24 Great Thank You Gifts for Men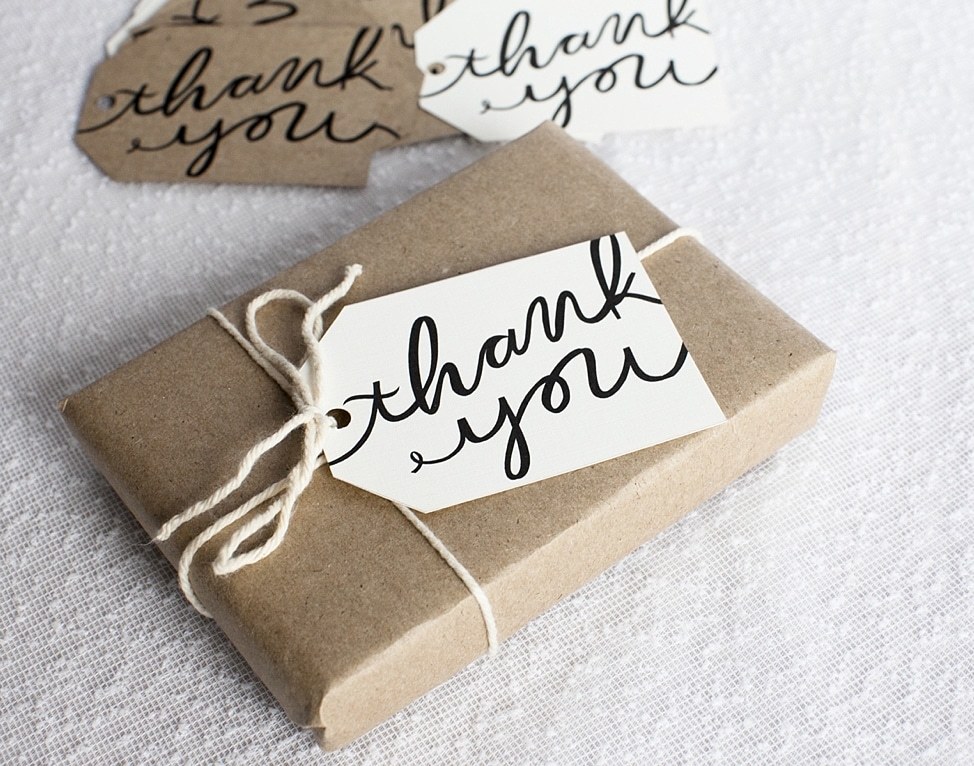 Perhaps he wrote you a glowing recommendation, tapped into his social network to find you the perfect apartment, or helped you move in to your new place.
Or maybe he just helps you escort various insects out of your room like my roomie does (thanks, Rick!)
Either way, he's a great guy who deserves a hearty thank you. Here are 29 thank you gifts for men that'll say it for you!
Digital Eye Massager
Relieve eye strain, dryness, sinus pressure and headaches whenever, wherever you need to with this delightful digital eye massager.
It uses a combination of intelligent air pressure, vibration, point massage and hot compress massaging technology to improve blood circulation that reduces puffiness and dark circles and instantly relax your eyes.
Bar10der 10-in-1 Ultimate Bartending Tool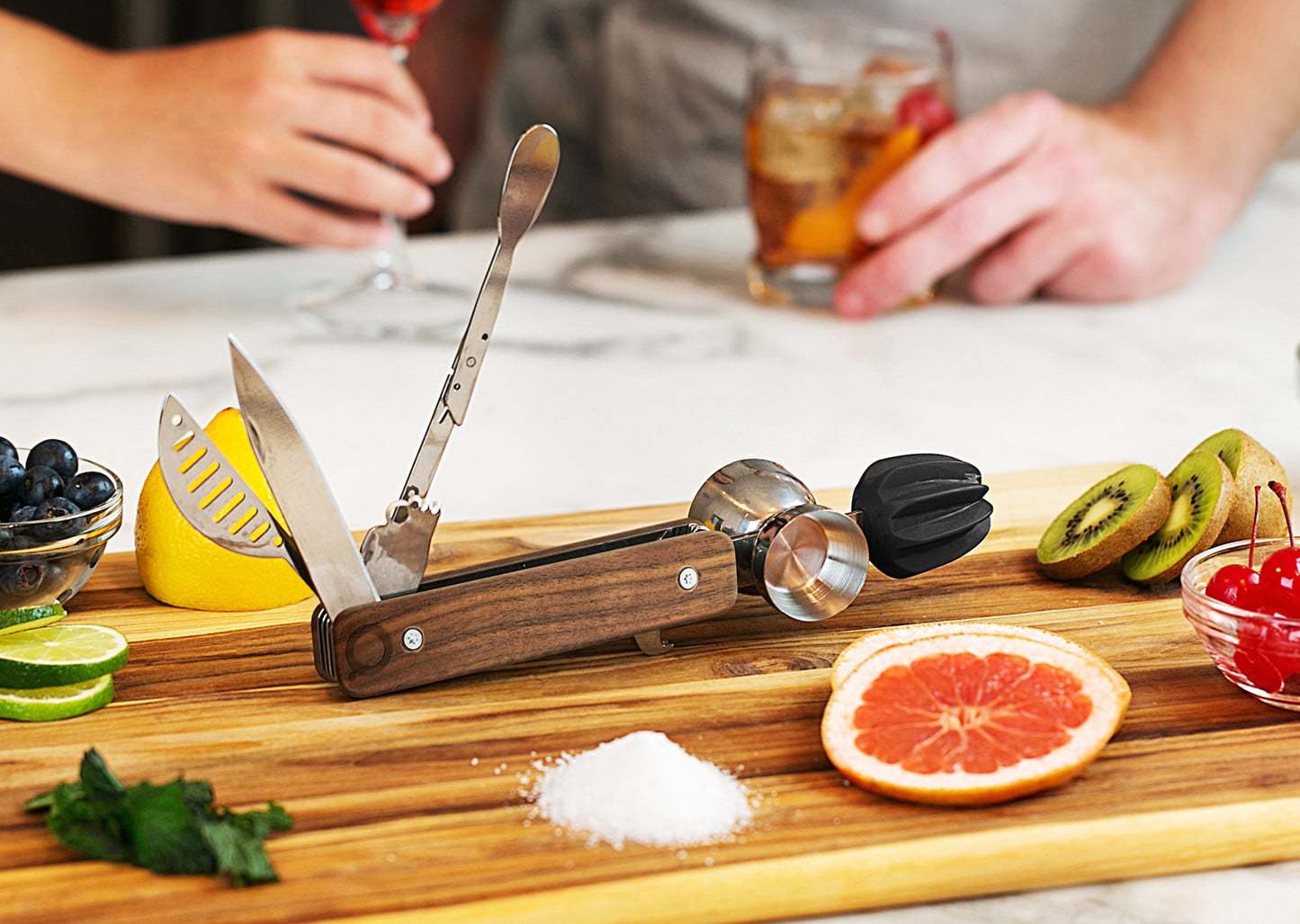 Made of high quality stainless steel and available in several colors, this 10-in-1 ultimate bartending tool includes a Muddler, Knife, Reamer, Stirrer, Strainer, Corkscrew, and everything else your at-home bartender needs.
Laundry Punching Bag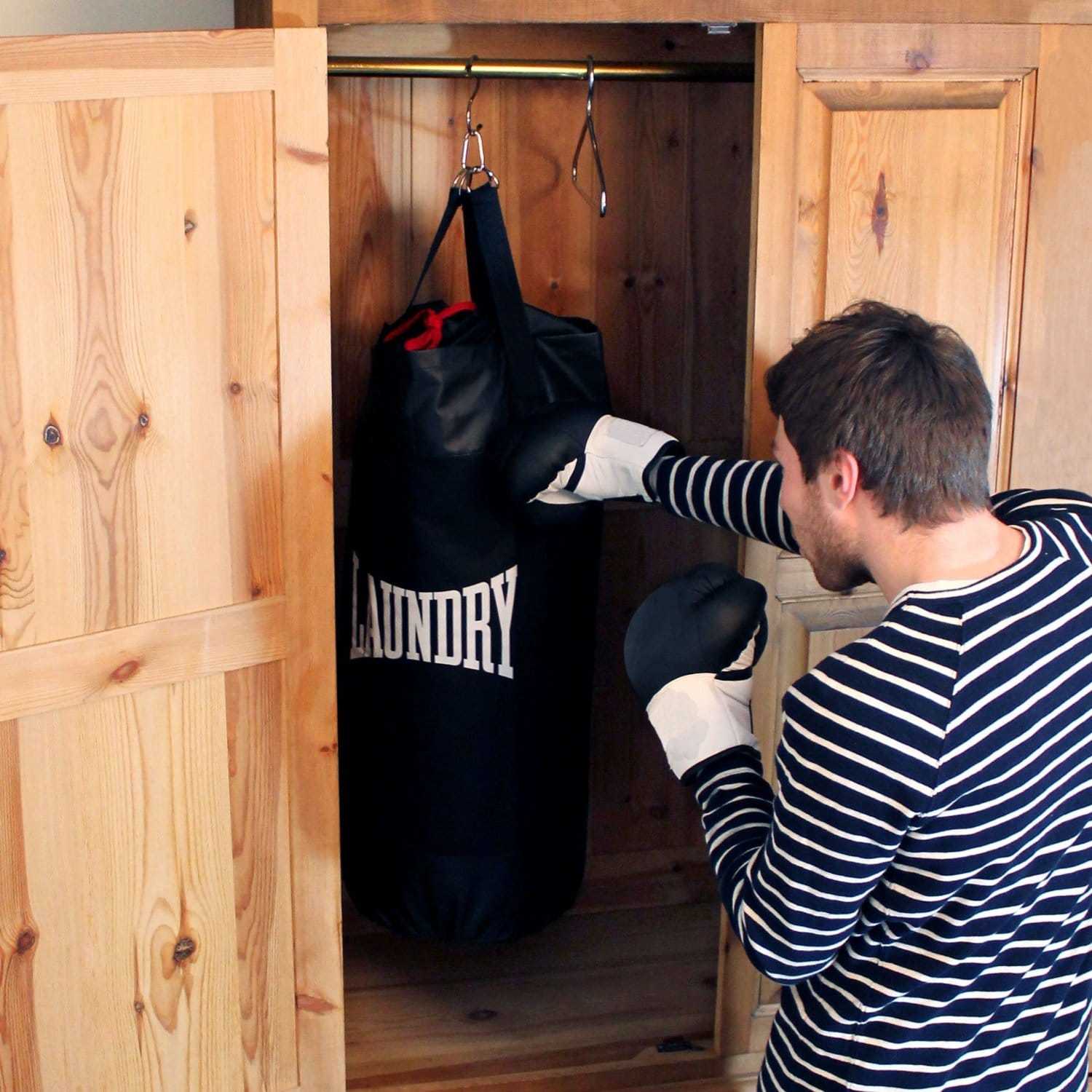 It costs you money. It smells bad. It takes valuable time out of your day. Yea, we're talking about laundry and exactly why it needs a beatdown.
This two-in-one laundry bag and punching bag allows you to keep all your laundry in one place while giving you an opportunity to vent all your various frustrations.
Mustache Tie Clip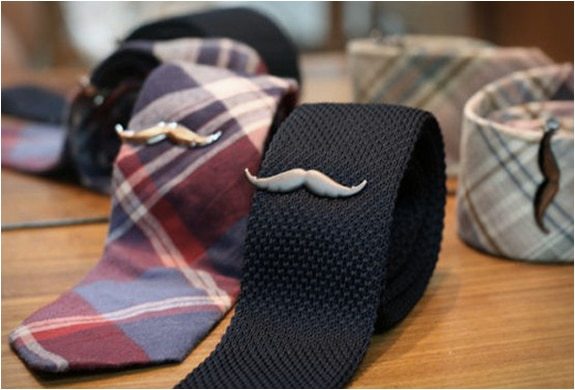 Because everybody knows no tie is complete without a mustache.
Corkcicle Chillsner Beer Chiller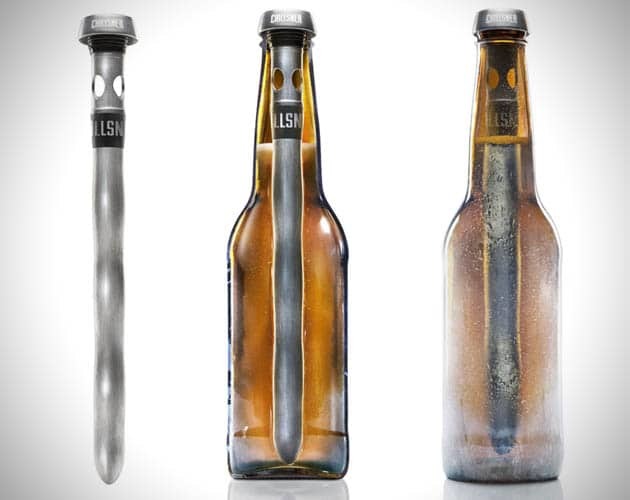 The best thing you can do for a beer lover? Give them the gift of cold beer. Always. From the first sip to the last.
Tile Phone and Key Finder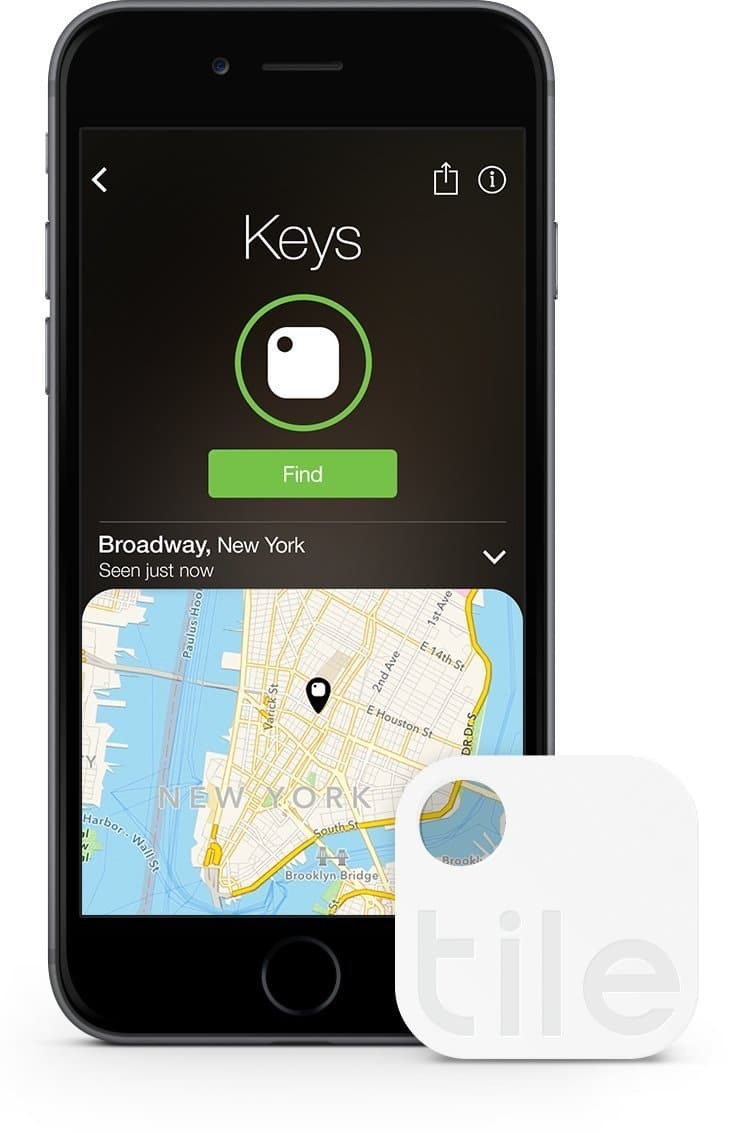 The best gifts are the ones that are actually useful, like this little device that'll help your hosts locate their keys, their phone and anything else they regularly misplace.
Burt's Bees Men's Gift Set
Let your man pamper himself a bit with this box of 5 skin care products. All made from bee's wax these products will pamper while keeping the man in your life 'manly'.
Mountaineer Brand Beard Care Kit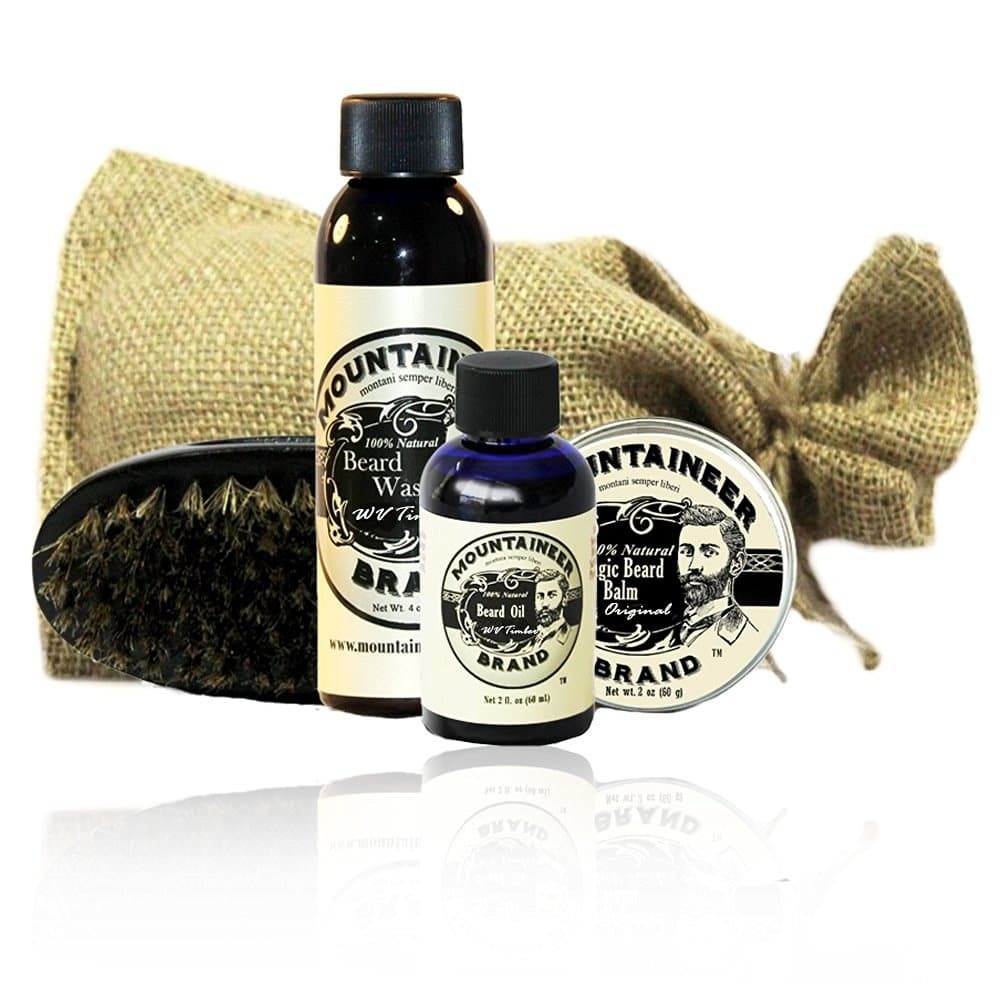 Add some luxury to beard care with this kit. There are beard wash, Timber oil and a beard balm. All the products are made to soften and shine beards. A military brush comes as part of the kit.
Handmade Wood Beer Mug
Made from wood, this beer mug is perfect for any Viking. Metal inserts keep the beer cold, and the wood adds a unique flavour to the beer. Handmade and unique.
The Homemade Gin Kit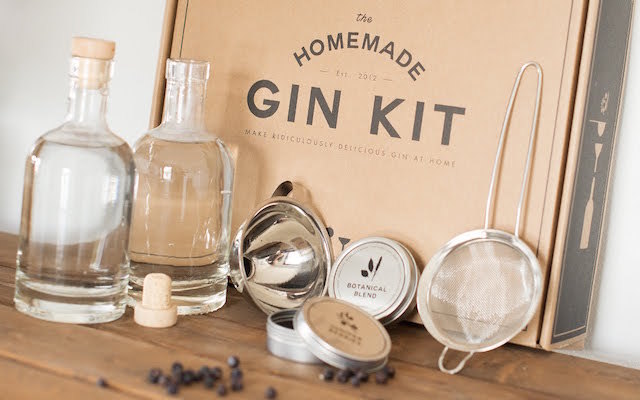 Homemade gin never tasted so good. Make 750ml of homemade gin with exotic flavors. It also comes with all the tools needed to make great gin. Perfect gift for home brew lovers.
Gerber Bear Grylls Ultimate Serrated Knife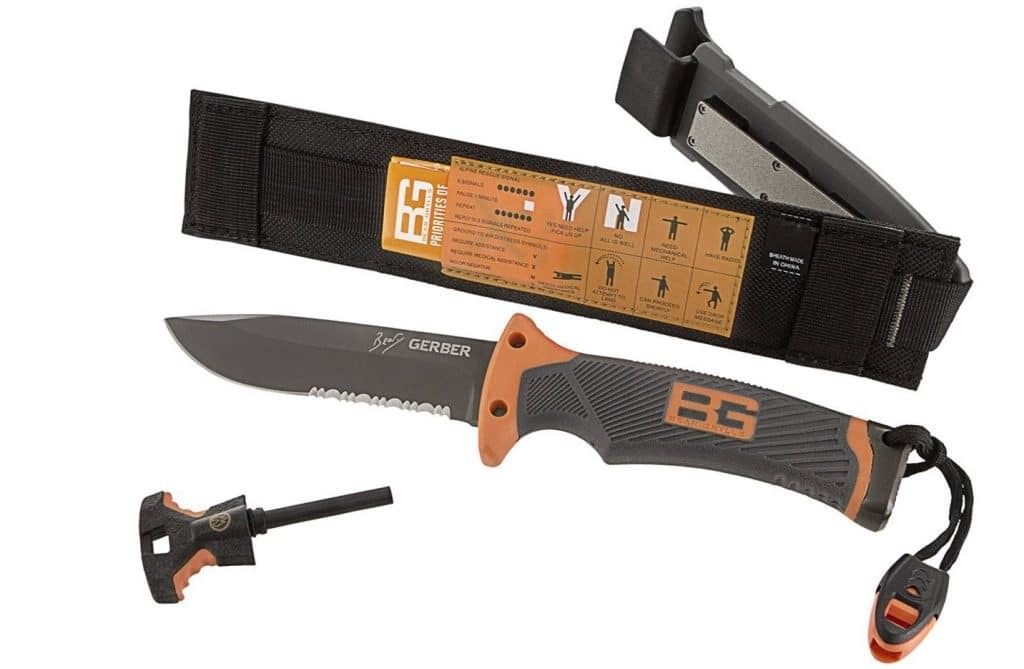 Made for the adventure in any man this knife is the be all. There is an integrated fire starter and the serrated blade can chop though wood and there is an inbuilt emergency whistle.
Beer Soap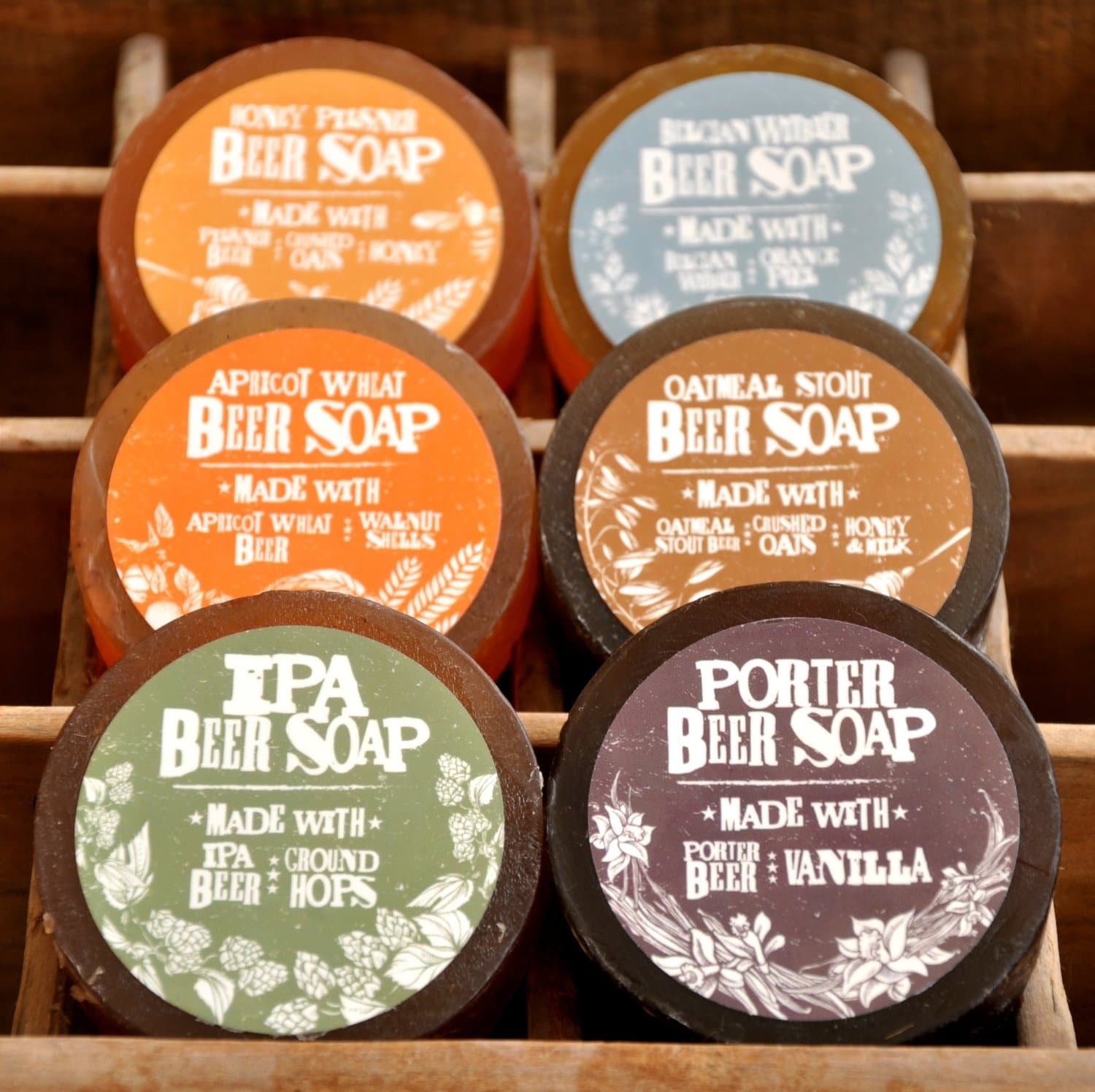 What beer lover doesn't want to smell like beer whenever he washes his hands…or his entire body? Well, you can make his dreams come true with this gift set of beer soaps.
Hawaiian Print Men's Socks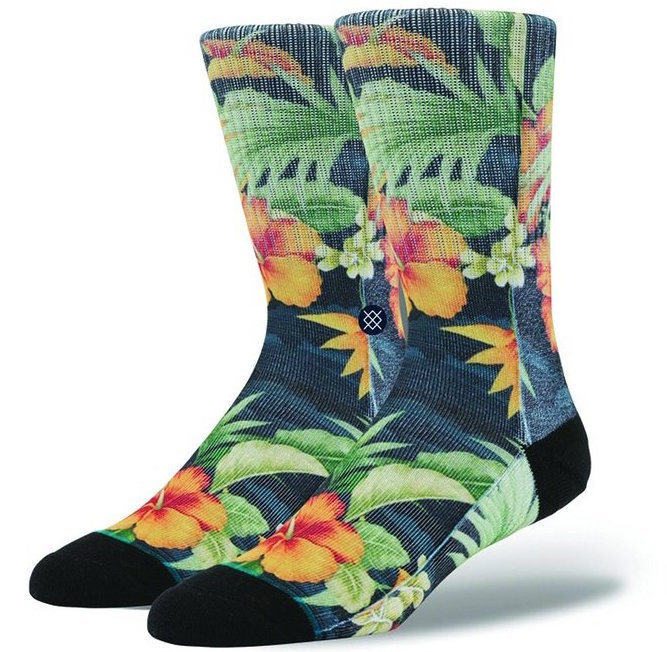 Know someone who wears suits everyday? He'll get a kick from knowing that his feet are on vacation in Hawaii even as he's sitting through that super serious meeting.
Guinness Luxury Dark Chocolate Truffles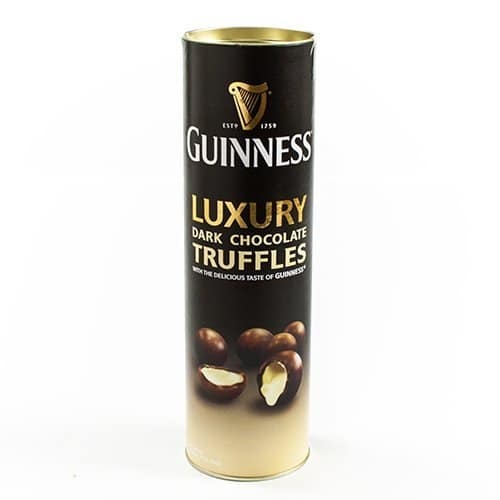 Chocolate all around and a Guinness flavored center…how does it get any better than that?
Granite Whiskey Chilling Stones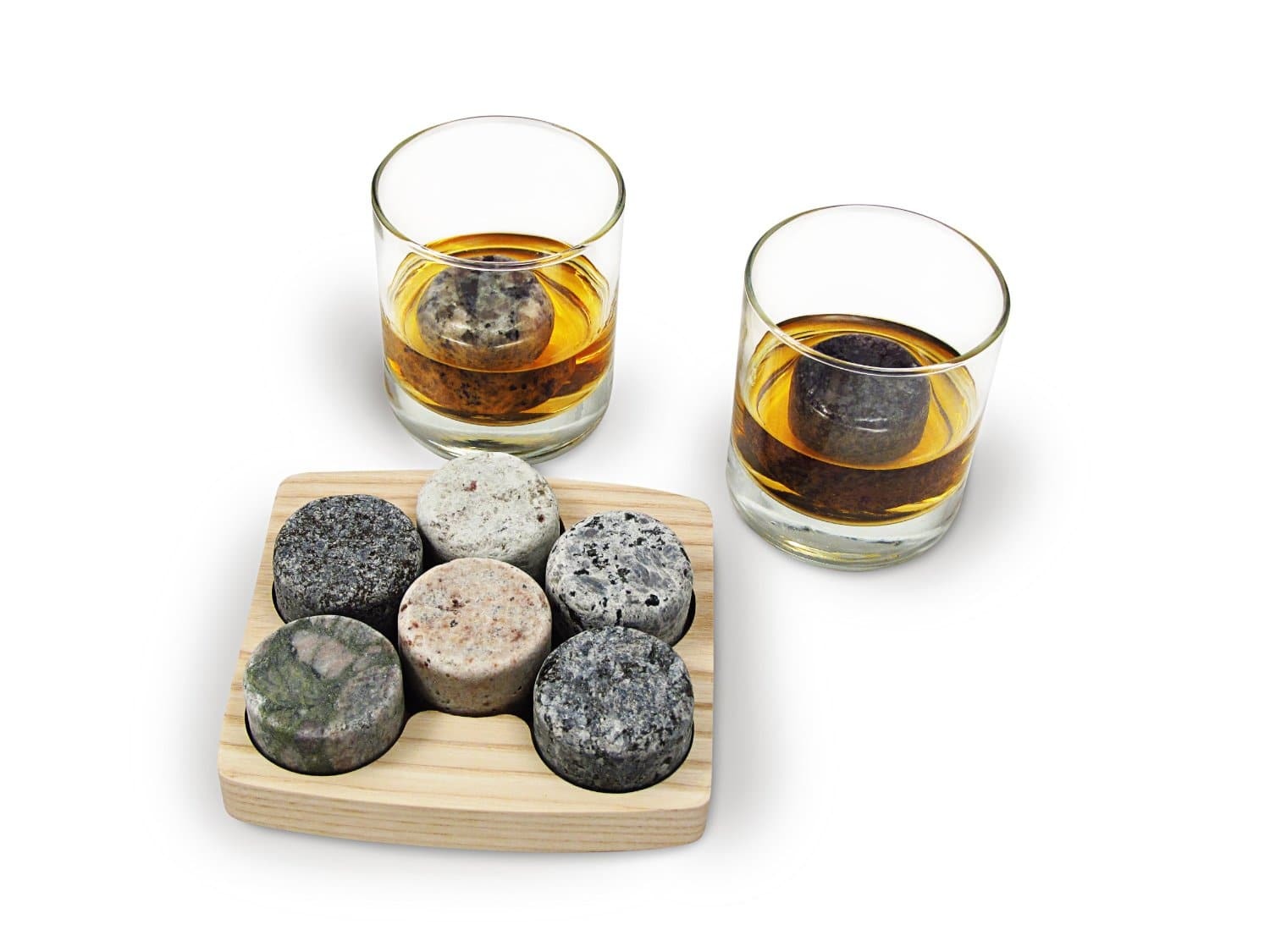 Beautiful granite chilling stones keep drinks cold without watering them down.
Handpresso Wild Hybrid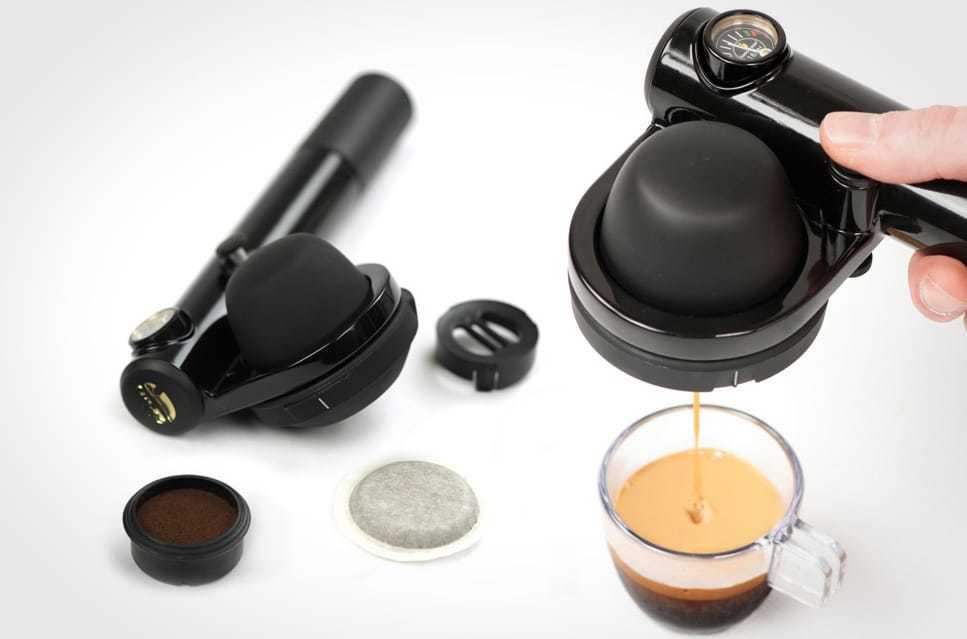 Gourmet espresso that you can brew fresh and enjoy anywhere, anytime? Yes, please!
This is hands down the best gift for any coffee addict lover.
Gloves with Touch Screen Feature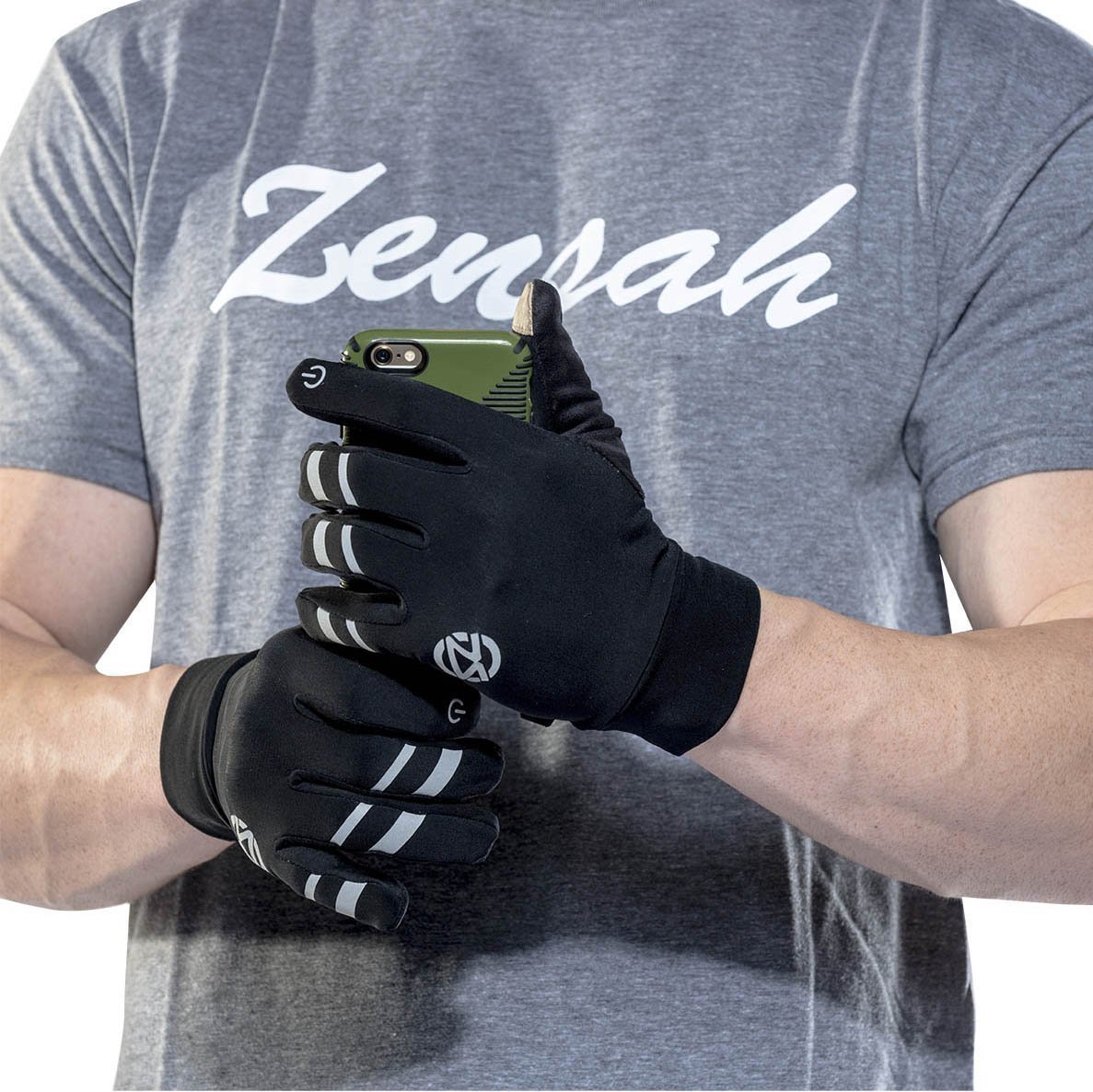 Give the gift of texting on the go with these great, stretchy gloves. They'll especially love the fact that they won't have to take these off to type on their touch screens.
DrinkTanks Stainless Steel Beer Growler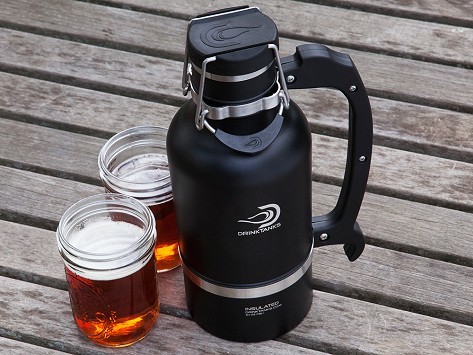 If there's one thing every beer lovin' man needs, it's this. DrinkTanks double-wall vacuum insulated growler is pretty much the only growler they'll ever need or want. Why? It keeps beer very, very cold for up to 24 hours. Even in the summer sun.
CamelBak Hydration Pack
This ain't your average BPA-free water bottle. No, it's a hydration pack. And it'll allow the outdoorsy man in your life to hydrate without stopping.
Guaranteed to impress any runner, biker or hiker.
Healthy Spaghetti Gift Set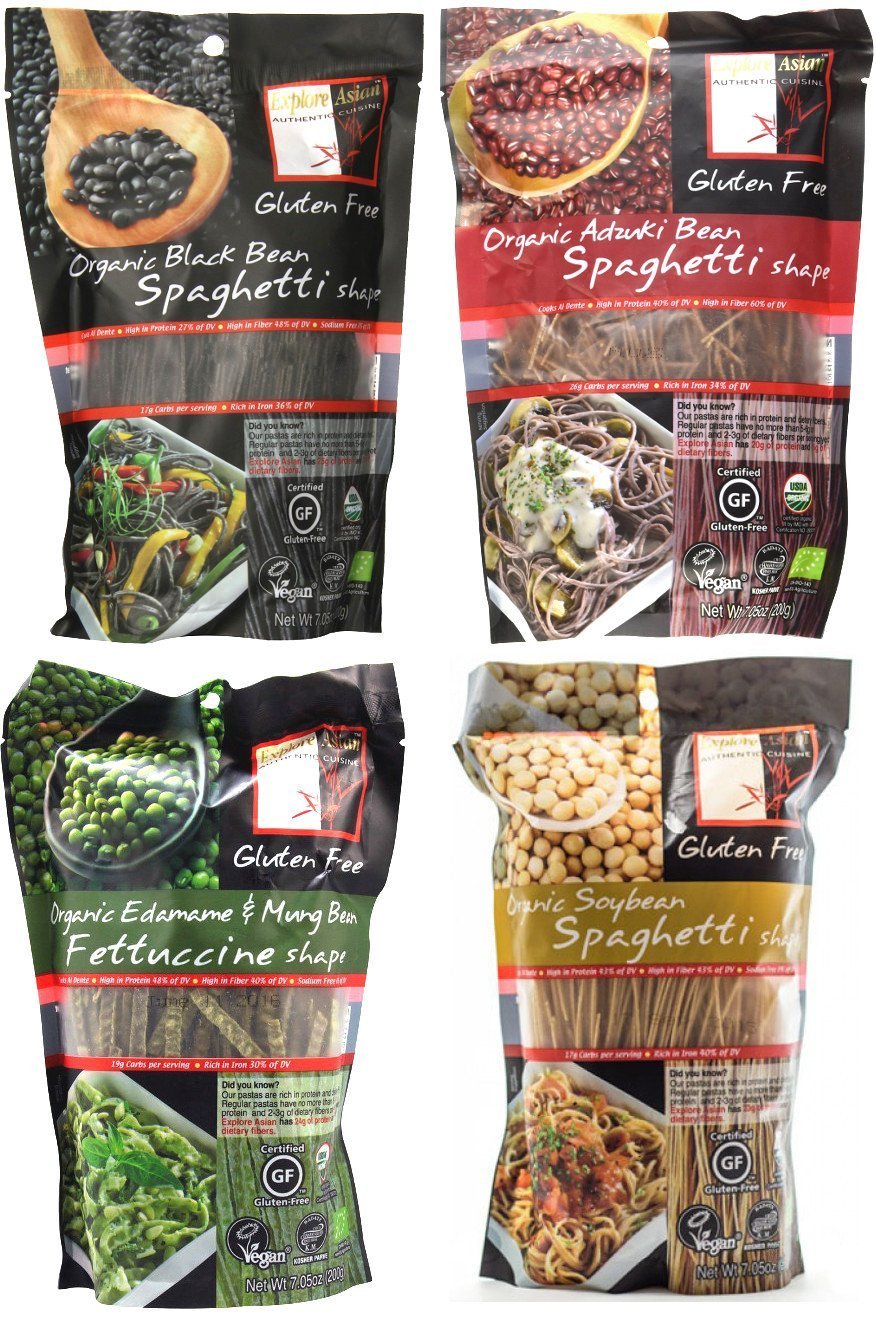 Who isn't trying to go low-carb, high-protein these days? Help a brother out with pasta that'll help him do just that while still getting to eat his favorite foods.
Best part? This 8-pack comes in unique flavors like Black Bean spaghetti, Adzuki Bean spaghetti, Edamame and Mung Bean fettucine, and Soybean spaghetti.
CoffeeSock DIY Cold Brew Kit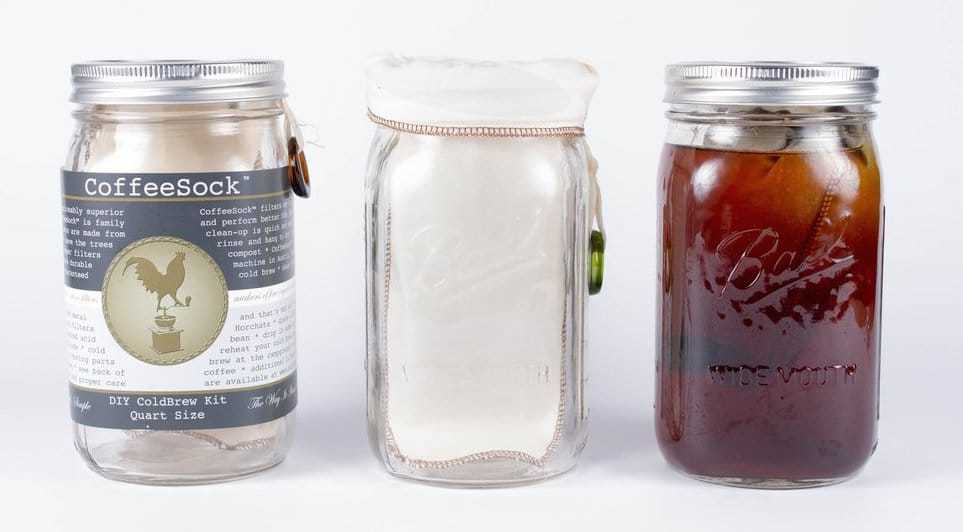 Why cold brew? It's less acidic and doesn't upset the body's delicate pH balance. The CoffeeSock Kit comes in a mason jar and includes a cotton filter. Organic, of course.
DoubleKick Energizing Hot Sauce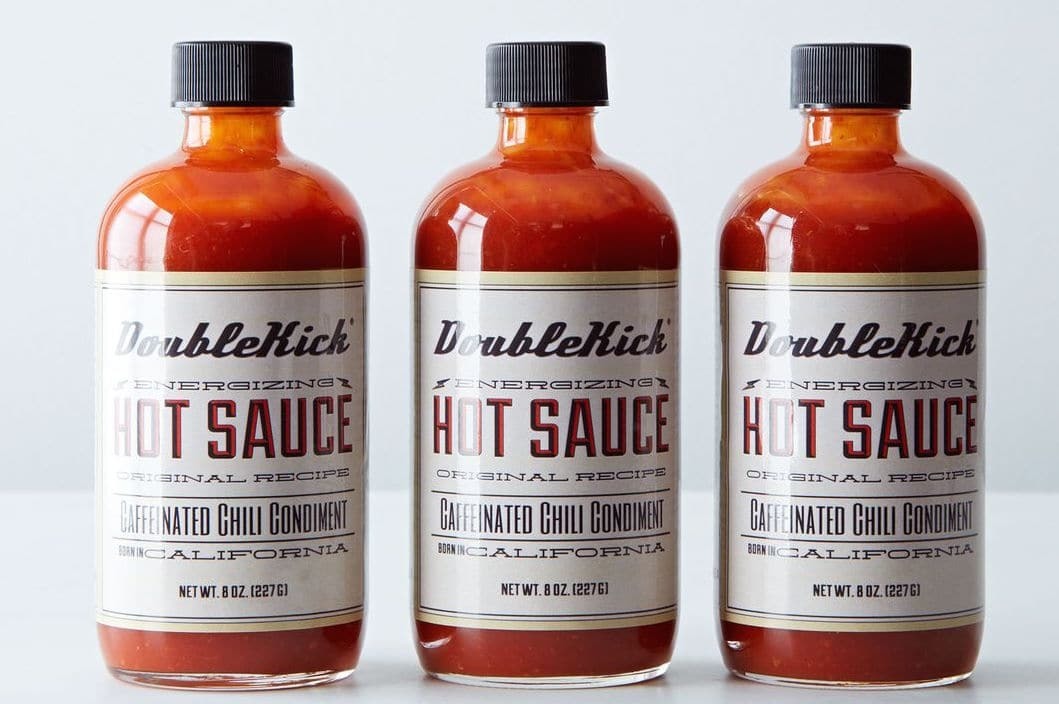 Get your caffeine and hot sauce in one awesome package – these caffeinated chili sauces come with ginger and caffeine for a supercharged energy boost!