This article contains affiliate links.
It's that time of the year again and you definitely want to get him something that he doesn't already have and that nobody else is going to think of getting for him. Enter this little list of unique Christmas gifts for men…
Ceramic Eclipse NFC Ring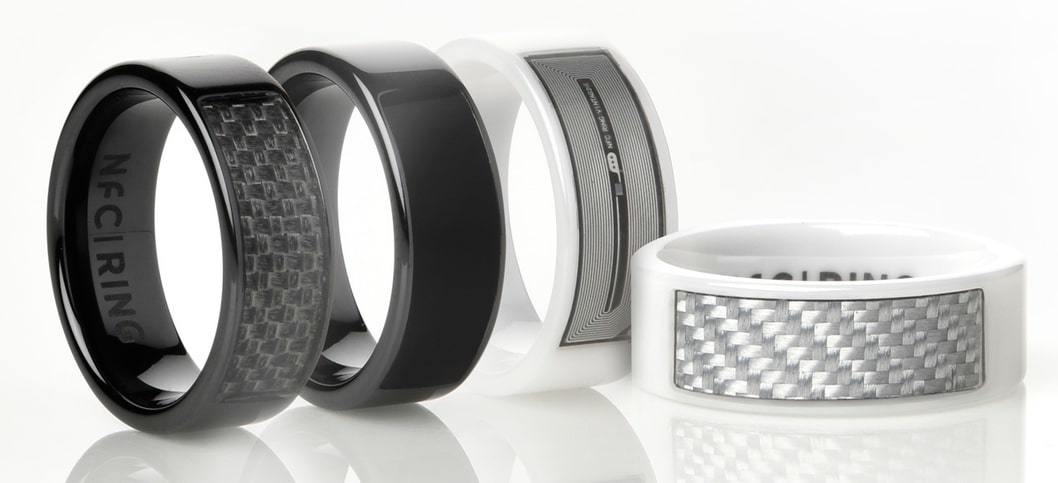 One ring to rule them all, the NFC ring can be used to unlock doors, mobile devices, transfer information and control applications.
What does that mean for you? You can "open sesame" your door without clunky keys. You can "fist bump" your information into other people's phones for quick contact exchanges. And you never have to input your cell phone passcode again.
Find it here!
GateKeeper Wireless Lock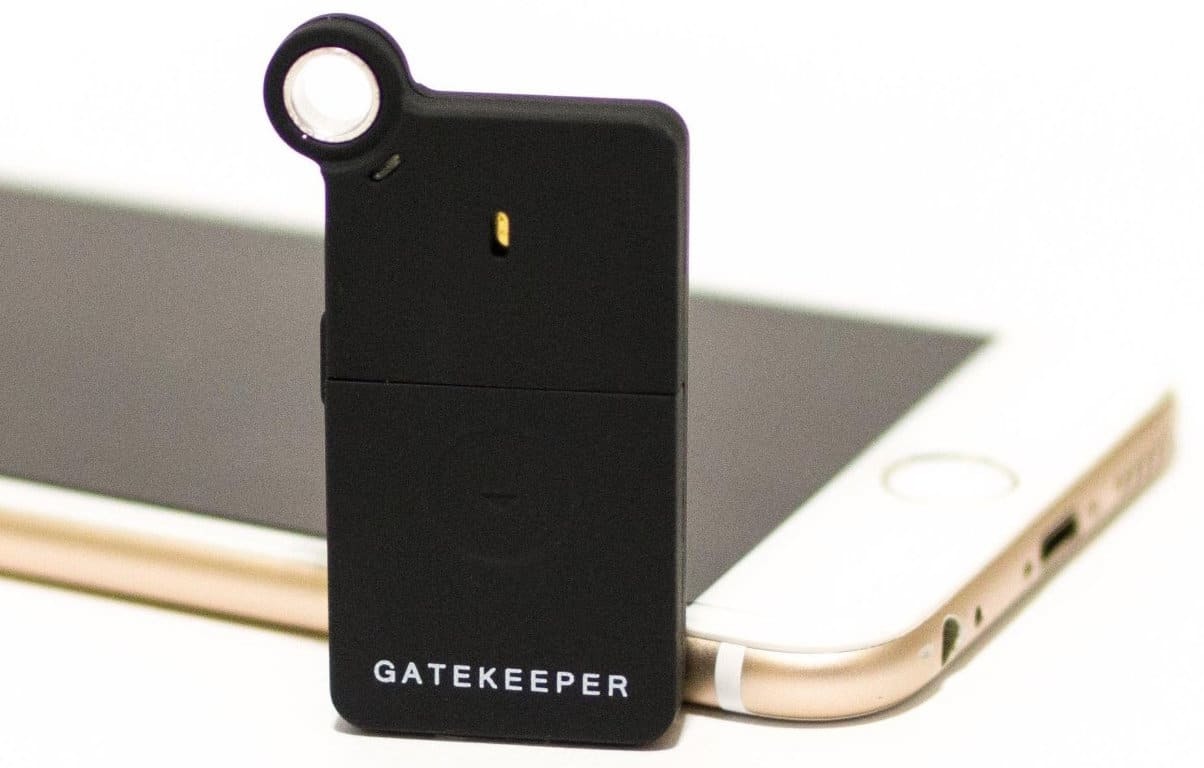 Having to type and re-type a bunch of passwords just sucks. So does having to worry about someone accessing private information on your gadgets when you're not around.
You'll never have to worry about any of that bullocks again with the GateKeeper. This nifty little gadget uses Bluetooth technology to secure your computer from unauthorized access each time you leave your desk.
It's able to sense each time you leave and automatically locks and unlocks as you return, eliminating tedious password management.
iBed Tablet Stand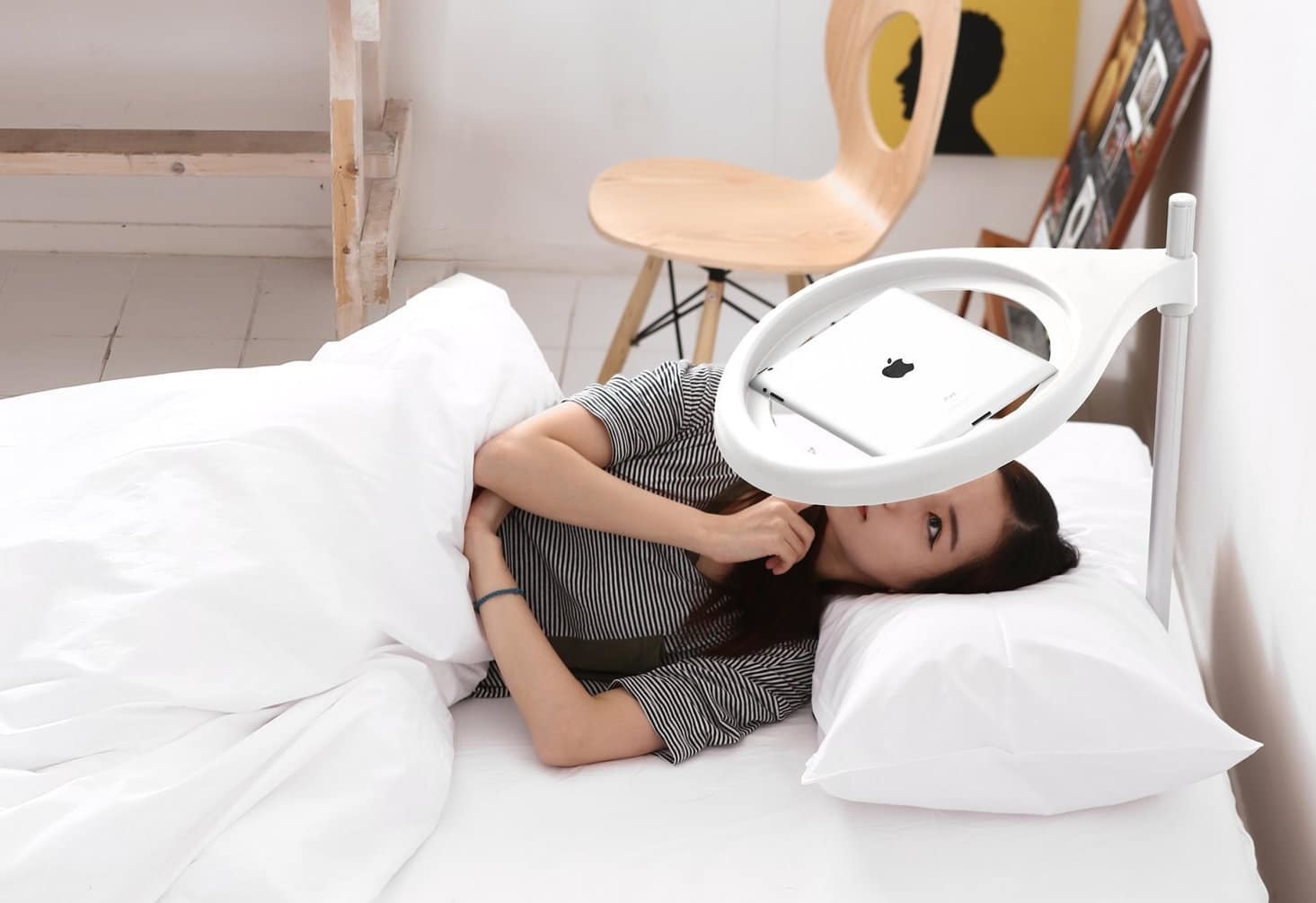 Who doesn't love perusing the Internet late into the night? The only thing is…it can be a real pain in the butt to have to hold your tablet up while you entertain yourself.
Introducing the iBed tablet stand – this awesome little contraption makes it super easy to read your Kindle, watch YouTube videos from your tablet or whatever else you want to do, all from the comfort of an adjustable stand that holds your device up for you!
Sharkbanz Shark Repeller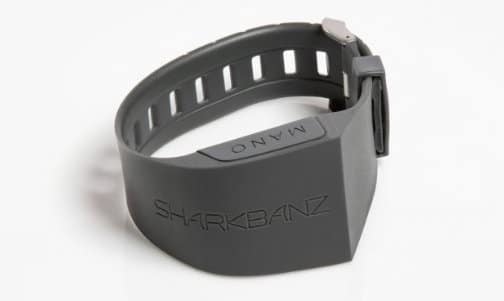 Know a diver/surfer/beach junkie? Well, give them the gift of not getting eaten by sharks. This cool little gadget makes a comfortable arm band that serves an all-important purpose: keeping sharks away.
Hoorah to that.
SkySaver Building Escape Backpack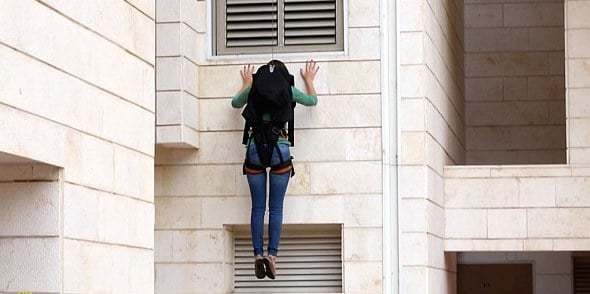 What does every person living or working in a high rise need? A SkySaver, of course. These nifty, life-saving devices attach securely to your body to safely help you escape from heights of up to 260 feet!
Digital Eye Massager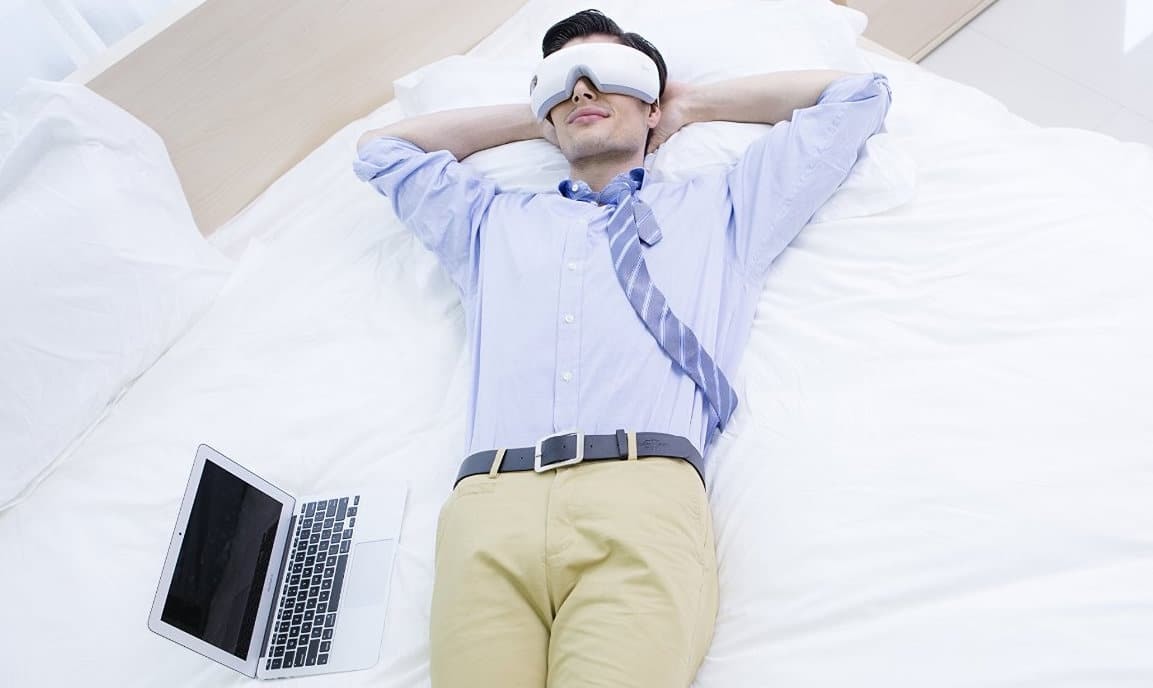 Relieve eye strain, dryness, sinus pressure and headaches whenever, wherever you need to with this delightful digital eye massager.
It uses a combination of intelligent air pressure, vibration, point massage and hot compress massaging technology to improve blood circulation that reduces puffiness and dark circles and instantly relax your eyes.
Fizzics Revolutionary Beer System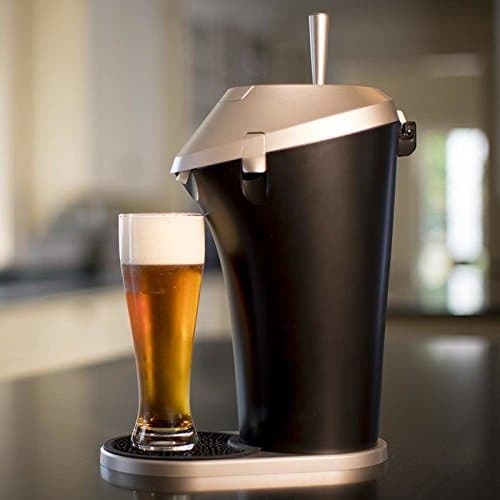 Here's a little luxury any beer lover will truly appreciate: their very own draft beer creator. Instantly transforms storebought beers into creamy, frothy, fragrant pleasures.
Yes, they will love you for this. Yes, it is one of the best beer gifts. Ever.
Pavlok Habit Breaker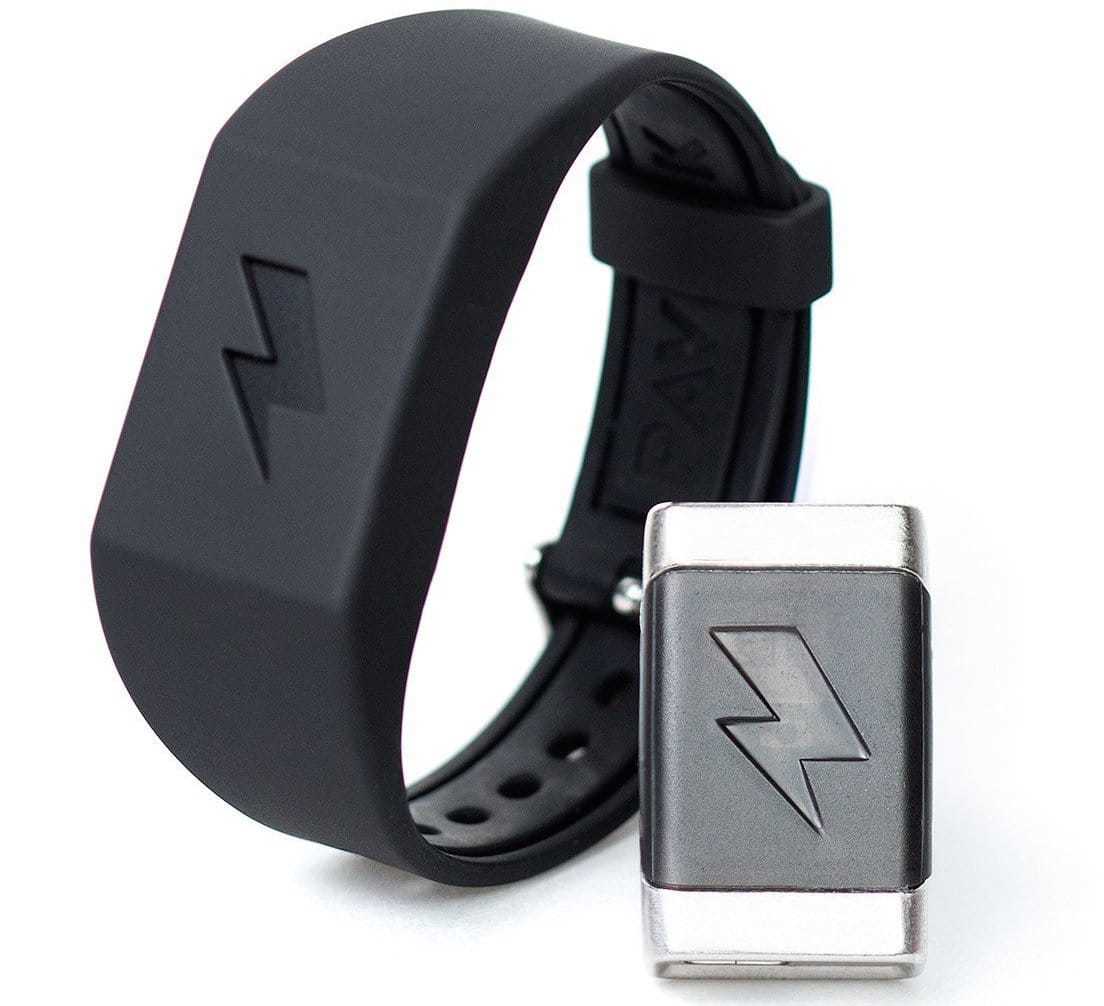 Wondering what this odd little gadget does? Well, it helps us with something most of us could use a hand with – breaking bad habits. Designed to change your behavior, the Pavlok straps to your wrist and combines proven behavioral training techniques, innovative "zaptic" hardware, and tracking software to help you kick habits like smoking, nail biting, eating sugar, being unproductive, hitting the snooze button, and more.
Perfect for the masochist person who wants to improve their ways.
StrongBoard Balance Board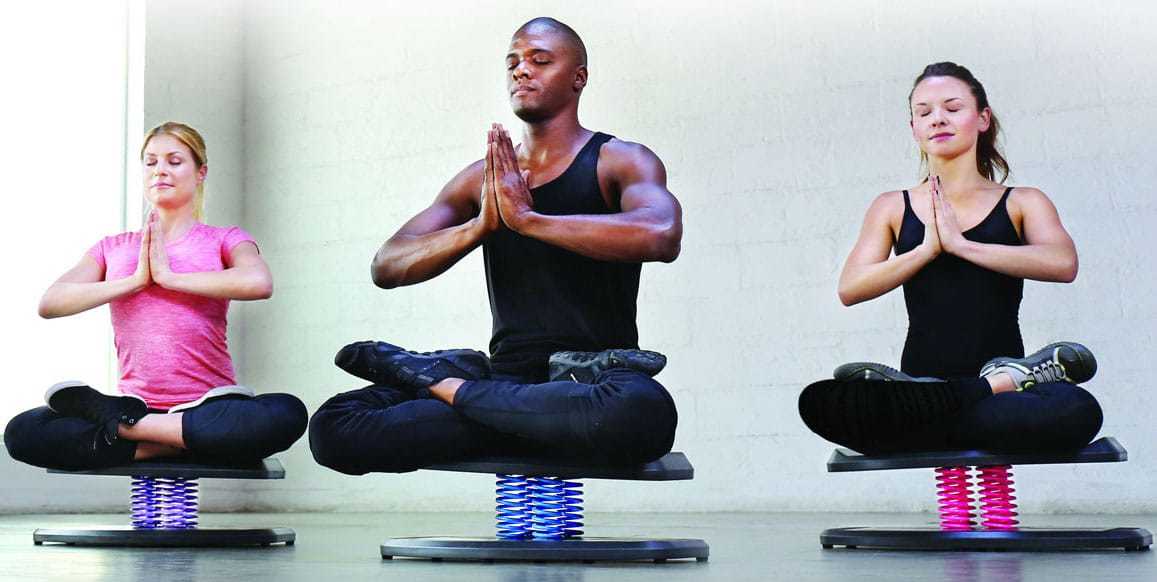 This portable – and wonderfully fun – balance board makes it a blast to get a full body and core workout while improving balance and posture! Hands down, one of the coolest fitness gifts you can get your hands on.
Kinkajou Bottle Cutter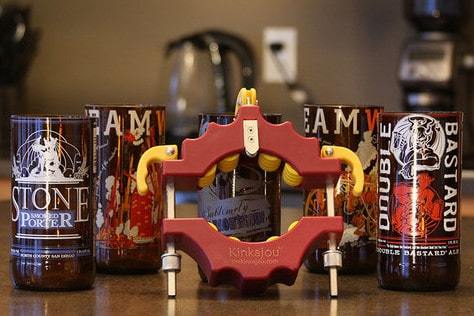 It looks like a scary, sadistic torture device but its awesome functionality guarantees that it'll soon become one of your favorite beer gadgets. Ever.
That's 'cause this cool device allows you to transform old beer bottles into cool drinking glasses, candle holders and keepsakes. The perfect gift for any beer lover!.
BulletProof Sleep Induction Mat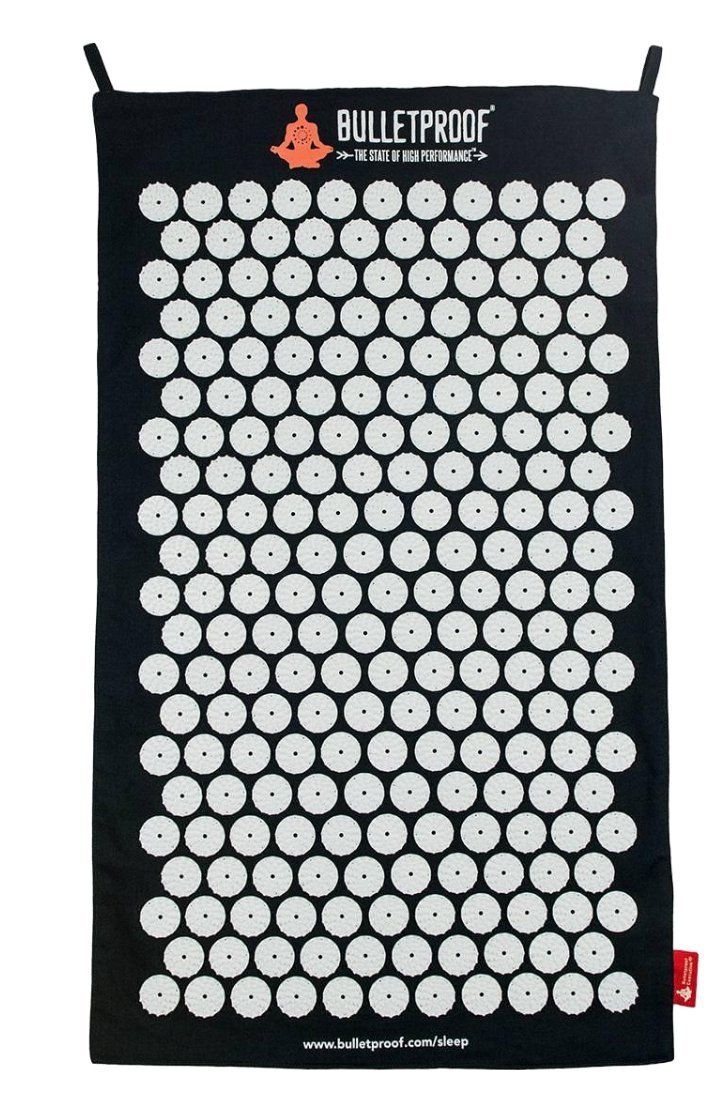 What the hell is a sleep induction mat, you ask? It's actually a pretty nifty device that stimulates acupressure points along your back to ease you into a deep relaxation. It'll help you fall asleep faster, feel more refreshed, and improve overall energy levels. Oh, and it's about the size of a pillowcase so can be rolled up for storage or travel.
Laundry Punching Bag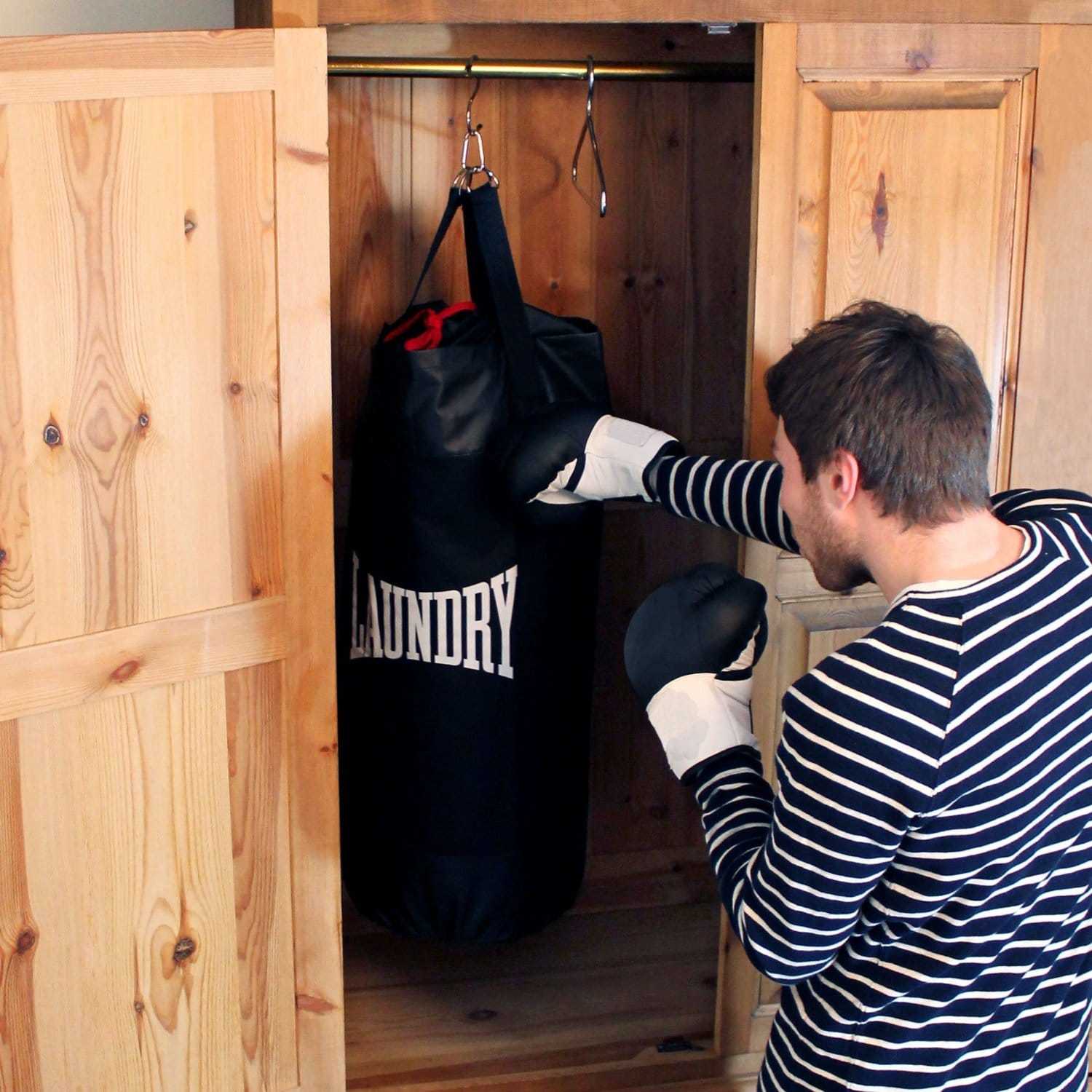 It costs you money. It smells bad. It takes valuable time out of your day. Yea, we're talking about laundry and exactly why it needs a beatdown.
This two-in-one laundry bag and punching bag allows you to keep all your laundry in one place while giving you an opportunity to vent all your various frustrations.
FlashForge 3D Printers

3D printing is the future. FlashForge is a great beginner's printer that allows for easy handling Connected through a USB cable this printer is budget friendly and provides an excellent introduction to 3D printing. One roll of colored filament included.
Clocky Run Away Alarm Clock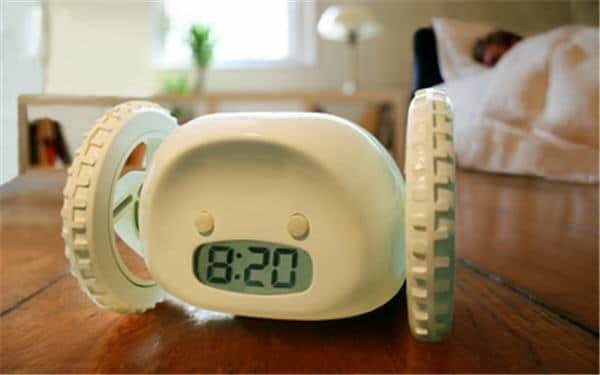 Never be late for work again with this annoyingly effective runaway clock.
Beer Flavored Jelly Beans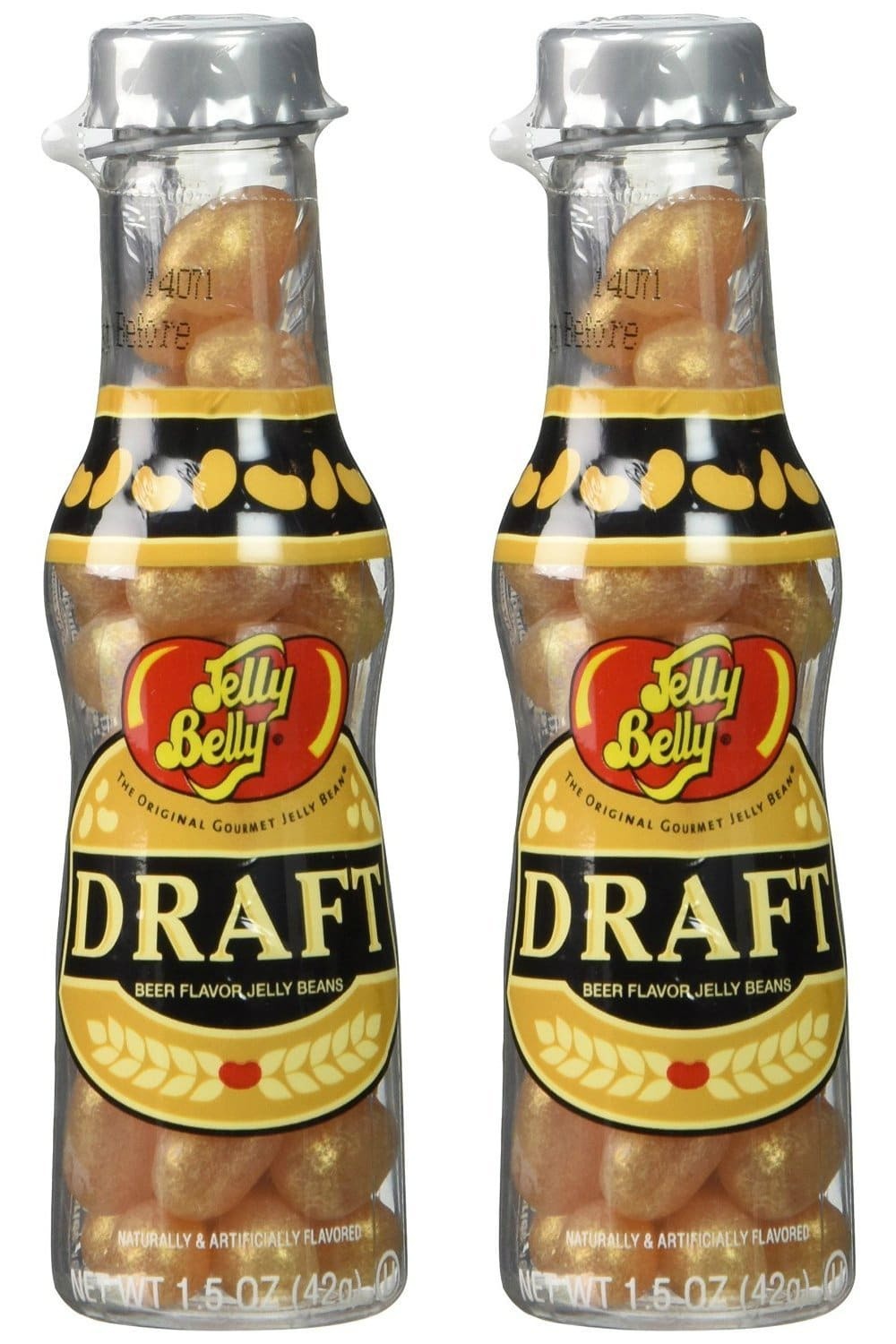 Where have these jelly bellies been all my life?! Absolutely delicious, beer-flavored jelly beans guaranteed to make any beer lover very, very happy.
Tile Phone and Key Finder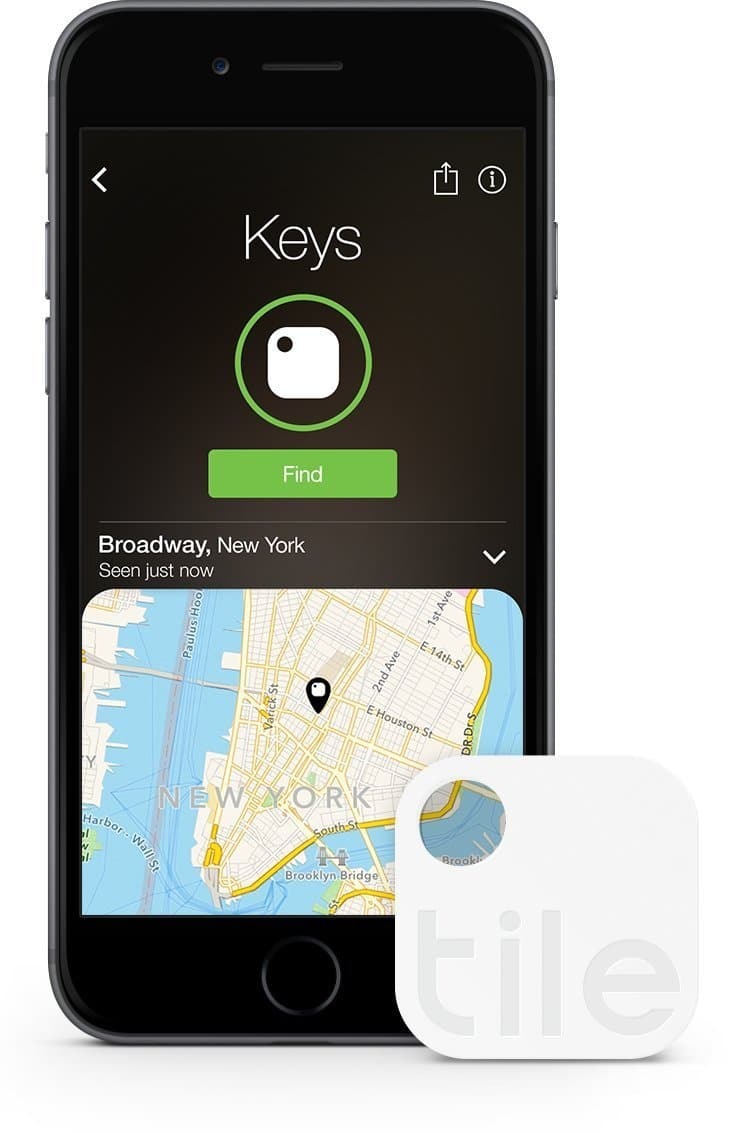 The best gifts are the ones that are actually useful, like this little device that'll help them locate their keys, their phone and anything else they regularly misplace.
Hand Crafted Wood Bluetooth Speaker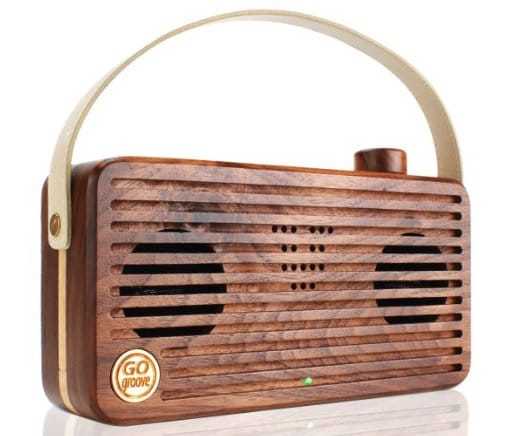 Blast your tunes in style with this retro wooden bluetooth speaker. Especially love how it comes with a handle for convenient transport.
Fire Scented Candle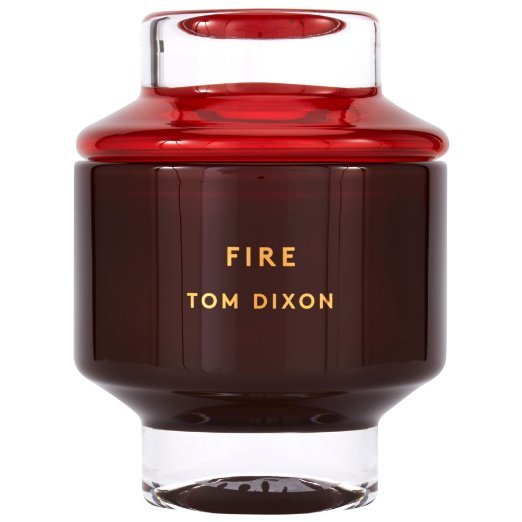 Still lighting plain ole' vanilla? Spice it up with this fire scented candle. Perfect for those without their own fireplace!
Go Cubes Chewable Coffee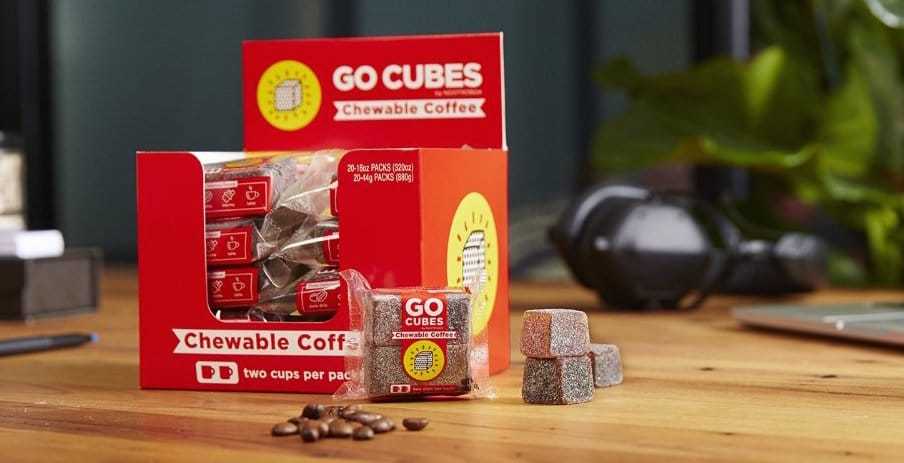 Chewable coffee sounds like a dream. Each gummy is worth half a cup of coffee. There are different flavors allowing for a taste experience. Buy this pack of pack of 20 and your coffee lover will have enough caffeine for a long time.
The "Sure, I'll Try it" UnBasket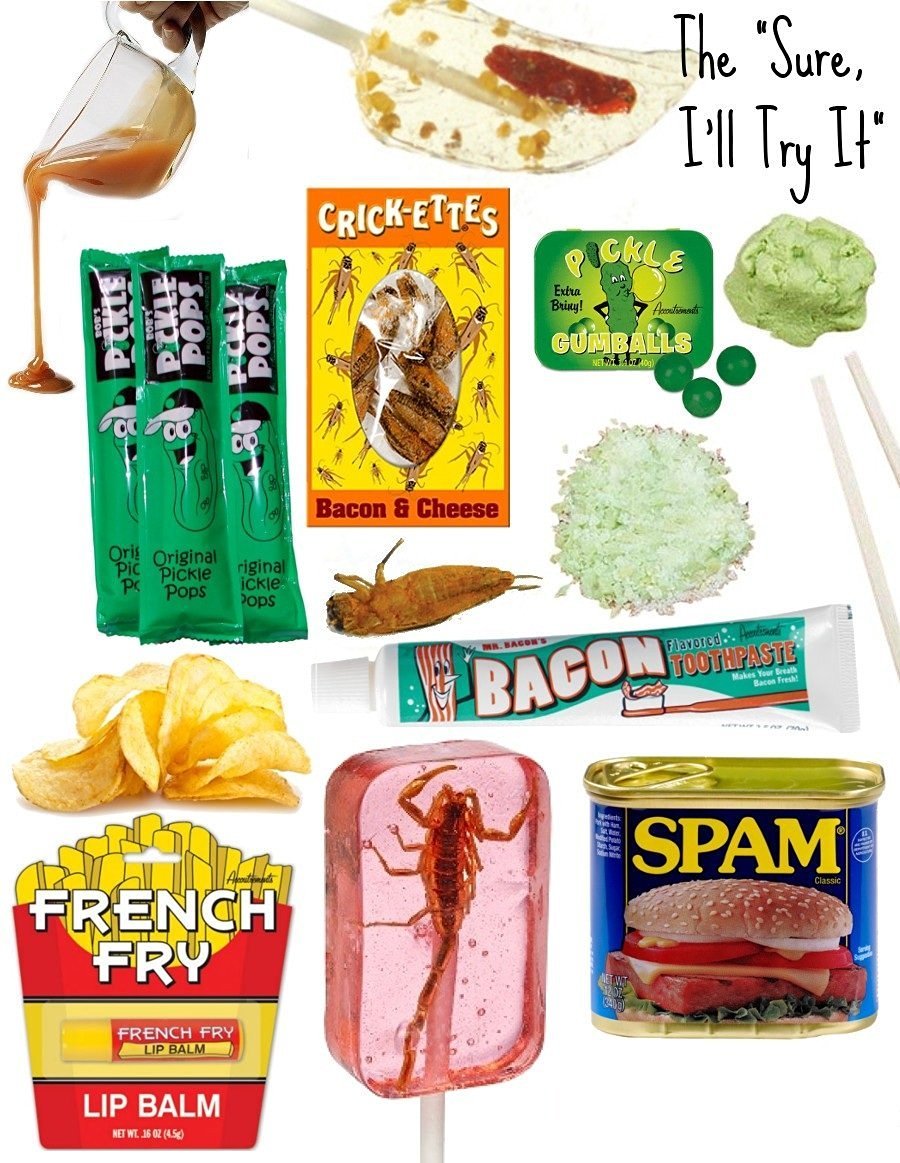 Only for the brave, this box tests any pallet. Comes with a changing assortment of sweets. Guaranteed to lead to laughs and a lot of "I dare you to try…" moments.
The Invincible Mighty Mug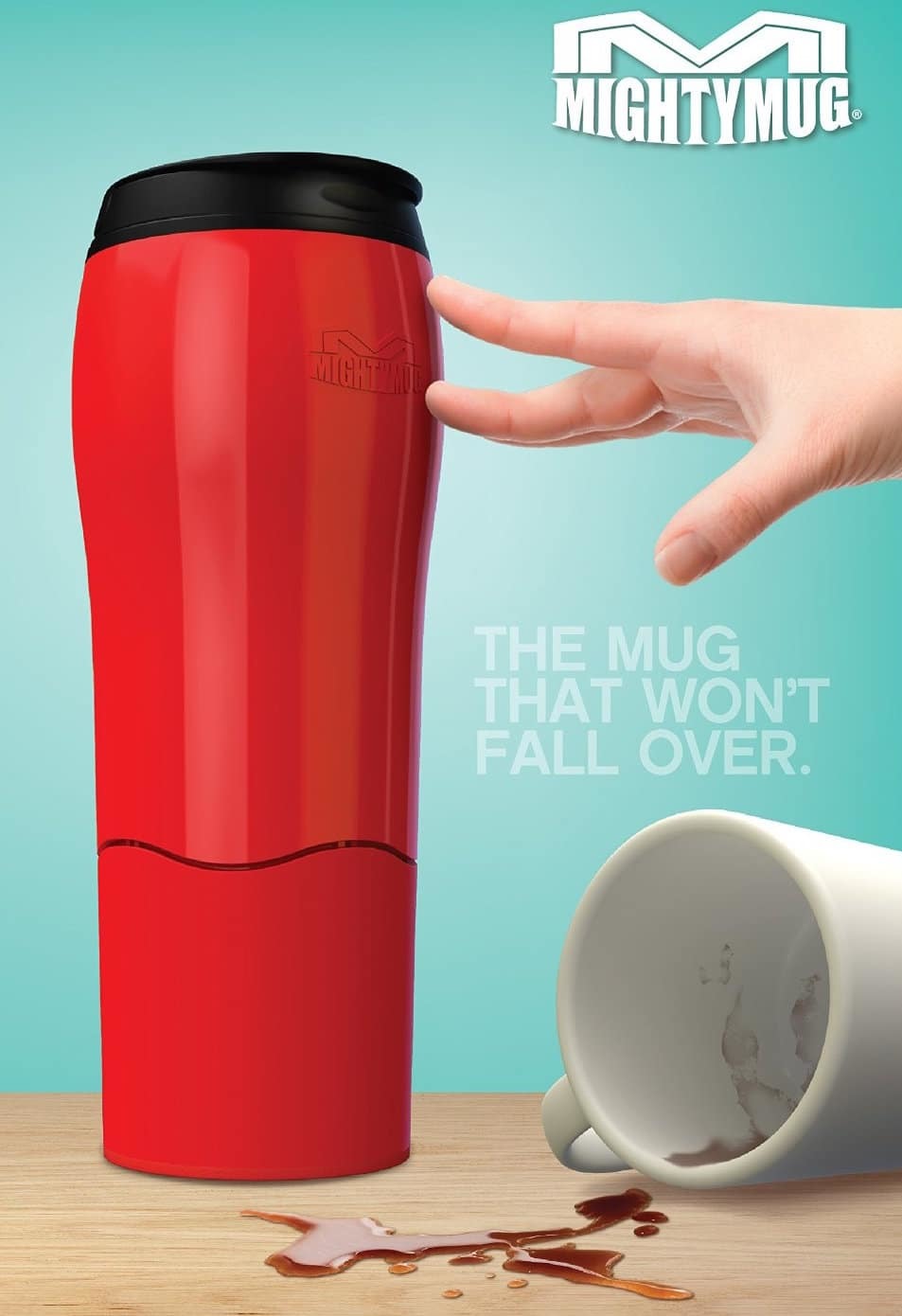 Who hasn't accidentally knocked a mug of coffee, a glass of soda or a cup of tea on their laptops, laps, notes, etc.?
It's happened to the best of us but isn't it time we stand up and say NO MORE? No more messy spills to clean up, no more precious coffee lost. If you feel like enough is enough, you'll want to get one of these invincible Mighty Mugs. These marvelous mugs refuse to get pushed around and even has a double wall construction to keep your drinks hot or cold longer.
Seriously, everybody needs one of these.
LED Embedded Jump Rope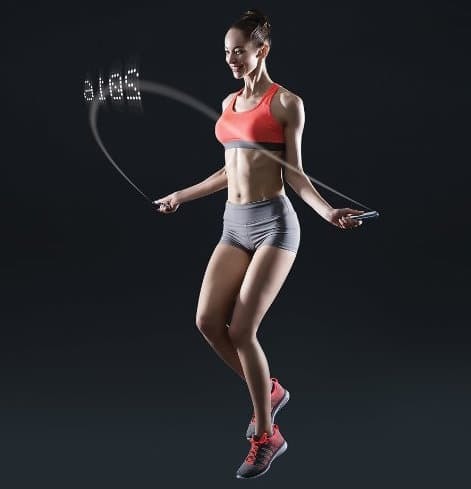 Everybody knows that jumping rope is a great, low-cost way to get an amazing cardio workout anytime, anywhere.
But let's admit it – it can get a little boring. After a few jumps, your mind wanders, you forget how many jumps you're at and it's easy to lose motivation to keep on jumping.
Well, that don't happen with this Smart Rope. This cool fitness gadget is no ordinary jump rope – it tracks your jump count, the calories you burned, how long you've been jump roping and how close you are to your goal. It even syncs with a mobile platform so you can monitor progress and compete with friends.
Sweary Coloring Book for Adults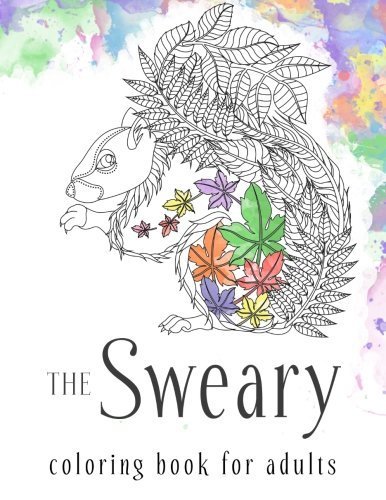 There comes a time in all our lives when life decides to hand us a whole bunch of sh*t. Well, you know what? F*ck that. You're not taking that cr*p lying down.
You'll handle your sh*t the most graceful way you know how…by coloring. Yup, here's a colorful exercise in swearing. Take all the nastiest, crassest feelings you've ever had and transform them into beautiful masterpieces that'll make you smile once you get through the madness of your present funk.
DropCatch Magnetic Bottle Opener & Cap Catcher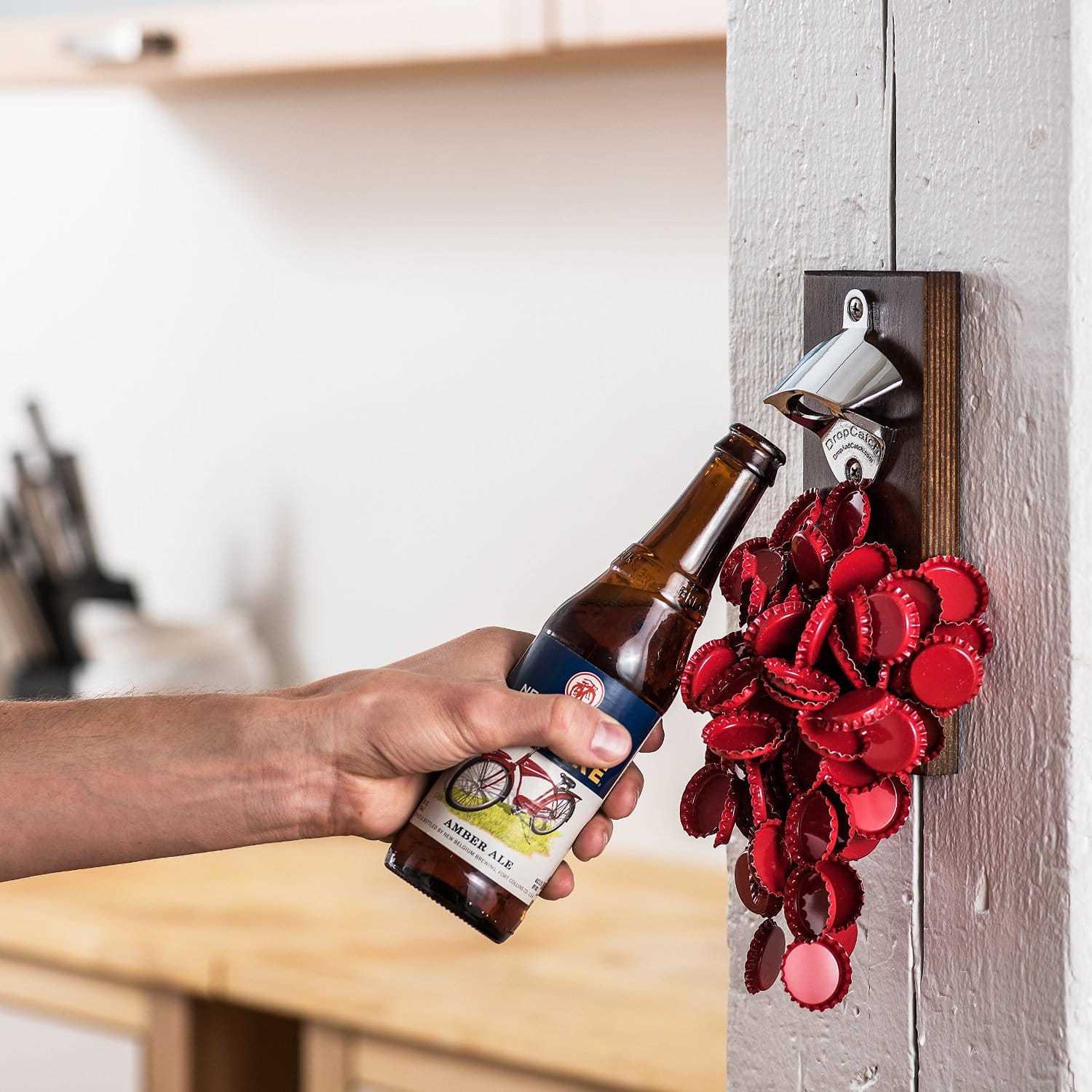 Don't you hate it when you crack open a steaming cold bottle of beer and the cap falls to the floor. You have to, like, stoop to pick it up. Who has time for that?!
Not your beer lover. Ever again. This bottle opener comes with a handy magnetic cap catcher that can hold up to 70 bottle caps. Never pick up another cap again.
Men's Wooden Bow Tie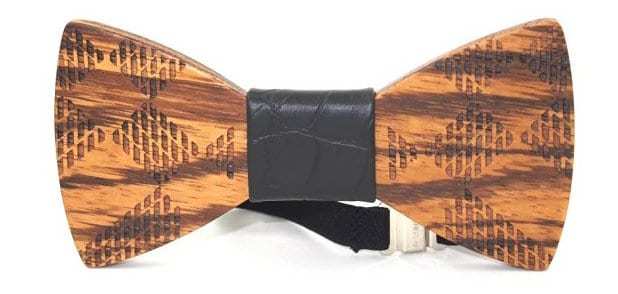 Add a unique charm to any occasion with this wooden bow tie. One size fits all ensuring it will be a great gift. There are a variety of wooden styles to choose from but in any style, they are a statement piece.
Chrome 2 Slice Toaster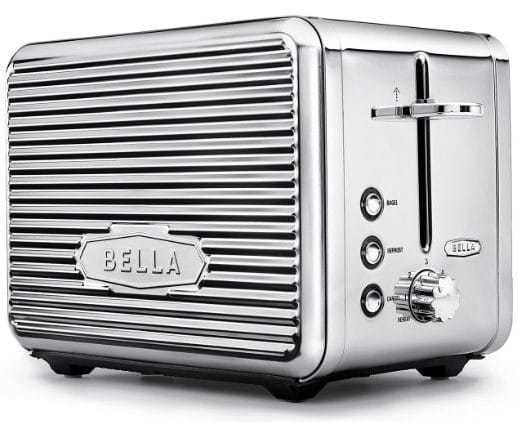 Feel like a boss every morning with this polished chrome toaster.
Bev Tie Neoprene Beer Holder Necktie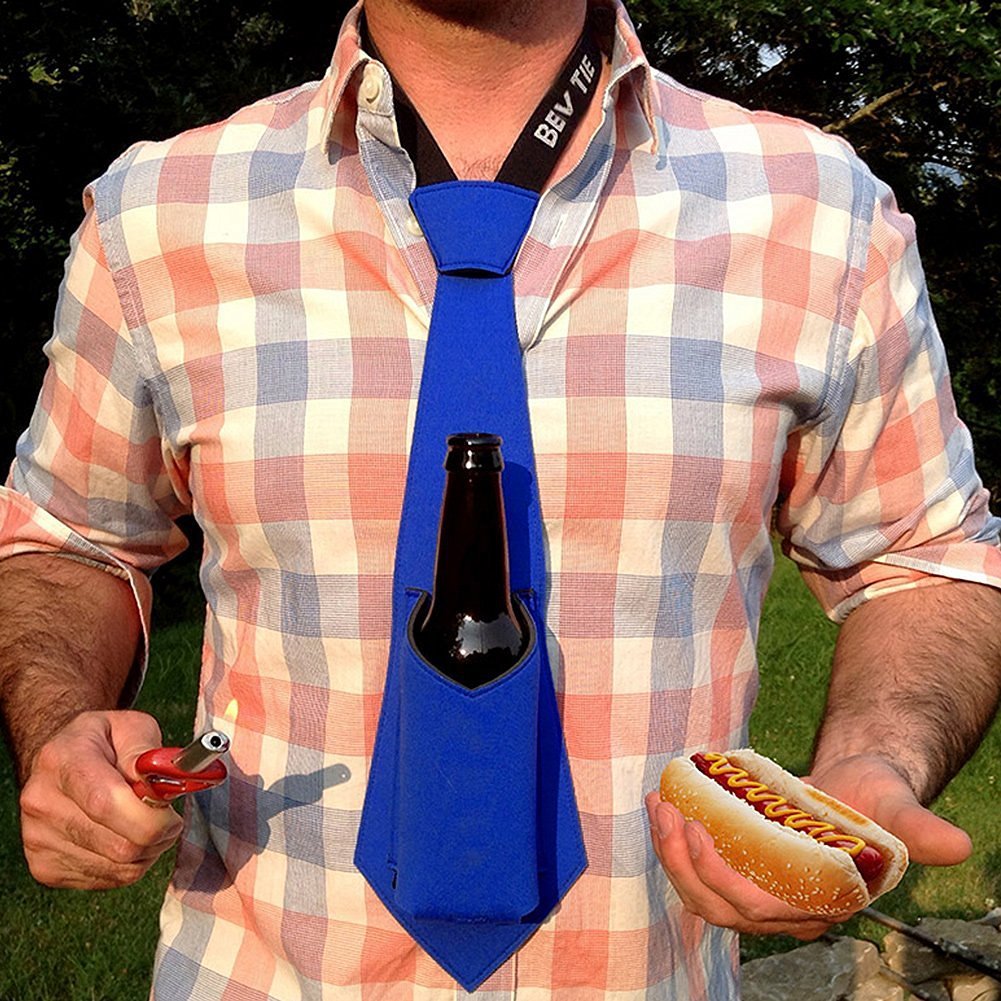 This novelty yet functional beer koozie is a cool gift. Made from Neoprene this tie will keep a can or bottle cold. Ideal for getting laughs at any barbeque and at 16 inches long it actually does serve as a tie (or sorts).
The Homemade Gin Kit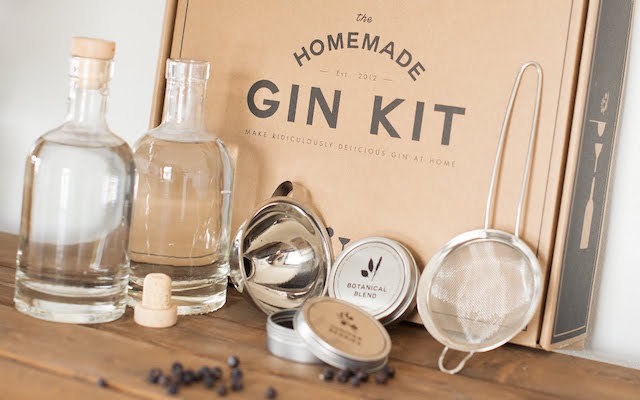 Homemade gin never tasted so good. Make 750ml of homemade gin with exotic flavors. It also comes with all the tools needed to make great gin. Perfect gift for home brew lovers.
Gerber Bear Grylls Ultimate Serrated Knife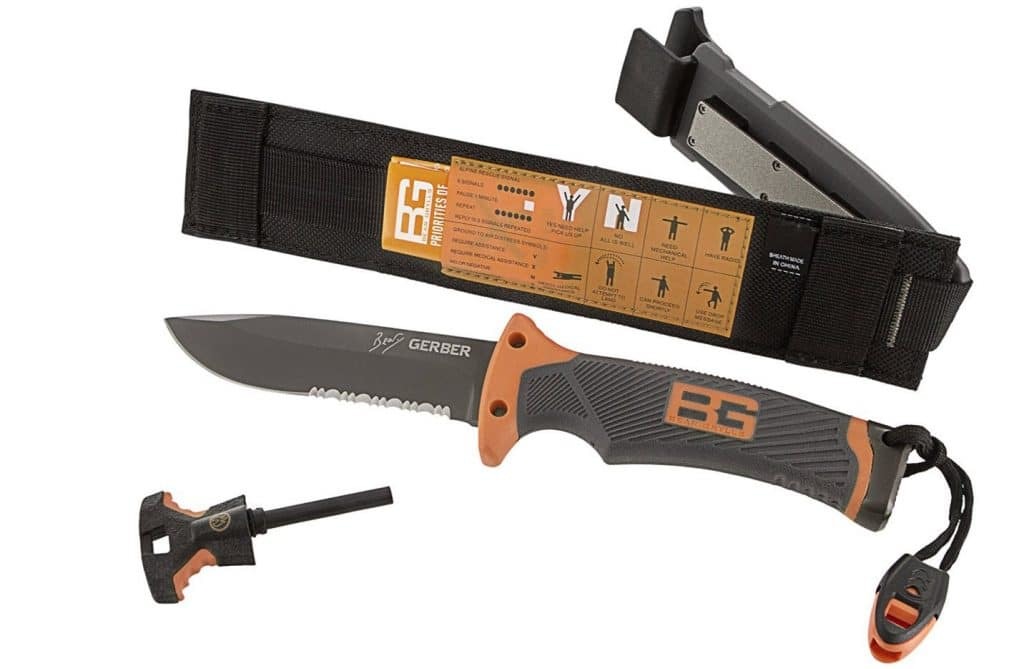 Made for the adventure in any man this knife is the be all. There is an integrated fire starter and the serrated blade can chop though wood and there is an inbuilt emergency whistle.
Giant Gummy Bear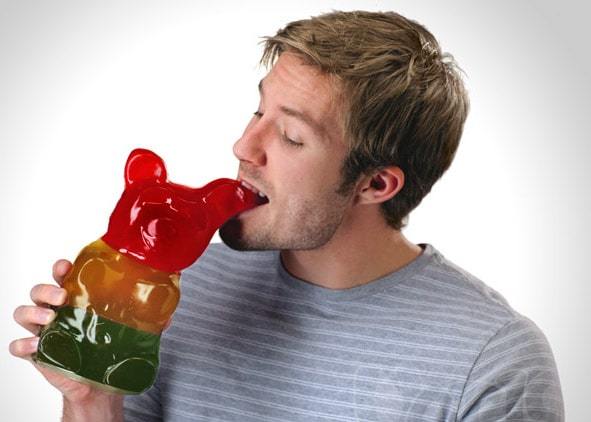 A bag of gummy bears? Meh. A gigantic, 5-pound gummy bear? Awesome. Weighing in at a whopping 5 pounds, you can bet this gummy bear will last for a good long time…which never happens with gummy bears in a bag, does it?
Titanium Bone Conduction Headphones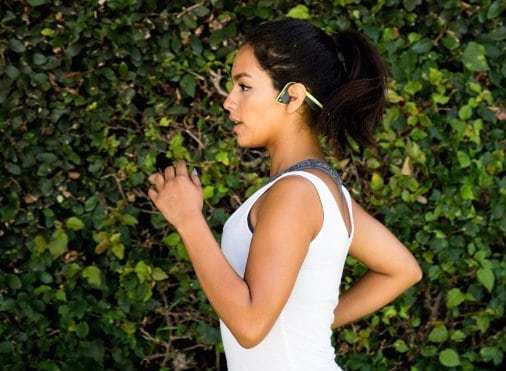 You know what's awesome? Walking and running around with your own music playing in the background. You know what's not so awesome? Getting run over because you didn't hear that car coming.
Enter bone conduction headphones. These marvels of technology create mini vibrations to send music and sound through the cheekbones and directly to the inner ears. This means you get all the pleasure of listening to your favorite soundtracks without compromising awareness of your surroundings.
Extra perks? These headphones are wireless and perfect to use during workouts.