This article contains affiliate links.
Cool birthday gifts are an absolute must. I mean, how else do you get someone's mind off the fact that they've aged another year?
But in this day and age of constant distraction, how do you get the birthday girl or guy something that will blow their minds? Easy. Choose from this awesome list of cool birthday gifts!
Color Changing Umbrella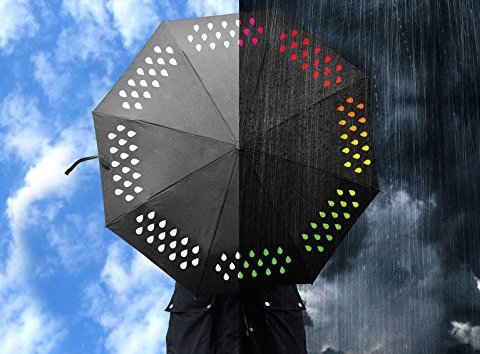 We all have to deal with a little bit of rain.
Help him stay dry in style with this color changing umbrella. It's jet black with pristine white raindrops, which change to all the colors of the rainbow when wet.
Or…help her stay dry in style with this beautiful color changing umbrella. White butterflies when dry that turn brilliantly colorful with raindrops.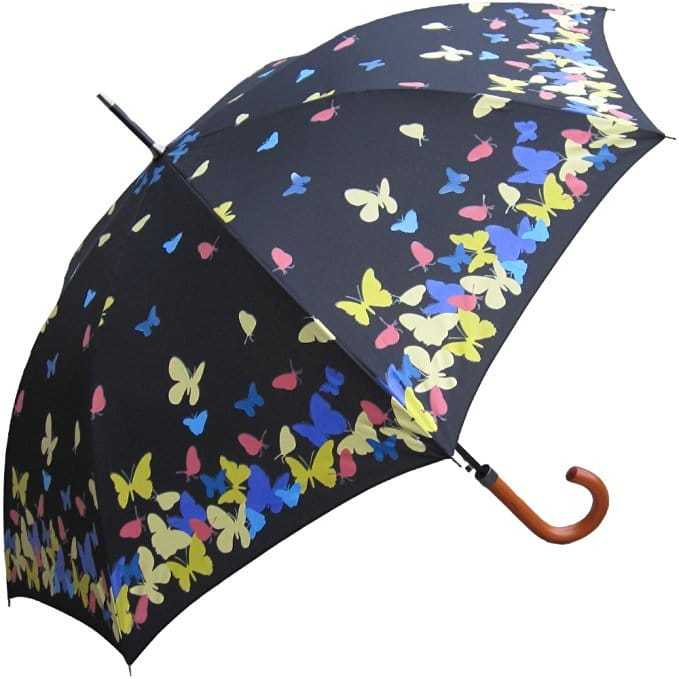 Bar10der 10-in-1 Ultimate Bartending Tool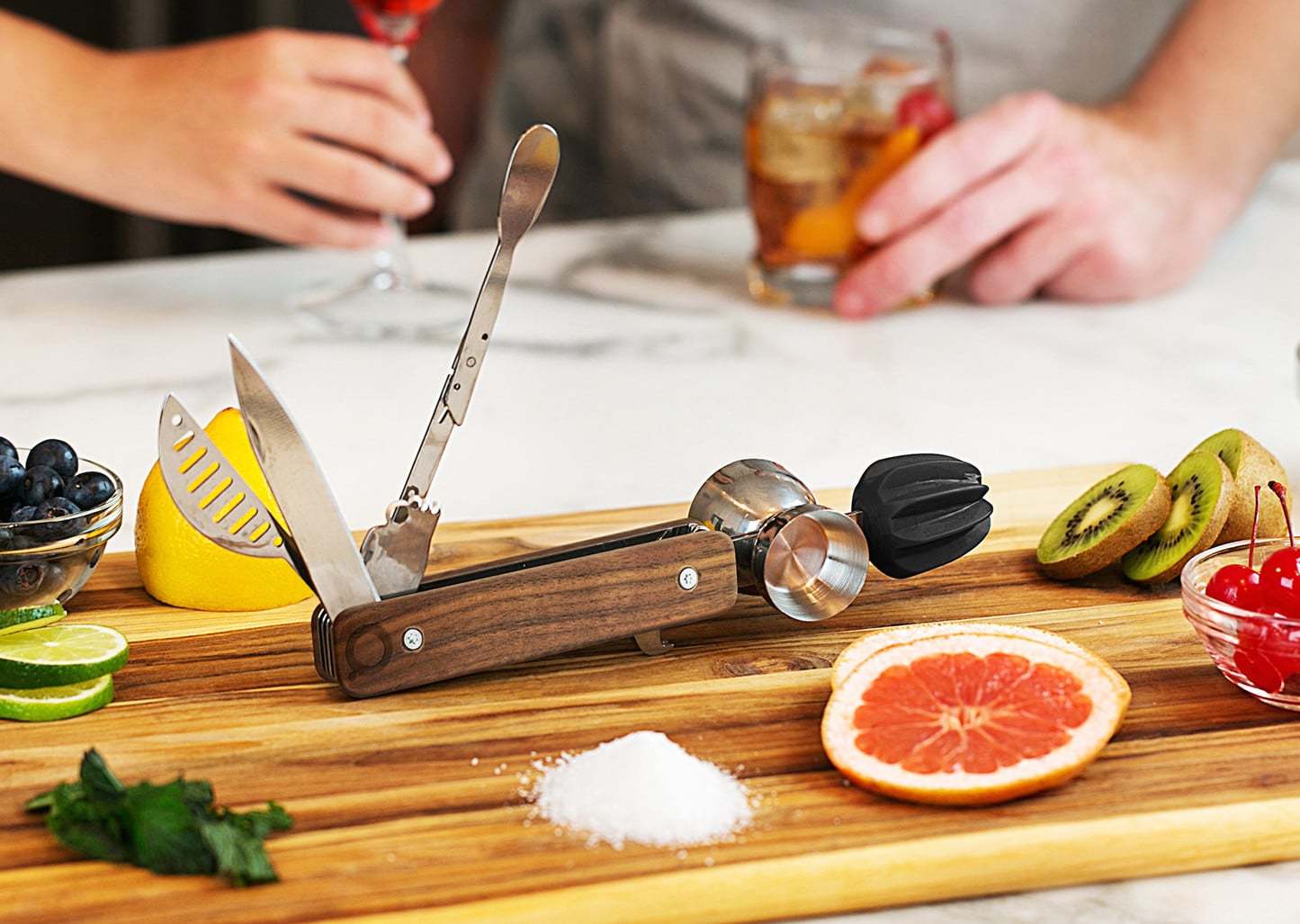 Made of high quality stainless steel and available in several colors, this 10-in-1 ultimate bartending tool includes a Muddler, Knife, Reamer, Stirrer, Strainer, Corkscrew, and everything else your at-home bartender needs.
Titanium Bone Conduction Headphones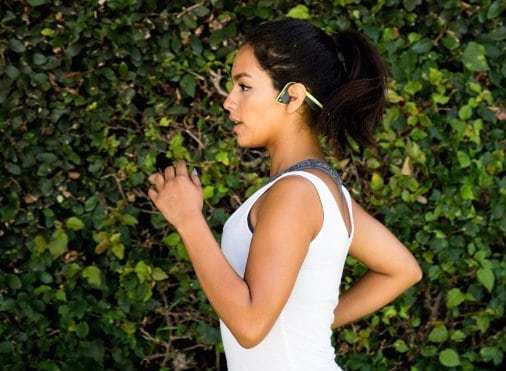 You know what's awesome? Walking and running around with your own music playing in the background. You know what's not so awesome? Getting run over because you didn't hear that car coming.
Enter bone conduction headphones. These marvels of technology create mini vibrations to send music and sound through the cheekbones and directly to the inner ears. This means you get all the pleasure of listening to your favorite soundtracks without compromising awareness of your surroundings.
Extra perks? These headphones are wireless and perfect to use during workouts.
Milk Frother Wand with Stand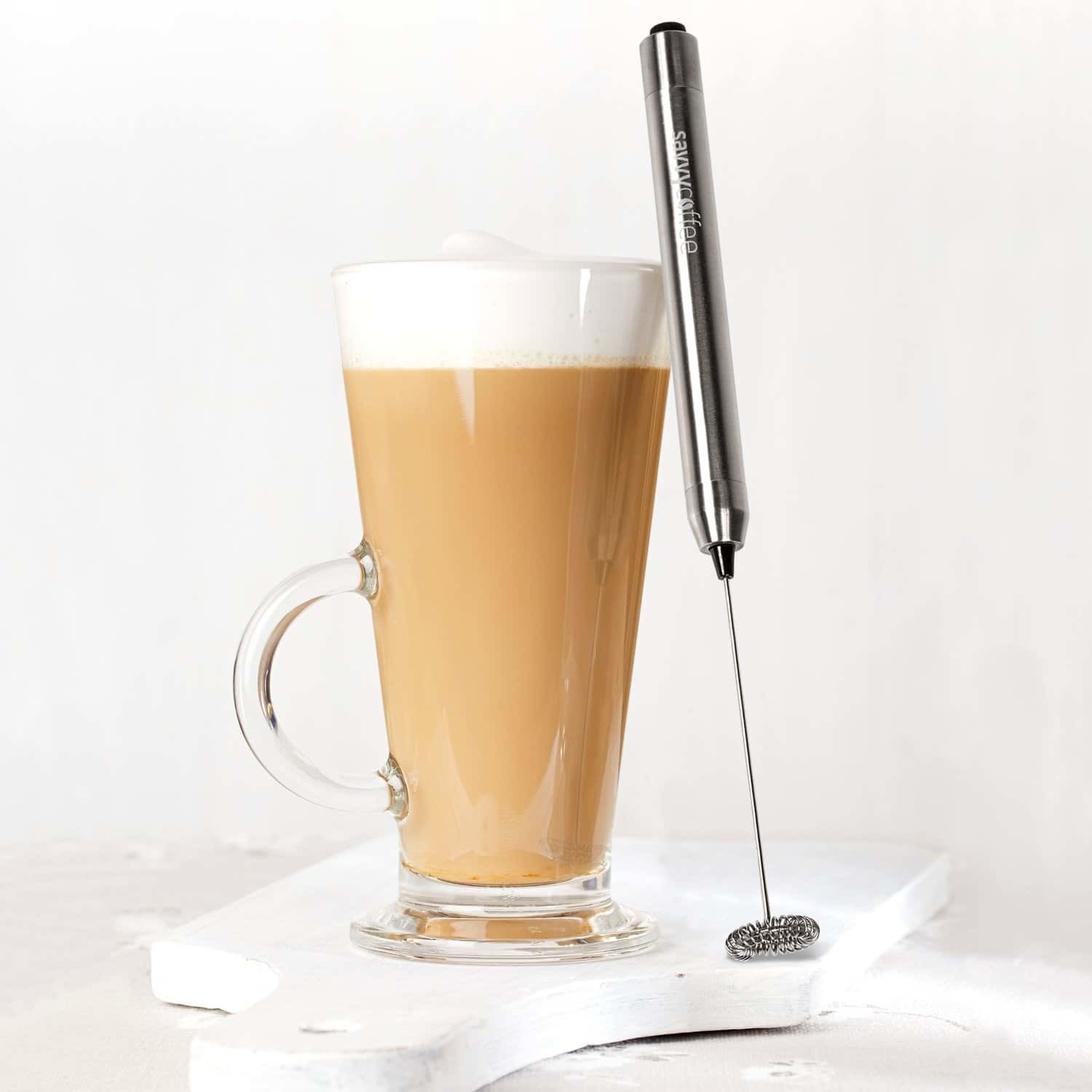 Make every single cup of home-brewed coffee as deliciously frothy as you'd expect at the poshest cafe. This awesomely little handheld frother whips up luxuriously lovely foam in under 20 seconds!
Beautifully crafted in stainless steel and it comes with its own stand.
13-Piece Painting Set with Mini Easel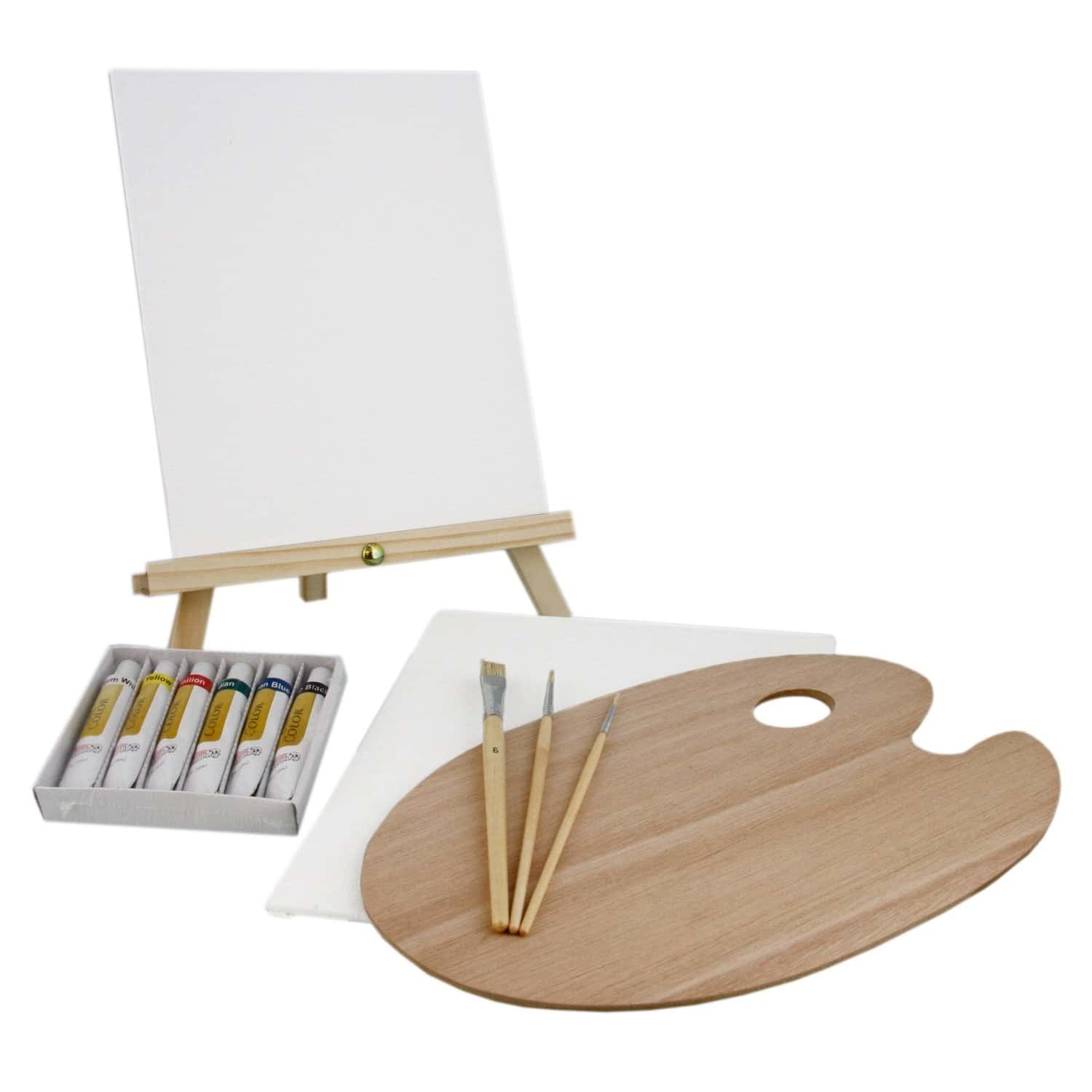 Know a budding painter? Here's a beautiful way to get them started. This 13-piece oil painting set comes complete with a mini table easel and wood palette.
Benji Portable Travel USB Humidifier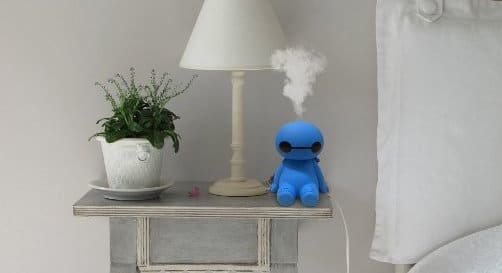 This cool little blue man doesn't just look spiffy, he serves a very important purpose: he creates continuous cool mist wherever he goes! And for such a convenient little humidifier, this one is seriously useful since it comes with a large water capacity tank and can be used for up to 8 hours at a time!
It's also powered with a USB cable so you can take him with you wherever you go!
Ceramic Face Mug with Snack Holder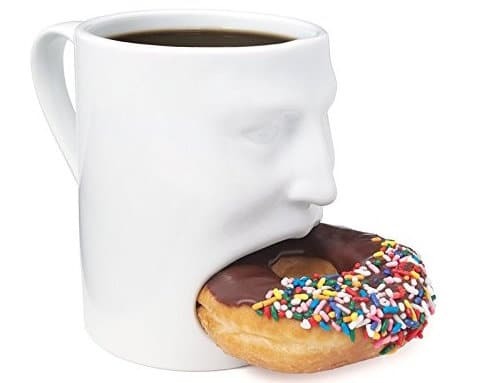 Weird and utterly useful, this human face mug does what every face should: it holds donuts.
Pavlok Habit Breaker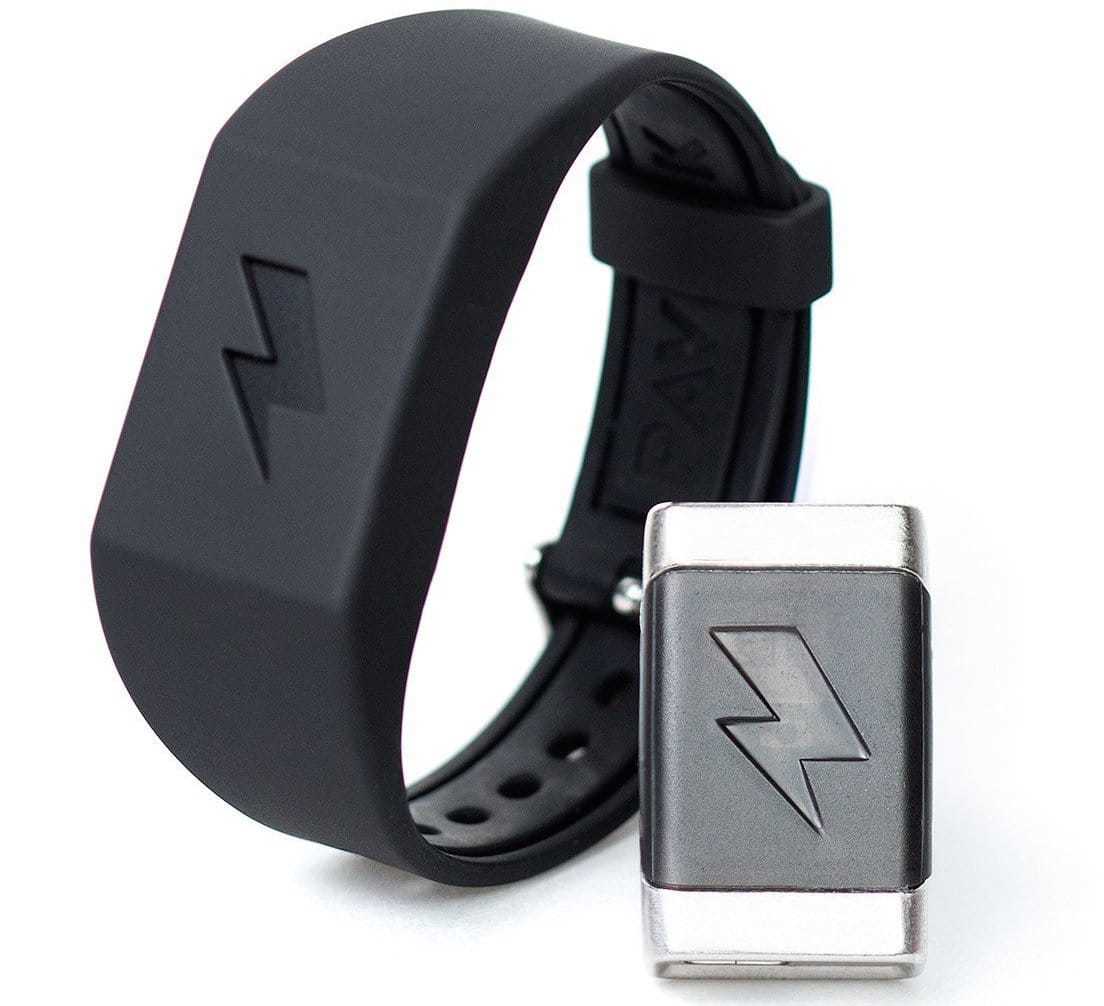 Wondering what this odd little gadget does? Well, it helps us with something most of us could use a hand with – breaking bad habits. Designed to change your behavior, the Pavlok straps to your wrist and combines proven behavioral training techniques, innovative "zaptic" hardware, and tracking software to help you kick habits like smoking, nail biting, eating sugar, being unproductive, hitting the snooze button, and more.
Perfect for the masochist person who wants to improve their ways.
Go Cubes Chewable Coffee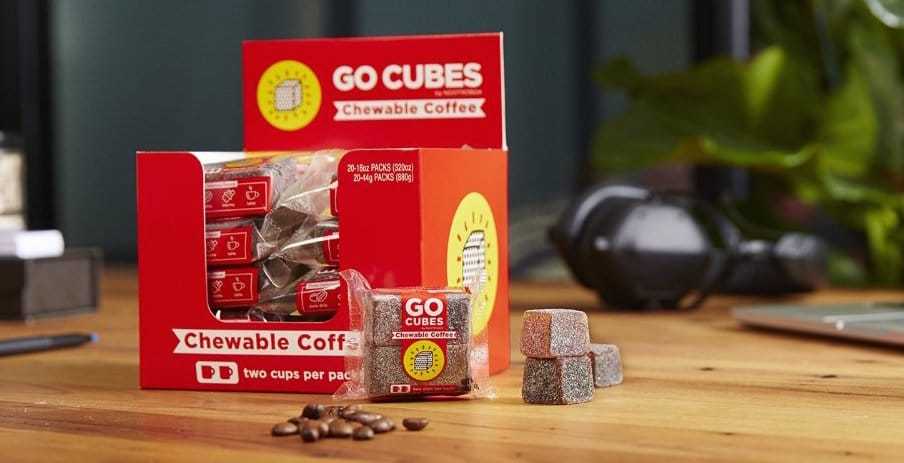 Chewable coffee sounds like a dream. Each gummy is worth half a cup of coffee. There are different flavors allowing for a taste experience. Buy this pack of pack of 20 and your coffee lover will have enough caffeine for a long time.
Frozen Soft Serve Maker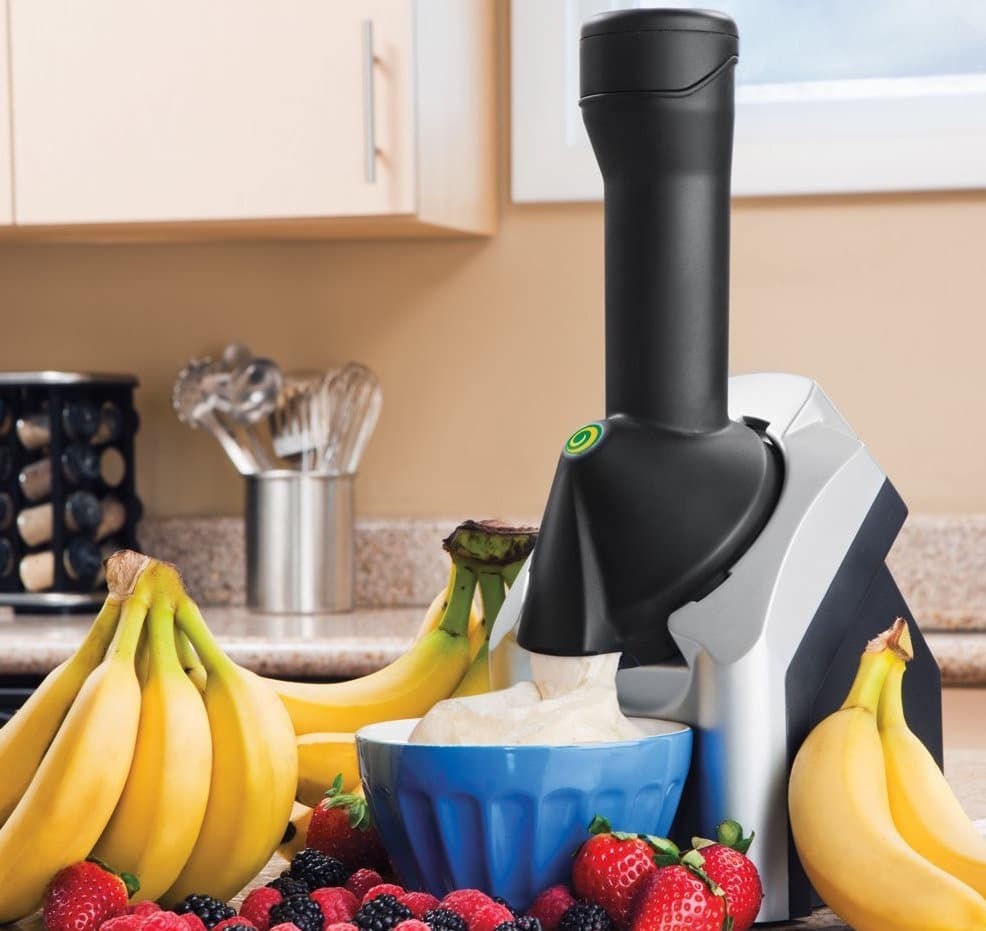 Instantly whip up yummy and healthy frozen desserts without any of that extra gunk – fat, sugar or preservatives.
Dear Asshole: 101 Tear Out Letter to the Morons Who Much Up Your Life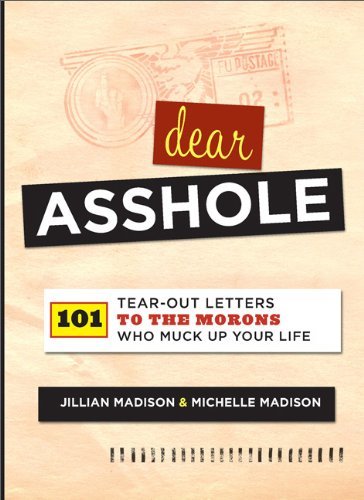 Who hasn't gotten pissed at the idiot who didn't clean up after his dog or the jerk who took the parking space you were clearly waiting for? Well, this handy little book makes it easy to convey your displeasure.
Complete with 101 pre-written, tear-out letters, this book covers almost every type of moron out there. It's a hilarious stocking stuffer for pretty much anyone you know.
Click & Grow Indoor Herb Garden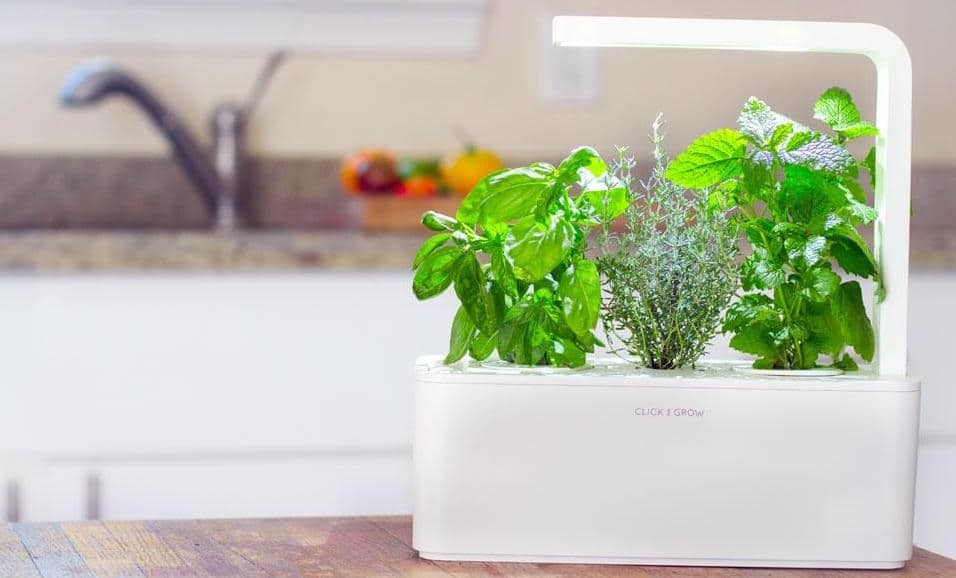 Finally, a way for those of us without green thumbs to garden and grow our own produce! The Click & Grow Herb Garden comes with an LED grow light and everything you need to grow your own fresh herbs all year round!
Sense Enhancing Wine Glass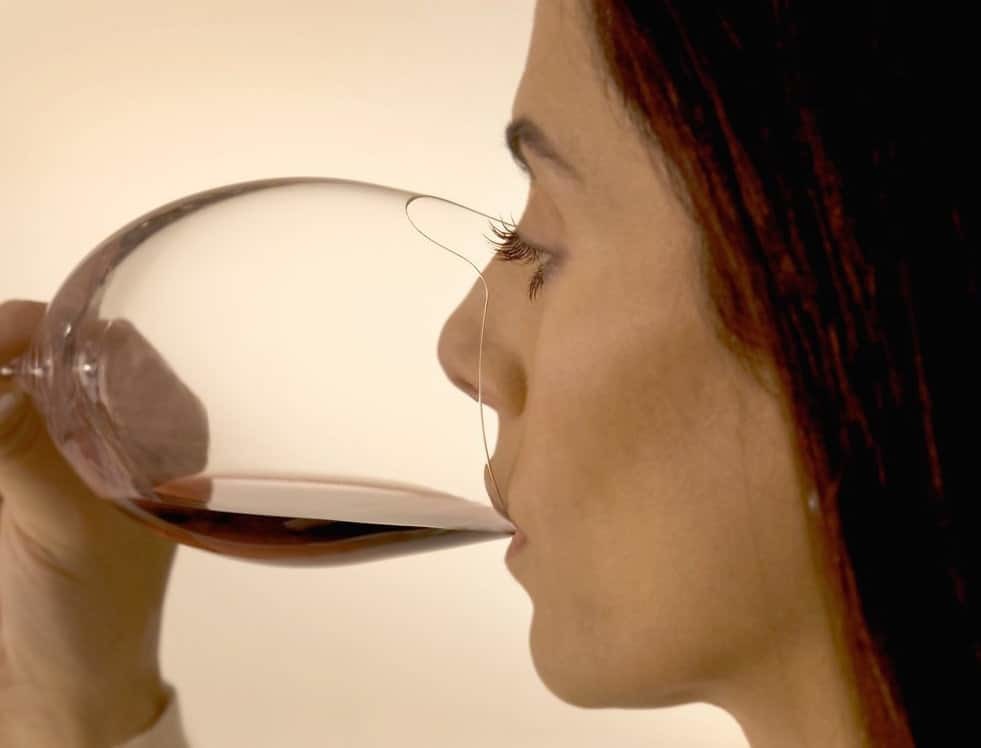 This one of a kind sense enhancing wine glass aerates the wine rapidly and efficiently while allowing for a full olfactory experience as you drink.
Handpresso Wild Hybrid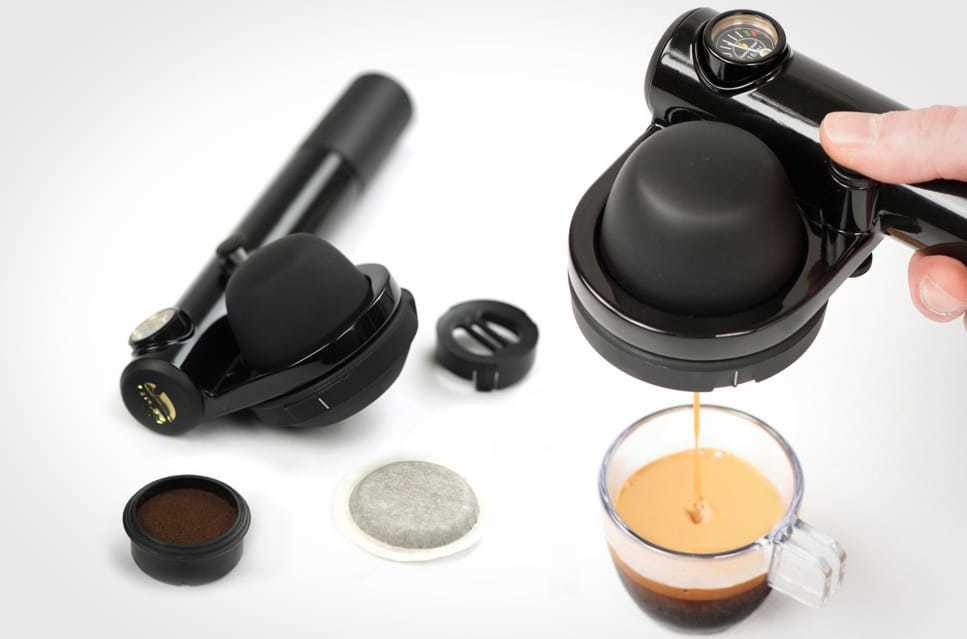 Gourmet espresso that you can brew fresh and enjoy anywhere, anytime? Yes, please!
This is hands down the best gift for any coffee addict lover.
Sweary Coloring Book for Adults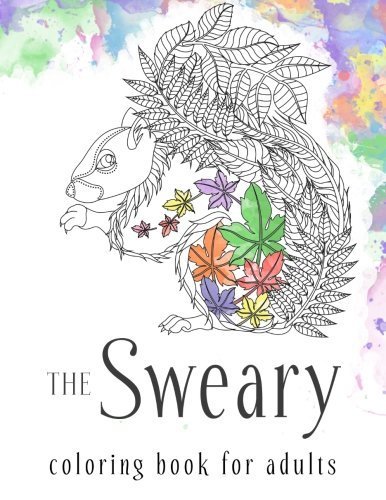 There comes a time in all our lives when life decides to hand us a whole bunch of sh*t. Well, you know what? F*ck that. You're not taking that cr*p lying down.
You'll handle your sh*t the most graceful way you know how…by coloring. Yup, here's a colorful exercise in swearing. Take all the nastiest, crassest feelings you've ever had and transform them into beautiful masterpieces that'll make you smile once you get through the madness of your present funk.
Ceramic Eclipse NFC Ring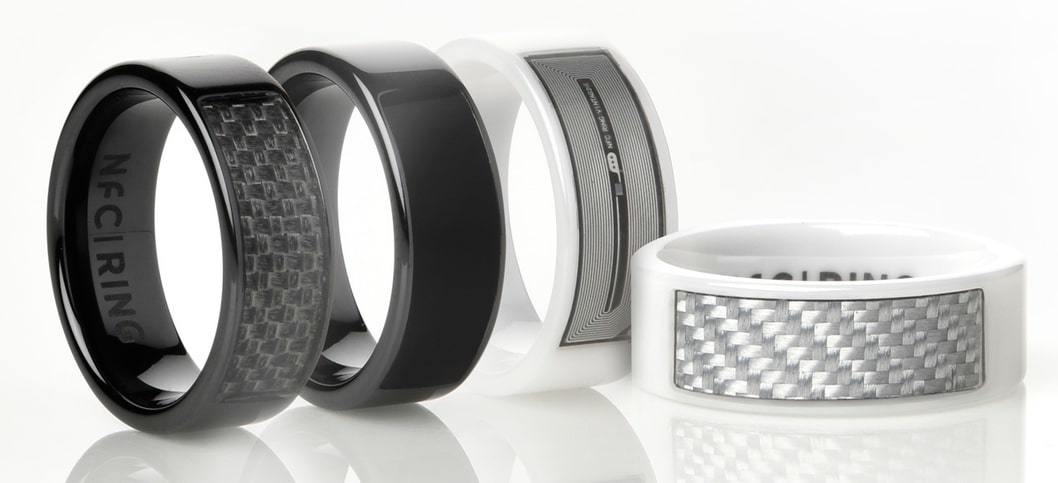 One ring to rule them all, the NFC ring can be used to unlock doors, mobile devices, transfer information and control applications.
What does that mean for you? You can "open sesame" your door without clunky keys. You can "fist bump" your information into other people's phones for quick contact exchanges. And you never have to input your cell phone passcode again.
The Invincible Mighty Mug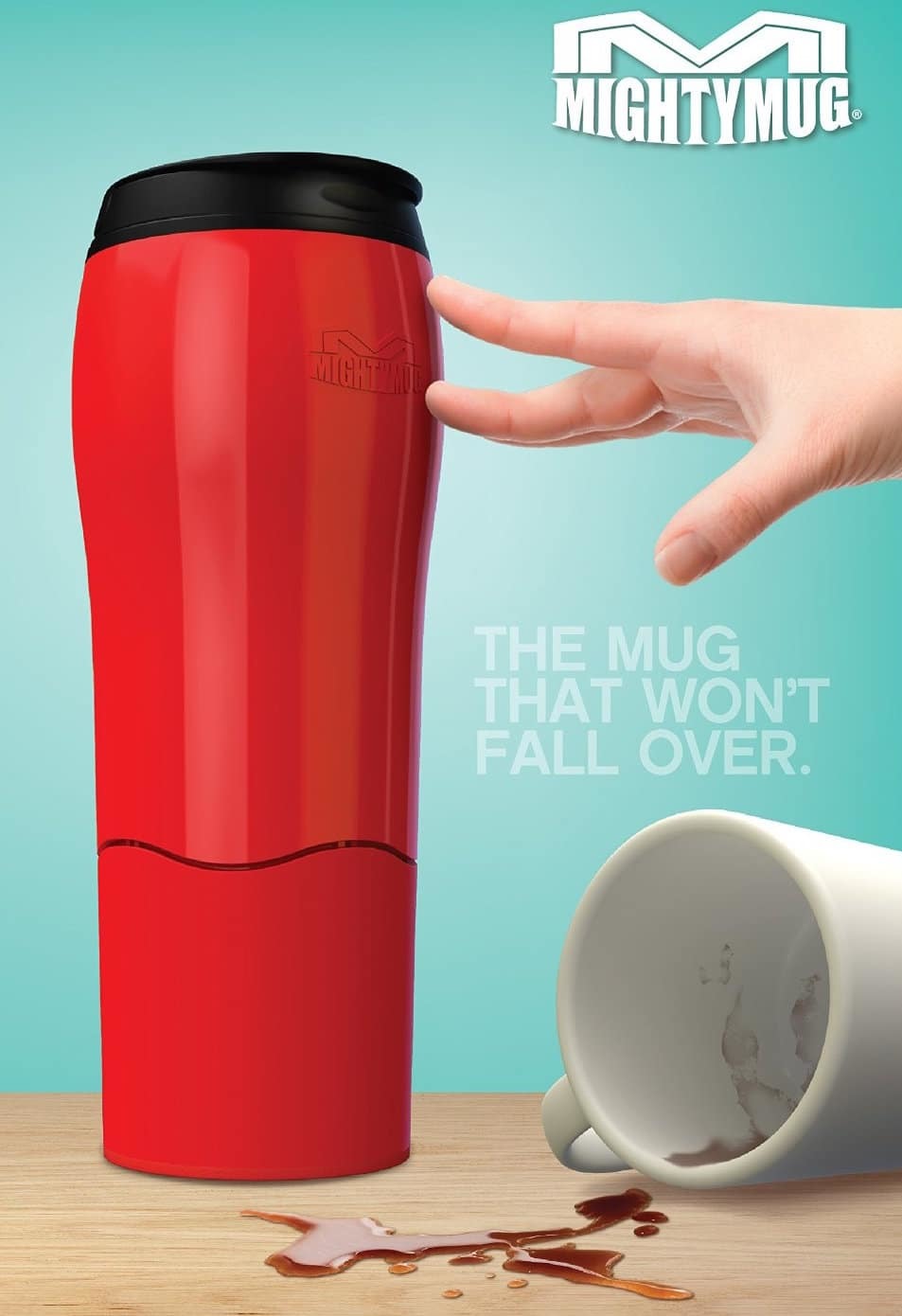 Who hasn't accidentally knocked a mug of coffee, a glass of soda or a cup of tea on their laptops, laps, notes, etc.?
It's happened to the best of us but isn't it time we stand up and say NO MORE? No more messy spills to clean up, no more precious coffee lost. If you feel like enough is enough, you'll want to get one of these invincible Mighty Mugs. These marvelous mugs refuse to get pushed around and even has a double wall construction to keep your drinks hot or cold longer.
Seriously, everybody needs one of these.
Coravin Model Eight Wine System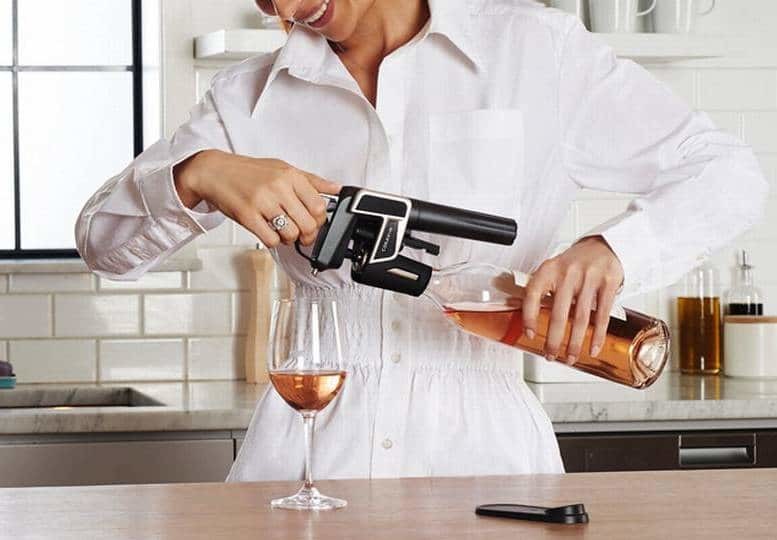 The Coravin Wine System allows you to enjoy wine without pulling the cork, which means you get to enjoy wine by the glass without compromising the rest of the bottle. An absolute must have for any wine lover!
Persian Rug Picnic Blanket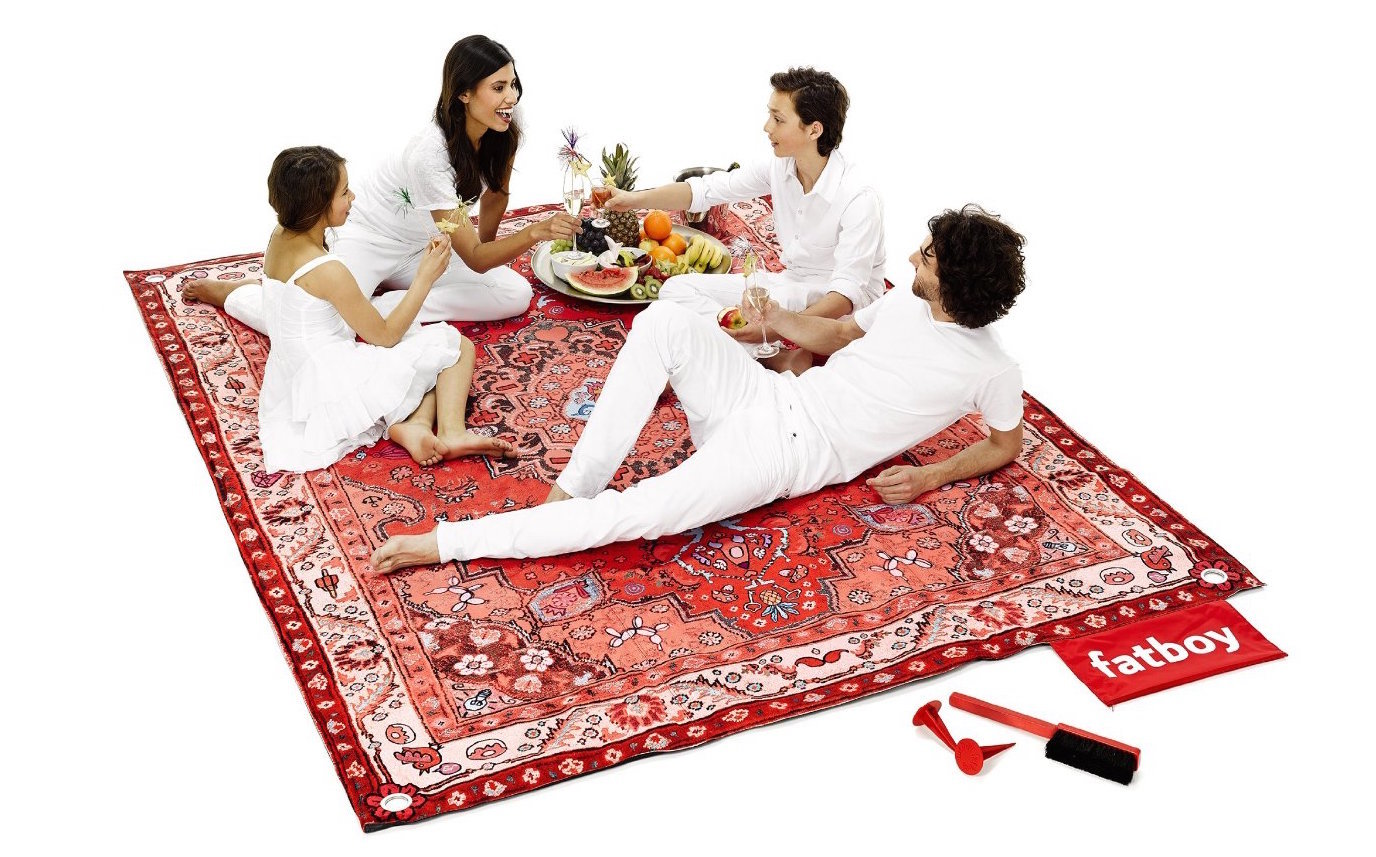 Why would you ever settle for a plain old flannel picnic blanket when you can lounge on a luxurious Persian rug?
Especially when this decadent "carpet" also comes with wonderful practicalities like a convenient pocket that has enough space for your valuables and a specially designed strap to transport this awesome blanket wherever you go. Extra perk? The material is weather resistant so you don't have to worry about dry cleaning bills.
Digital Eye Massager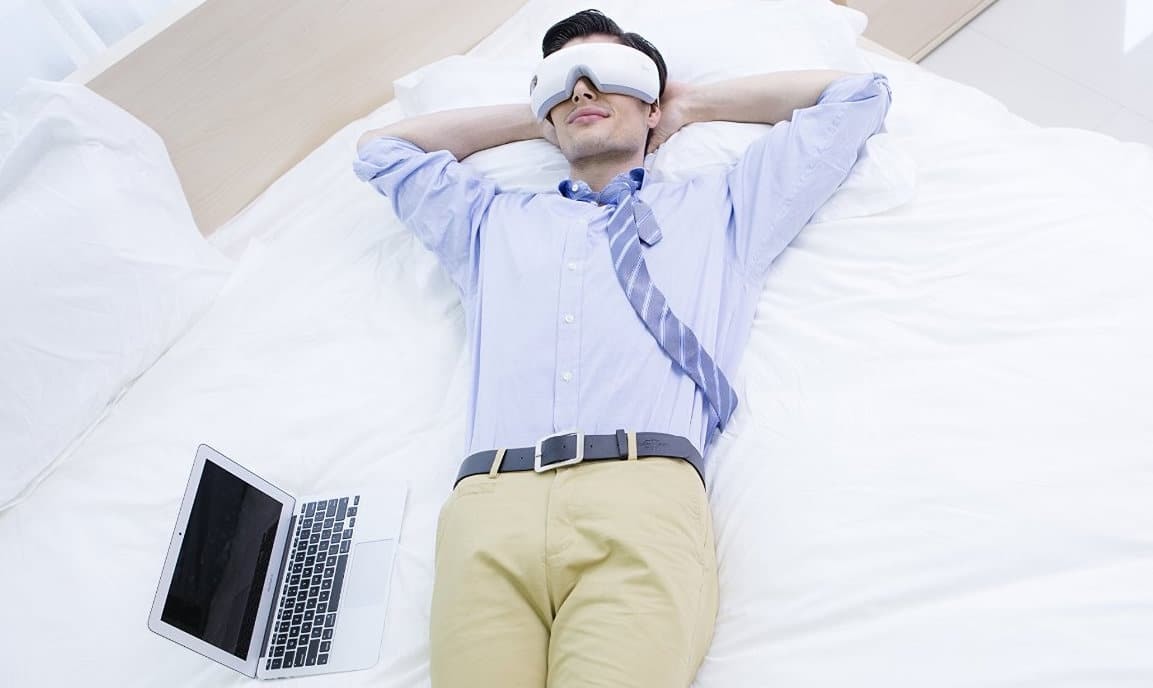 Relieve eye strain, dryness, sinus pressure and headaches whenever, wherever you need to with this delightful digital eye massager.
It uses a combination of intelligent air pressure, vibration, point massage and hot compress massaging technology to improve blood circulation that reduces puffiness and dark circles and instantly relax your eyes.
Natural Wood Cat Back Scratcher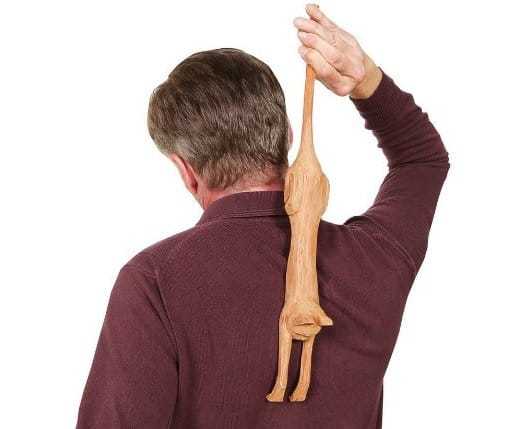 Who's experienced that annoying itch that's just out of reach? Everyone. Now you can help someone scratch that itch in style, with this wooden cat back scratcher.
Handy Cooler Small Fan & Mini-Air Conditioner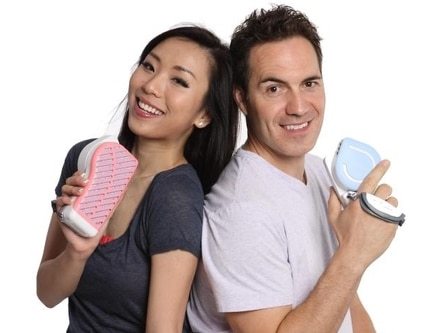 This revolutionary evaporative cooling fan is the closest thing to a hand held mini air conditioner. It may be tiny, but it's capable of cooling air up to 30F!
Snore Stopper Boxing Glove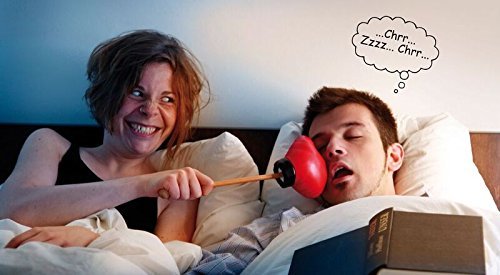 Know someone who sleeps beside a freight train? This boxing glove on a stick is a must have bedside accessory for all couples…especially for those with a partner that snores.
Slate: Mobile LapDesk
The perfect mobile laptop desk that you can take anywhere, anytime. It protects against heat (no more burning thighs!), encourages better posture, and has everything you need to use your laptop in ultimate comfort.
Wake Up Light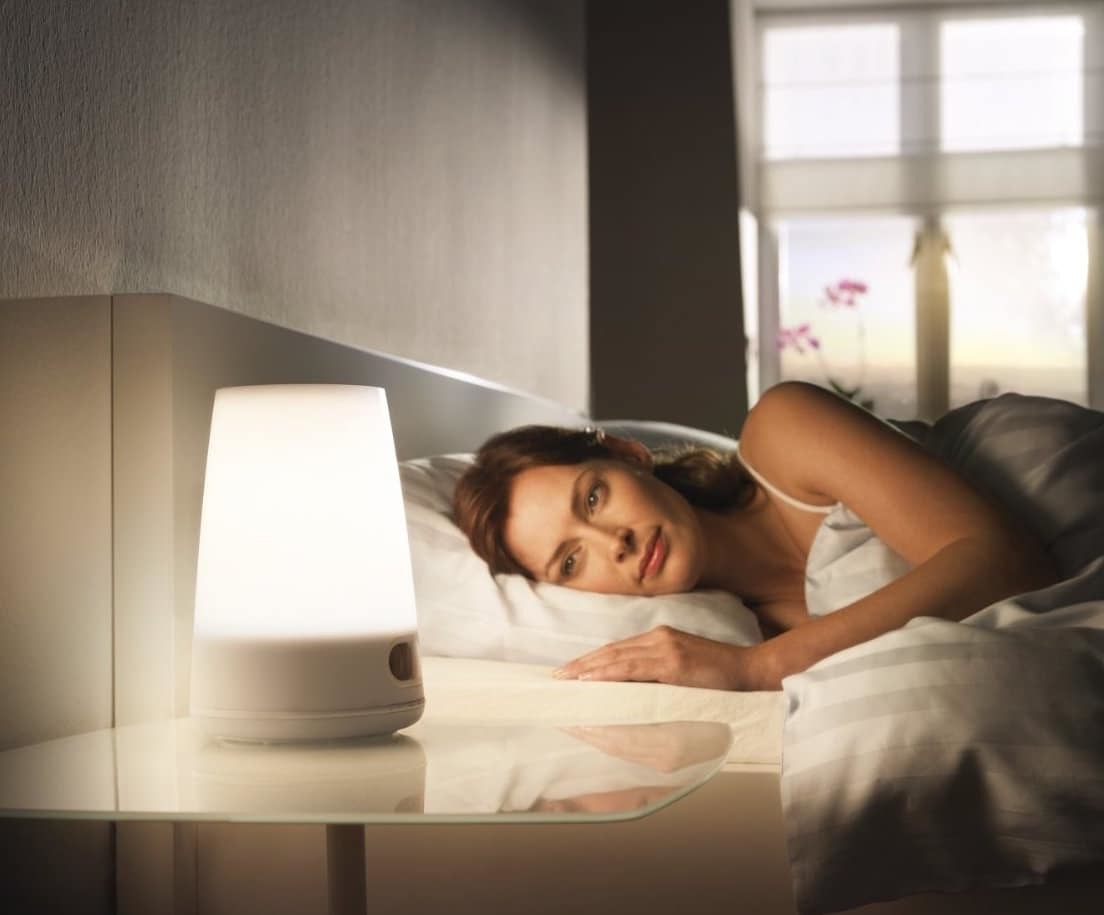 One of the most useful, feel good gifts you can give anyone, this gentle wake up light wakes you up in a natural way with a light that increases gradually.
Guaranteed to make waking up an actual joy.
Laundry Punching Bag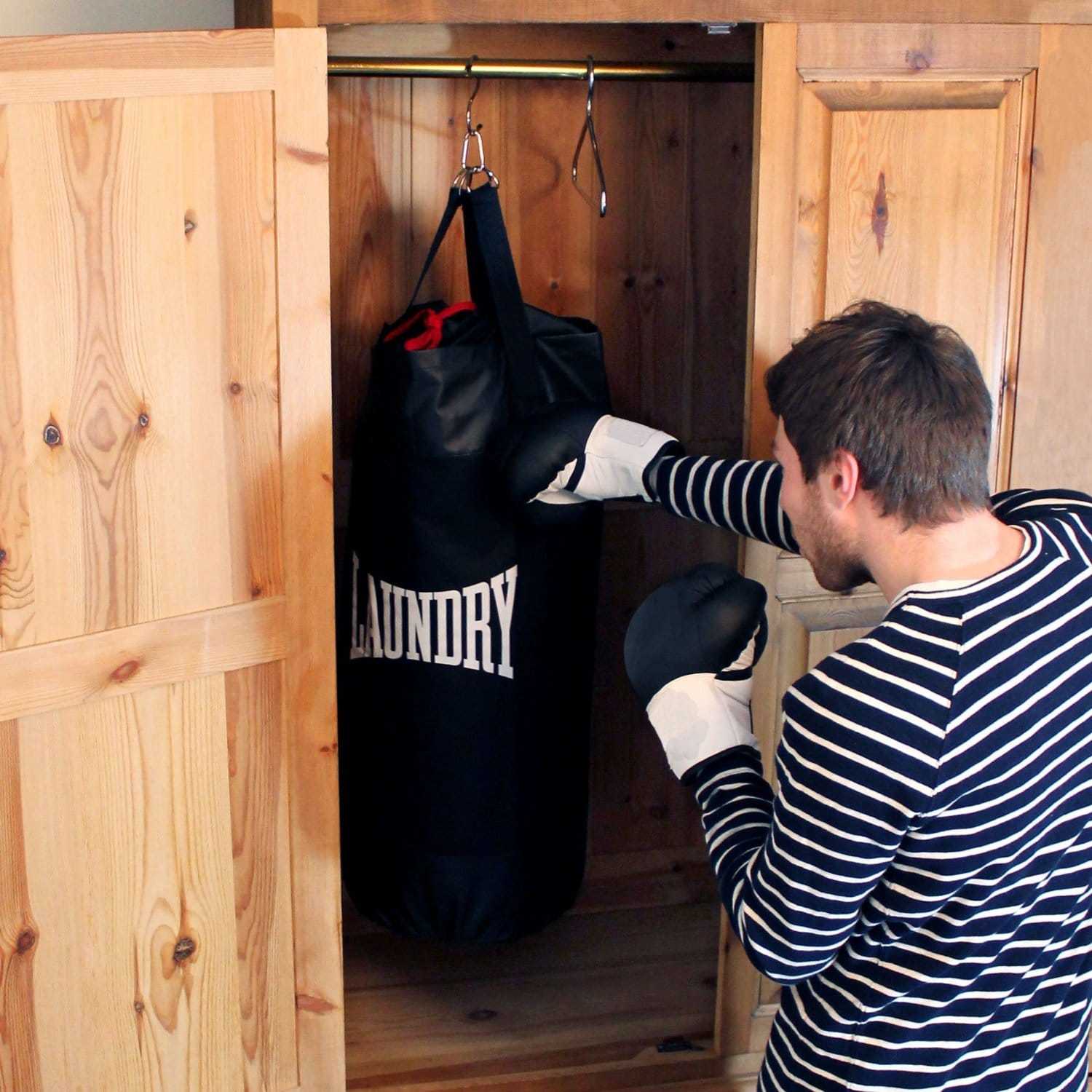 It costs you money. It smells bad. It takes valuable time out of your day. Yea, we're talking about laundry and exactly why it needs a beatdown.
This two-in-one laundry bag and punching bag allows you to keep all your laundry in one place while giving you an opportunity to vent all your various frustrations.
Night Sky Illumination Floating Device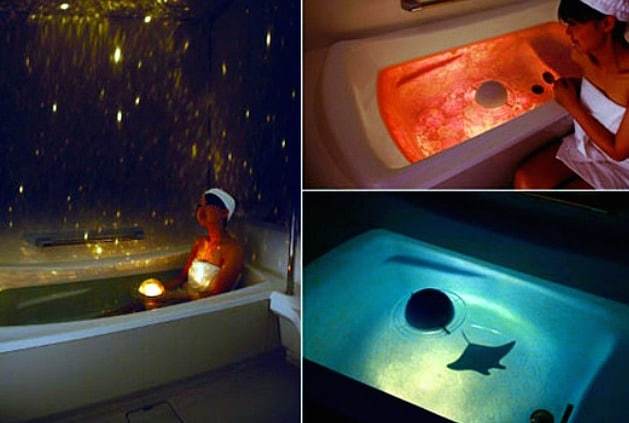 Know a bathing enthusiast? This is one gadget they'll definitely love to have! The Night Sky Illuminator has 3 modes you can switch between: Night Sky for sparkling stars all around, Deep Blue to create deep ocean lighting in bath water, and Rose Bath which projects rose petals all throughout the bath water.
Find it here!
<h2″>Nourish Digital Food Scale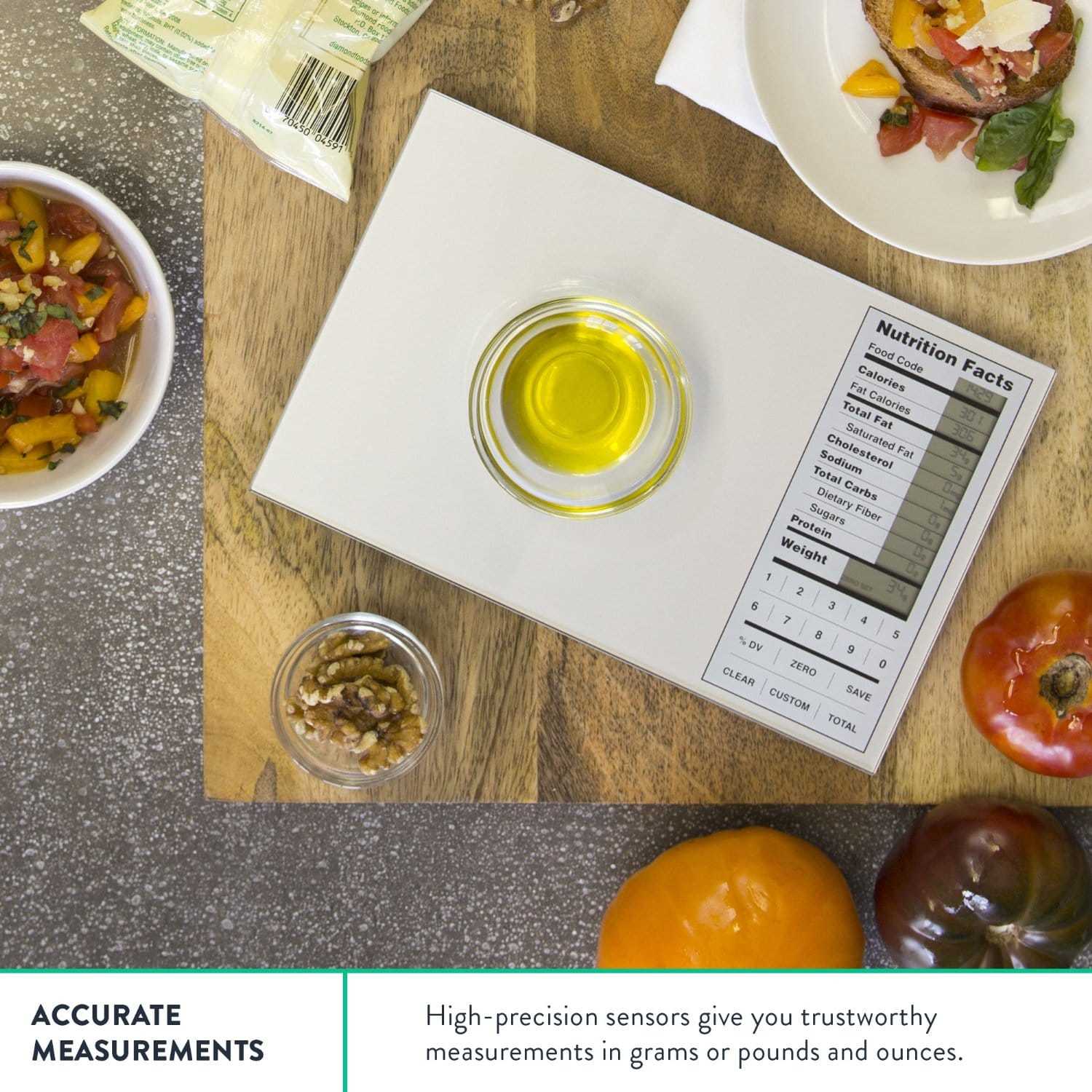 This freakin' awesome food scale gives you detailed nutritional info for 2,000 common foods, making it darn easy for the you to track everything you put in your body.
Comfort U Total Body Support Pillow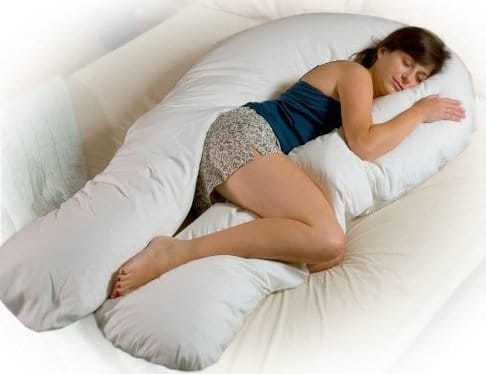 Get ready to meet the best pillow ever created. Seriously, once you try sleeping with this marvel of a pillow, you'll ditch all the others. The Comfort-U is generously oversized to cradle your body and help eliminate tossing and turning. It also keeps your neck, shoulders, back and hips aligned all night long.
Overall, the perfect pillow.
Kovot Personal Fondue Mugs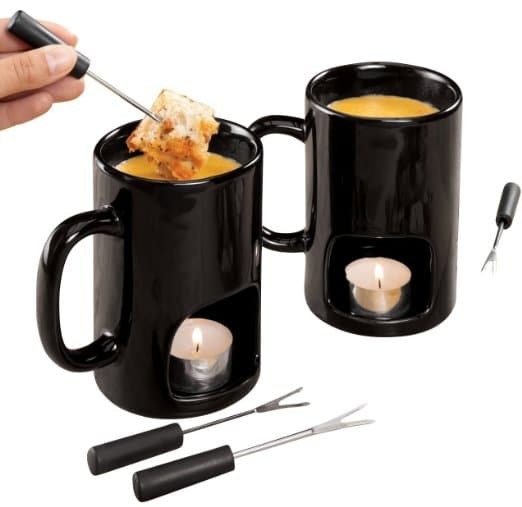 Sometimes, you just want some fondue without having to find the nearest restaurant or fire up a full fondue pot. Well, all you need to get your fondue on with these personal fondue mugs is some cheese and a little tealight.
Silhouette Cameo Electronic Cutting Tool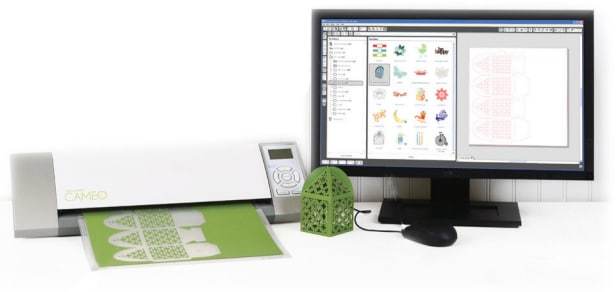 Create scrapbooking pages, personalized cards, custom apparel, vinyl decor and a whole lot more with the Silhouette CAMEO. Makes a perfect gift for DIY-ers and crafting enthusiasts!
CUBE Streaming Display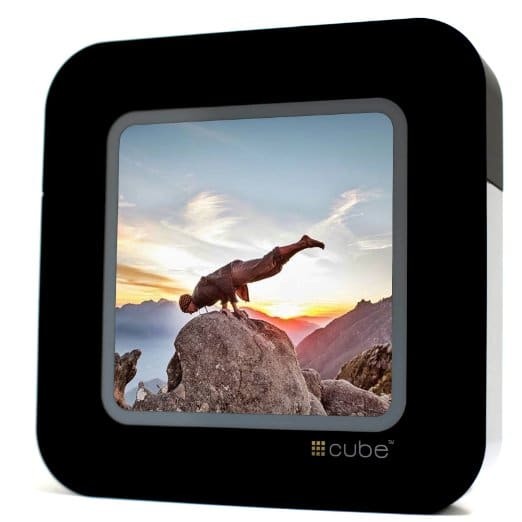 Know an Instagram fan? Give them access to their social feeds with the Cube Streaming Display. It streams and displays an endless flow of photos and videos from Instagram instantly!
Menu Baggy Winecoat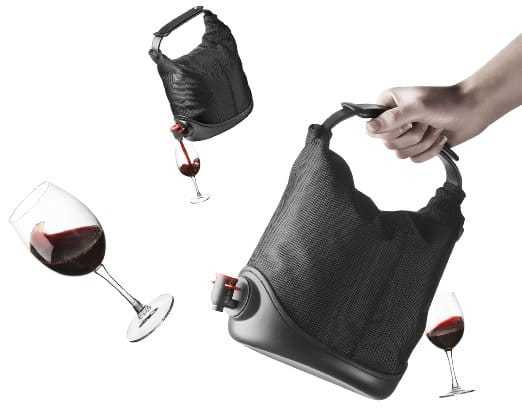 Baggy Wine Coat gives the popular Bag in Box wines a casual but stylish look. Simply take the wine bag out of the box, place it in the Baggy Wine Coat and close the flexible top. There is room for an ice pack too!
Perfect gift for wine lovers who like to sip on the go!
Swimline Sunsoft Mattress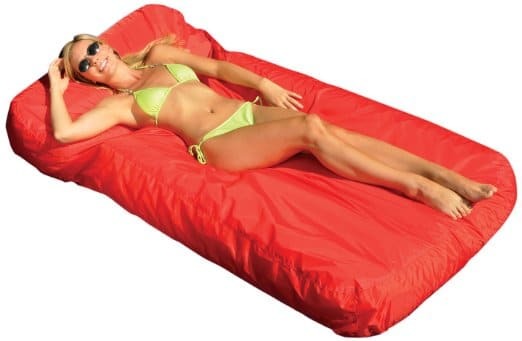 Forward strokes and butterflies are great for a little while. But the true point of the swimming pool? Lounging, of course. And the best way to do that in style is atop this floating mattress.