This article contains affiliate links.
We're a little different, aren't we? Despite the fact that we are all like 99.9% the same (DNA wise), we're all special little snowflakes when it comes to our unique preferences. Some sleep on their side, others prefer the starfish. Some are vegans, others will kill for a little meat. Some love scary movies, others would rather watch chick flicks.
And when it comes to gift giving, it's easy to get caught up in the little details…before realizing that there are cool presents that are so cool, they transcend individual preference. Like these cool presents below – they'll please pretty much anyone, no matter how unique their preferences…
Ceramic Eclipse NFC Ring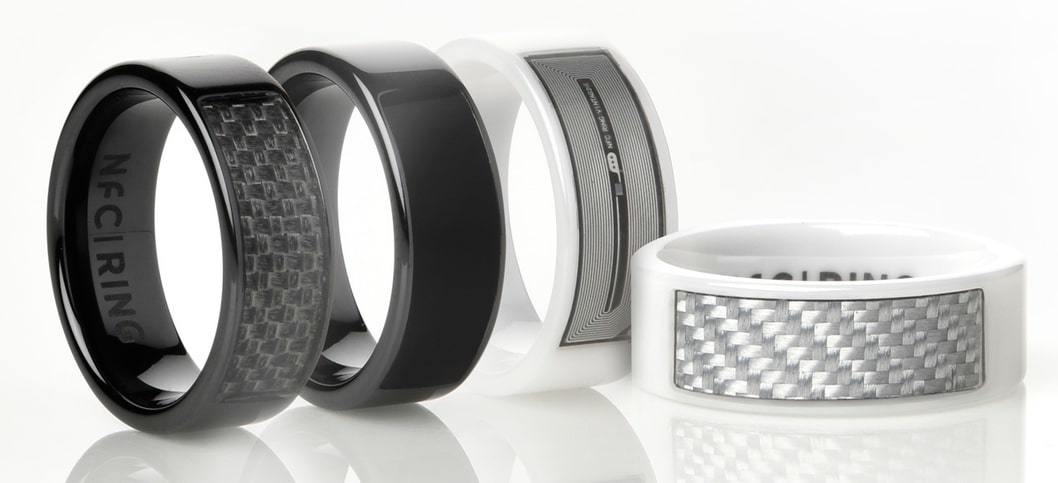 One ring to rule them all, the NFC ring can be used to unlock doors, mobile devices, transfer information and control applications.
What does that mean for you? You can "open sesame" your door without clunky keys. You can "fist bump" your information into other people's phones for quick contact exchanges. And you never have to input your cell phone passcode again.
The Invincible Mighty Mug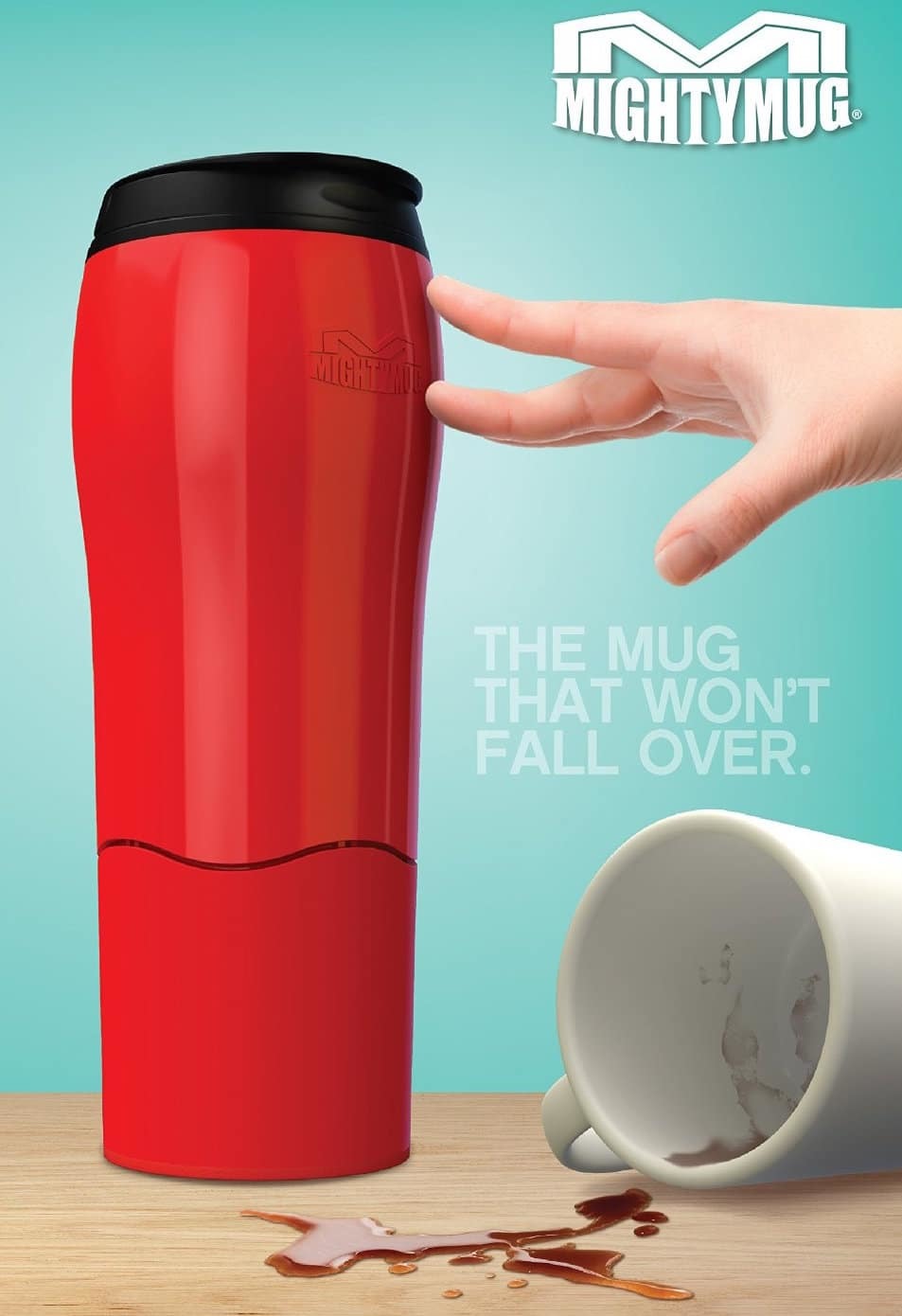 Who hasn't accidentally knocked a mug of coffee, a glass of soda or a cup of tea on their laptops, laps, notes, etc.?
It's happened to the best of us but isn't it time we stand up and say NO MORE? No more messy spills to clean up, no more precious coffee lost. If you feel like enough is enough, you'll want to get one of these invincible Mighty Mugs. These marvelous mugs refuse to get pushed around and even has a double wall construction to keep your drinks hot or cold longer.
Seriously, everybody needs one of these.
LED Embedded Jump Rope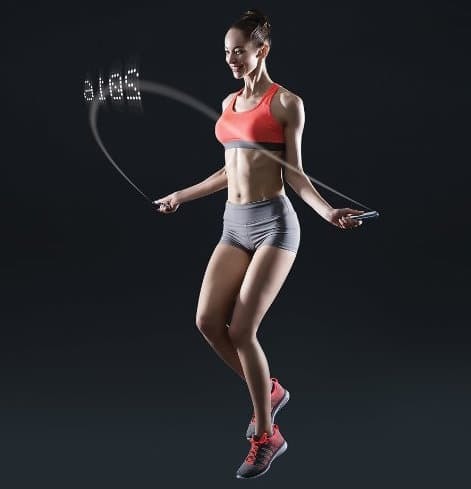 Everybody knows that jumping rope is a great, low-cost way to get an amazing cardio workout anytime, anywhere.
But let's admit it – it can get a little boring. After a few jumps, your mind wanders, you forget how many jumps you're at and it's easy to lose motivation to keep on jumping.
Well, that don't happen with this Smart Rope. This cool fitness gadget is no ordinary jump rope – it tracks your jump count, the calories you burned, how long you've been jump roping and how close you are to your goal. It even syncs with a mobile platform so you can monitor progress and compete with friends.
Sweary Coloring Book for Adults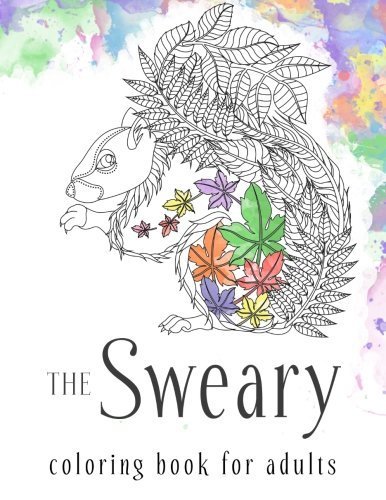 There comes a time in all our lives when life decides to hand us a whole bunch of sh*t. Well, you know what? F*ck that. You're not taking that cr*p lying down.
You'll handle your sh*t the most graceful way you know how…by coloring. Yup, here's a colorful exercise in swearing. Take all the nastiest, crassest feelings you've ever had and transform them into beautiful masterpieces that'll make you smile once you get through the madness of your present funk.
Baby Foot Deep Exfoliator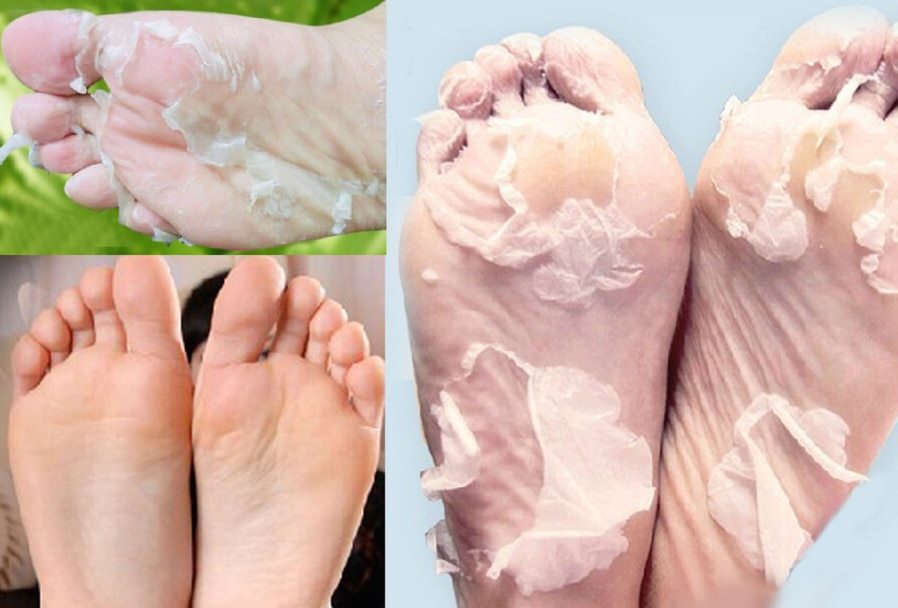 Those pictures may look disgusting but that's just 'cause it's someone else's feet it's happening to. When your own feet start peeling off all their calluses and nastiness, it's just…fascinating.
The result? You're left with baby soft feet. Grab one for yourself and one for a friend and give them the gift of shameless sandal wearing.
The Complete Picnic Backpack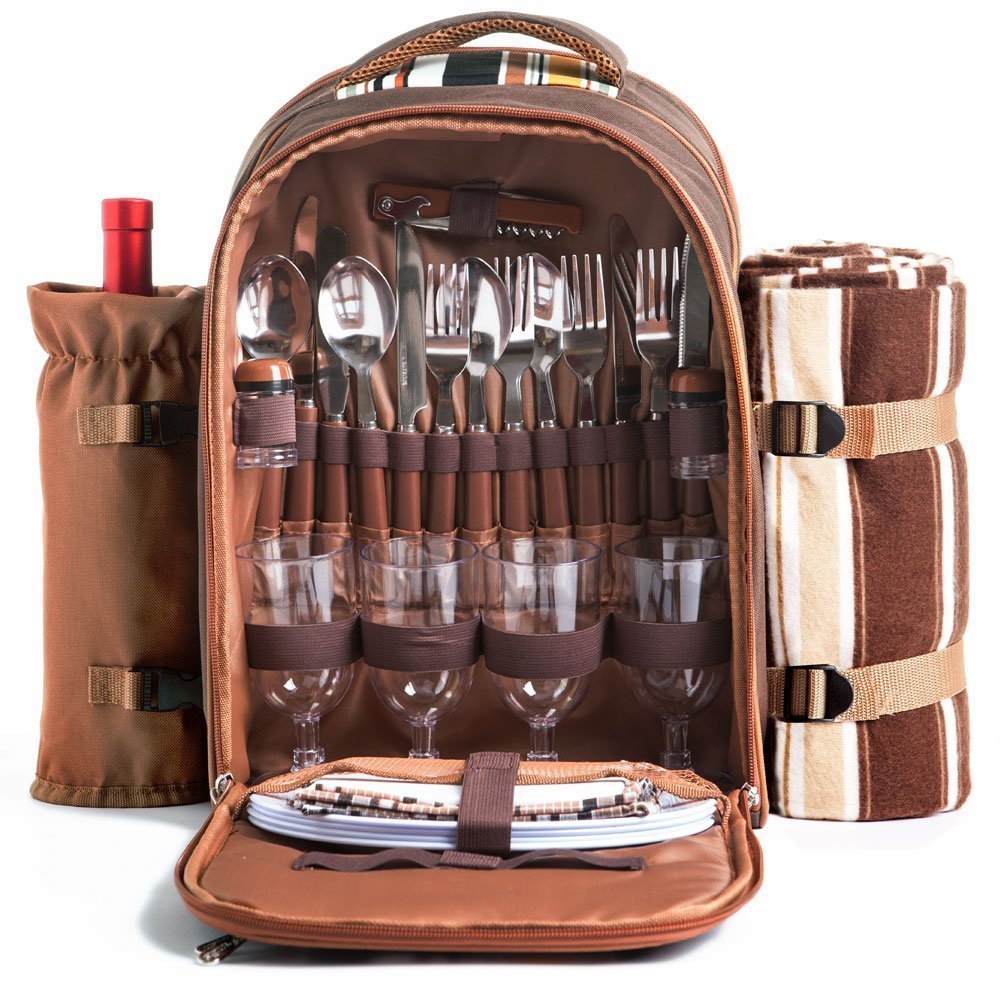 Picnics are fun. Know what isn't so much fun? Running around trying to gather everything you need for a fun-filled, care-free day at the park.
Truth is, preparing for a picnic is not picnic. But with this ready-to-go backpack, you'll never have to stress about it again. It includes all the cutlery you need to feed a party of four (including wine glasses!) as well as must-haves like salt and pepper shakers, a cutting board, a cheese knife and even a bottle opener for the glass of wine it holds.
Oh, it comes with a waterproof fleece blanket as well so that's…pretty much everything you need for a picnic.
LapDome Protective Laptop Case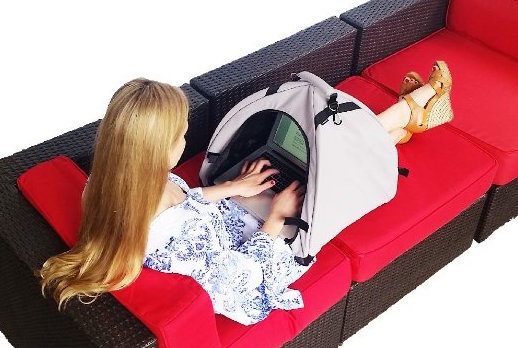 Know someone who's writing the next great America novel…from the beach? Help them do it in style with this super lightweight, collapsible laptop case that opens to shade and protect your laptop from the elements.
Also makes the most useful gift for workaholics!
GateKeeper Wireless Lock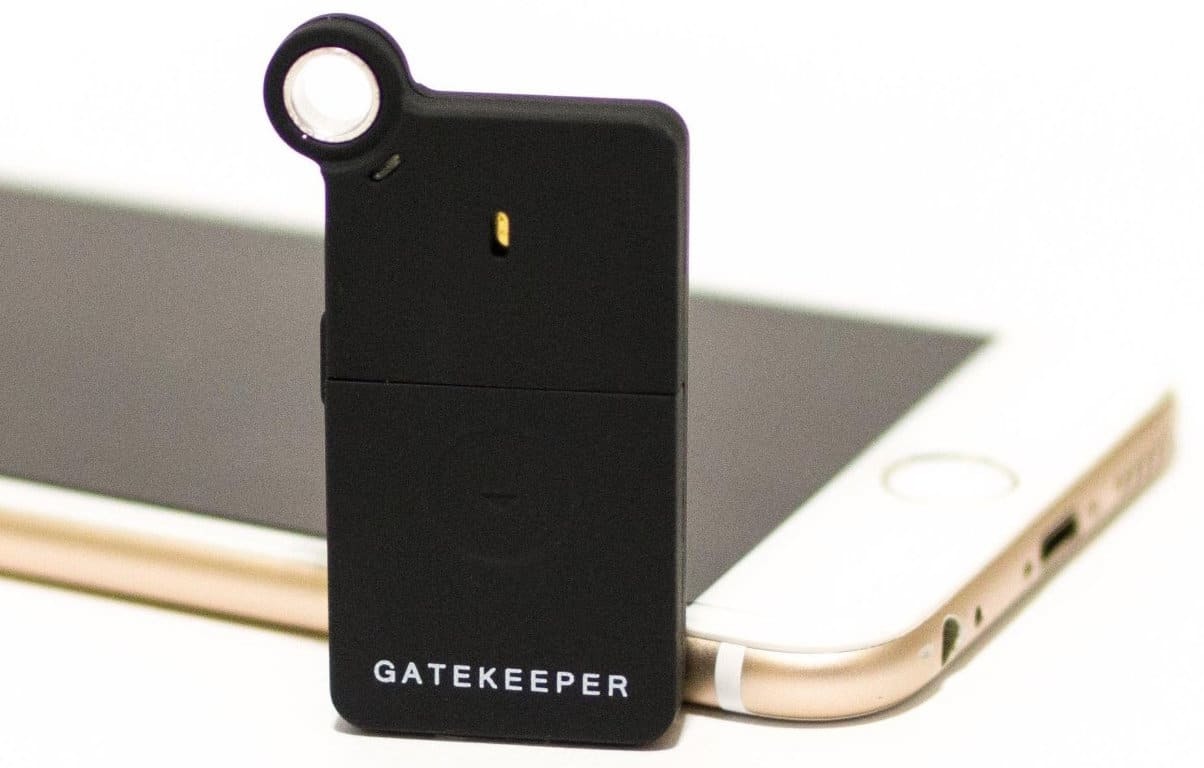 Having to type and re-type a bunch of passwords just sucks. So does having to worry about someone accessing private information on your gadgets when you're not around.
You'll never have to worry about any of that bullocks again with the GateKeeper. This nifty little gadget uses Bluetooth technology to secure your computer from unauthorized access each time you leave your desk.
It's able to sense each time you leave and automatically locks and unlocks as you return, eliminating tedious password management.
iBed Tablet Stand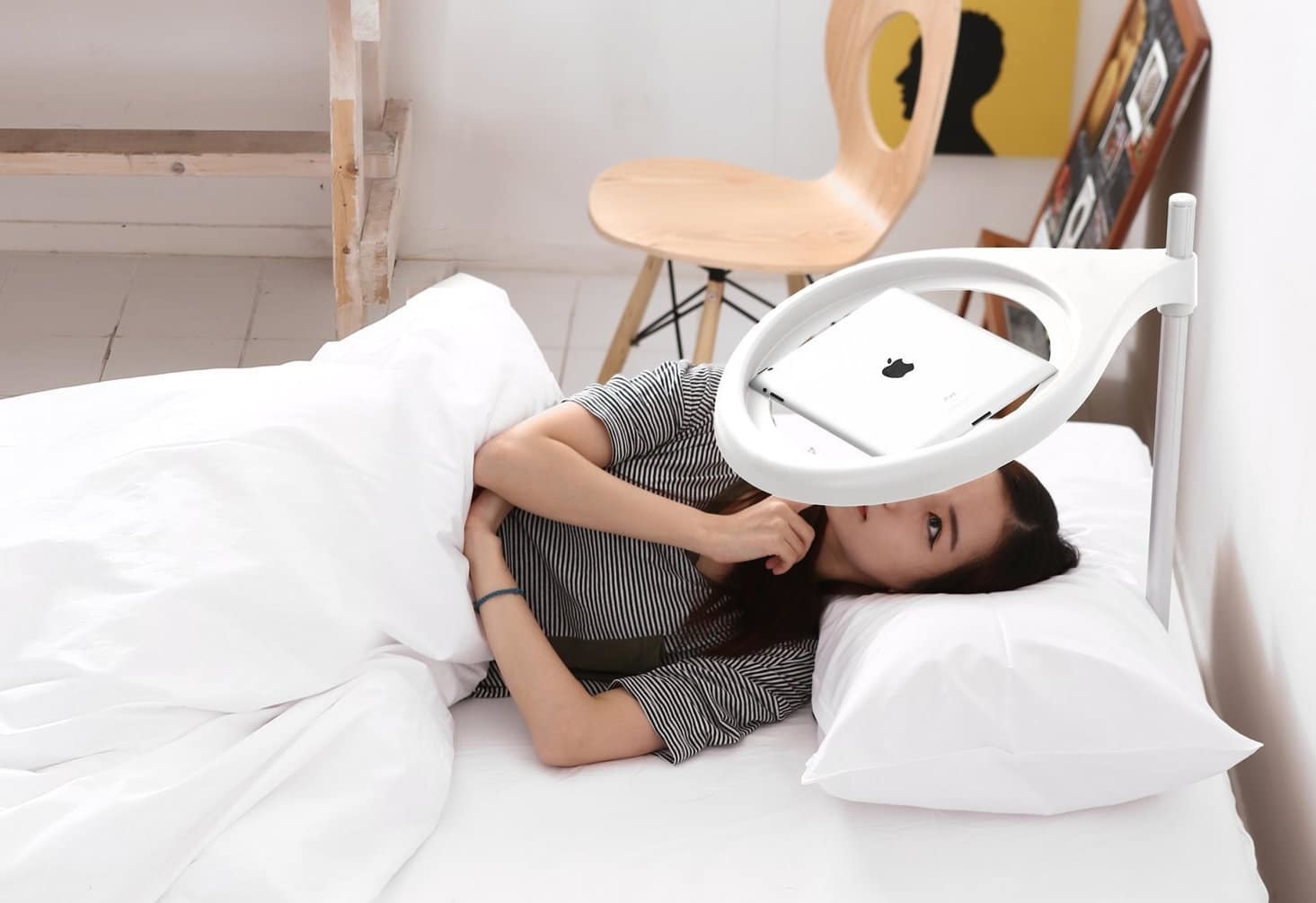 Who doesn't love perusing the Internet late into the night? The only thing is…it can be a real pain in the butt to have to hold your tablet up while you entertain yourself.
Introducing the iBed tablet stand – this awesome little contraption makes it super easy to read your Kindle, watch YouTube videos from your tablet or whatever else you want to do, all from the comfort of an adjustable stand that holds your device up for you!
Persian Rug Picnic Blanket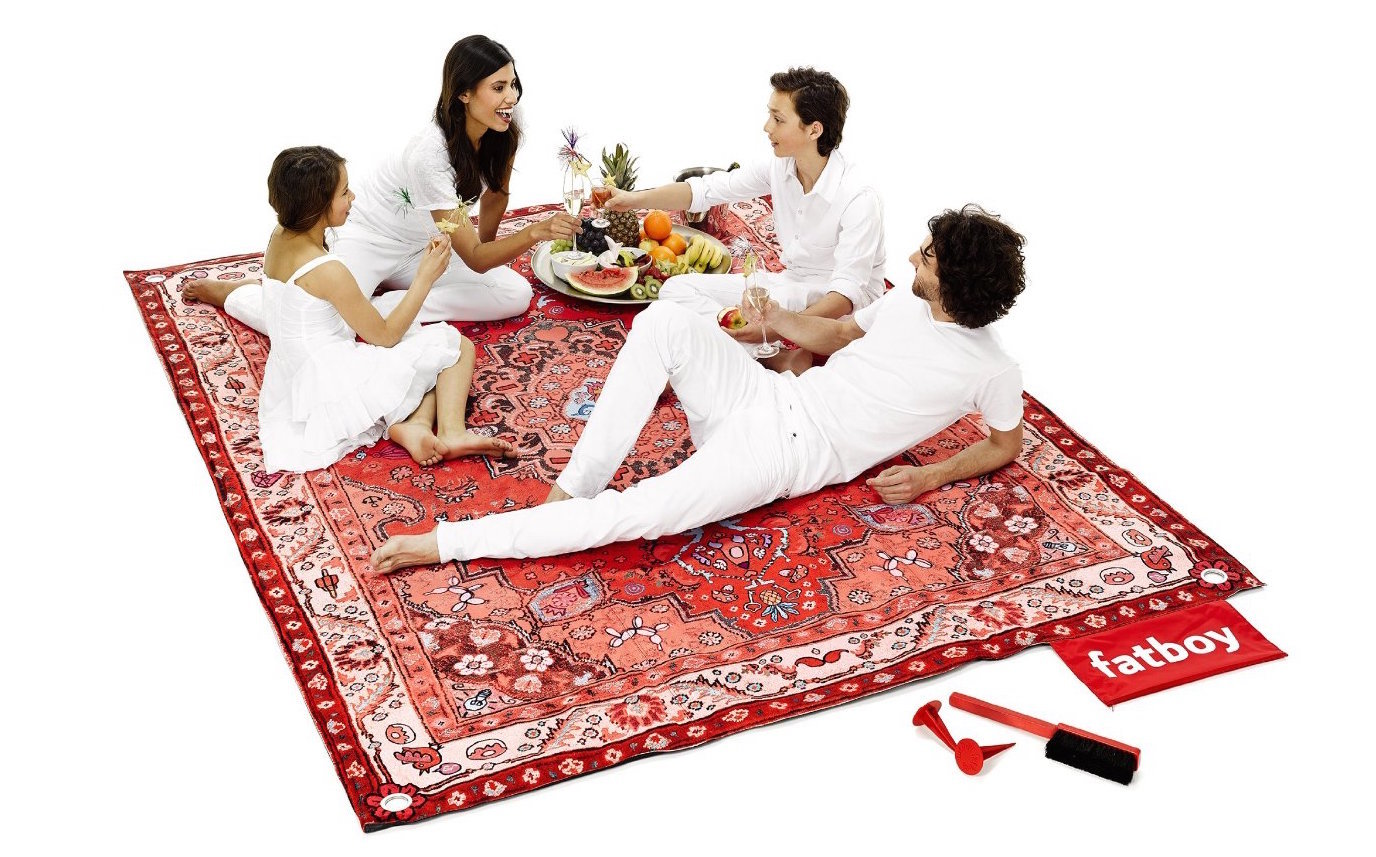 Why would you ever settle for a plain old flannel picnic blanket when you can lounge on a luxurious Persian rug?
Especially when this decadent "carpet" also comes with wonderful practicalities like a convenient pocket that has enough space for your valuables and a specially designed strap to transport this awesome blanket wherever you go. Extra perk? The material is weather resistant so you don't have to worry about dry cleaning bills.
F*ck Me Eau de Parfum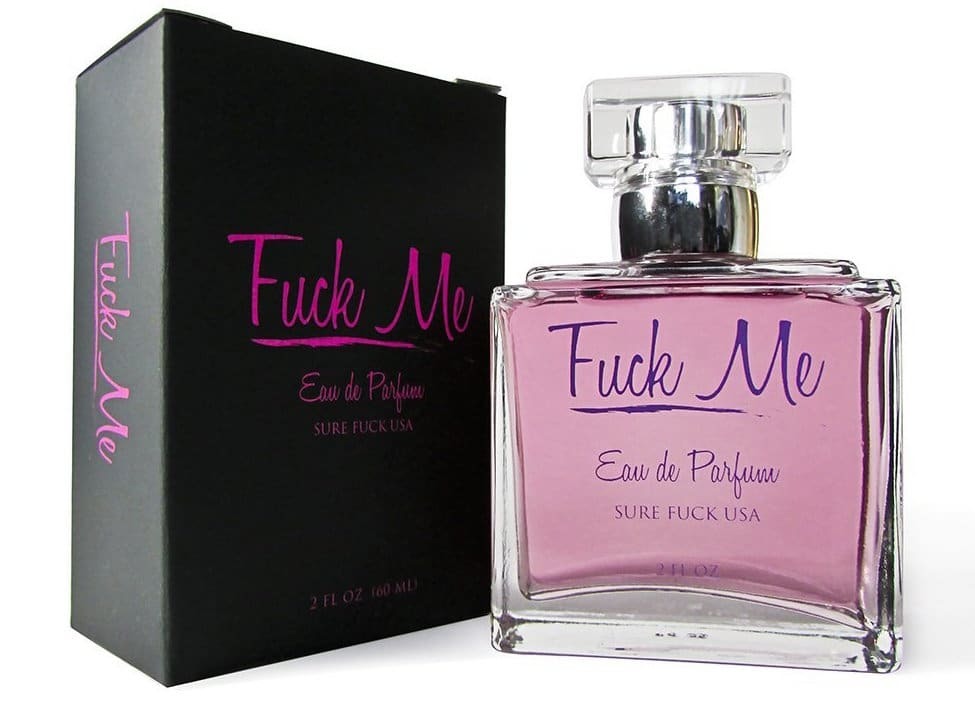 Know a woman with a sense of humor? She'll love this hilarious perfume. It makes a great gag gift that's actually useful since this complex "floral, oriental fruity" scent smells quite lovely and is designed to be irresistibly stimulating for men.
Pavlok Habit Breaker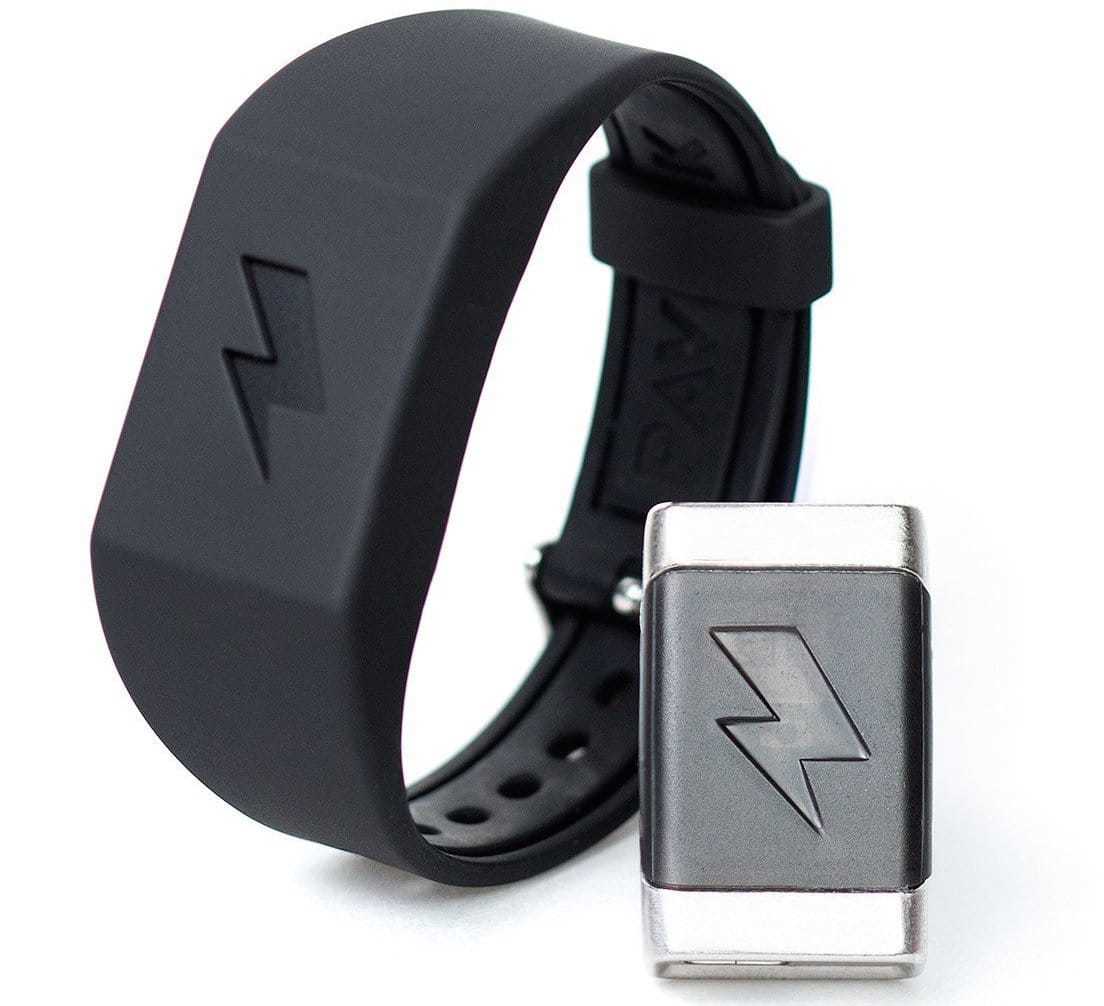 Wondering what this odd little gadget does? Well, it helps us with something most of us could use a hand with – breaking bad habits. Designed to change your behavior, the Pavlok straps to your wrist and combines proven behavioral training techniques, innovative "zaptic" hardware, and tracking software to help you kick habits like smoking, nail biting, eating sugar, being unproductive, hitting the snooze button, and more.
Perfect for the masochist person who wants to improve their ways.
StrongBoard Balance Board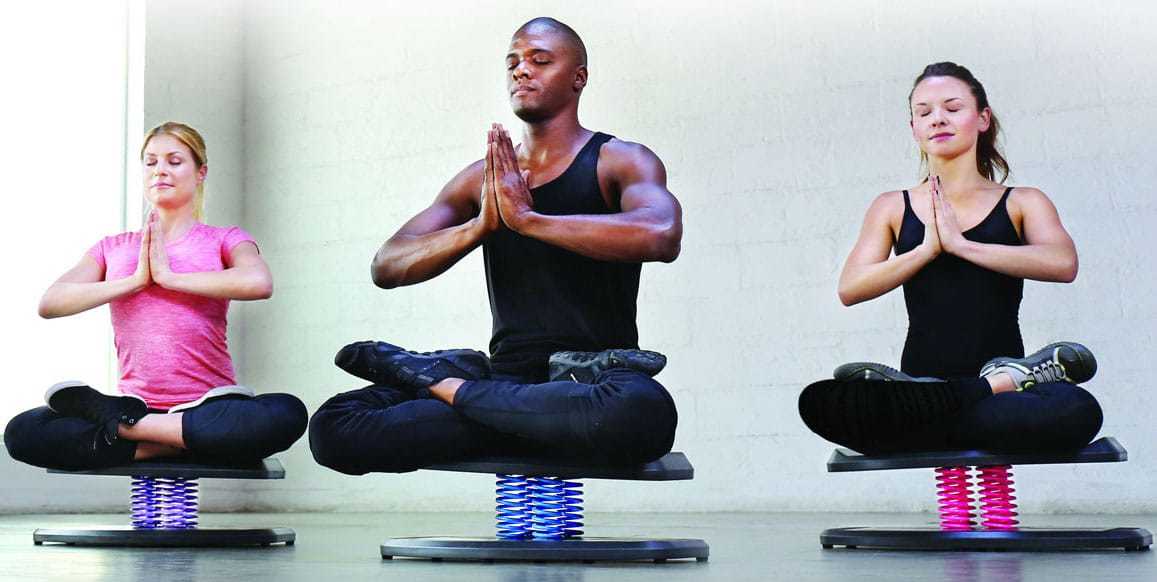 This portable – and wonderfully fun – balance board makes it a blast to get a full body and core workout while improving balance and posture! Hands down, one of the coolest fitness gifts you can get your hands on.
The Ultimate Shower System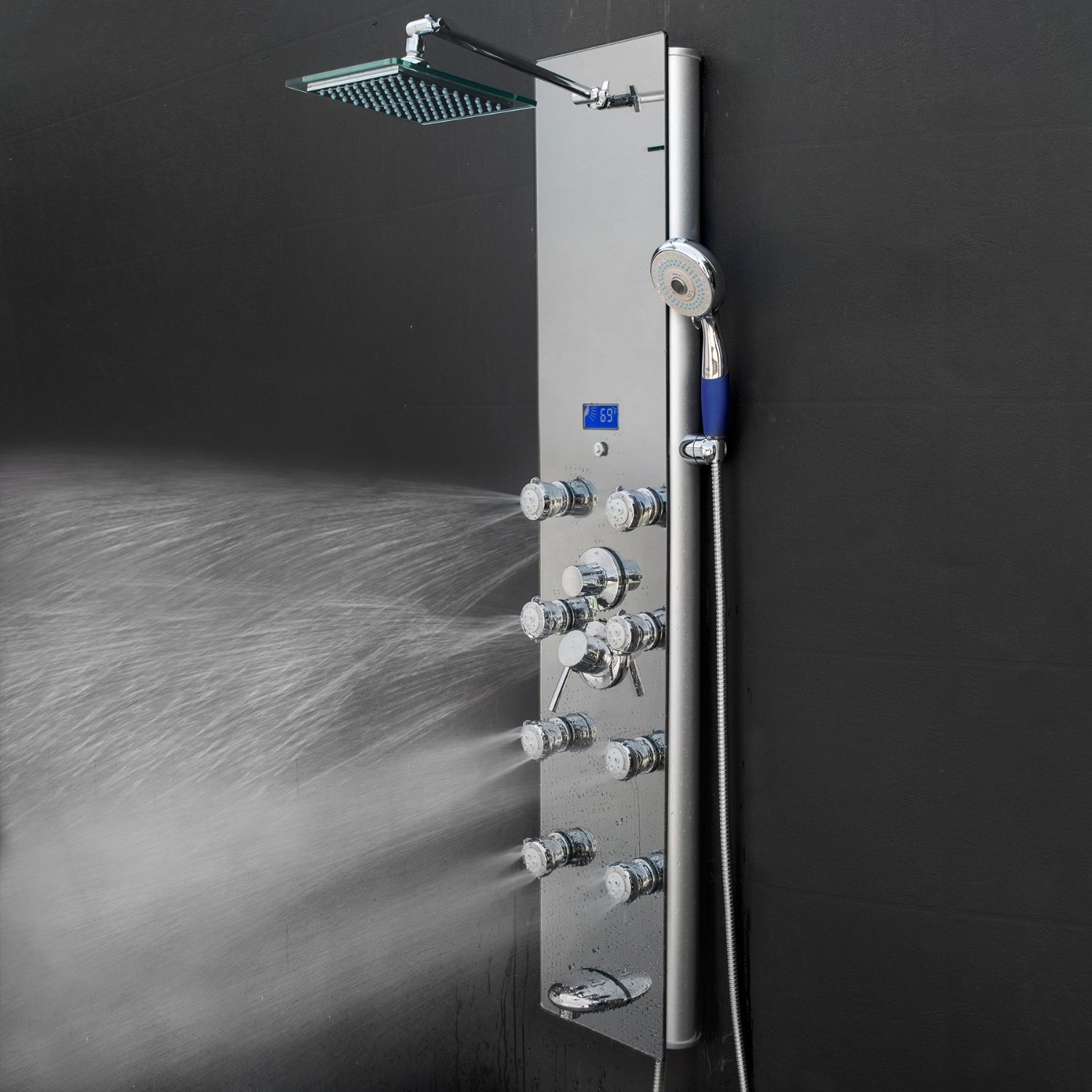 You know what would make the world a better place? If everybody had one of these bad boys in their homes. This amazing shower panel system comes with a rain shower head, a handheld shower head, tub spout and 8 adjustable jet nozzles for an amazing shower massage.
The entire panel is made of tempered glass that serves as a stylish mirror and has an LED temperature indicator allowing you to control the heat (or cold) with perfect precision. You're guaranteed an awesome experience every time you set foot in the shower!
Sharkbanz Shark Repeller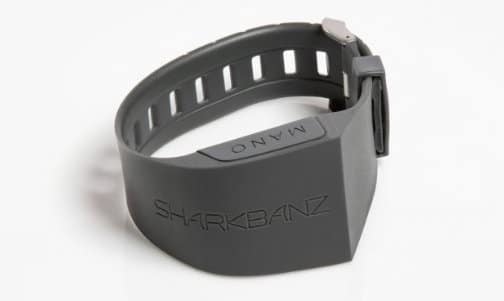 Know a diver/surfer/beach junkie? Well, give them the gift of not getting eaten by sharks. This cool little gadget makes a comfortable arm band that serves an all-important purpose: keeping sharks away.
Hoorah to that.
SkySaver Building Escape Backpack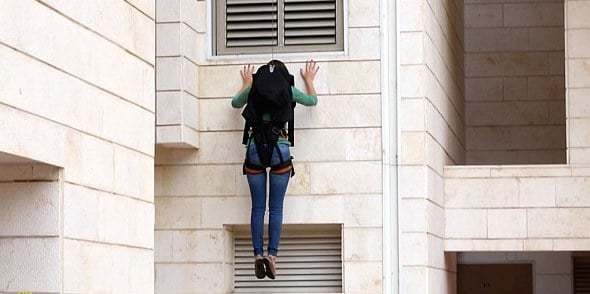 What does every person living or working in a high rise need? A SkySaver, of course. These nifty, life-saving devices attach securely to your body to safely help you escape from heights of up to 260 feet!
Digital Eye Massager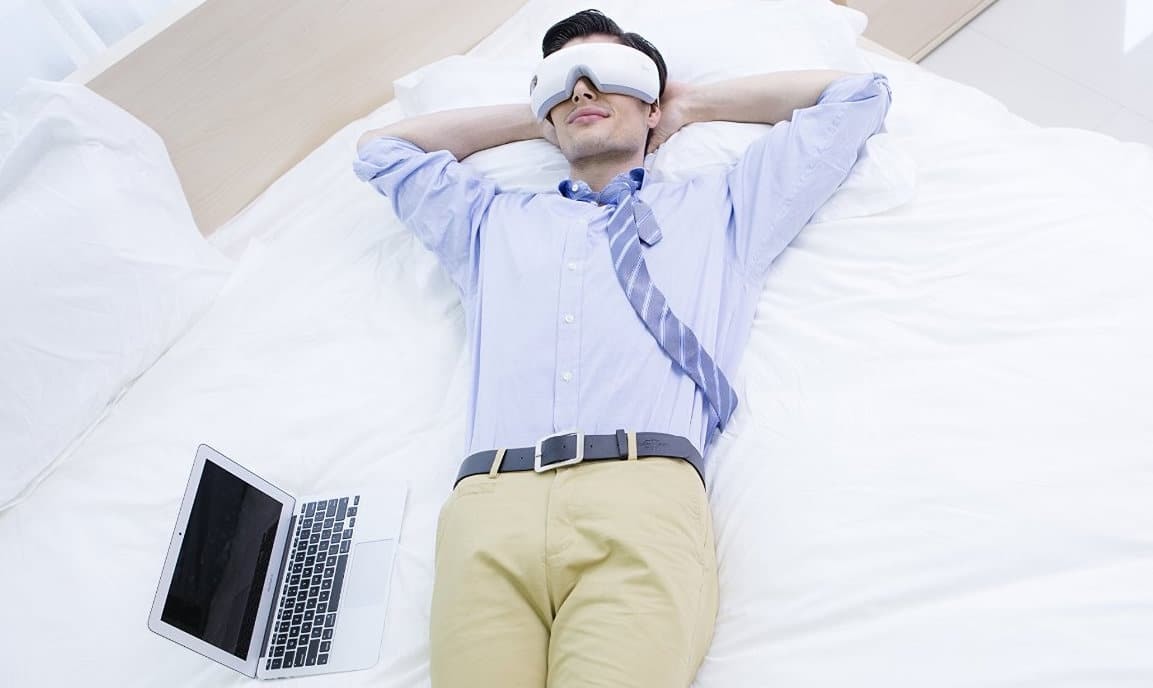 Relieve eye strain, dryness, sinus pressure and headaches whenever, wherever you need to with this delightful digital eye massager.
It uses a combination of intelligent air pressure, vibration, point massage and hot compress massaging technology to improve blood circulation that reduces puffiness and dark circles and instantly relax your eyes.
Natural Wood Cat Back Scratcher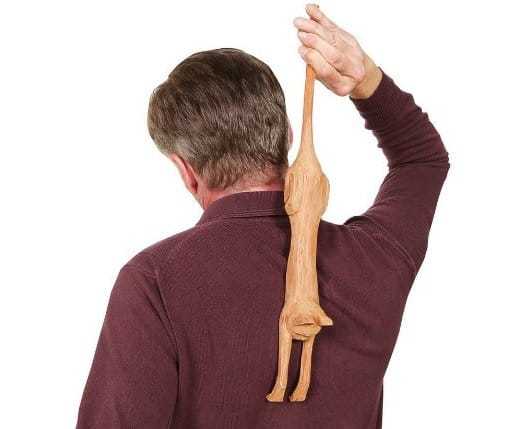 Who's experienced that annoying itch that's just out of reach? Everyone. Now you can help someone scratch that itch in style, with this wooden cat back scratcher.
Planter LED Lamp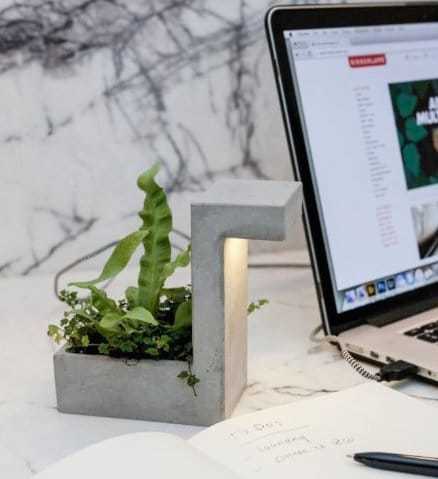 You know what every desk needs? Some green stuff…and a lamp. This LED lamp planter conveniently provides both in a sleek, stylish design. Perfection.
Coravin Model Eight Wine System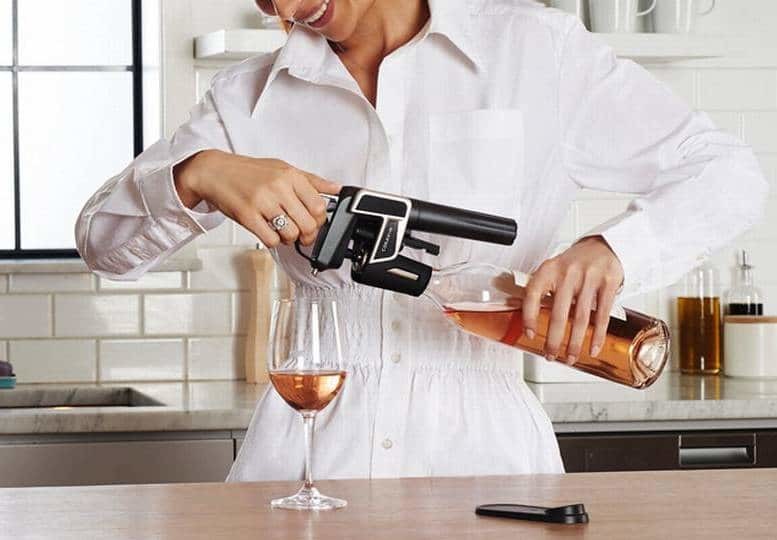 The Coravin Wine System allows you to enjoy wine without pulling the cork, which means you get to enjoy wine by the glass without compromising the rest of the bottle. An absolute must have for any wine lover!
Human Face Ball Stress Balls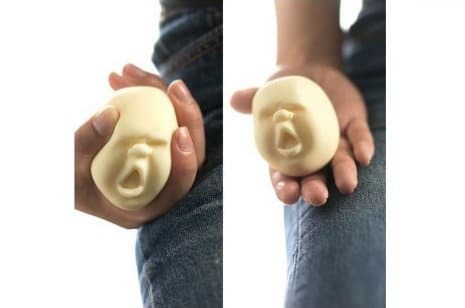 What'd you do when you're stressed beyond belief? Do you punch a pillow? A wall? The person next to you? Here's an easier, less costly and less harmful way to take your frustration out: squeeze the human face and pretend it's your boss, you co-worker or that jerk that cut you off in traffic.
Wake Up Light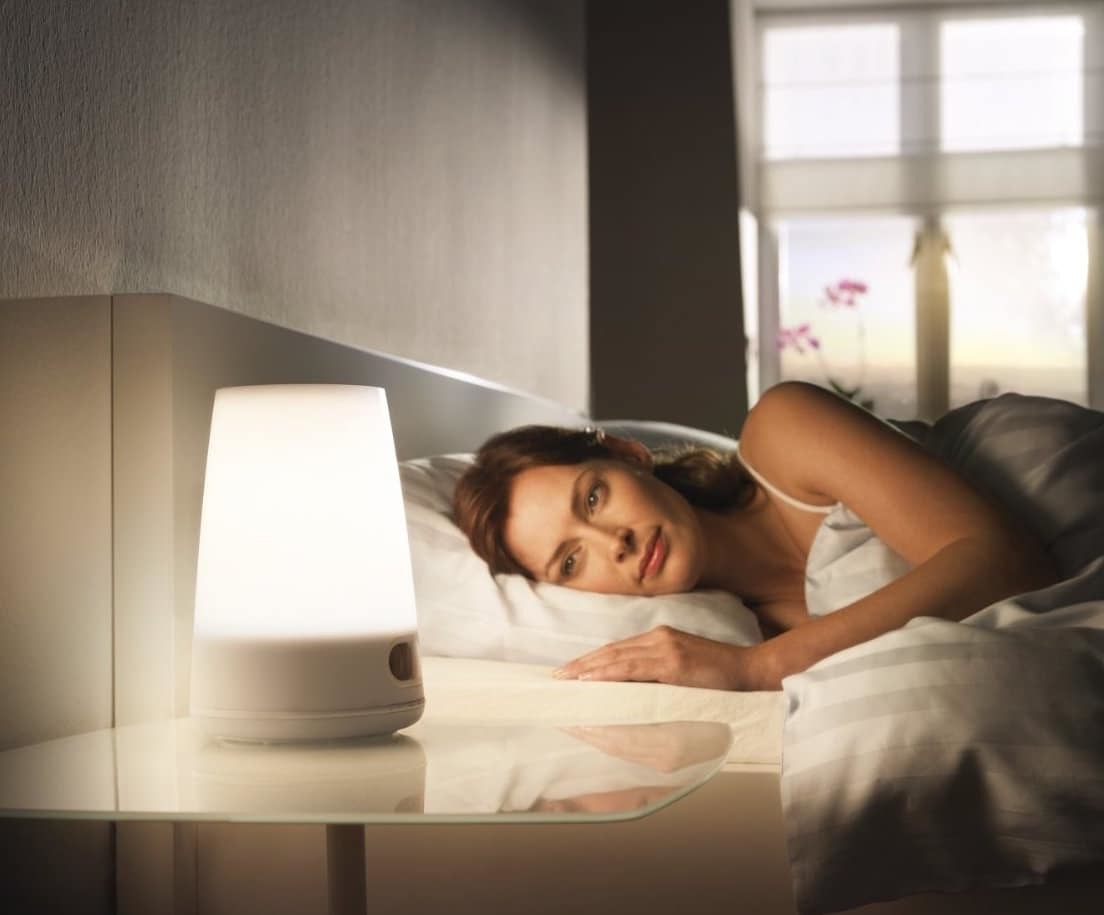 One of the most useful, feel good gifts you can give anyone, this gentle wake up light wakes you up in a natural way with a light that increases gradually.
Guaranteed to make waking up an actual joy.
Pug in a Mug Silicone Tea Infuser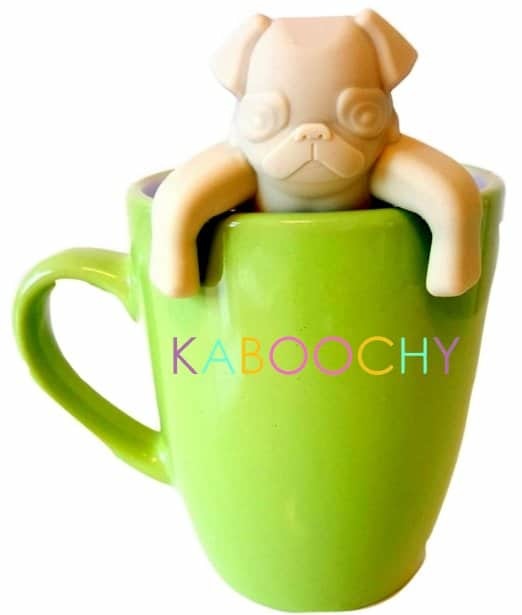 Every tea drinker absolutely needs one of these. Why? 'Cause it's a pug. In a mug. And it holds tea. What more could you want in life?
GateKeeper Wireless Lock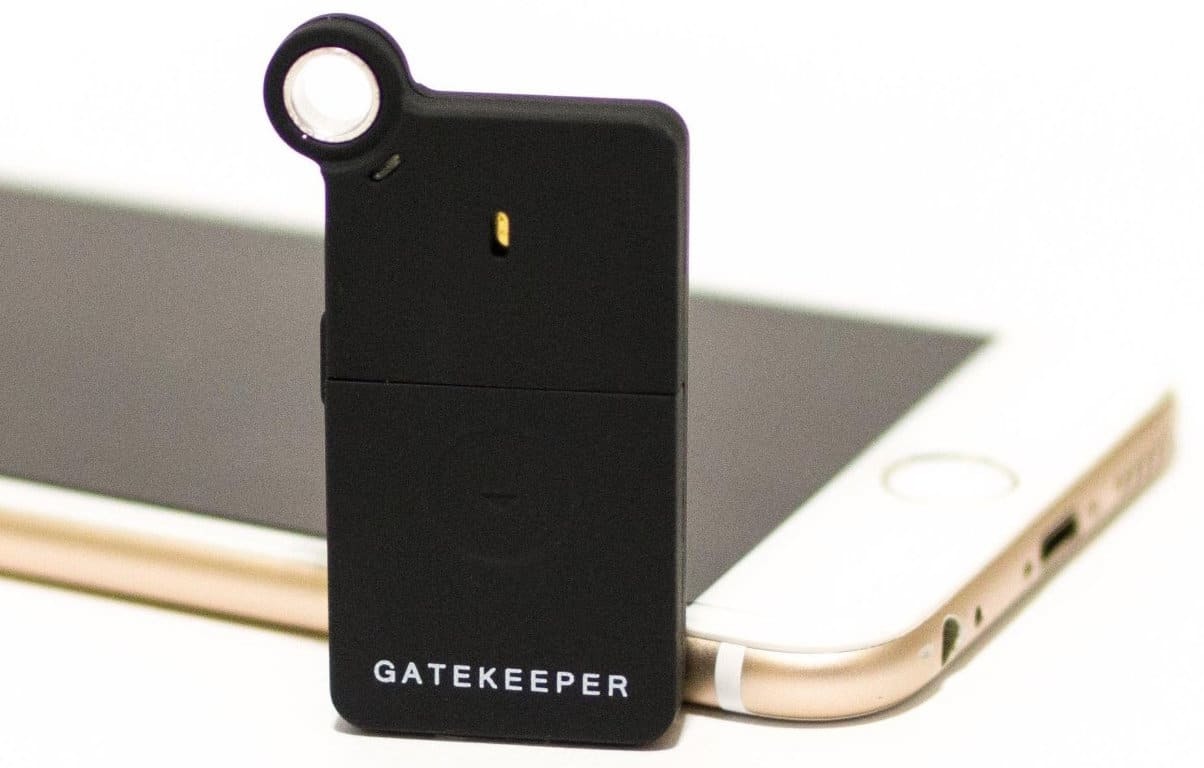 Having to type and re-type a bunch of passwords just sucks. So does having to worry about someone accessing private information on your gadgets when you're not around.
You'll never have to worry about any of that bullocks again with the GateKeeper. This nifty little gadget uses Bluetooth technology to secure your computer from unauthorized access each time you leave your desk.
It's able to sense each time you leave and automatically locks and unlocks as you return, eliminating tedious password management.
BulletProof Sleep Induction Mat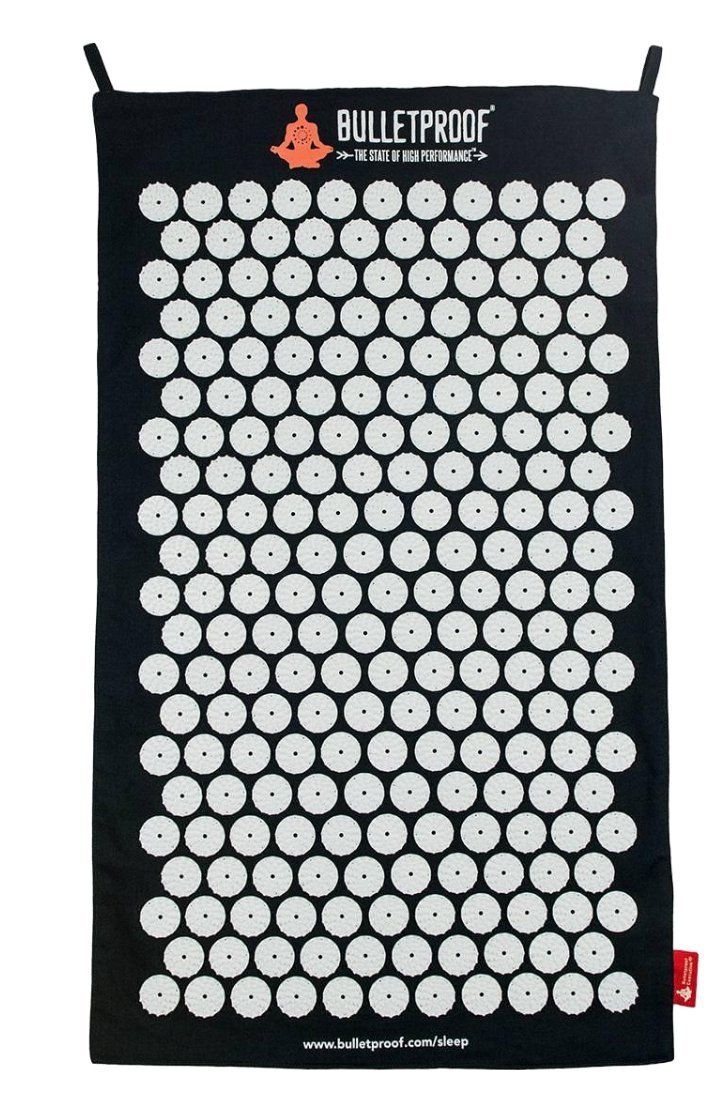 What the hell is a sleep induction mat, you ask? It's actually a pretty nifty device that stimulates acupressure points along your back to ease you into a deep relaxation. It'll help you fall asleep faster, feel more refreshed, and improve overall energy levels. Oh, and it's about the size of a pillowcase so can be rolled up for storage or travel.
Click & Grow Indoor Herb Garden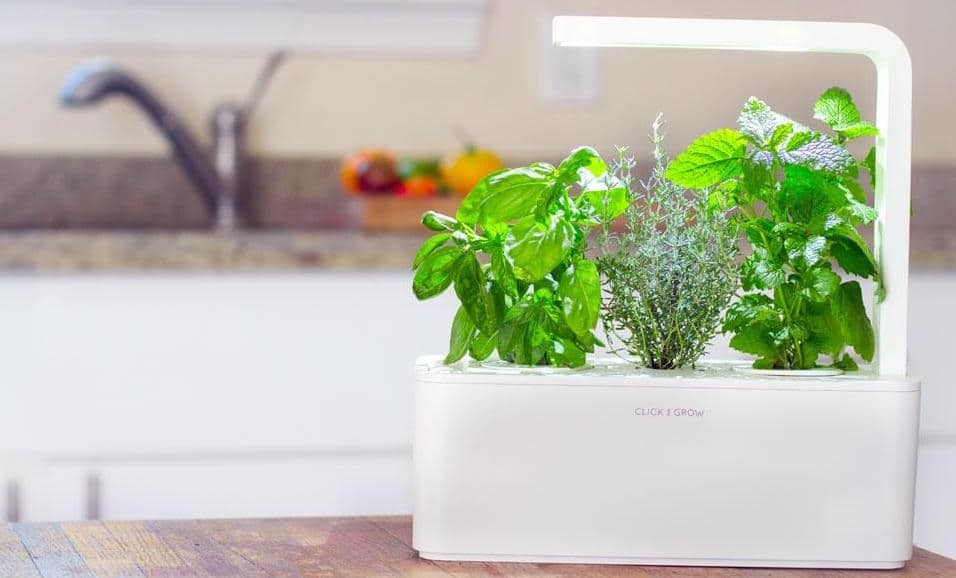 Never be out of fresh herbs ever again with this Click & Grow Herb Garden – no green thumb required. It comes with an LED grow light and everything you need to grow your own fresh herbs all year round!
Ambi Remote-Controlled Climate Control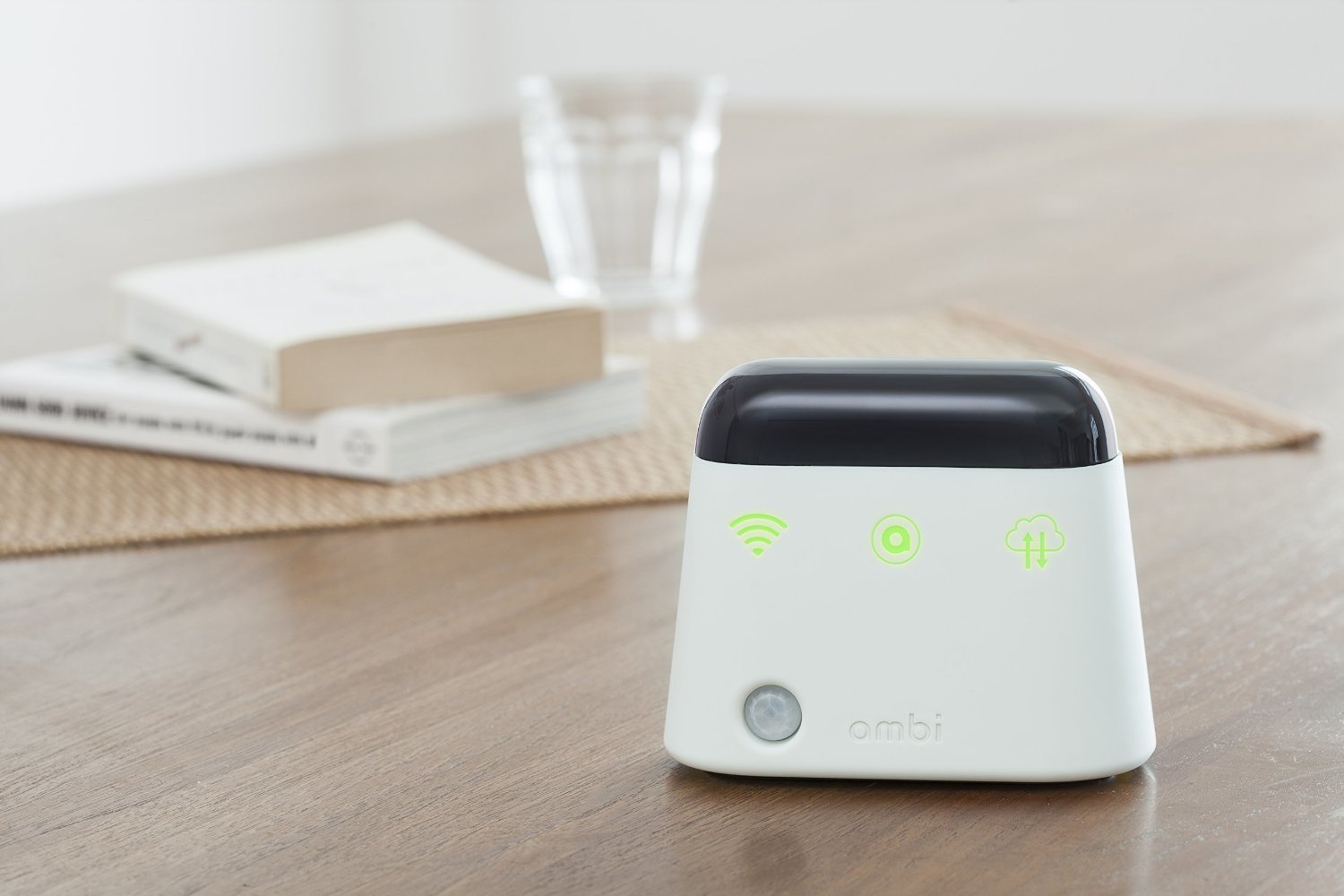 Really love these people? Get them an Ambi. It's one of the most useful things they'll ever own. It hooks up to your AC so you can control it from wherever you are. Forgot to turn it off when you rushed out of the house in a hurry? You can switch it off using the mobile app.
House been left alone in hot, humid weather all day? Get it nice and chilled before you get home. Get cold during the middle of the night? Adjust it in advance so you sleep comfortably 'til the morning.
Seriously, this device is just the best.
Milk Frother Wand with Stand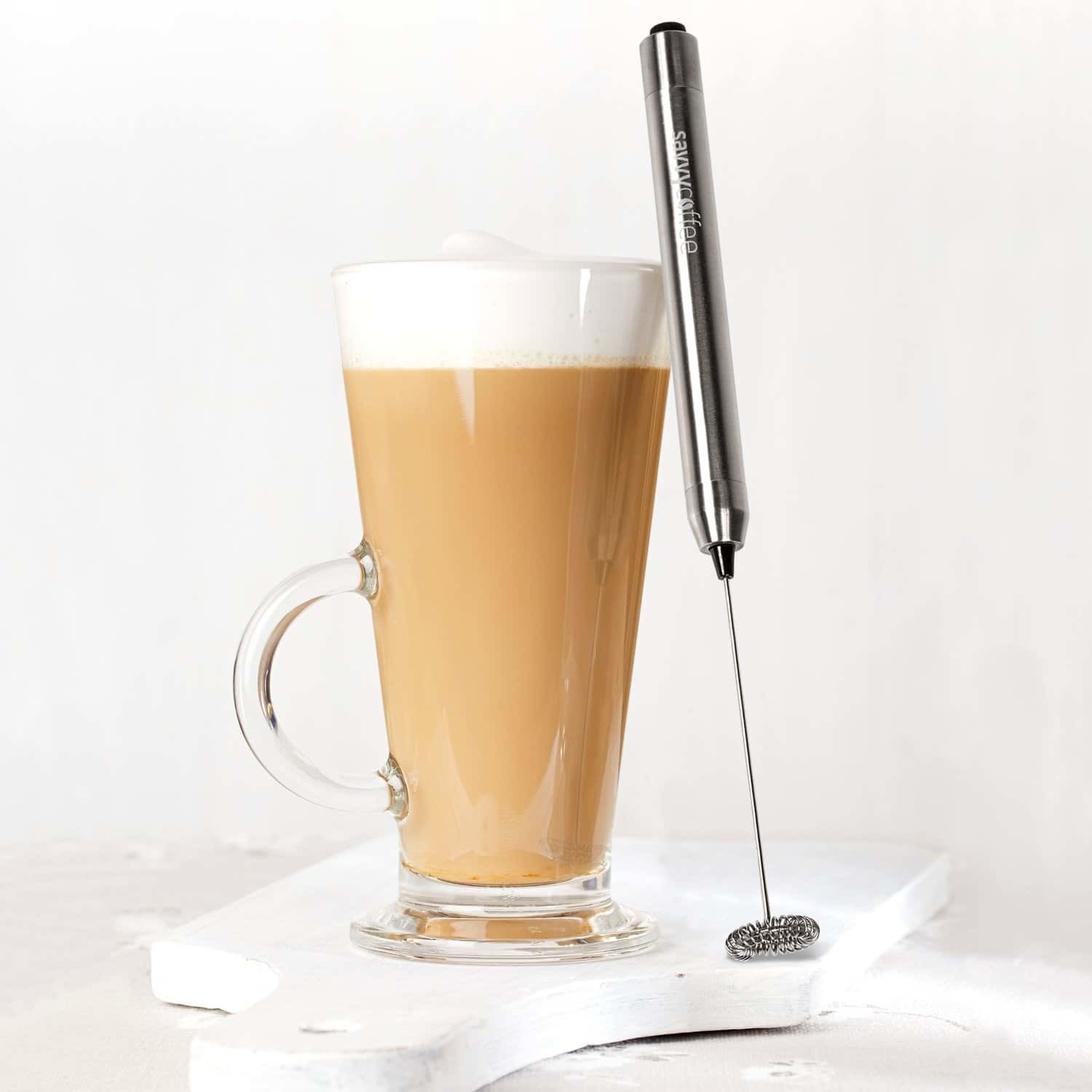 Make every single cup of home-brewed coffee as deliciously frothy as you'd expect at the poshest cafe. This awesomely little handheld frother whips up luxuriously lovely foam in under 20 seconds!
Beautifully crafted in stainless steel and it comes with its own stand.
Laundry Punching Bag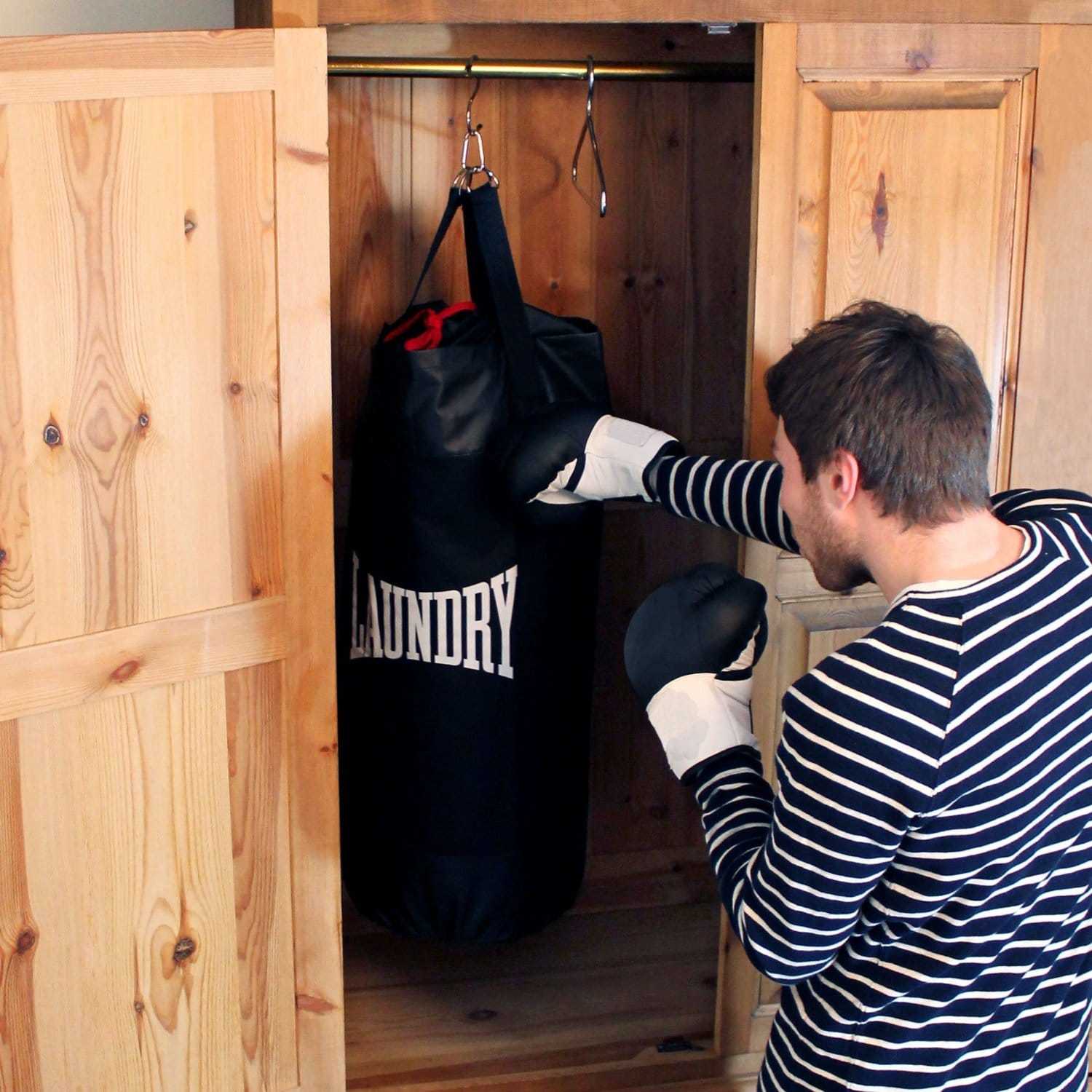 It costs you money. It smells bad. It takes valuable time out of your day. Yea, we're talking about laundry and exactly why it needs a beatdown.
This two-in-one laundry bag and punching bag allows you to keep all your laundry in one place while giving you an opportunity to vent all your various frustrations.
FlashForge 3D Printers

3D printing is the future. FlashForge is a great beginner's printer that allows for easy handling Connected through a USB cable this printer is budget friendly and provides an excellent introduction to 3D printing. One roll of colored filament included.
Clocky Run Away Alarm Clock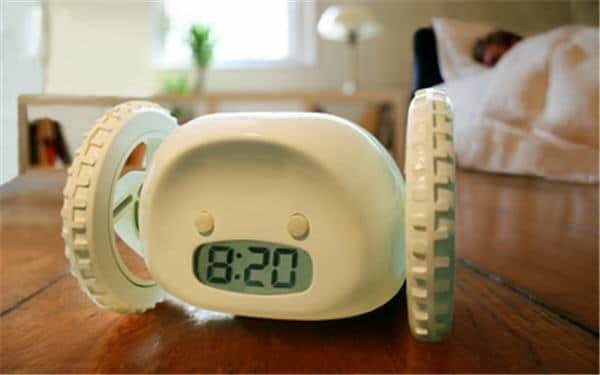 Never be late for work again with this annoyingly effective runaway alarm clock.
Tile Phone and Key Finder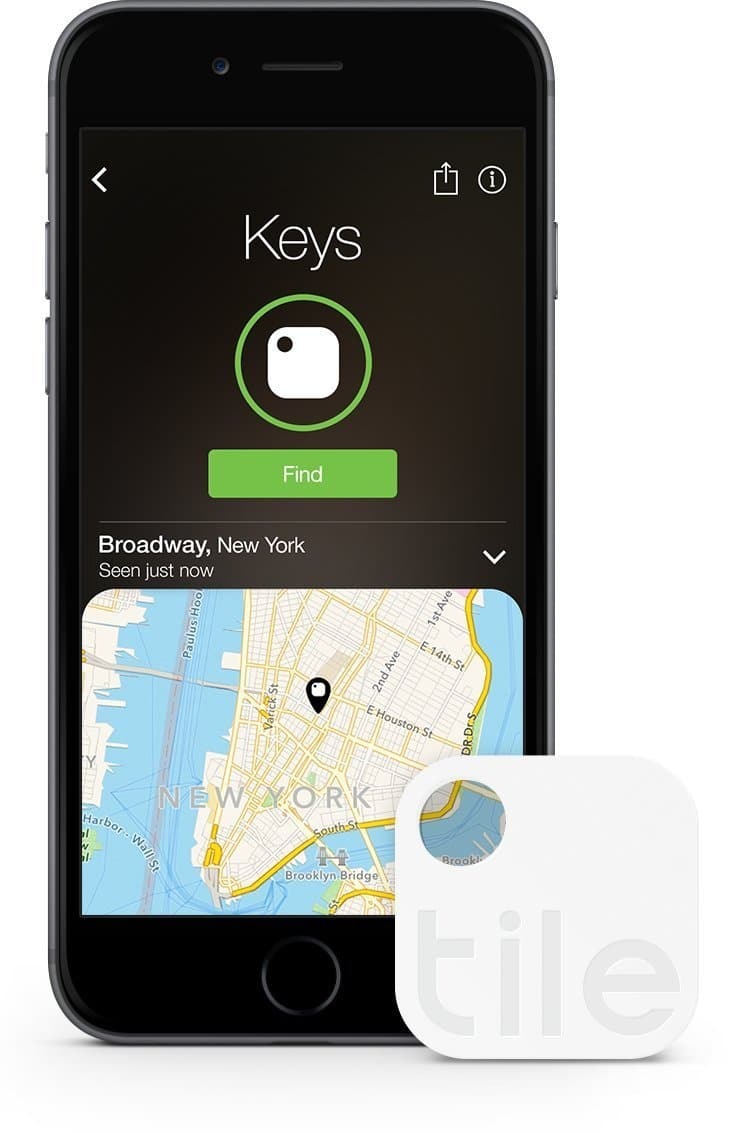 The best gifts are the ones that are actually useful, like this little device that'll help them locate their keys, their phone and anything else they regularly misplace.
Nourish Digital Food Scale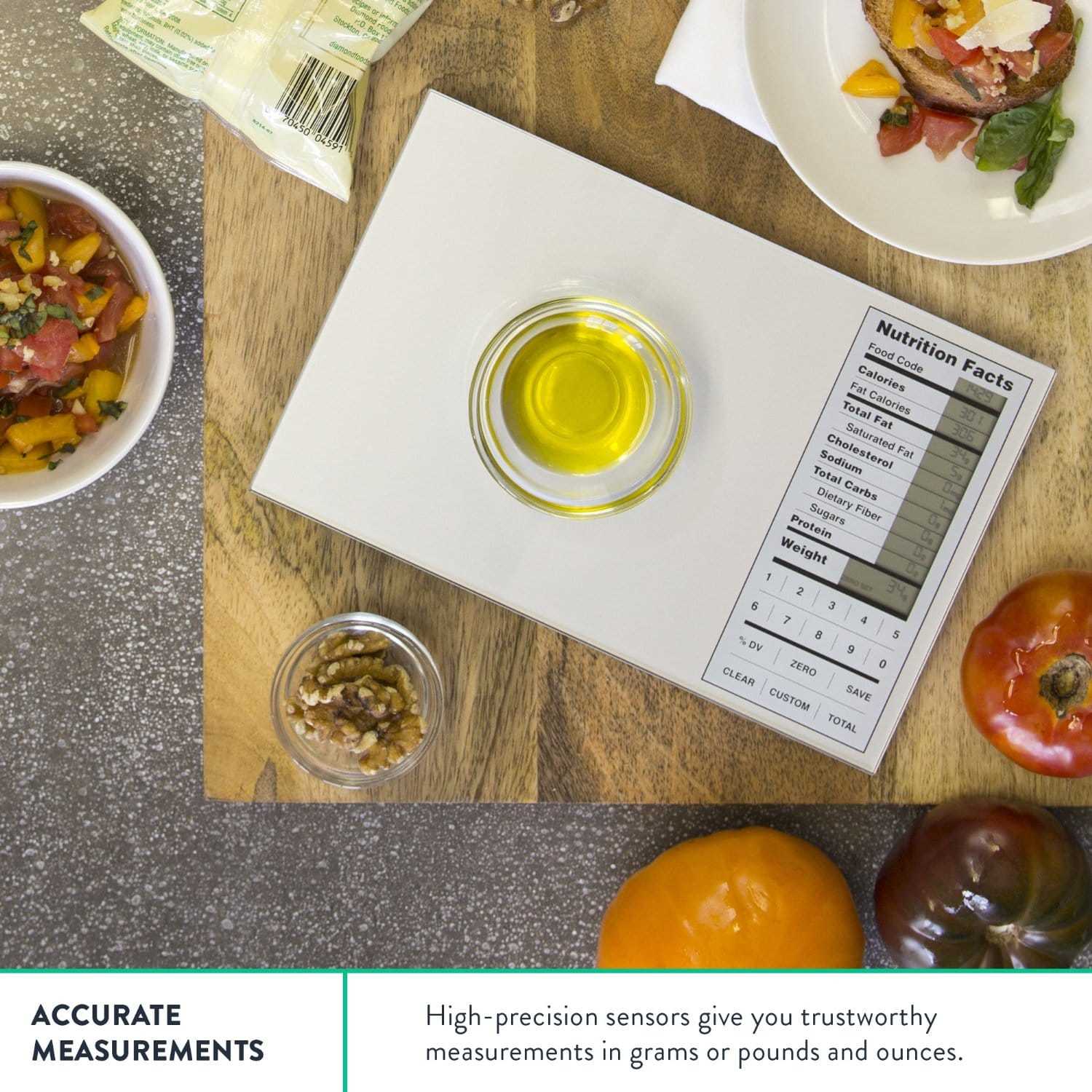 This freakin' awesome food scale gives you detailed nutritional info for 2,000 common foods, making it darn easy for the you to track everything you put in your body.
Comfort U Total Body Support Pillow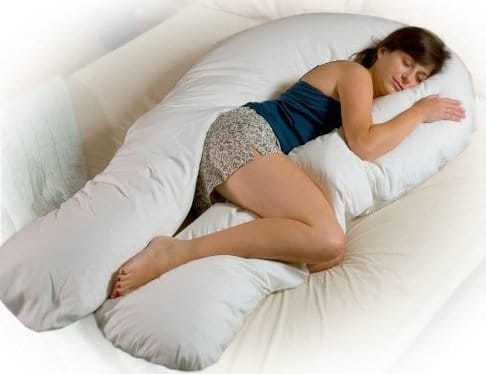 Get ready to meet the best pillow ever created. Seriously, once you try sleeping with this marvel of a pillow, you'll ditch all the others. The Comfort-U is generously oversized to cradle your body and help eliminate tossing and turning. It also keeps your neck, shoulders, back and hips aligned all night long.
Overall, the perfect pillow.
Hand Crafted Wood Bluetooth Speaker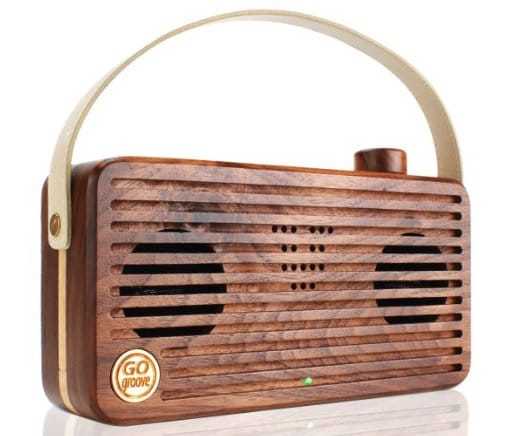 Blast your tunes in style with this retro wooden bluetooth speaker. Especially love how it comes with a handle for convenient transport.
Fire Scented Candle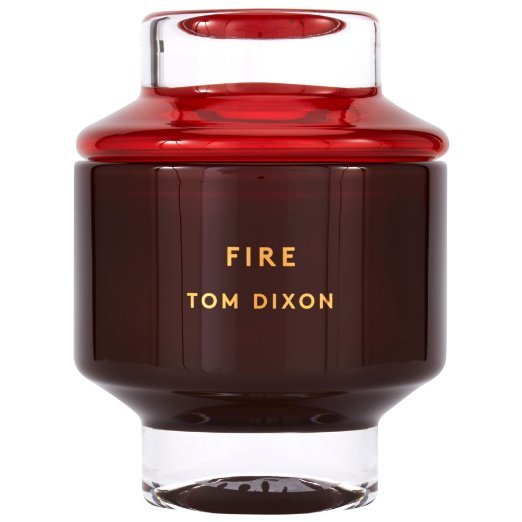 Still lighting plain ole' vanilla? Spice it up with this fire scented candle. Perfect for those without their own fireplace!
Go Cubes Chewable Coffee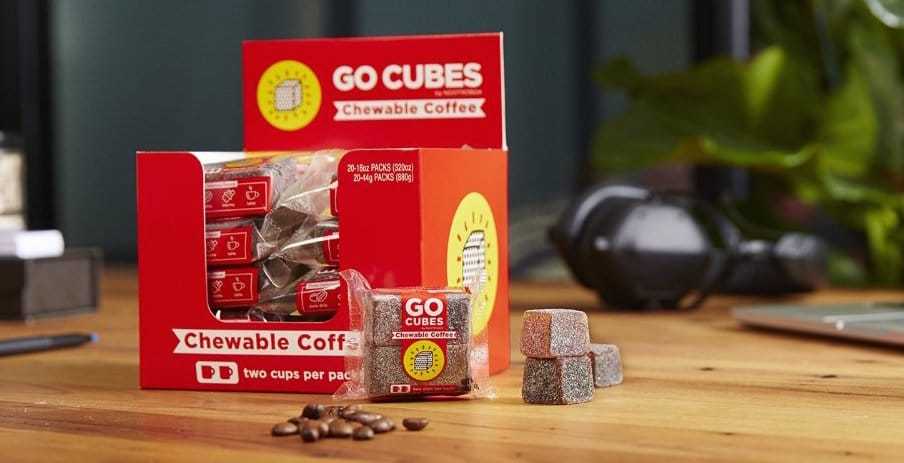 Chewable coffee sounds like a dream. Each gummy is worth half a cup of coffee. There are different flavors allowing for a taste experience. Buy this pack of pack of 20 and your coffee lover will have enough caffeine for a long time.
Umbra FishHotel Aquarium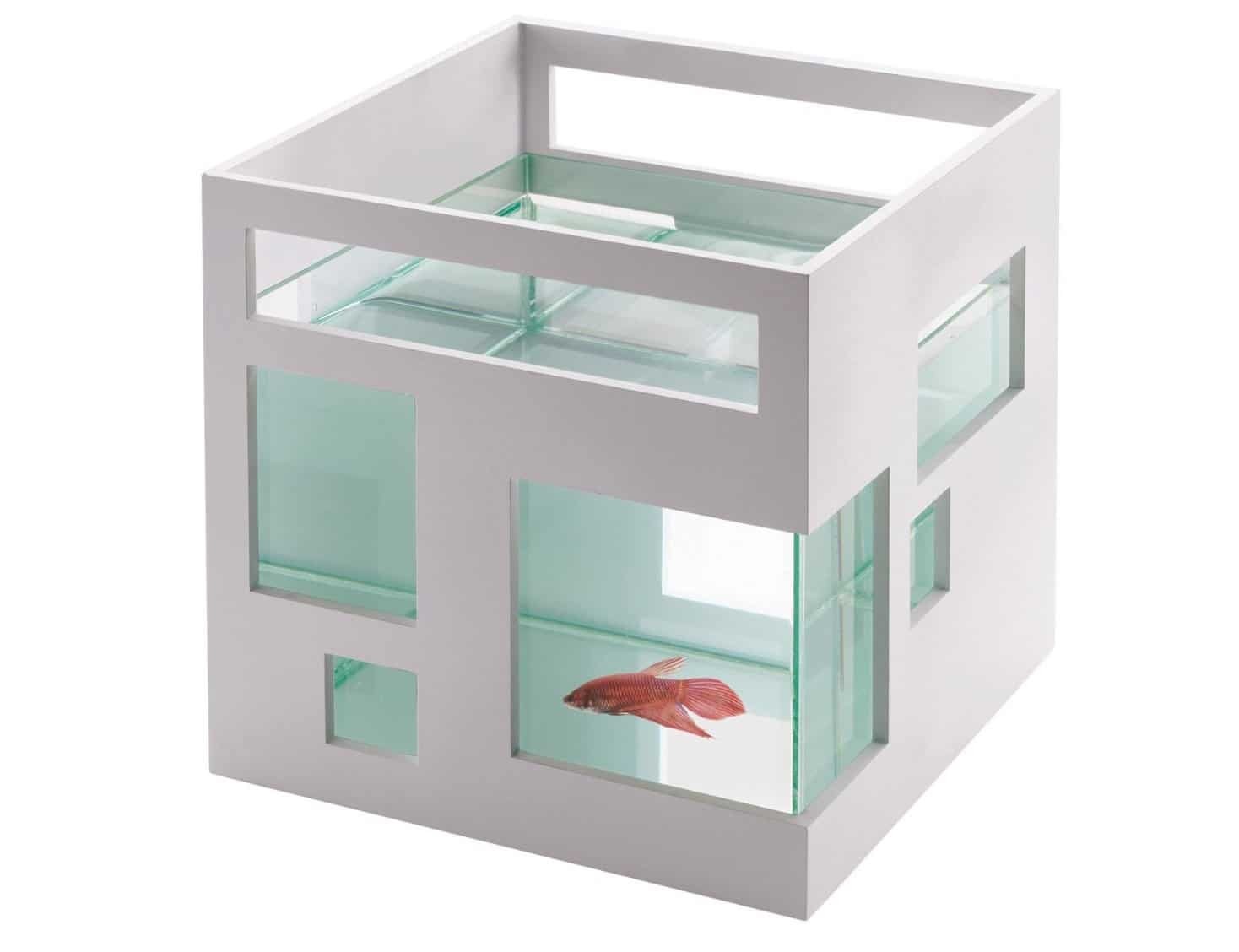 Keep fish in a unique and stylish tank. These 7.5 x 7.5 x 8 inches' tanks are stackable allowing for unique arrangements. Each tank can hold one beta fish.
The "Sure, I'll Try it" UnBasket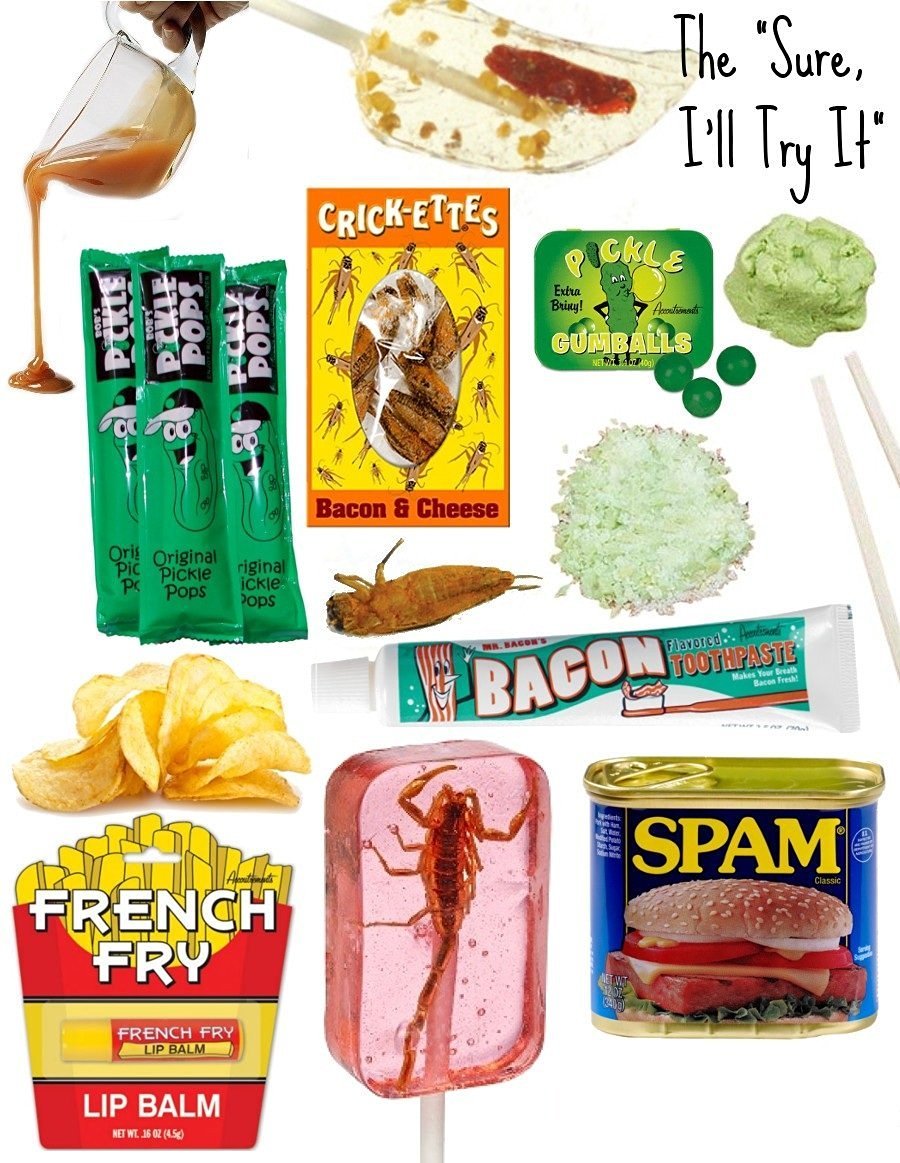 Only for the brave, this box tests any pallet. Comes with a changing assortment of sweets. Guaranteed to lead to laughs and a lot of "I dare you to try…" moments.
Ben and Jerry's Euphori-Lock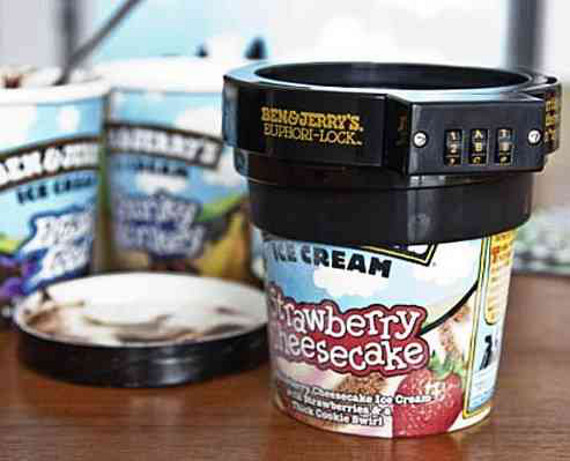 Help protect their stash from ice cream thieves. Complete with taunting note: "I'm terribly sorry, but there is no "u" in "my pint."
Chrome 2 Slice Toaster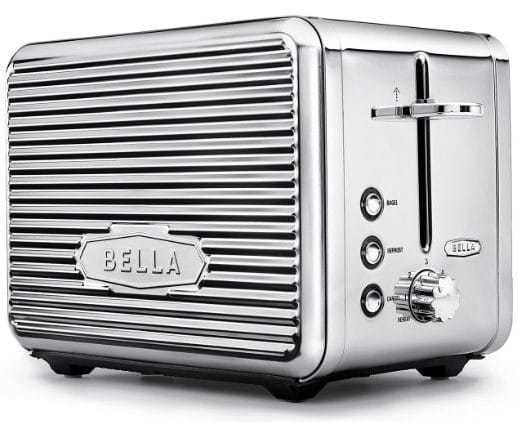 Feel like a boss every morning with this polished chrome toaster.
Giant Gummy Bear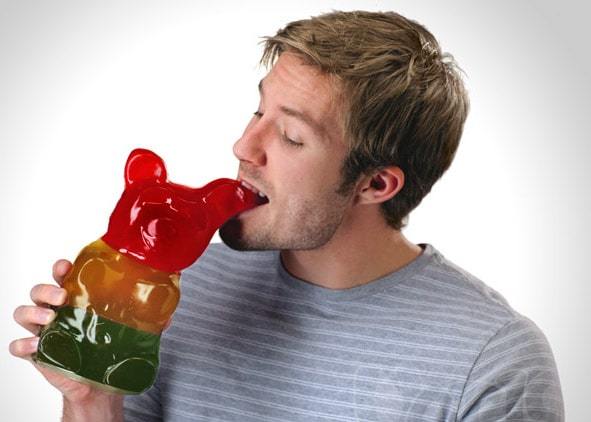 A bag of gummy bears? Meh. A gigantic, 5-pound gummy bear? Awesome. Weighing in at a whopping 5 pounds, you can bet this gummy bear will last for a good long time…which never happens with gummy bears in a bag, does it?
Titanium Bone Conduction Headphones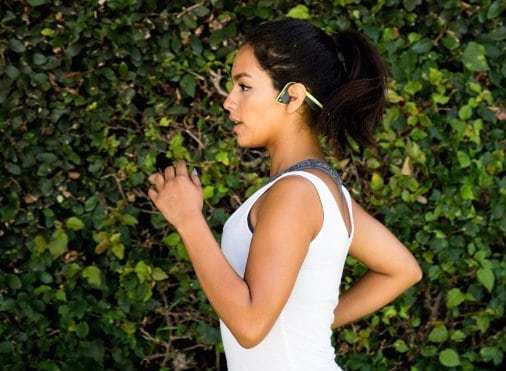 You know what's awesome? Walking and running around with your own music playing in the background. You know what's not so awesome? Getting run over because you didn't hear that car coming.
Enter bone conduction headphones. These marvels of technology create mini vibrations to send music and sound through the cheekbones and directly to the inner ears. This means you get all the pleasure of listening to your favorite soundtracks without compromising awareness of your surroundings.
Extra perks? These headphones are wireless and perfect to use during workouts.
Kovot Personal Fondue Mugs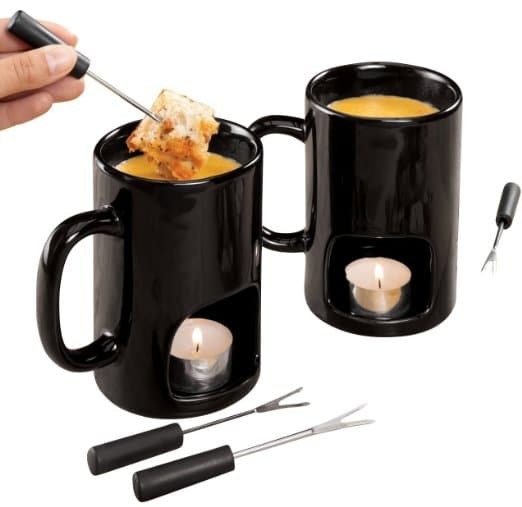 Sometimes, you just want some fondue without having to find the nearest restaurant or fire up a full fondue pot. Well, all you need to get your fondue on with these personal fondue mugs is some cheese and a little tealight.
Zmart Women's Cotton Food Socks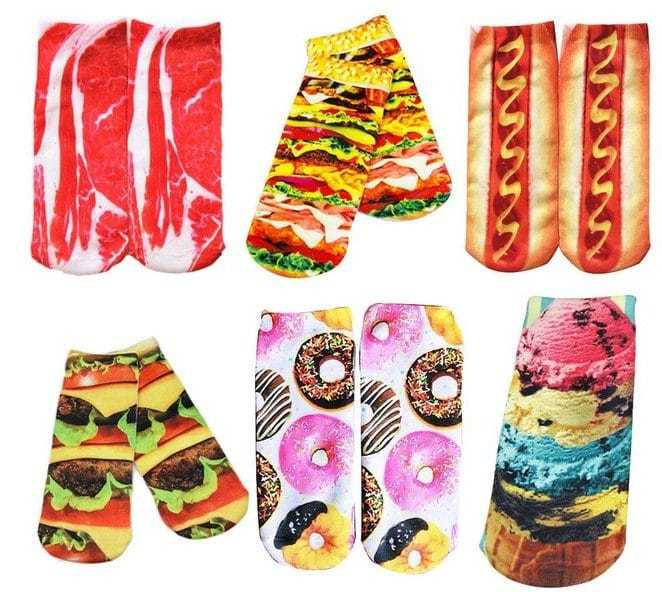 Bacon, ice cream, donuts, hot dogs…yes, these are a few of all of our favorite foods. And now you can wear your food love on your feet! These yummy socks come in a pack of 6.
Cooper Cooler Rapid Beverage & Wine Chiller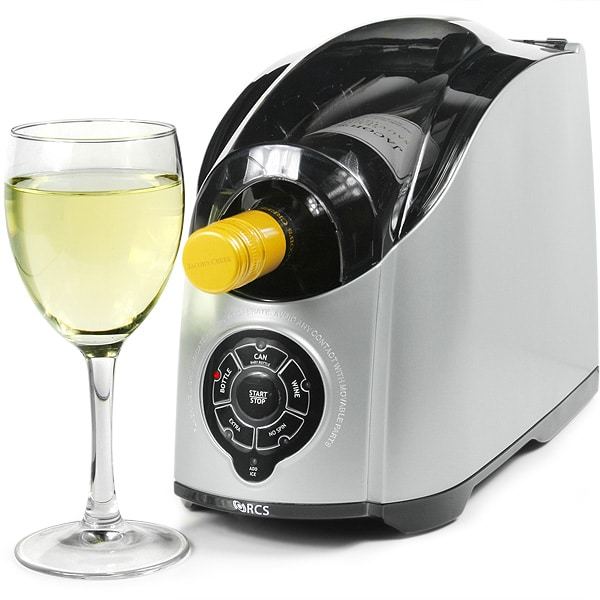 You bring home a 6-pack from the grocery store and can't wait to have an icy cold sip…but your fridge just isn't up to the job. Fortunately, with the Cooper Cooler, you can chill a can in 1 minute and a while wine bottle in just over 6 minutes. The can is sprayed with ice water as it is rotated. Brilliantly useful.