This article contains affiliate links.
His birthday is coming up and you definitely don't want to get him something that's run of the mill. No, you want something special, something that stands out, something that's going to get more than a polite thank you.
So what do you do? The smartest thing is to peruse through this list of unique birthday gifts for him and choose one that most suits the man in mind!
Star Wars Darth Vader Piggy Bank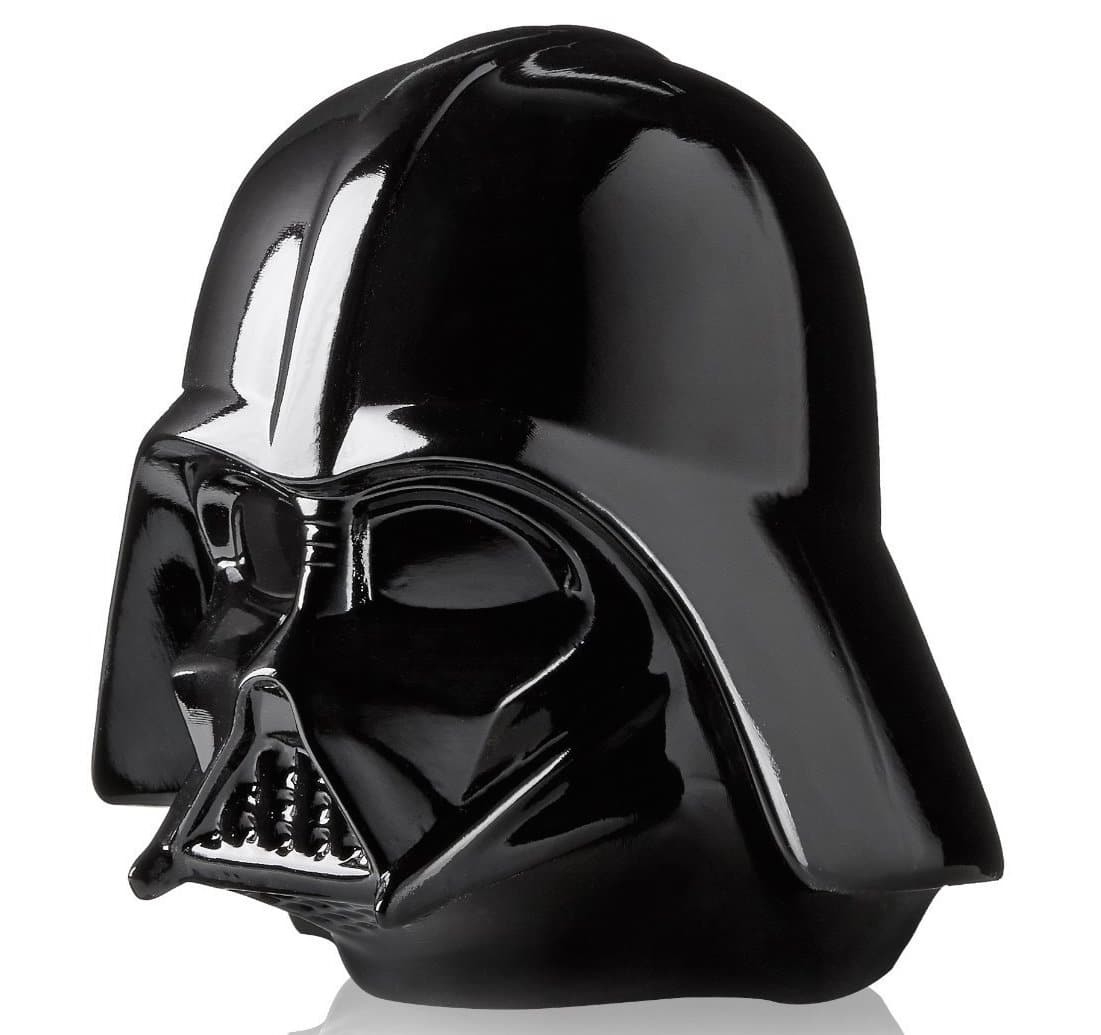 Because no man's home is complete without a Darth Vader piggy bank.
Digital Eye Massager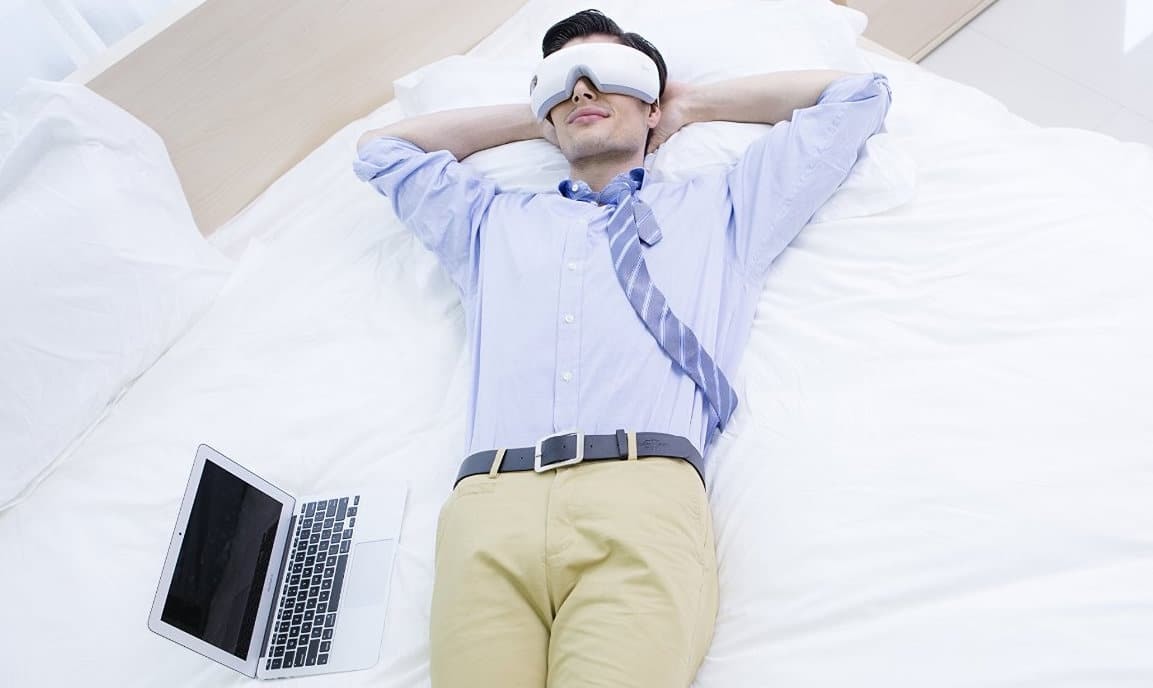 Relieve eye strain, dryness, sinus pressure and headaches whenever, wherever you need to with this delightful digital eye massager.
It uses a combination of intelligent air pressure, vibration, point massage and hot compress massaging technology to improve blood circulation that reduces puffiness and dark circles and instantly relax your eyes.
LED Word Clock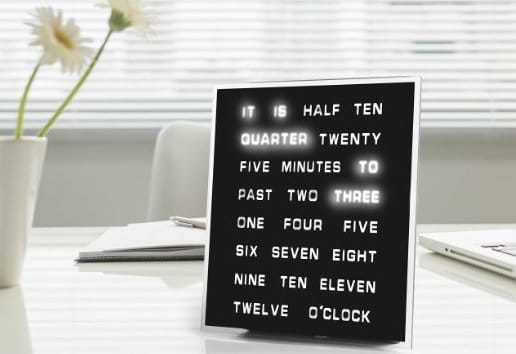 Who needs numbers when you've got a matrix of words that highlight to display the correct time? Makes for a wonderfully unique gift for the home or office!
Laundry Punching Bag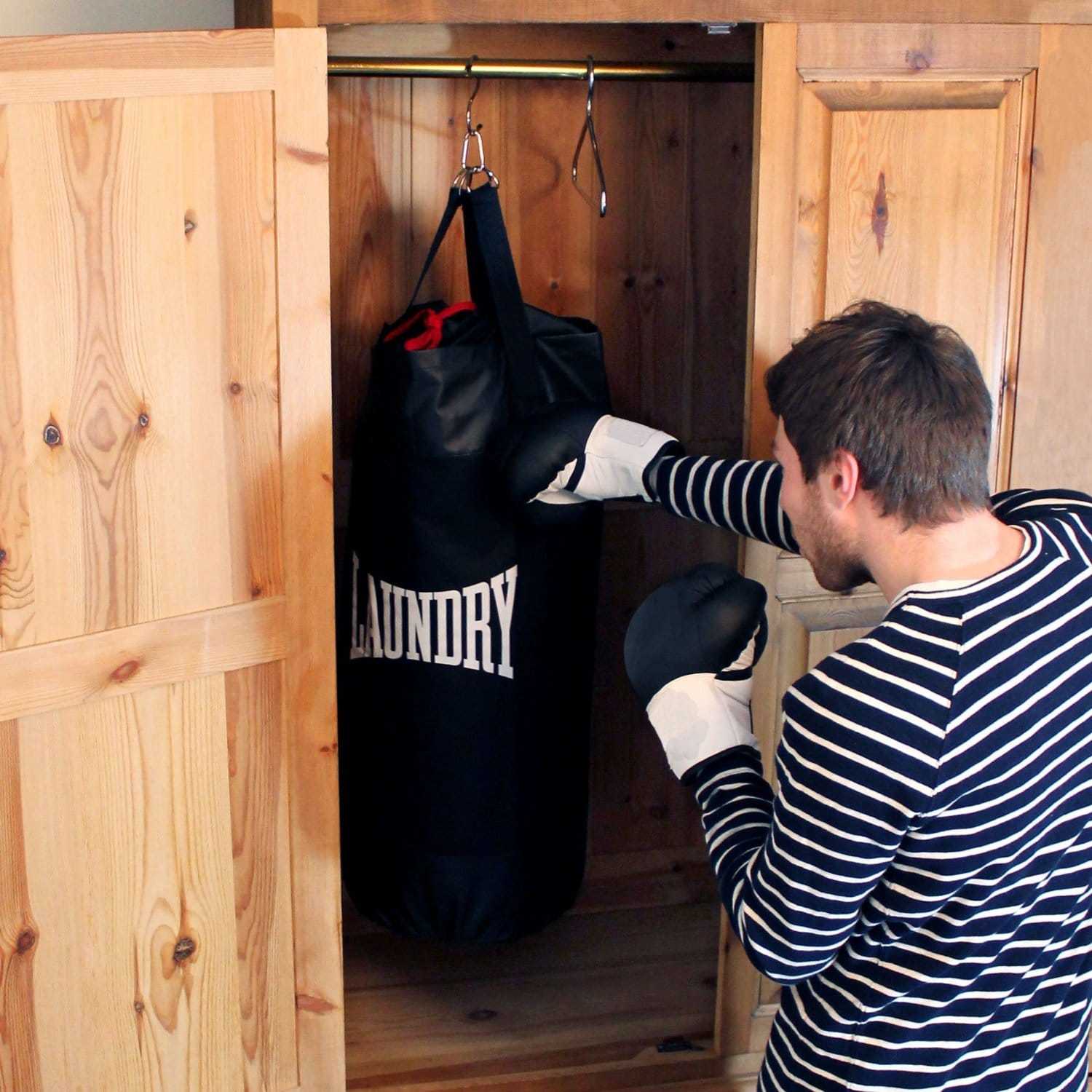 It costs you money. It smells bad. It takes valuable time out of your day. Yea, we're talking about laundry and exactly why it needs a beatdown.
This two-in-one laundry bag and punching bag allows you to keep all your laundry in one place while giving you an opportunity to vent all your various frustrations.
SALT Self Defense Pepper Spray Gun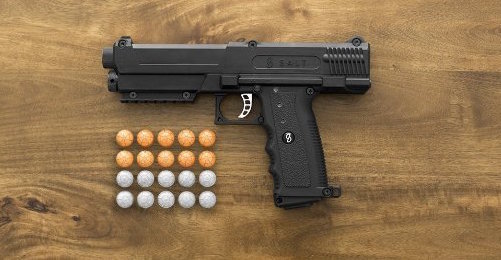 The SALT Pepper Spray Gun offers the same trusted, non-lethal protection of pepper spray but at 10 times the safe distance. Shaped like a traditional handgun, SALT shoots rounds filled with a powdered pepper spray that create a chemical cloud upon impact, incapacitating anyone in the vicinity.
Ceramic Face Mug with Snack Holder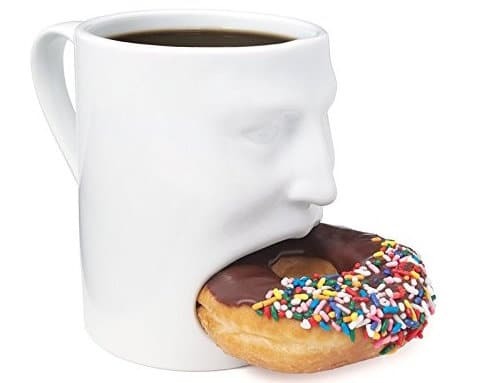 This human face mug does what all mugs should do: hold donuts.
Color Changing Umbrella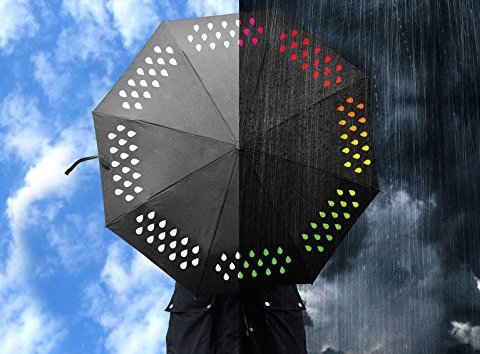 We all have to deal with a little bit of rain.
Help him stay dry in style with this color-changing umbrella. It's jet black with pristine white raindrops, which change to all the colors of the rainbow when wet.
Clocky Run Away Alarm Clock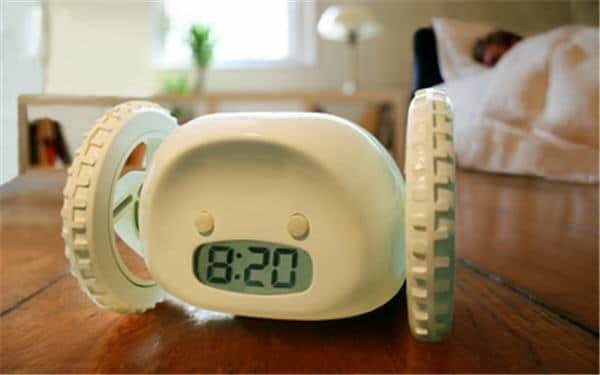 Make sure he's never late for work again. He'll begrudgingly love you for it.
Revolights Bicycle Lighting System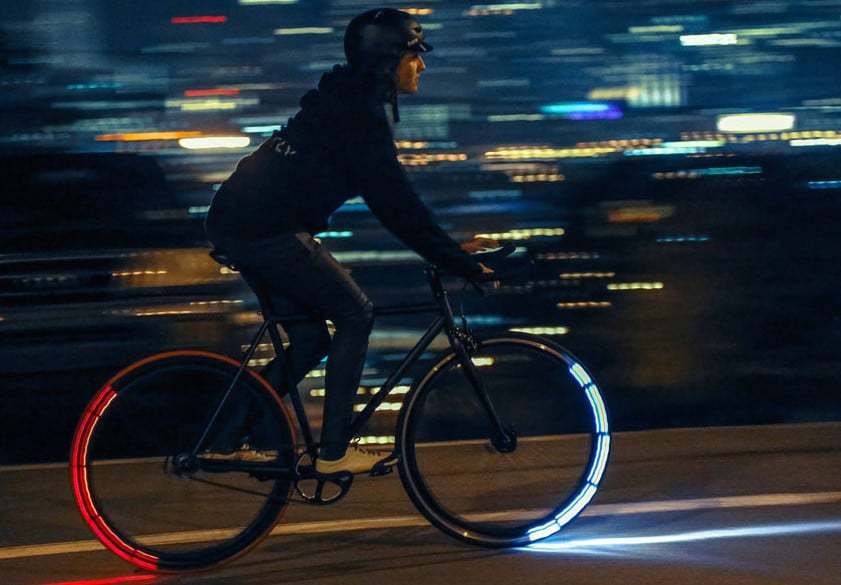 Voted "The Best Bike Lighting System in the World" by Men's Journal Magazine, Revolights feature LEDs that synchronize to your speed to create a legal headlight, functional brake light and unmatched 360 visibility for your bike.
Tile Phone and Key Finder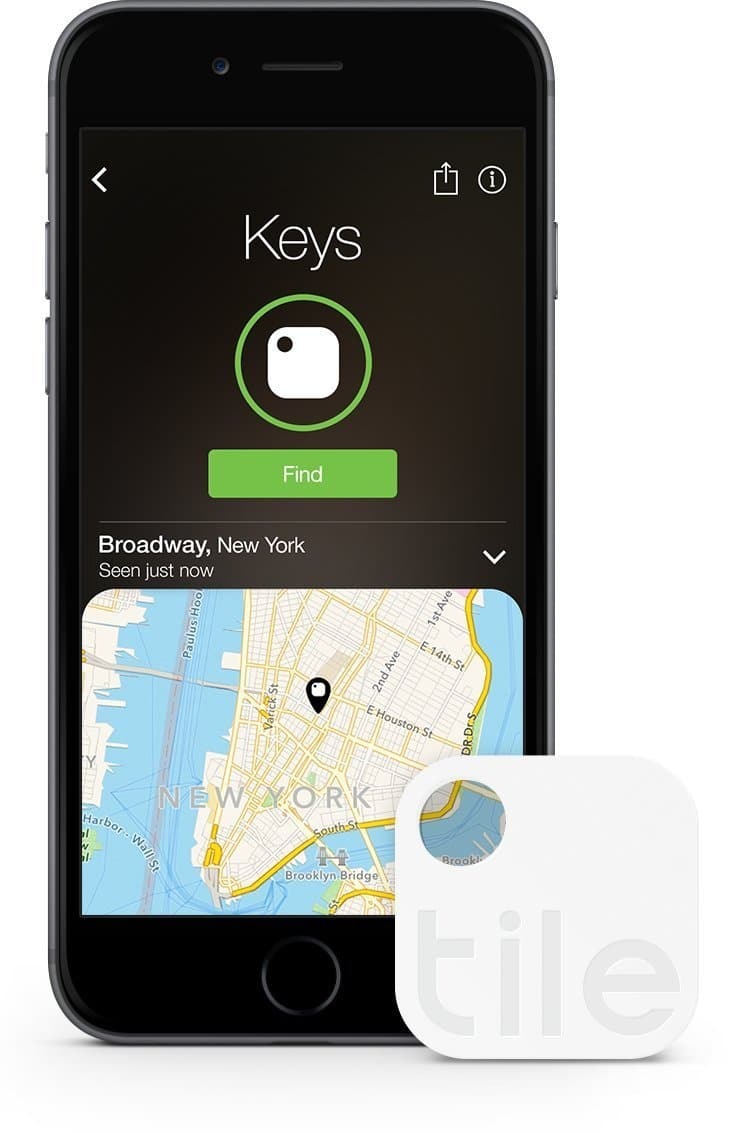 The best gifts are the ones that are actually useful, like this little device that'll help him locate his keys, his phone and anything else he regularly misplaces.
Natural Wood Cat Back Scratcher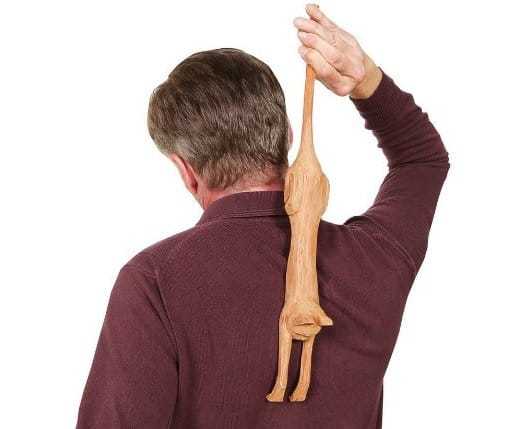 Because everyone needs a cat that scratches all the right places!
Kymera Magic Wand Remote Control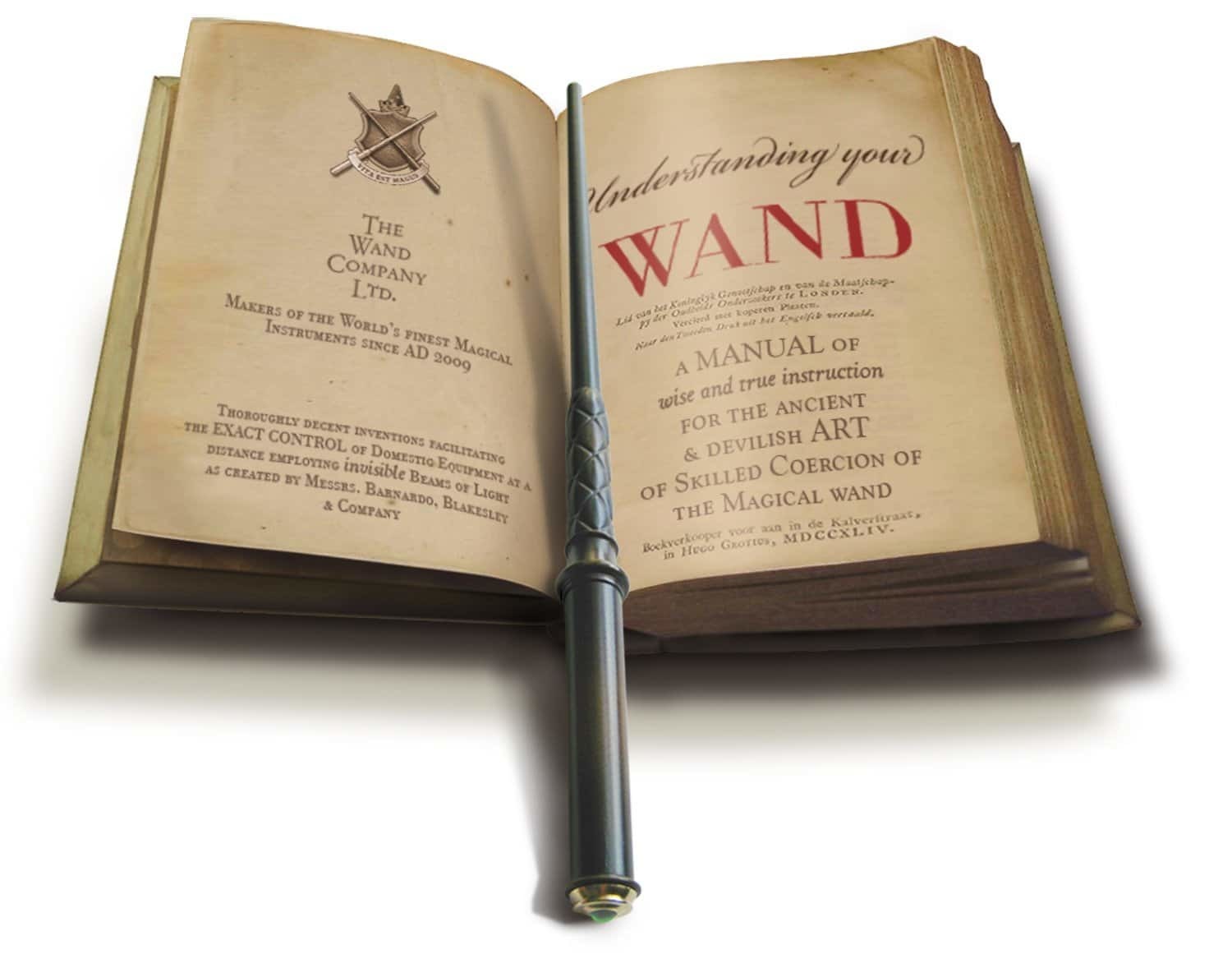 This remote control wand takes the cake as the best gift for Harry Potter lovin' men. It's compatible with most home electronics – including TVs, DVD players, DVRs and stereo systems and can control pretty much anything that can be remote controlled with just a flick and a swish.
Superhero Throw Blankets with Sleeves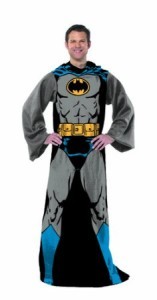 A comfy – and hilarious – housewarming gift.
Perfect for sick days or any day you want to feel invincible.
Get it here!
Prefer Superman?
The "Sure, I'll Try it" UnBasket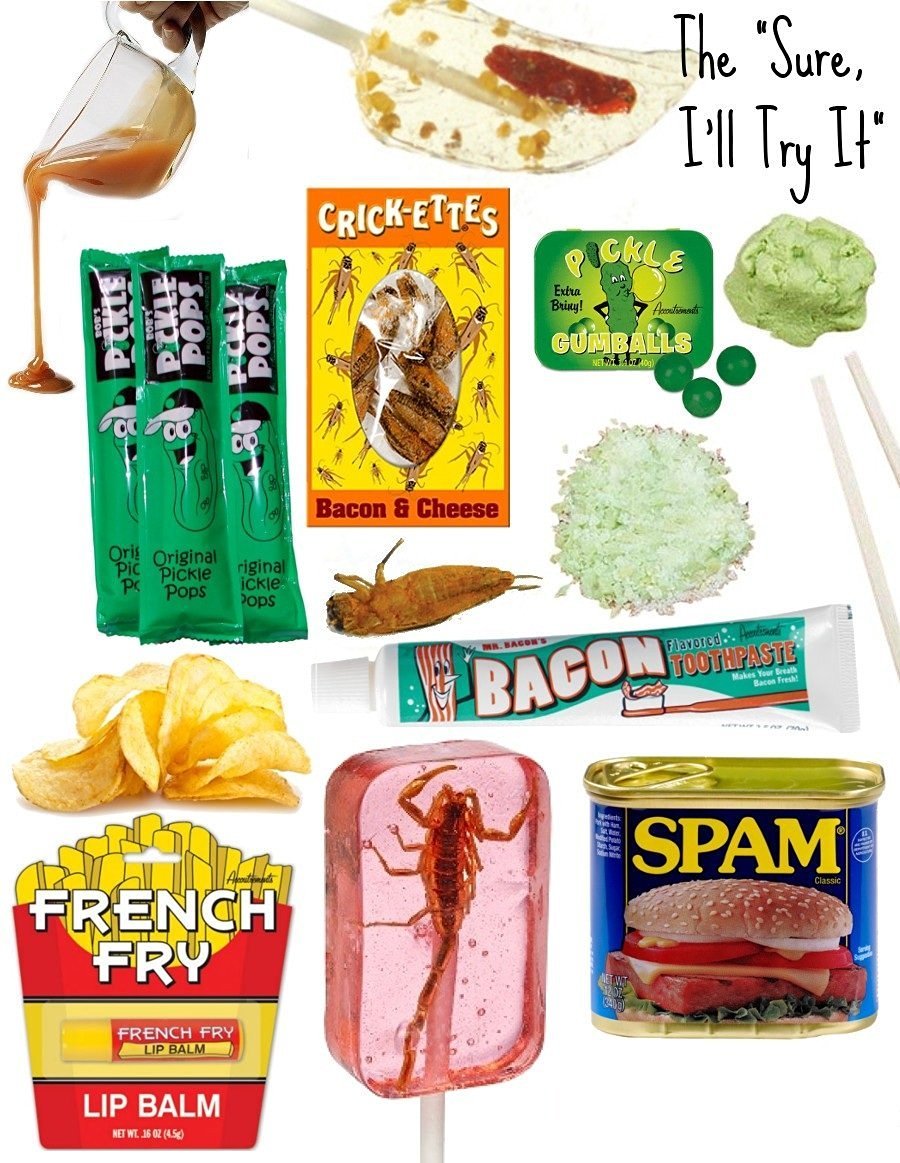 Only for the brave, this box tests any pallet. Comes with a changing assortment of sweets. Guaranteed to lead to laughs and a lot of "I dare you to try…" moments.
Pavlok Habit Breaker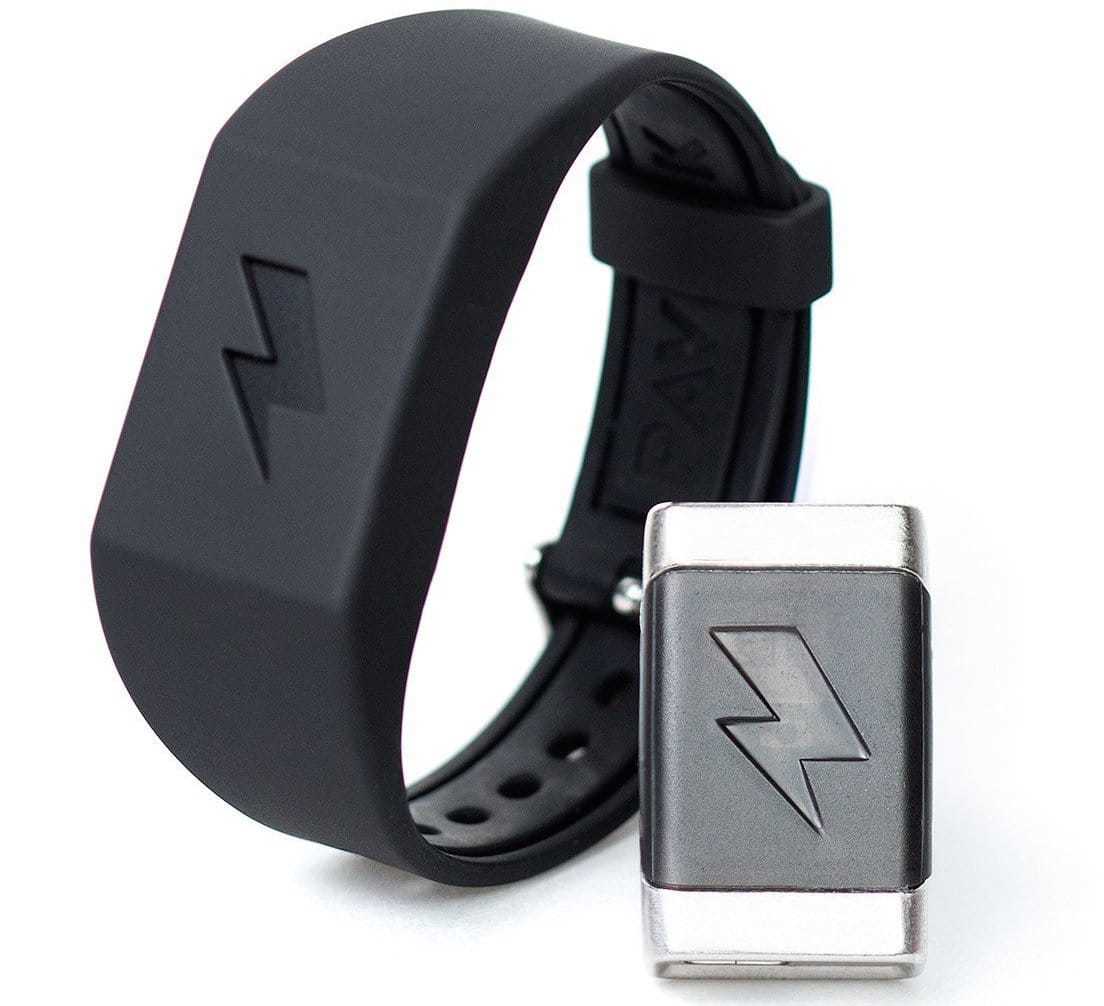 Wondering what this odd little gadget does? Well, it helps us with something most of us could use a hand with – breaking bad habits. Designed to change your behavior, the Pavlok straps to your wrist and combines proven behavioral training techniques, innovative "zaptic" hardware, and tracking software to help you kick habits like smoking, nail biting, eating sugar, being unproductive, hitting the snooze button, and more.
Perfect for the masochist person who wants to improve their ways.
Human Face Ball Stress Balls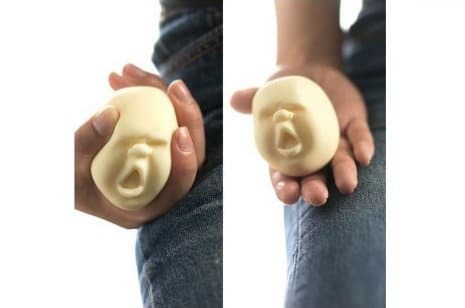 Life can get so frustrating and with these awesome little human face stress balls, you can help him improve his grip while venting his anger.
Mustache Cork Coasters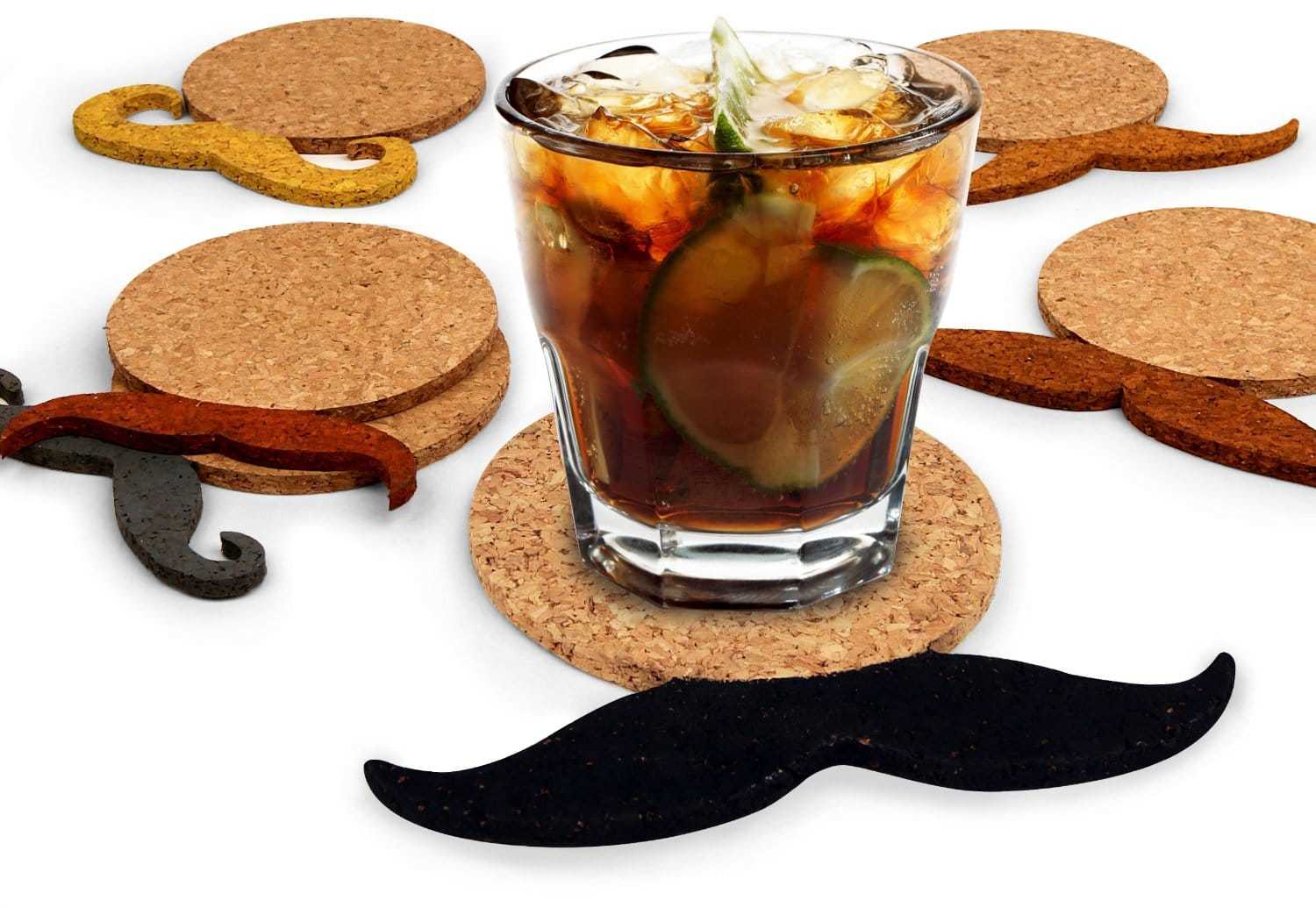 Sip in style with these classy cork mustache coasters.
Hawaiian Print Men's Socks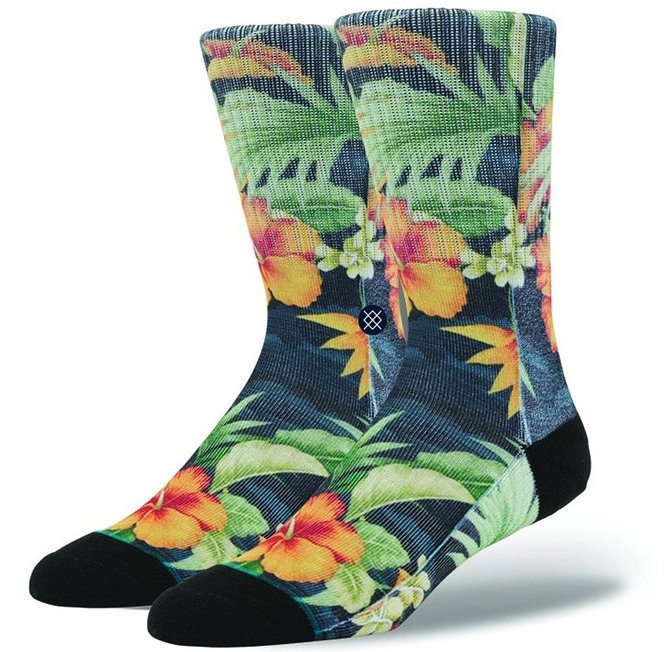 Know someone who wears suits everyday? He'll get a kick from knowing that his feet are on vacation in Hawaii even as he's sitting through that super serious meeting.
Sharkbanz Shark Repeller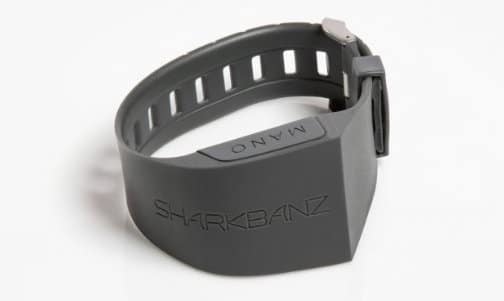 Know a diver/surfer/beach junkie? Well, give them the gift of not getting eaten by sharks. This cool little gadget makes a comfortable arm band that serves an all-important purpose: keeping sharks away.
Hoorah to that.
Giant Gummy Bear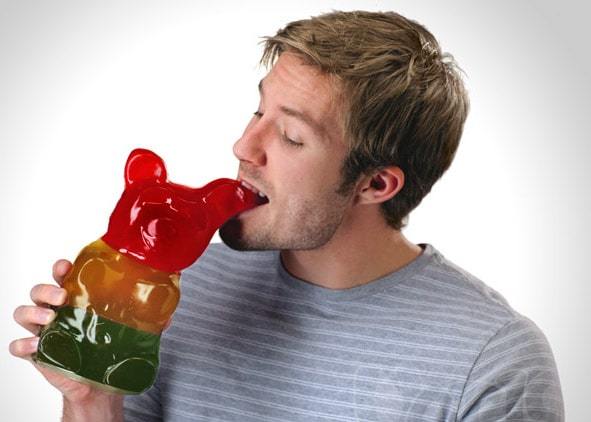 A bag of gummy bears? Meh. A gigantic, 5-pound gummy bear? Awesome. Weighing in at a whopping 5 pounds, you can bet this gummy bear will last for a good long time…which never happens with gummy bears in a bag, does it?
Kinkajou Bottle Cutter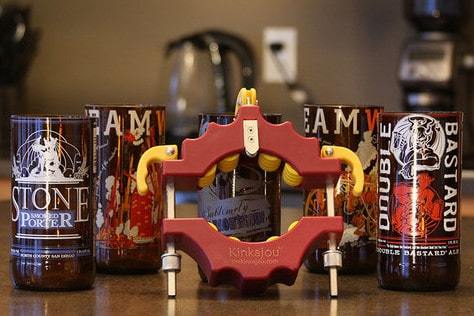 It looks like a scary, sadistic torture device but its awesome functionality guarantees that it'll soon become one of your favorite beer gadgets. Ever.
That's 'cause this cool device allows you to transform old beer bottles into cool drinking glasses, candle holders and keepsakes. The perfect gift for any beer lover!.
Taste N Cook 13-Inch Bamboo Chopsticks


Unique and gorgeous bamboo chopstick set for all the ramen lovers out there. They will truly appreciate the fork and spoon ends that are built in for taste testing while cooking.
Beard Glitter Kit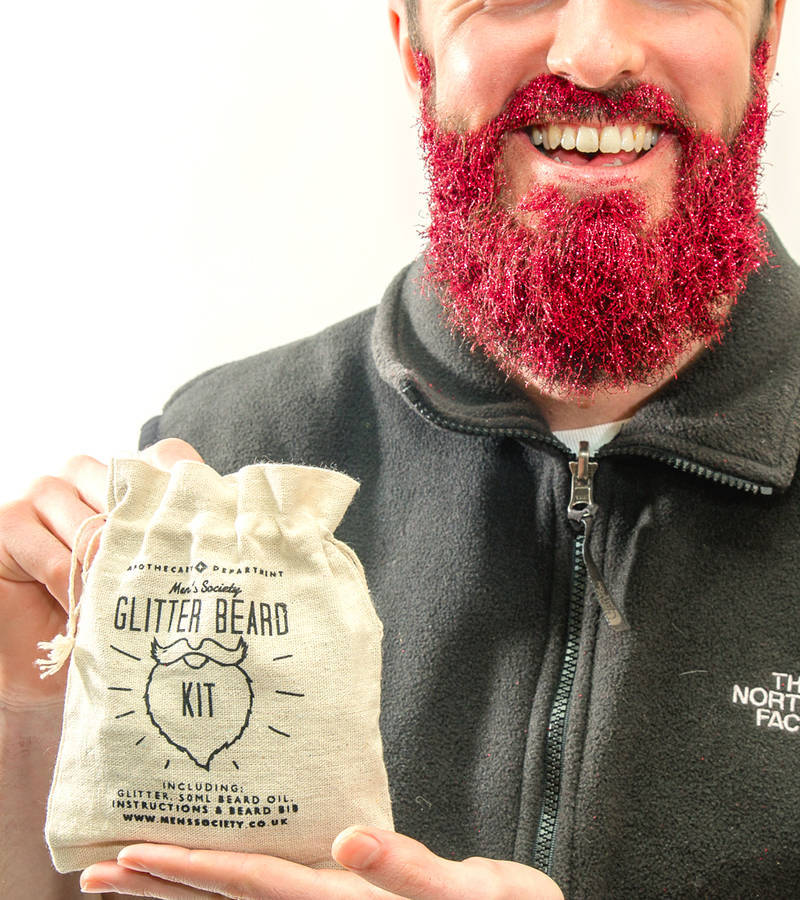 Add some sparkle to any beard with this complete kit. Complete with organic glitter serum allowing for easy application. It all comes in a festive tin and allows for party fun.
Go Cubes Chewable Coffee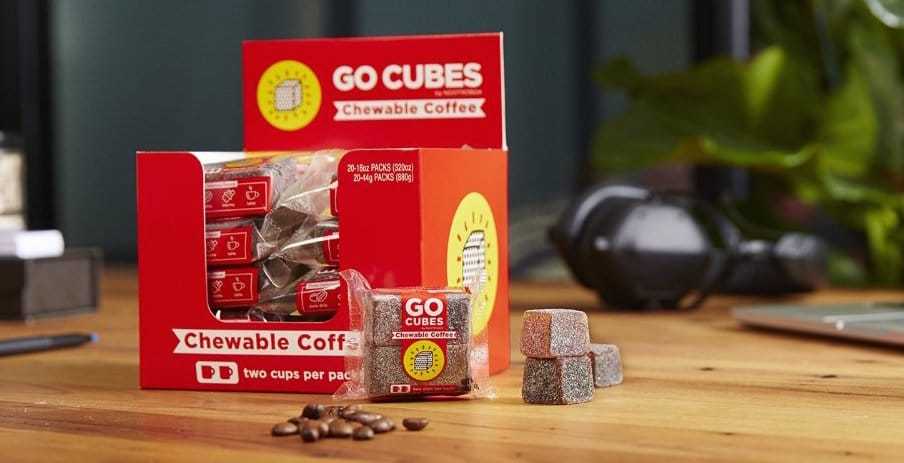 Chewable coffee sounds like a dream. Each gummy is worth half a cup of coffee. There are different flavors allowing for a taste experience. Buy this pack of pack of 20 and your coffee lover will have enough caffeine for a long time.
Knuckle Duster Coffee Mug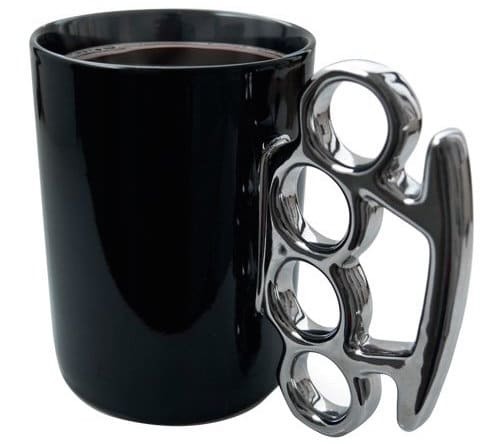 This coffee mug brings together coffee and self-defense. The handle is shaped like a titanium knuckle duster, and the mug holds 15 ounces. A great statement piece for home or the office.