This article contains affiliate links.
Know someone who's constantly pushing the boundaries of what us normal people define as "food?" Here are the best foodie gifts guaranteed to thrill even the most adventuours eaters in your life!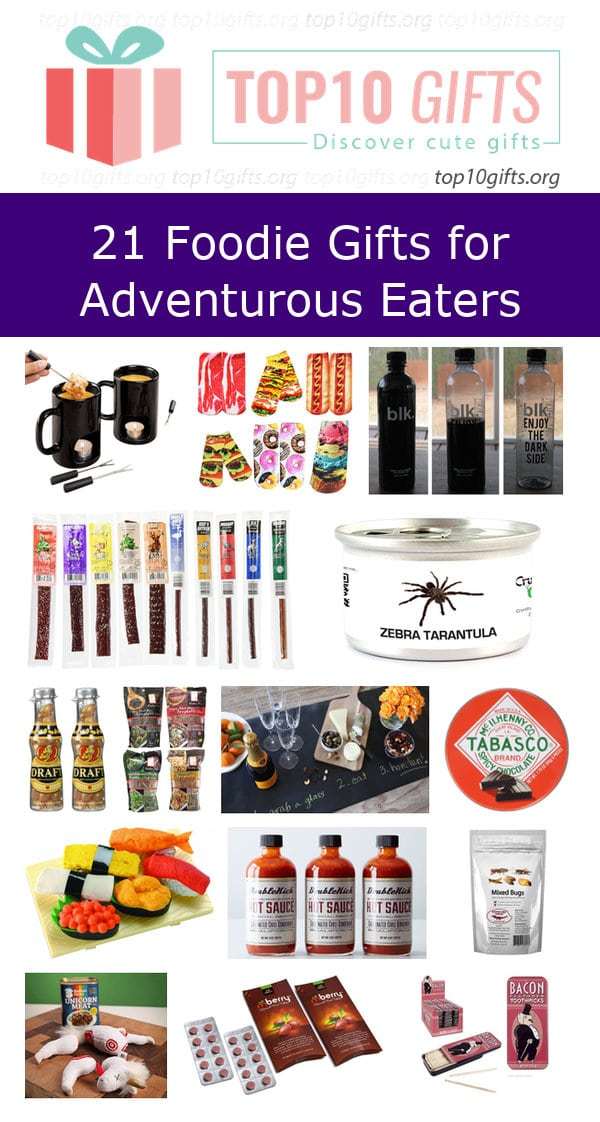 The "Sure, I'll Try it" UnBasket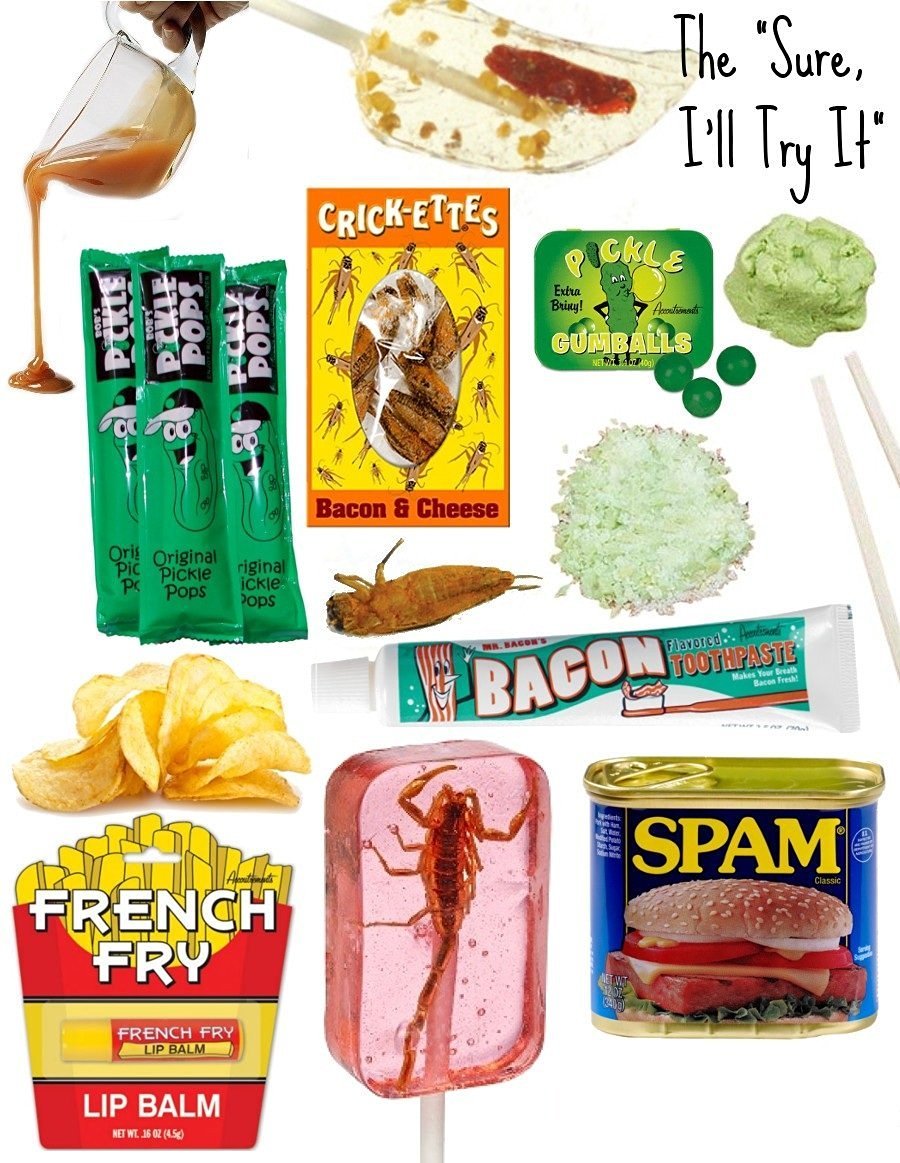 Only for the brave, this box tests any pallet. Comes with a changing assortment of sweets. Guaranteed to lead to laughs and a lot of "I dare you to try…" moments.
blk. Spring Water with Fulvic Acid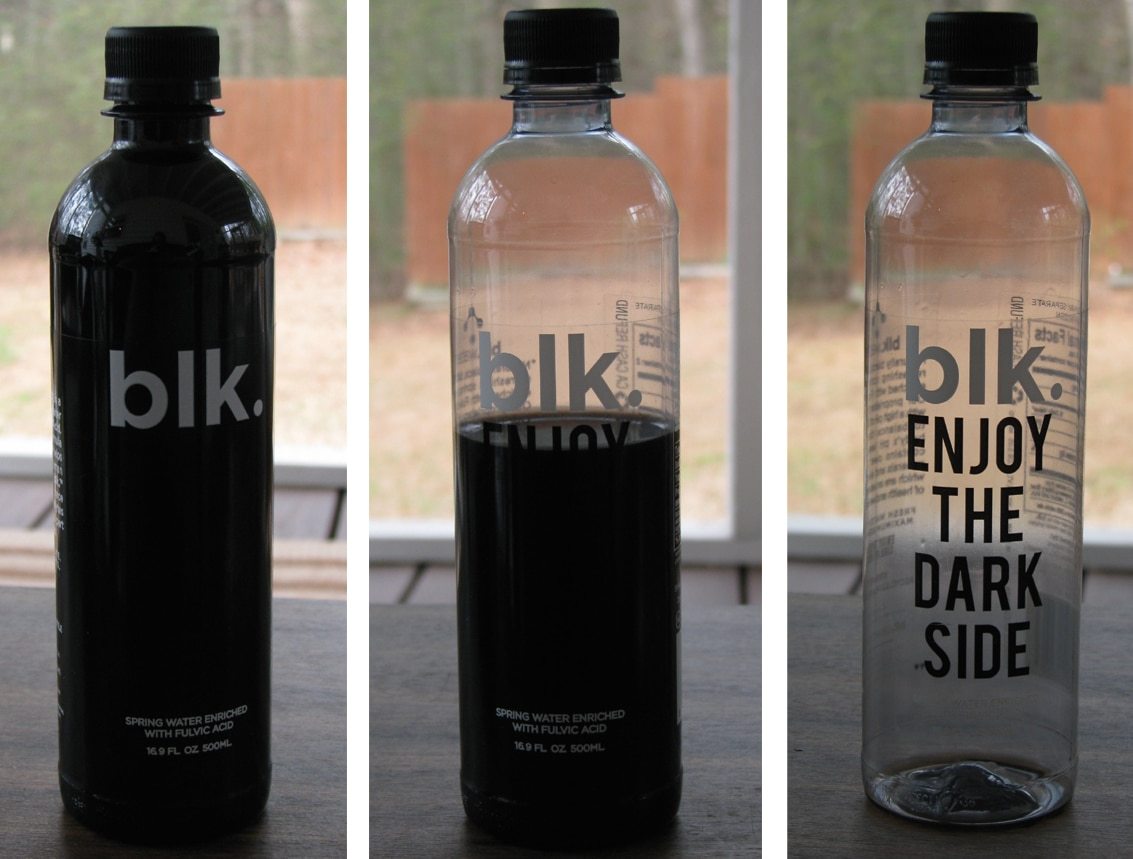 If the sheer novelty of chugging black water isn't enough, the health benefits of fulvic acid might convince you: Fulvic acid is critical in the growth of plant life, helping the transportation and absorption of nutrients and its small molecular structure allows for the fast absorption of over 77 different trace minerals and elements, powerful electrolytes, and antioxidants.
Tabasco Spicy Dark Chocolate Wedges
Any sort of chocolate makes a great stocking stuffer…but spicy chocolate definitely takes it up several notches. A wonderfully unique stocking stuffer perfect for anyone who loves chocolate (so, everyone).
Canned Unicorn Meat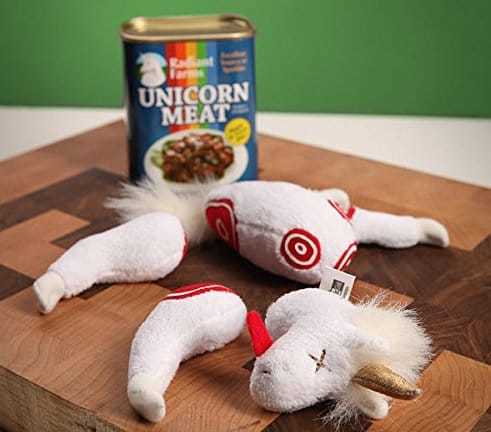 A fun gift  people of all ages will get a laugh out of. Even vegans – there is no canned meat of any kind inside, they'll find a tiny dead unicorn.
Edible Dehydrated Zebra Tarantula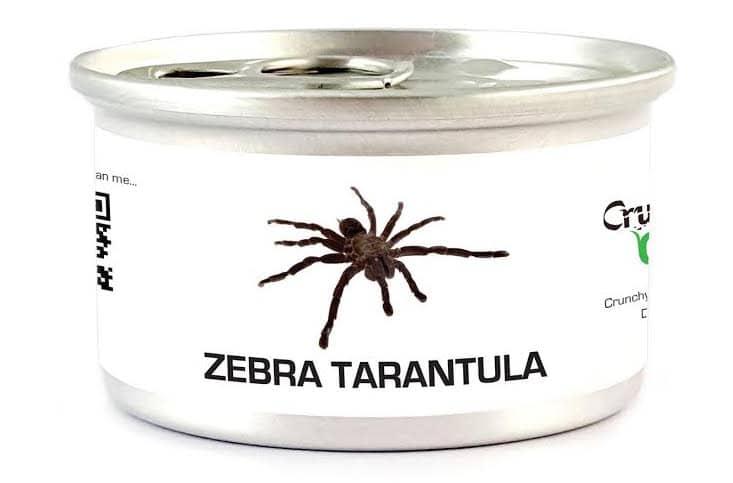 How adventurous is your foodie? If they're willing to go to the extremes, here's a fear factor food that's perfect for them. Dried zebra tarantula in a can. Crazy but edible…if you have the guts to try it.
DoubleKick Energizing Hot Sauce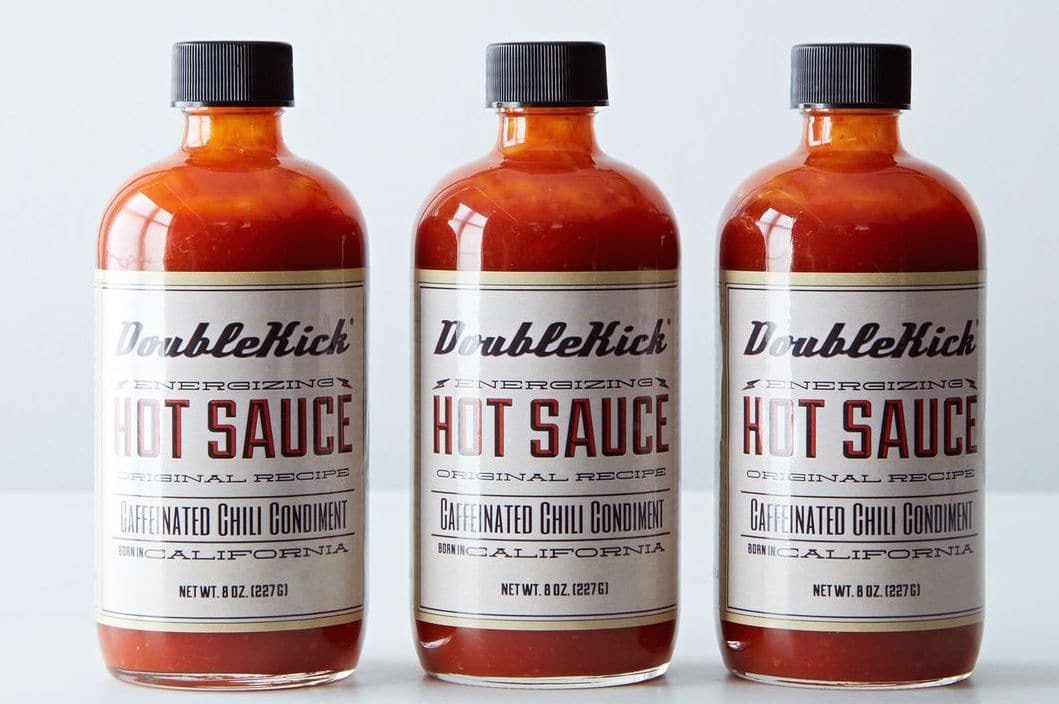 Get your caffeine and hot sauce in one awesome package – these caffeinated chili sauces come with ginger and caffeine for a supercharged energy boost!
Wild Game Jerky Sampler Gift Pack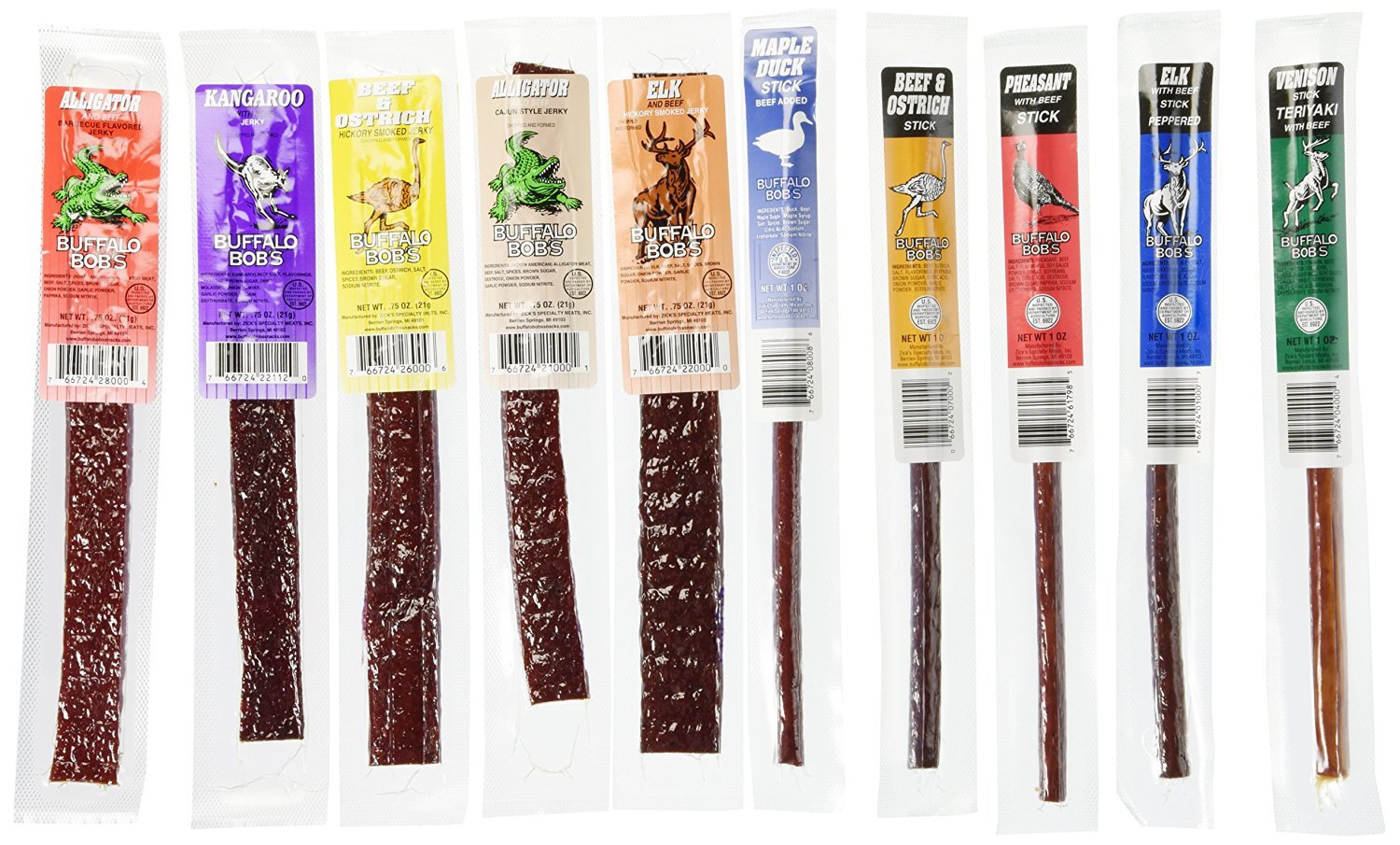 Alligator BBQ jerky, wild boar BBQ jerky, ostrich hickory smoked jerky…you've never had jerky like this before. Guaranteed to please any foodie in your life…as long as they're not vegetarian.
mBerry Miracle Fruit Tablets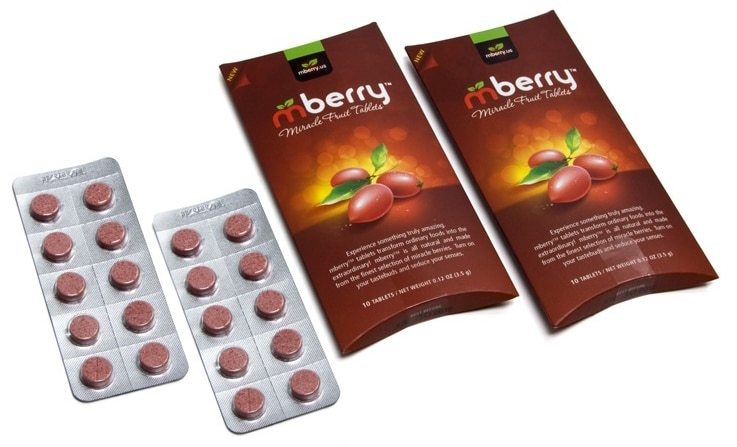 Give your foodie these miracle berries that transform sour foods to sweet…and you just might get invited to their flavor tripping parties.
High Protein Pasta Gift Set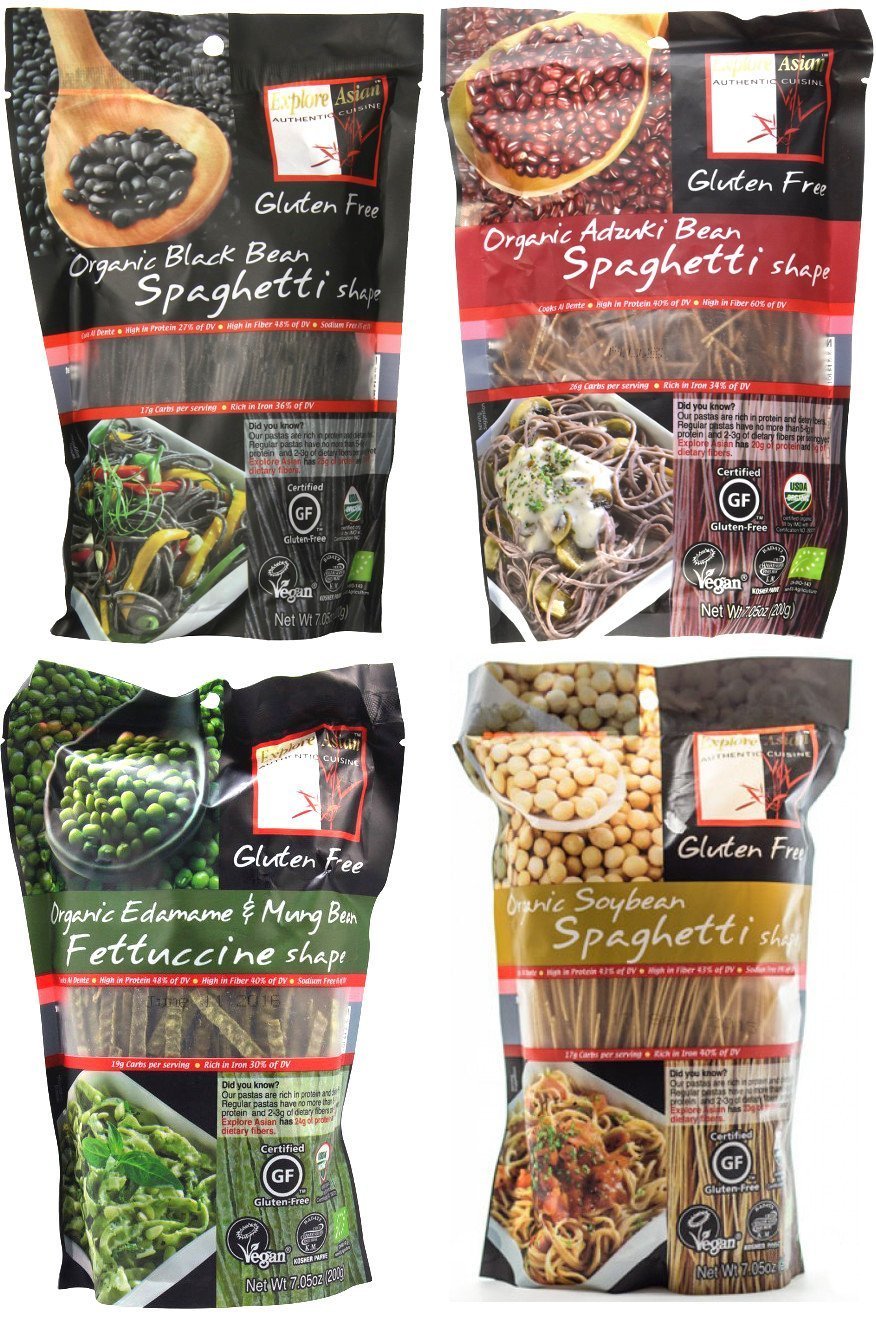 This one's pretty tame as far as adventurous foods go but any foodie will appreciate these unique pasta flavors: Black Bean spaghetti, Adzuki Bean spaghetti, Edamame and Mung Bean fettucine, and Soybean spaghetti.
Extra perks? They're organic, gluten free, low fat, iron rich, high protein and high fiber.
Edible Insects Mixed Edible Bugs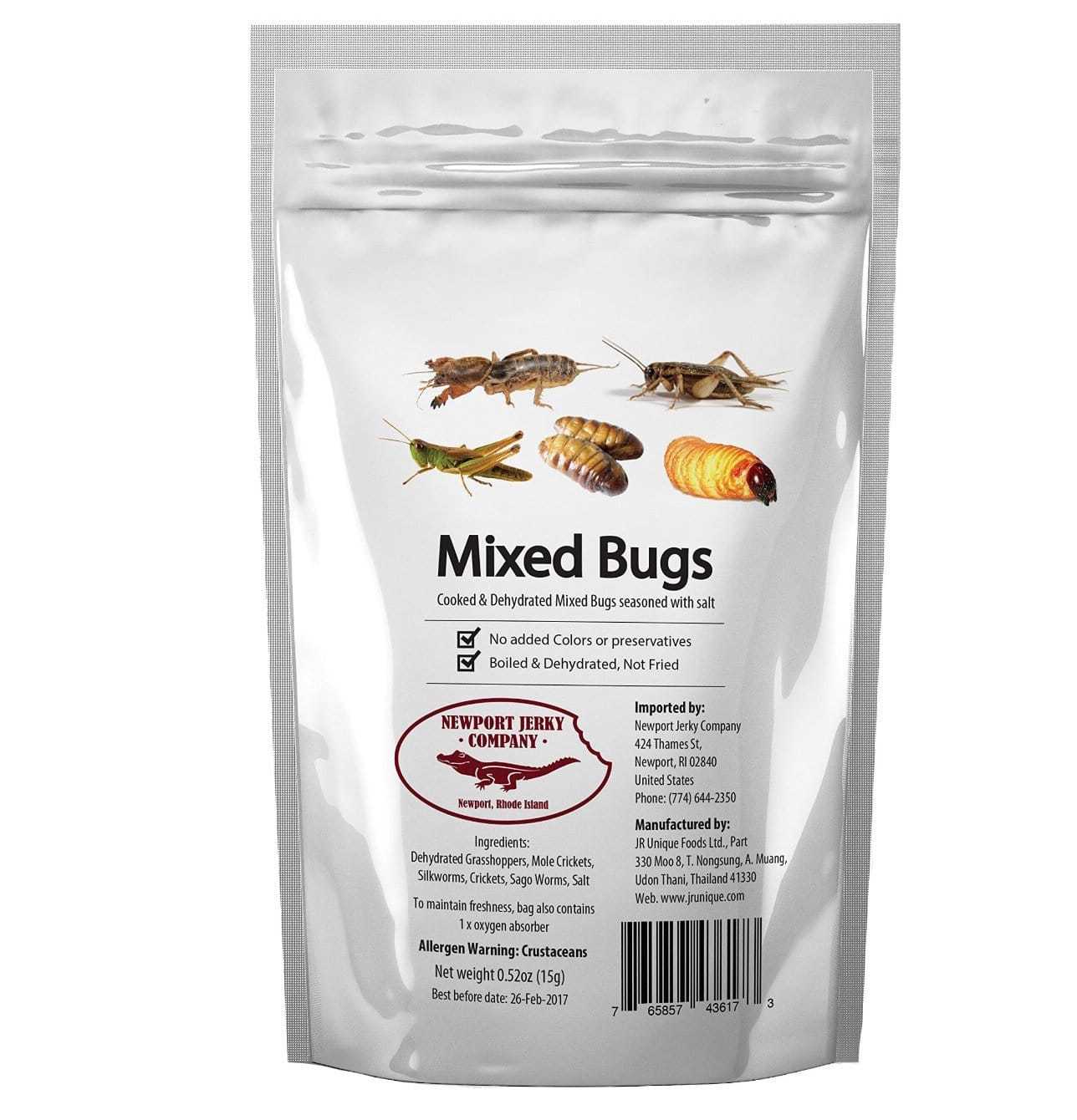 Any foodie worth her weight in macaroons will have tried edible insects at one point of her life or another. If they haven't yet…well, you know what to do.
Zmart Women's Cotton Food Socks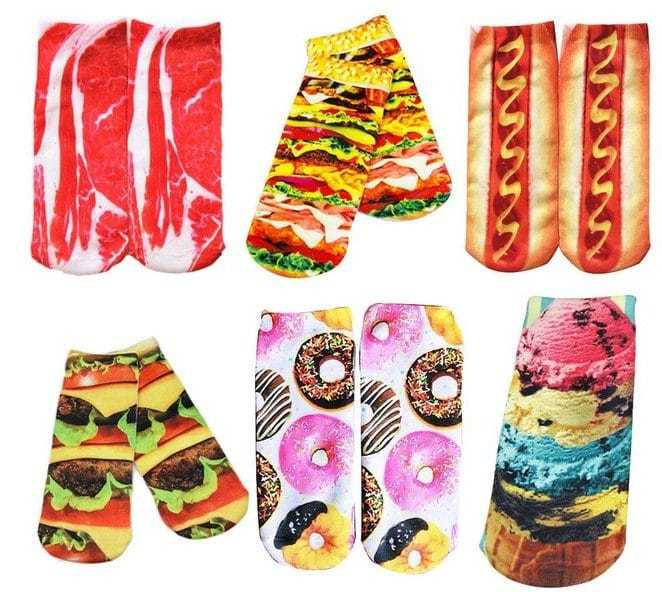 Bacon, ice cream, donuts, hot dogs…yes, these are a few of all of our favorite foods. And now you can wear your food love on your feet! These yummy socks come in a pack of 6.
Bacon Flavored Toothpicks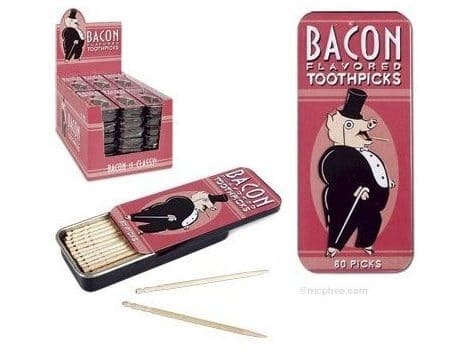 You know what sucks about eating bacon? When you've finished eating it. Oh, and the calories…and the cholesterol…but hey, know what doesn't have calories and won't raise your cholesterol? Bacon-flavored toothpicks! This way, you can have bacon even after you've had bacon :)
Kovot Personal Fondue Mugs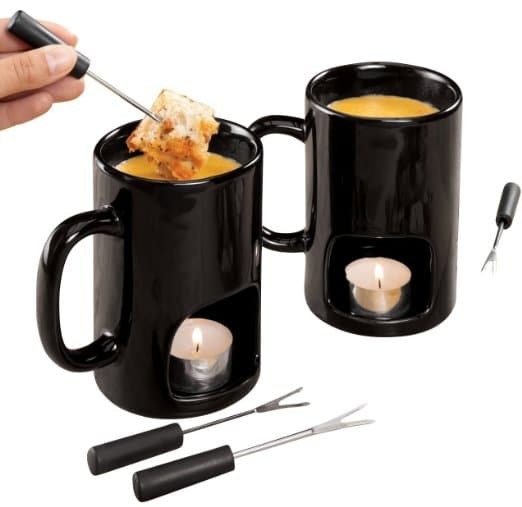 Sometimes, you just want some fondue without having to find the nearest restaurant or fire up a full fondue pot. Well, all you need to get your fondue on with these personal fondue mugs is some cheese and a little tealight.
Beer Flavored Jelly Beans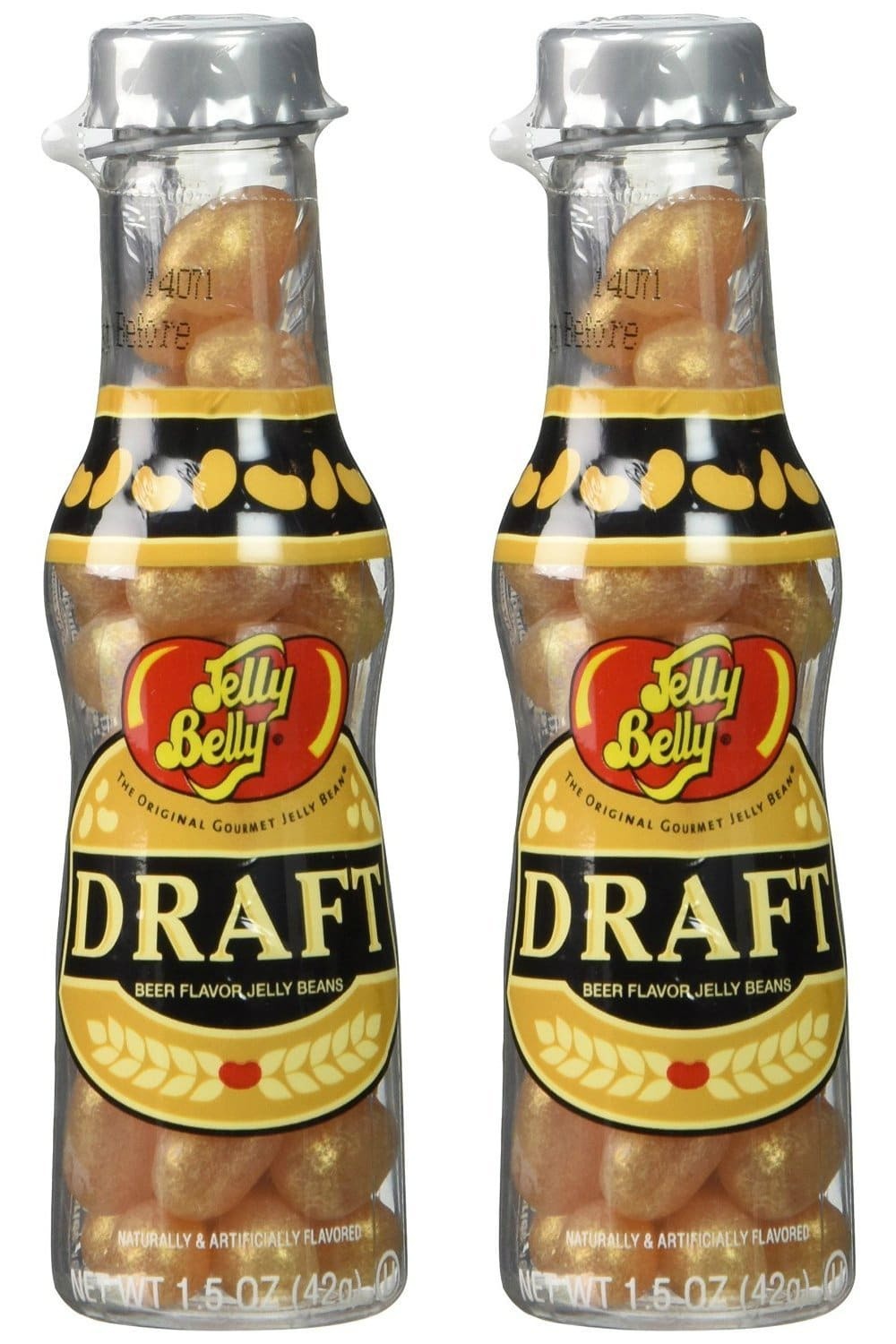 Where have these jelly bellies been all my life?! Absolutely delicious, beer-flavored jelly beans guaranteed to make any beer lover very, very happy.
Sushi Erasers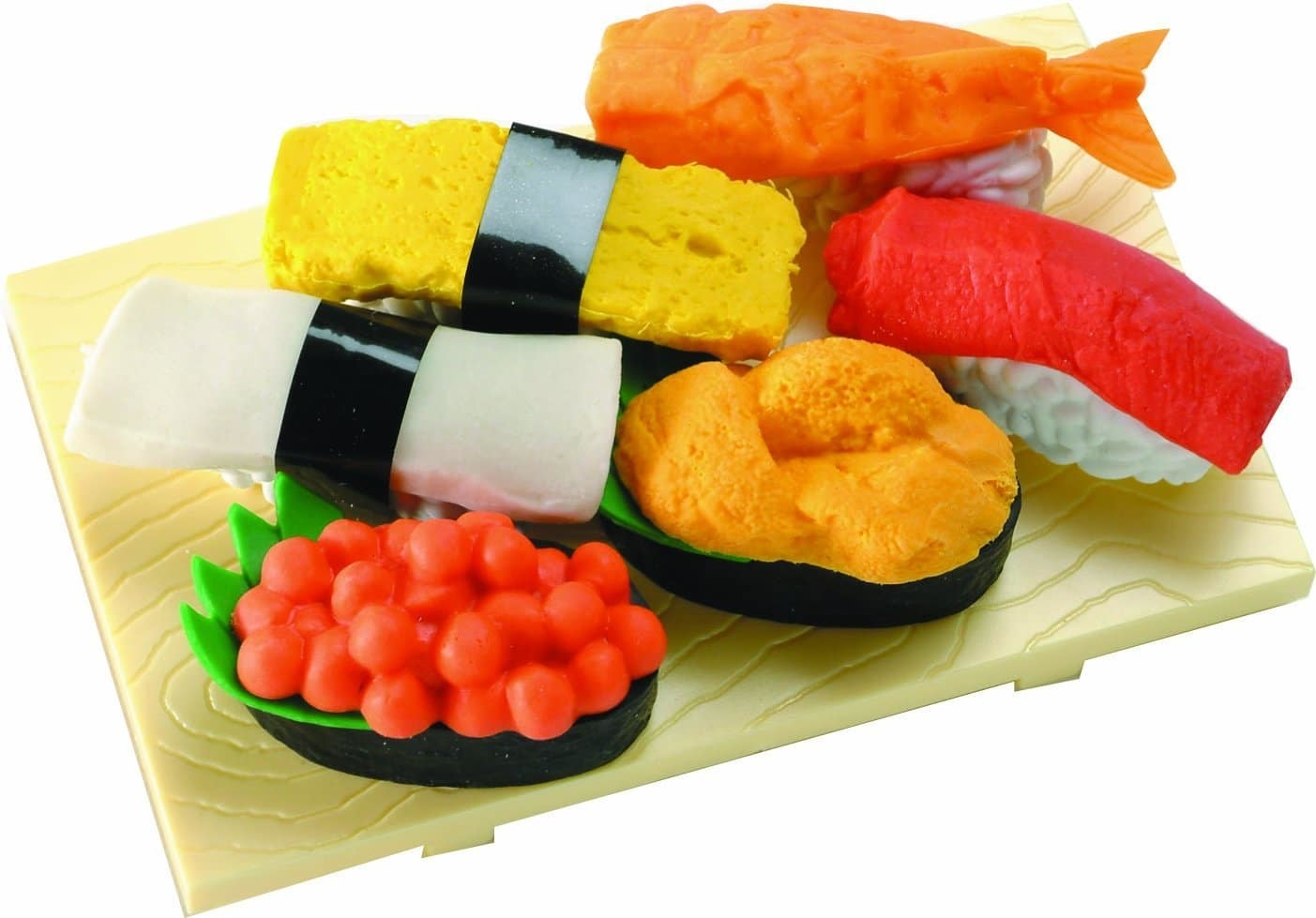 These fun sushi-shaped erasers are calorie-free and come in a set of 6 erasers. Perfect foodie gift for anyone who loves sushi!
Click & Grow Indoor Herb Garden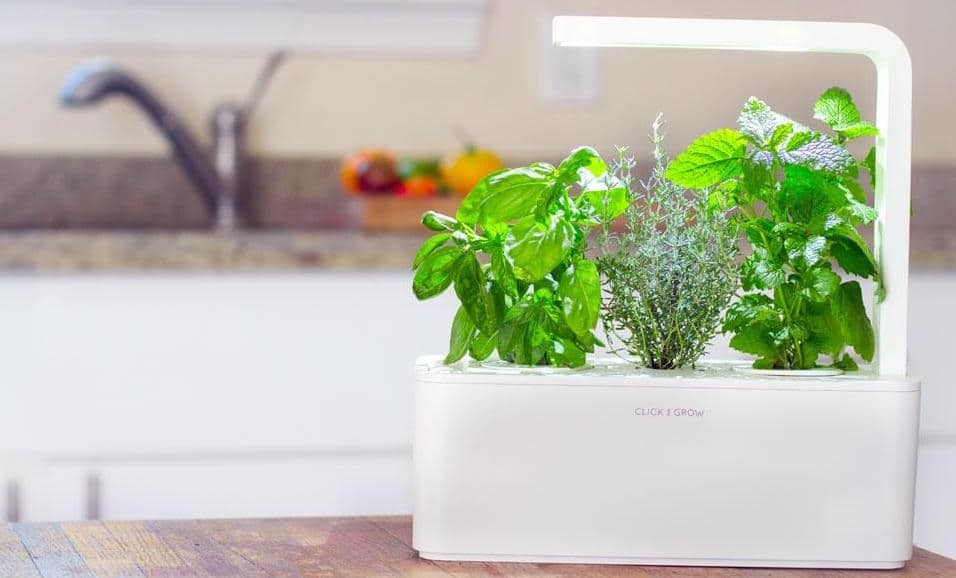 Never be without fresh herbs again with the Click & Grow Herb Garden – no green thumb required. This handy little harden comes with an LED grow light and everything you need to grow your own fresh herbs all year round!
Sriracha2Go Keychain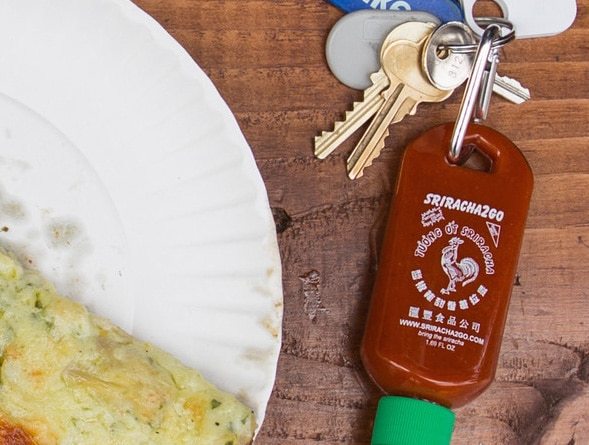 Ever have those horrible moments when you're at a restaurant and you realize they don't have any Sriracha sauce? Prevent that from ever happening again with Sriracha2Go.
Chalk Board Table Runner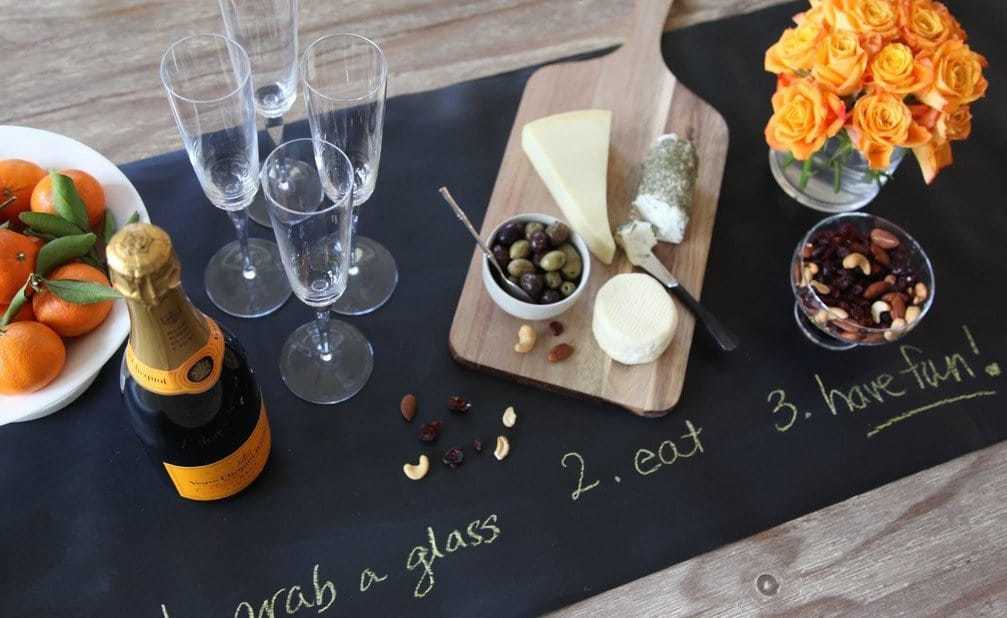 A fun and handy table runner that you can write or draw directly on! It comes with zero dust ButterStix Chalks which are food safe and can be used directly on the runner, plates, dishes, etc. Guaranteed to be a hit at any parties and get togethers!