This article contains affiliate links.
We all know that one guy who has everything. He has that car everyone on the road admires and his house is the dream home you built for yourself on The Sims. Buying gifts for these guys can be tricky.
You feel that since he has everything, there is nothing you could get him that he would like. Nothing that would not cost you half your salary or make you sell your grandmother's broach. Think again; you may not have to get him something expensive just super unique.
So, below I give you a list of super cool gifts for men who have everything (almost)…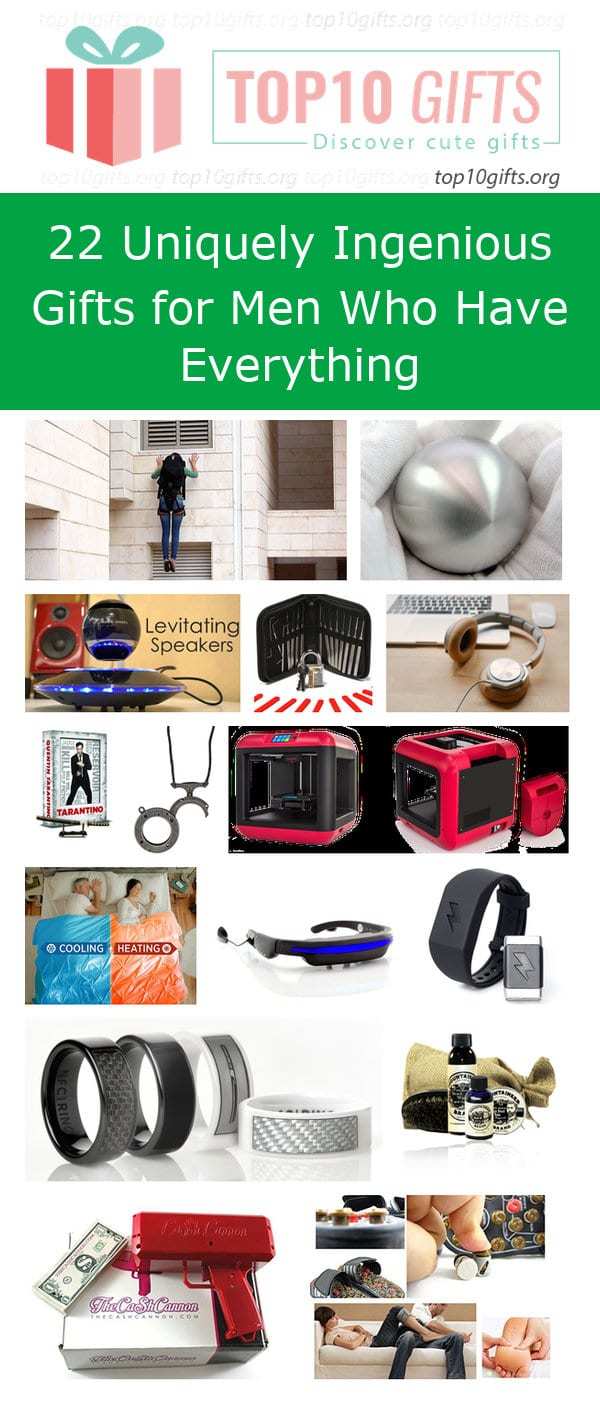 Ceramic Eclipse NFC Ring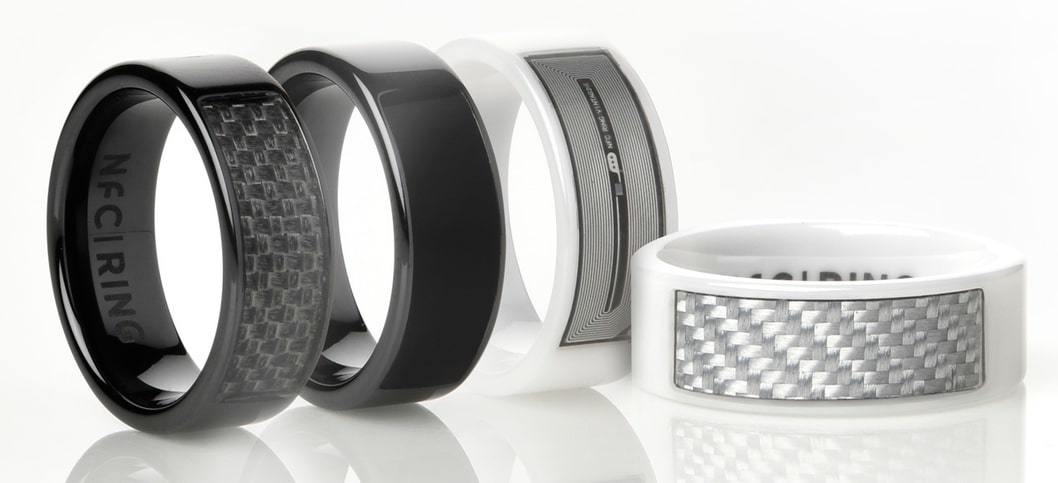 One ring to rule them all, the NFC ring can be used to unlock doors, mobile devices, transfer information and control applications.
What does that mean for you? You can "open sesame" your door without clunky keys. You can "fist bump" your information into other people's phones for quick contact exchanges. And you never have to input your cell phone passcode again.
B&O PLAY by Bang & Olufsen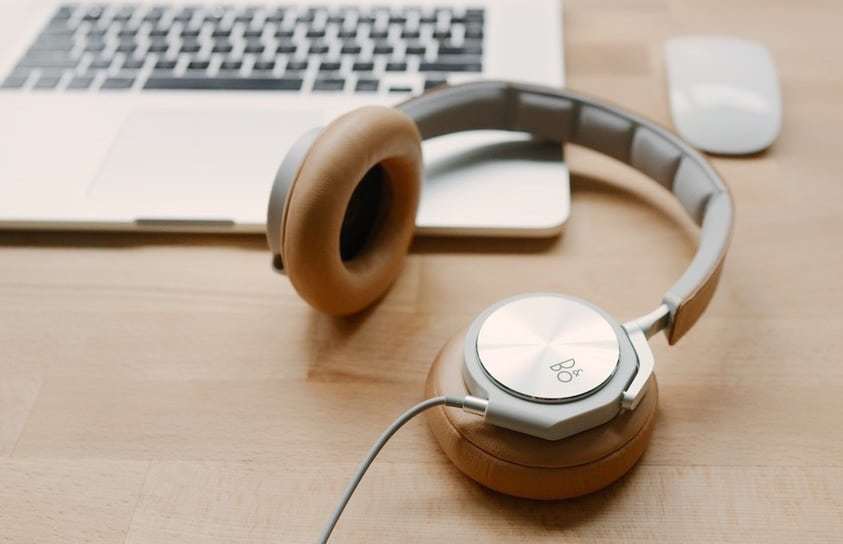 Gorgeous and functional, these light and luxurious Bang & Olufsen Wireless Headphones have active noise cancellation and aluminum touch interface so you can control everything right from the ear cup.
Color Changing Umbrella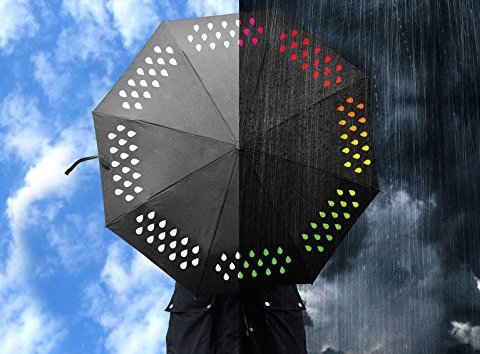 We all have to deal with a little bit of rain.
Help him stay dry in style with this color-changing umbrella. It's jet black with pristine white raindrops, which change to all the colors of the rainbow when wet.
GateKeeper Wireless Lock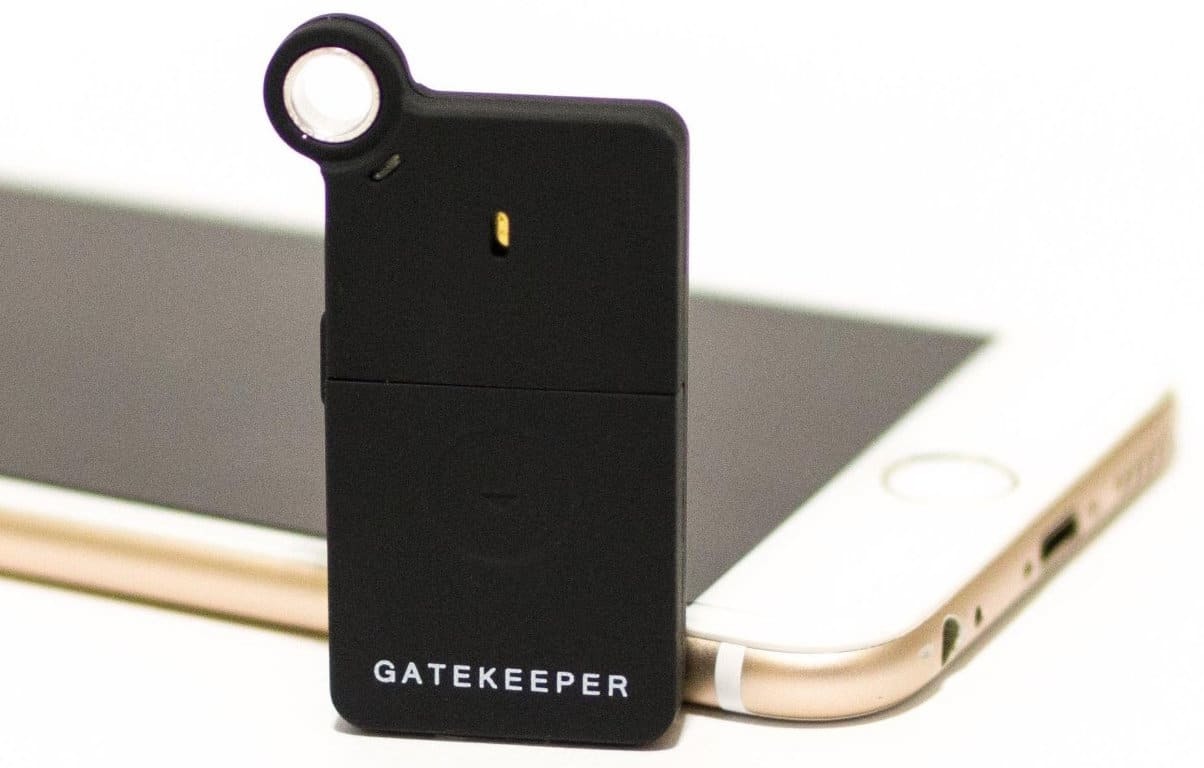 Having to type and re-type a bunch of passwords just sucks. So does having to worry about someone accessing private information on your gadgets when you're not around.
You'll never have to worry about any of that bullocks again with the GateKeeper. This nifty little gadget uses Bluetooth technology to secure your computer from unauthorized access each time you leave your desk.
It's able to sense each time you leave and automatically locks and unlocks as you return, eliminating tedious password management.
BedJet Dual Temperature Zone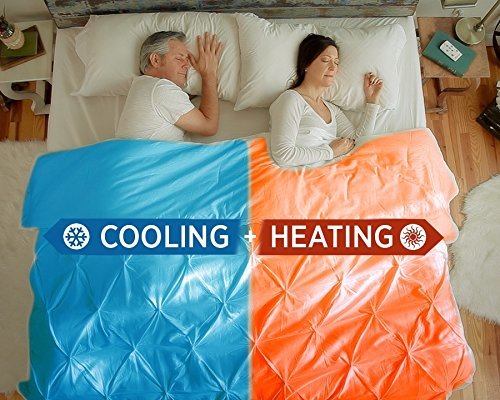 The man in your life might have everything, but does he have the power to control his temperature while he sleeps with a partner by his side? We're pretty sure he doesn't…at the moment.
Enter the BedJet Dual Temperature Zone which provides on-demand, independent cooling and heating comfort to each half of the bed. That means the partner who likes thing hot gets deep sauna like warmth in seconds while the partner who keeps it cool gets ventilation cooling.
Pavlok Habit Breaker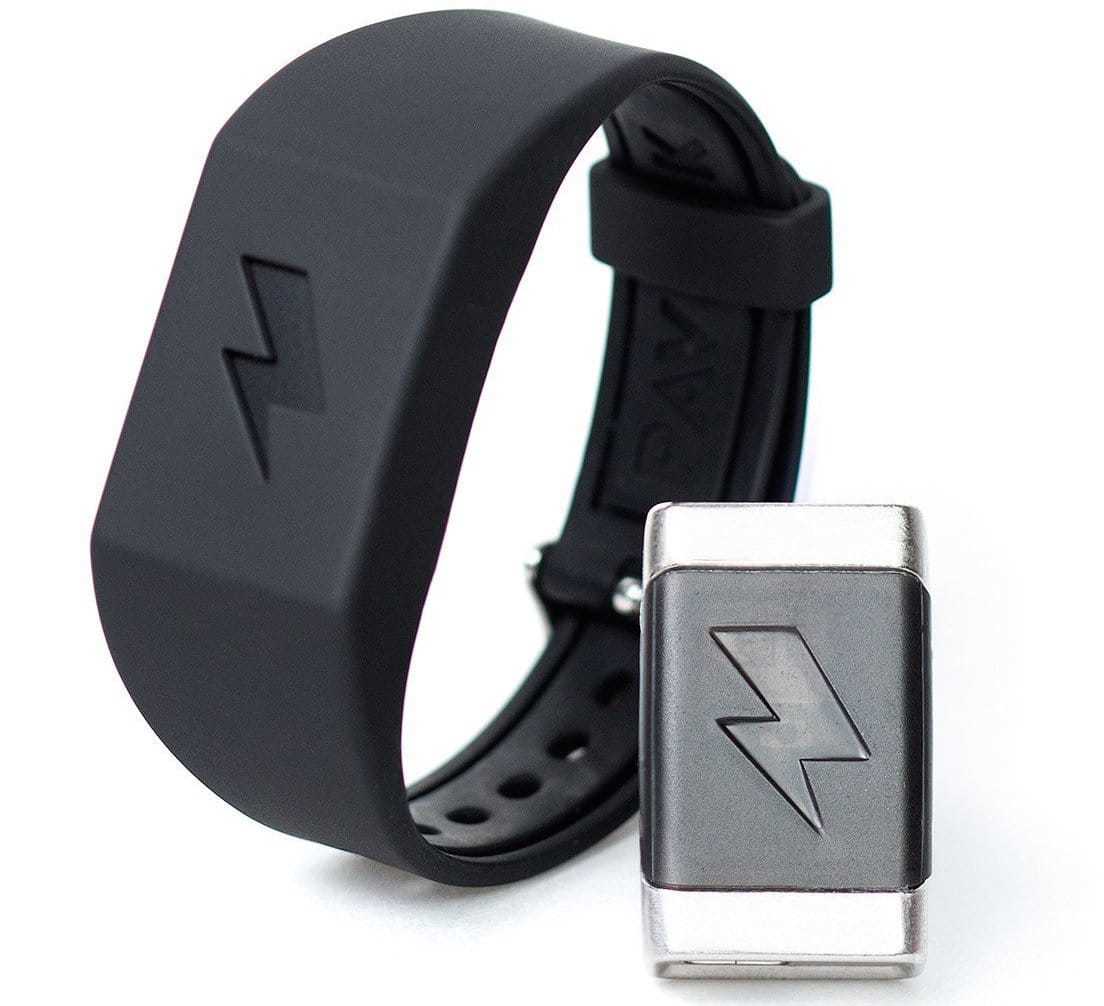 Wondering what this odd little gadget does?
Well, it helps us with something most of us could use a hand with – breaking bad habits. Designed to change your behavior, the Pavlok straps to your wrist and combines proven behavioral training techniques, innovative "zaptic" hardware, and tracking software to help you kick habits like smoking, nail biting, eating sugar, being unproductive, hitting the snooze button, and more.
California King Upholstered Wave Bed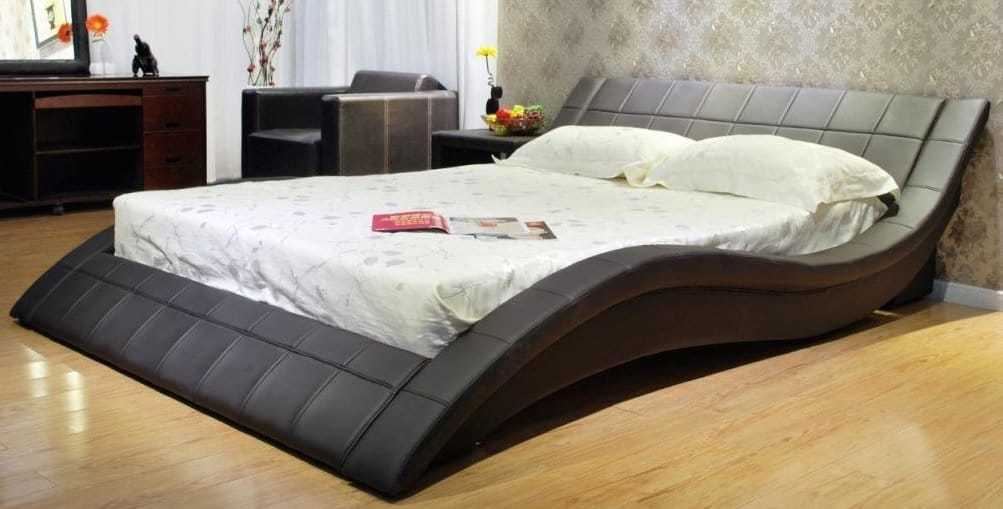 Smooth wave-like bed frame with no hard edges, just soft and and curvy comfort all around.
SkySaver Building Escape Backpack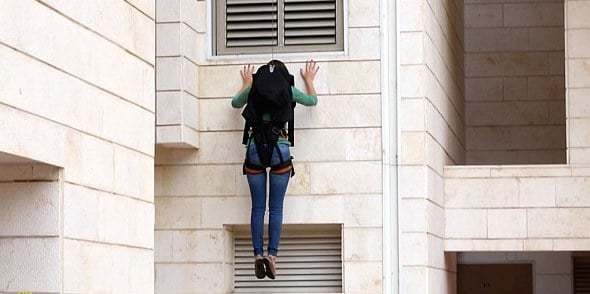 What does every person living or working in a high rise need? A SkySaver, of course. These nifty, life-saving devices attach securely to your body to safely help you escape from heights of up to 260 feet!
The Ultimate Shower System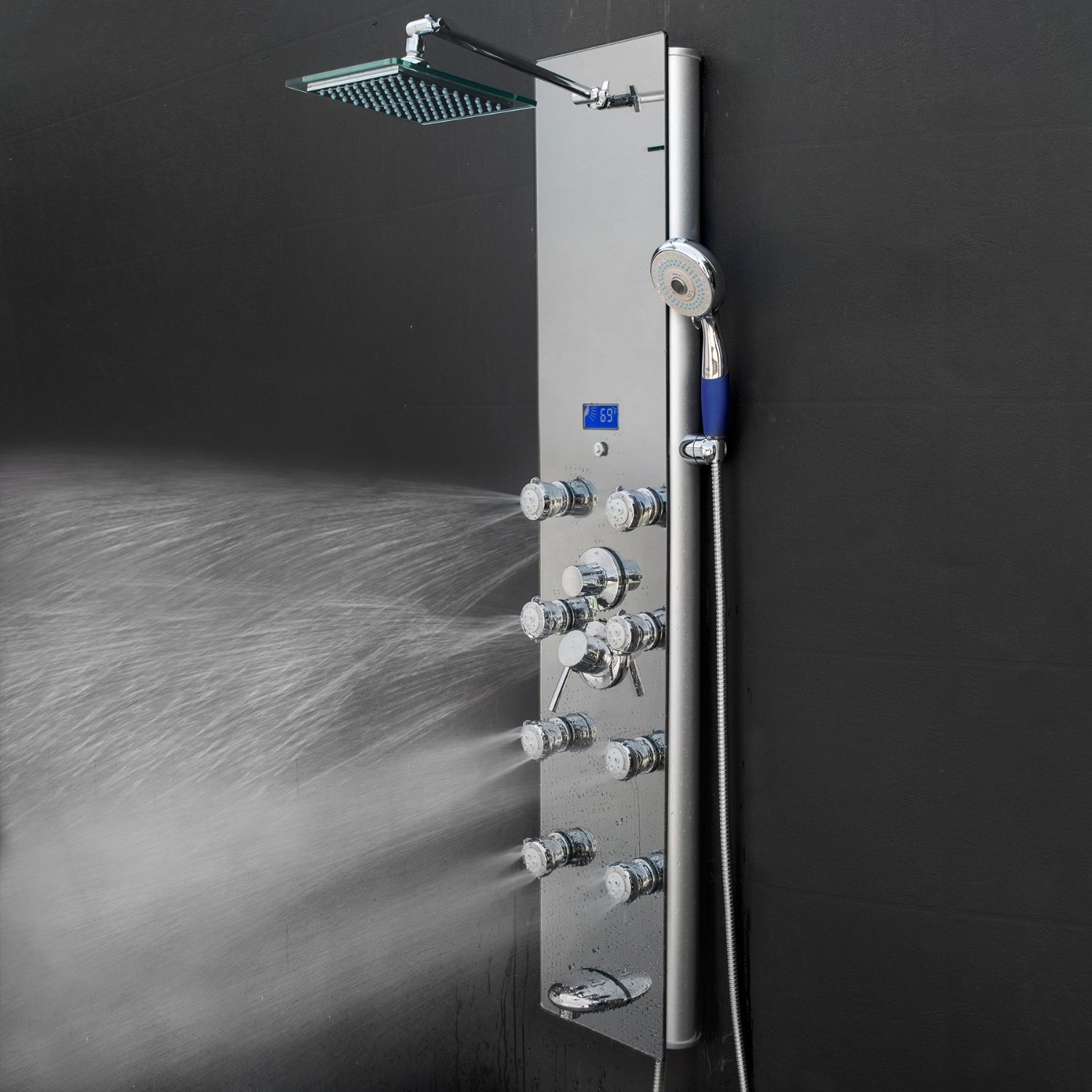 You know what would make the world a better place? If everybody had one of these bad boys in their homes. This amazing shower panel system comes with a rain shower head, a handheld shower head, tub spout and 8 adjustable jet nozzles for an amazing shower massage.
The entire panel is made of tempered glass that serves as a stylish mirror and has an LED temperature indicator allowing you to control the heat (or cold) with perfect precision. You're guaranteed an awesome experience every time you set foot in the shower!
Show N Go Remote Controlled License Plate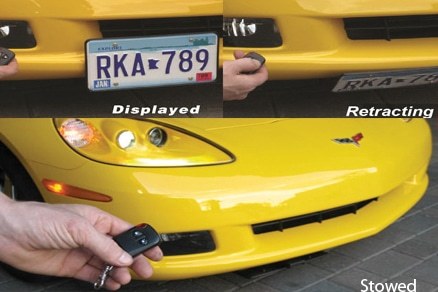 Control the display of any license plate with a touch of a button. Easy to install and use, this is a great feature to add to any sports car. Made with stainless steel components, it will last long and looks every part of a fancy lifestyle.
Mountaineer Brand Beard Care Kit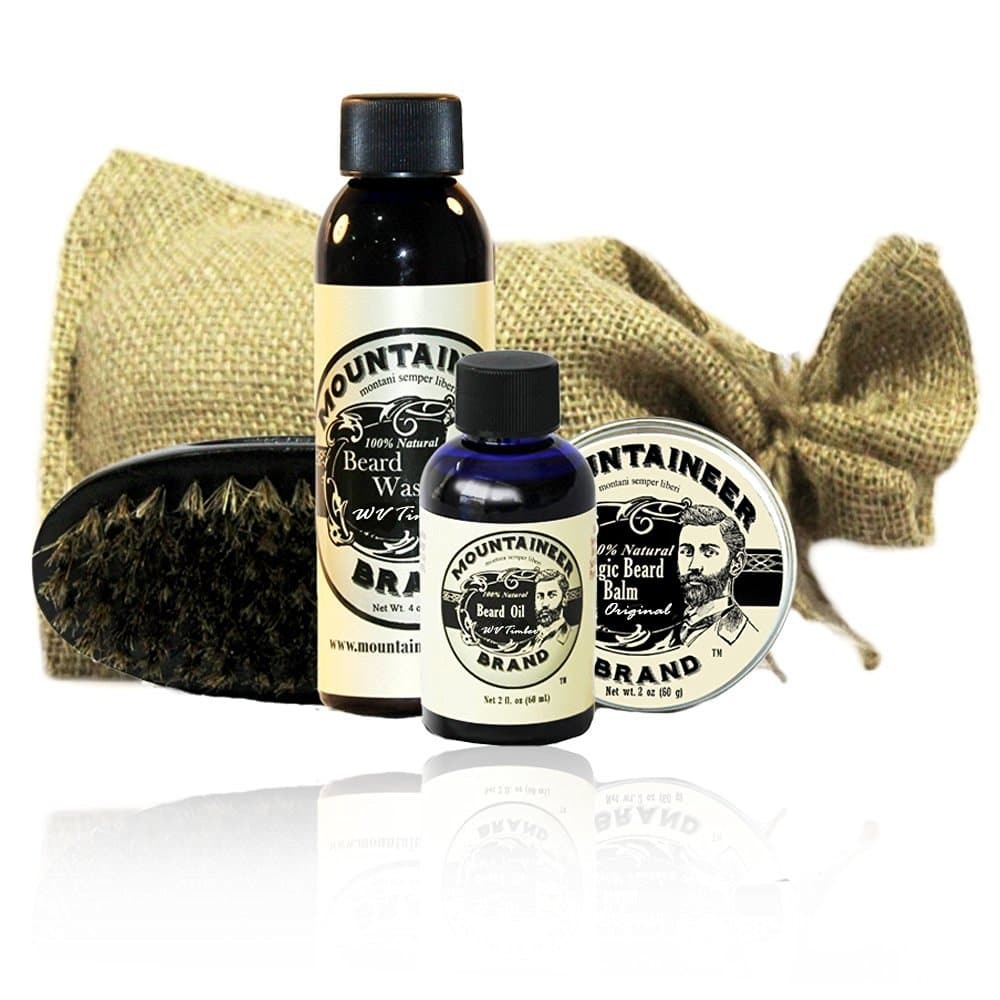 Add some luxury to beard care with this kit. There are beard wash, Timber oil and a beard balm. All the products are made to soften and shine beards. A military brush comes as part of the kit.
Sea Doo Dolphin Sea Scooter
Shoot through the water with the propulsion device. Can travel at 2 miles an hour while submerged, and is perfect for any water sports lover. It is rechargeable and made with safety in mind. Overall, this is a unique gift for anyone.
Tungsten Sphere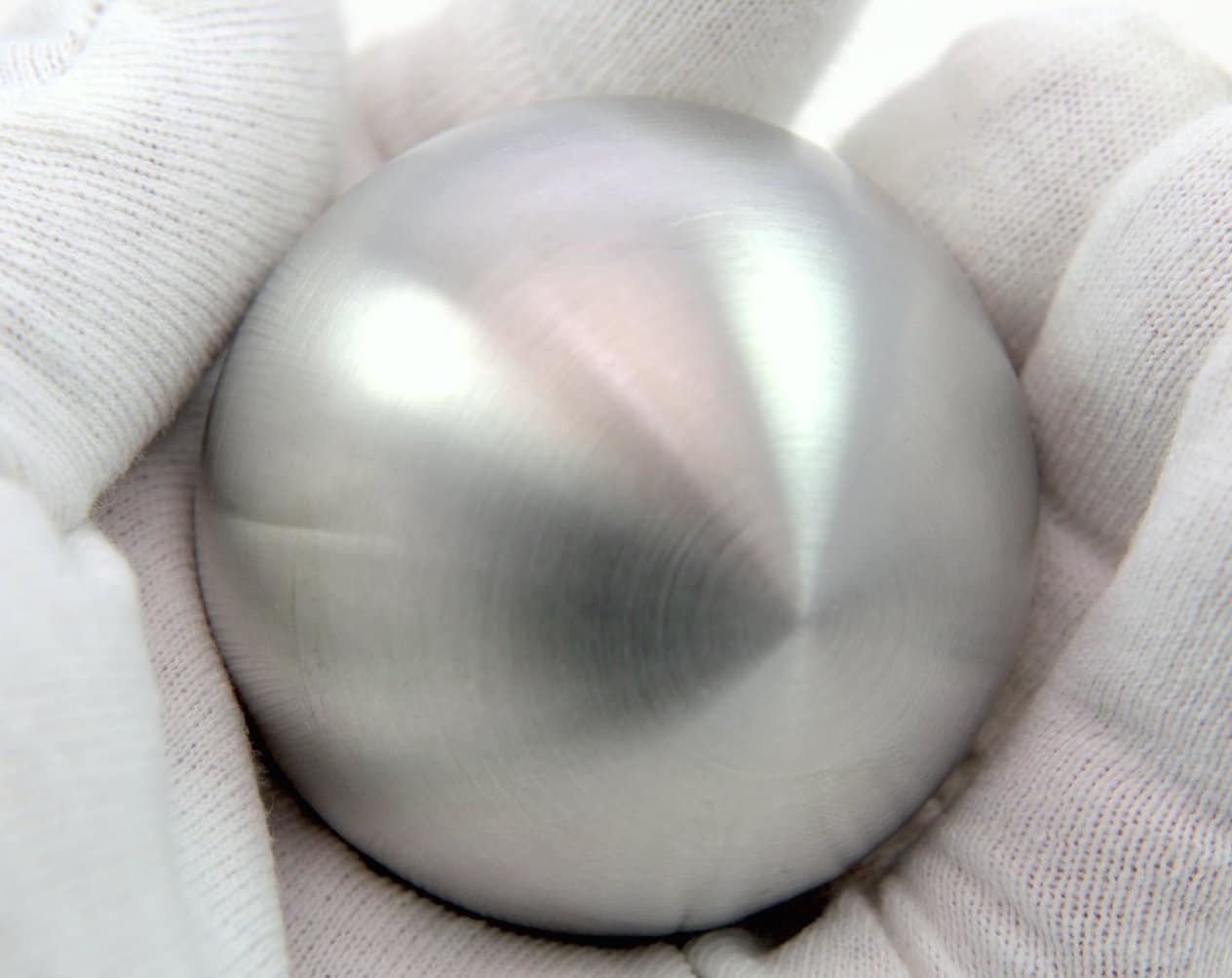 Tungsten is one of the densest elements. This sphere comes with a base allowing for easy display. It is perfect as a desk ornament and a great conversation piece. Weighs 1.5 kilograms and is not pure tungsten ( 90% tungsten 7% nickel 3% iron).
Rotating Acupressure Foot Slippers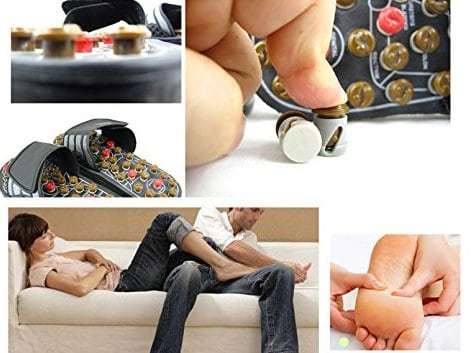 These slippers massage the foot using reflexology as the basis. Cure pains anywhere on the body by pinpointing parts of the foot. Slippers fit Man (8.5-9.5)/Women (10-11). Beneficial to anyone with health issues.
Music Angel Levitating Bluetooth Speakers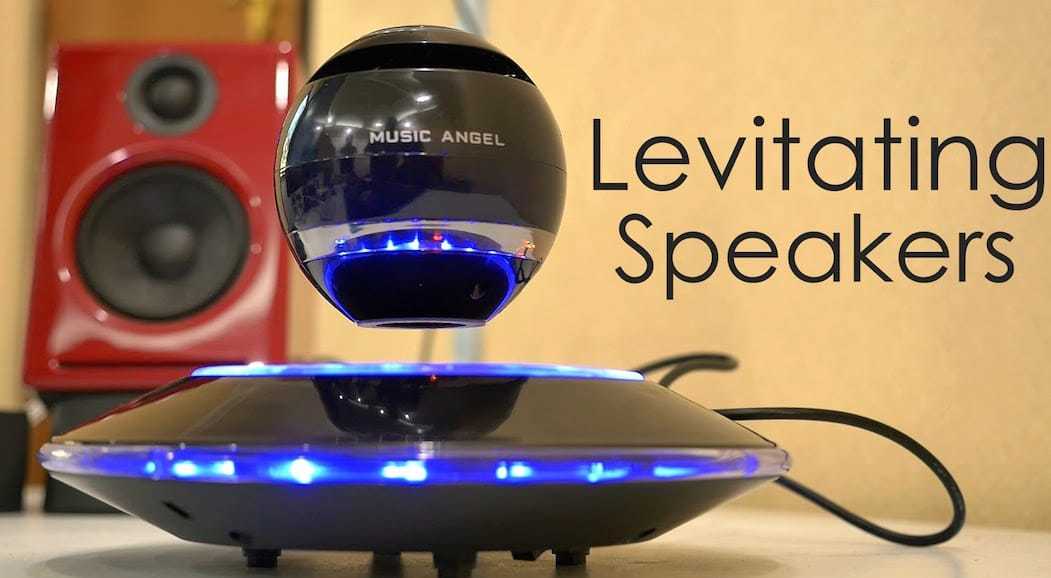 Play music in a whole new way with this levitating speaker. It allows for undistorted sound, LED flashing and high-tech capabilities. Pairs easily with Bluetooth to any device. Comes in two colors. Nothing like it on the market.
Find it here!
How to Drive: Real World Instruction and Advice from Hollywood's Top Driver
Learn all the tricks of the trade from The Stig (Top Gear) in this tell-all book. It teaches safe but also the best driving practices for any car. Easy to read, this is a great buy for any car enthusiast or bad driver.
Vicious Circle Stonewashed Folding Knife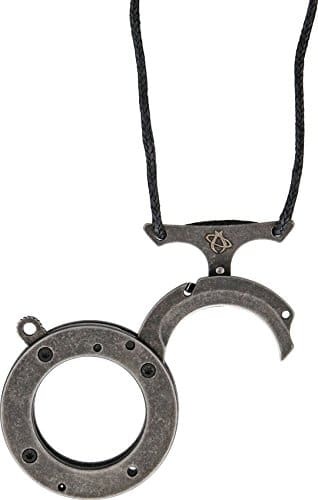 This stylish pendant doubles as a knife. It folds up onto its self and would be a great gift for a hiking enthusiast or as a means of self-defense. Comes in a variety of styles and the Mantis brand is a trusted maker of great quality knives.
The Cash Cannon Money Gun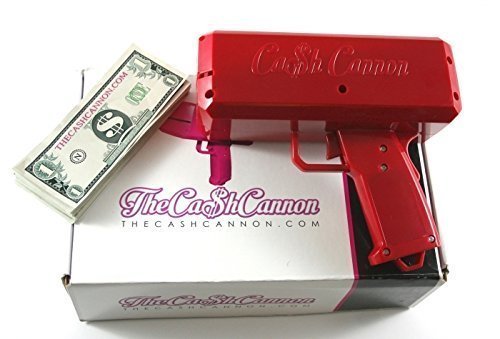 Give the man who has everything a way to flaunt his money. This money cannon dispenses $50 and $100 bills but also works with coupons and fake money. Perfect for parties and as a novelty gift.
Handmade Wood Beer Mug
Made from wood, this beer mug is perfect for any Viking. Metal inserts keep the beer cold, and the wood adds a unique flavour to the beer. Handmade and unique.
Find it here!
Longans 15 Piece Lock Pick Set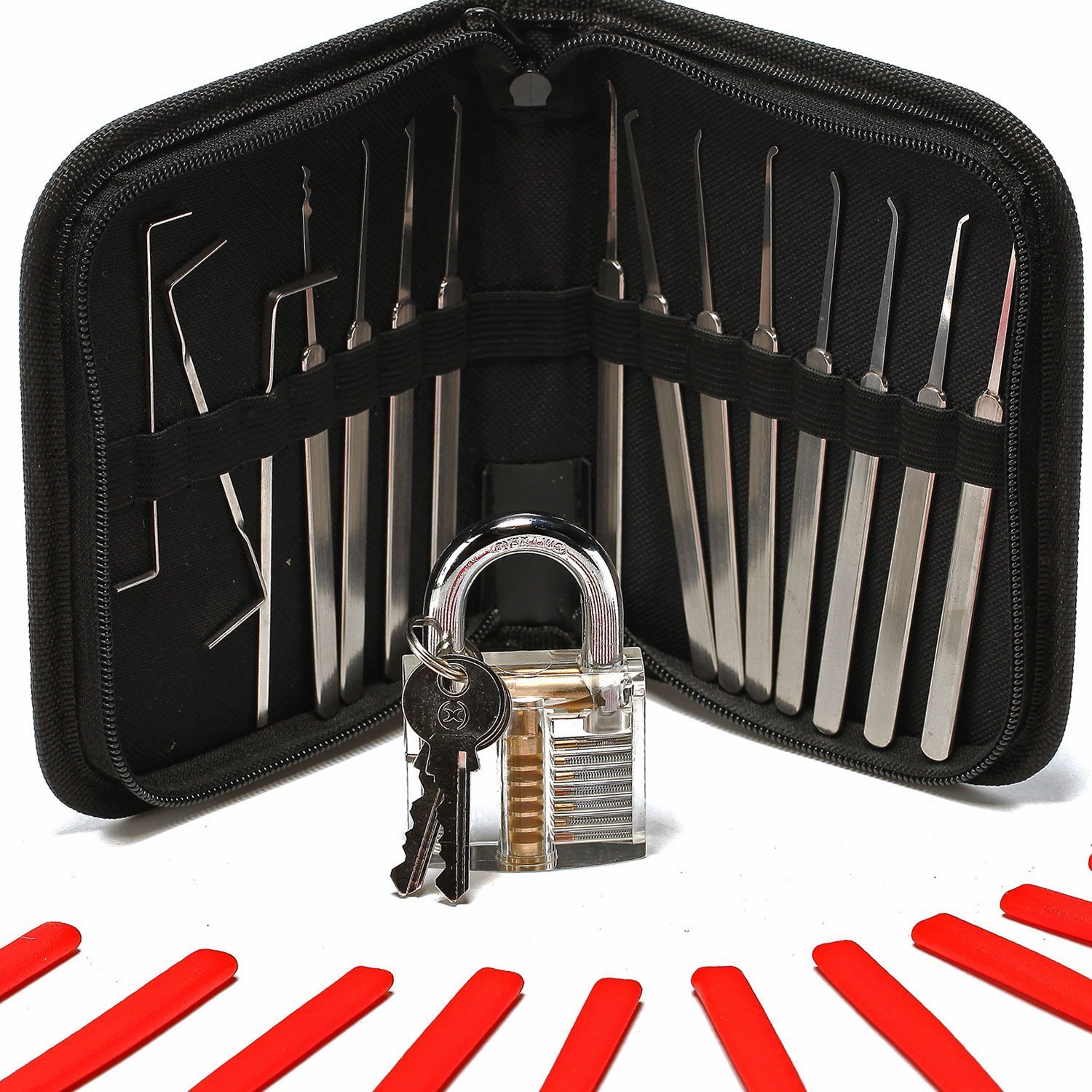 Lock picking has never been easier than with this kit. Learn to pick the most complex of locks with an Ebook and a complete set. Guaranteed to open up 90% of all locks.
Find it here!
FlashForge 3D Printers

3D printing is the future. FlashForge is a great beginner's printer that allows for easy handling Connected through a USB cable this printer is budget friendly and provides an excellent introduction to 3D printing. One roll of colored filament included.
PowerLead Mobile Theatre Video Glasses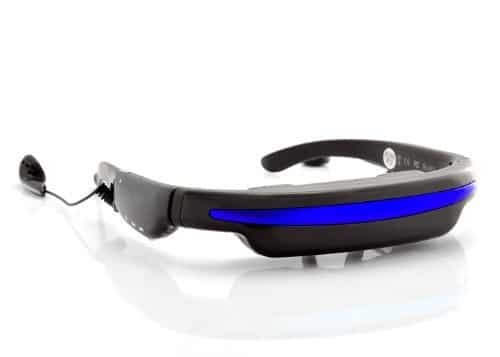 Make the big screen even bigger with this personal theatre. 3D stereo sound and clear imagine these glasses are a step into the future. Perfect as a portable device.
Quentin Tarantino: The Ultimate Collection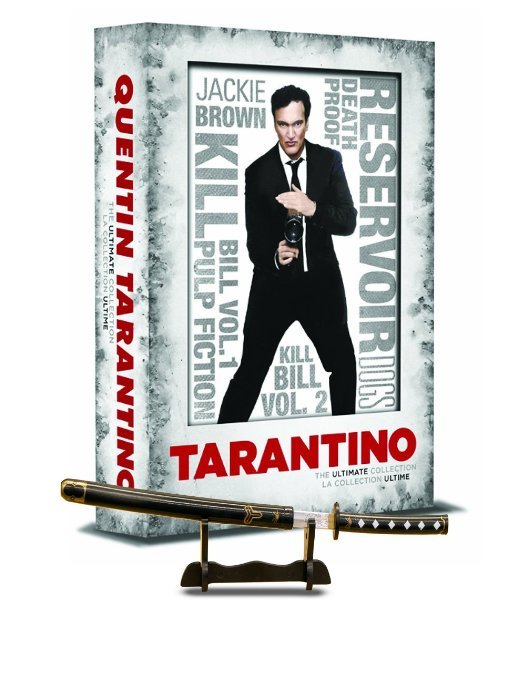 This box set is ideal for any film buff. Comes with a small sword replica from Kill Bill as well as eight great films. Well-presented and a great collector's item.