This article contains affiliate links.
Adult-ing is hard work so don't think you can get away with stuffing their stockings with the same old chocolates and silly putty you're putting in the kids' stockings. No, you want to get them a bunch of goodies they'll actually appreciate, like these naughty (and nice!) stocking stuffers for adults…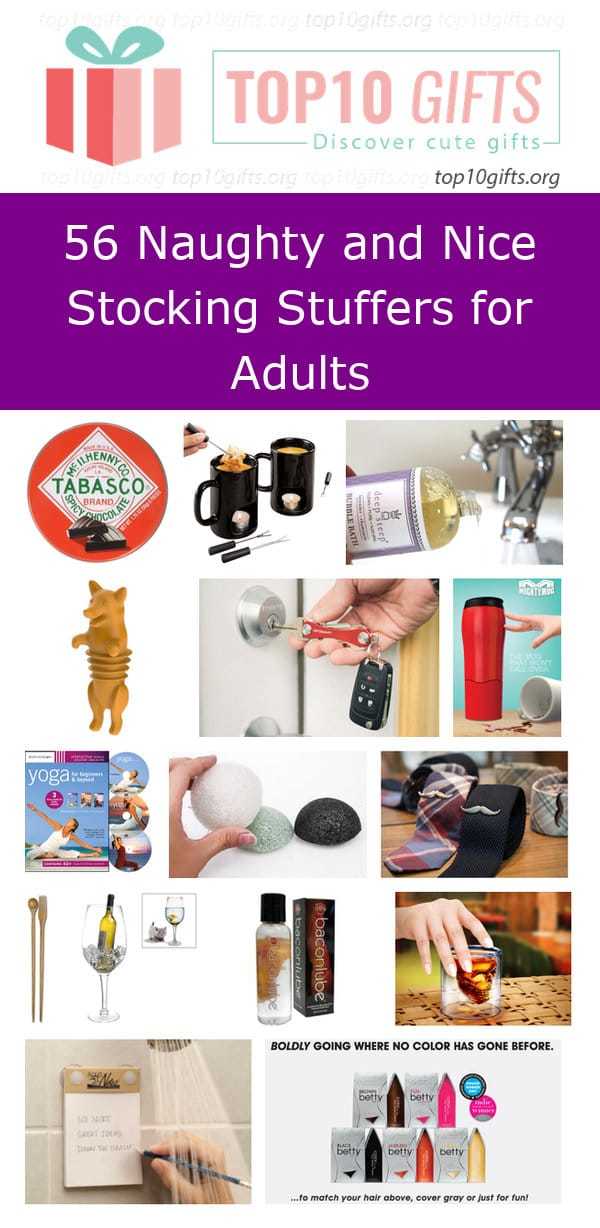 The Invincible Mighty Mug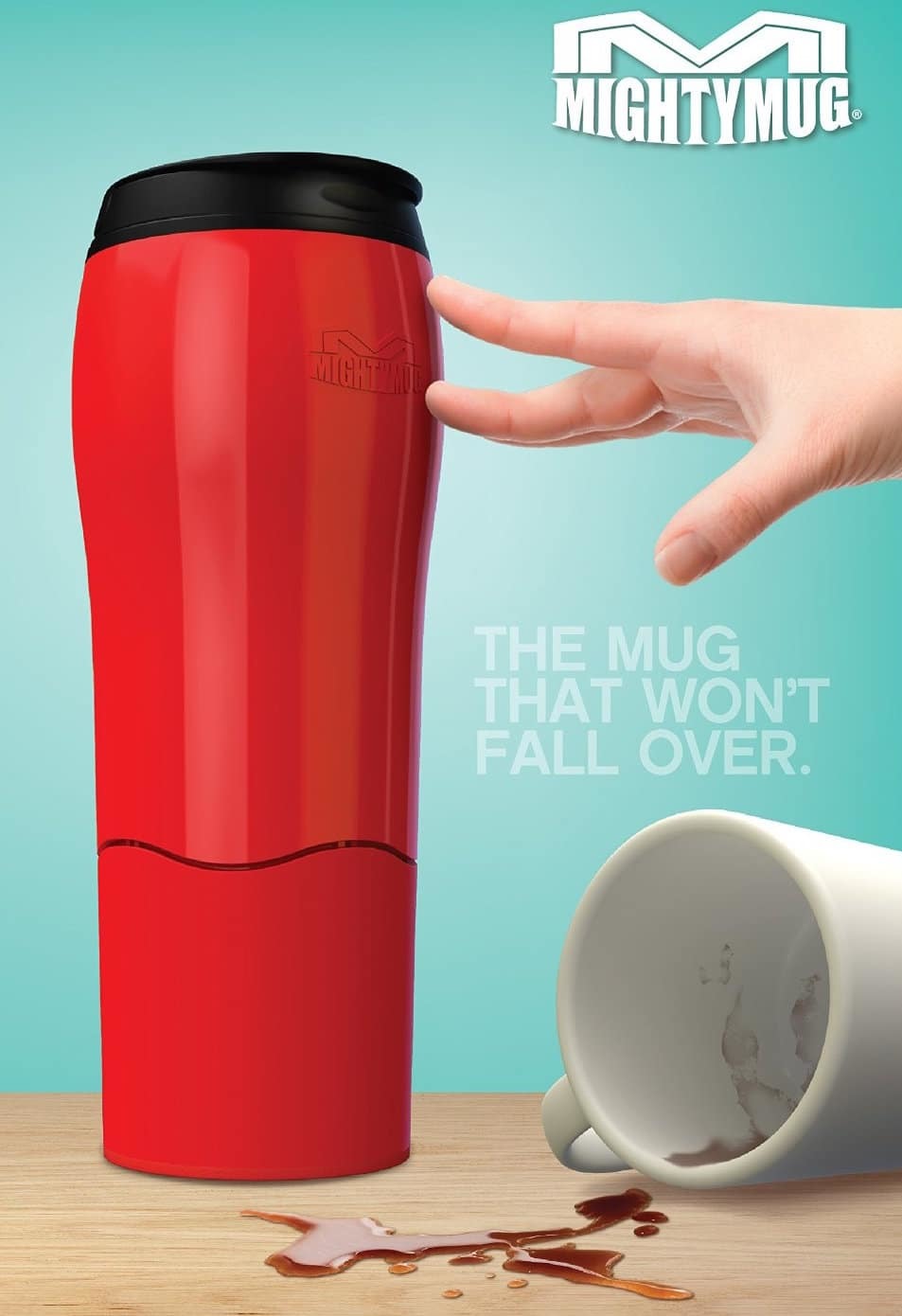 Who hasn't accidentally knocked a mug of coffee, a glass of soda or a cup of tea on their laptops, laps, notes, etc.?
It's happened to the best of us but isn't it time we stand up and say NO MORE? No more messy spills to clean up, no more precious coffee lost. If you feel like enough is enough, you'll want to get one of these invincible Mighty Mugs. These marvelous mugs refuse to get pushed around and even has a double wall construction to keep your drinks hot or cold longer.
Seriously, everybody needs one of these.
Corkcicle Chillsner Beer Chiller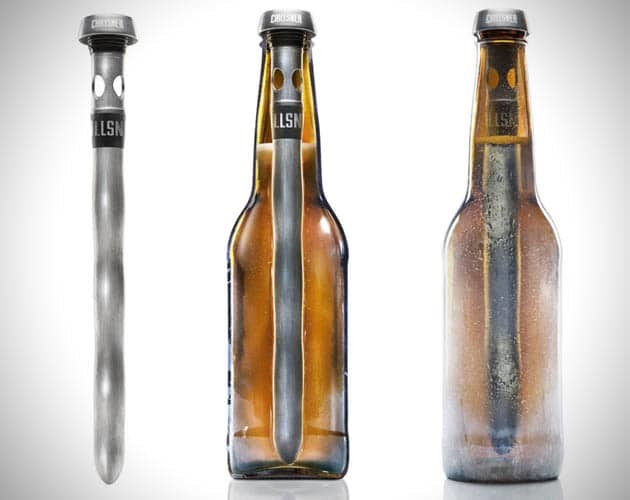 The best thing you can do for a beer lover? Give them the gift of cold beer. Always. From the first sip to the last.
Deep Steep Bubble Bath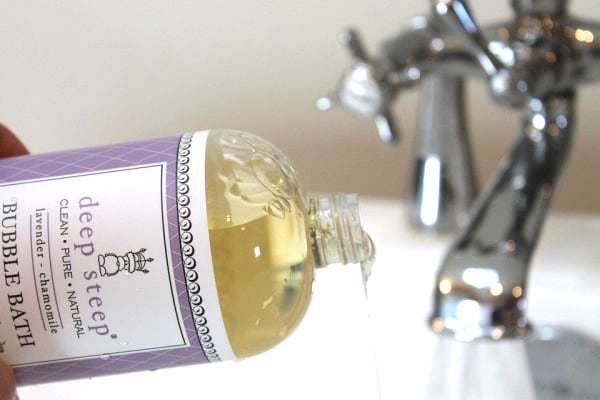 Winters are cold and harsh, which means luxurious bubble baths are a must.
Pair it with a decadent bottle of champagne to make these the best stocking stuffers ever.
Betty Beauty Pubic Hair Dye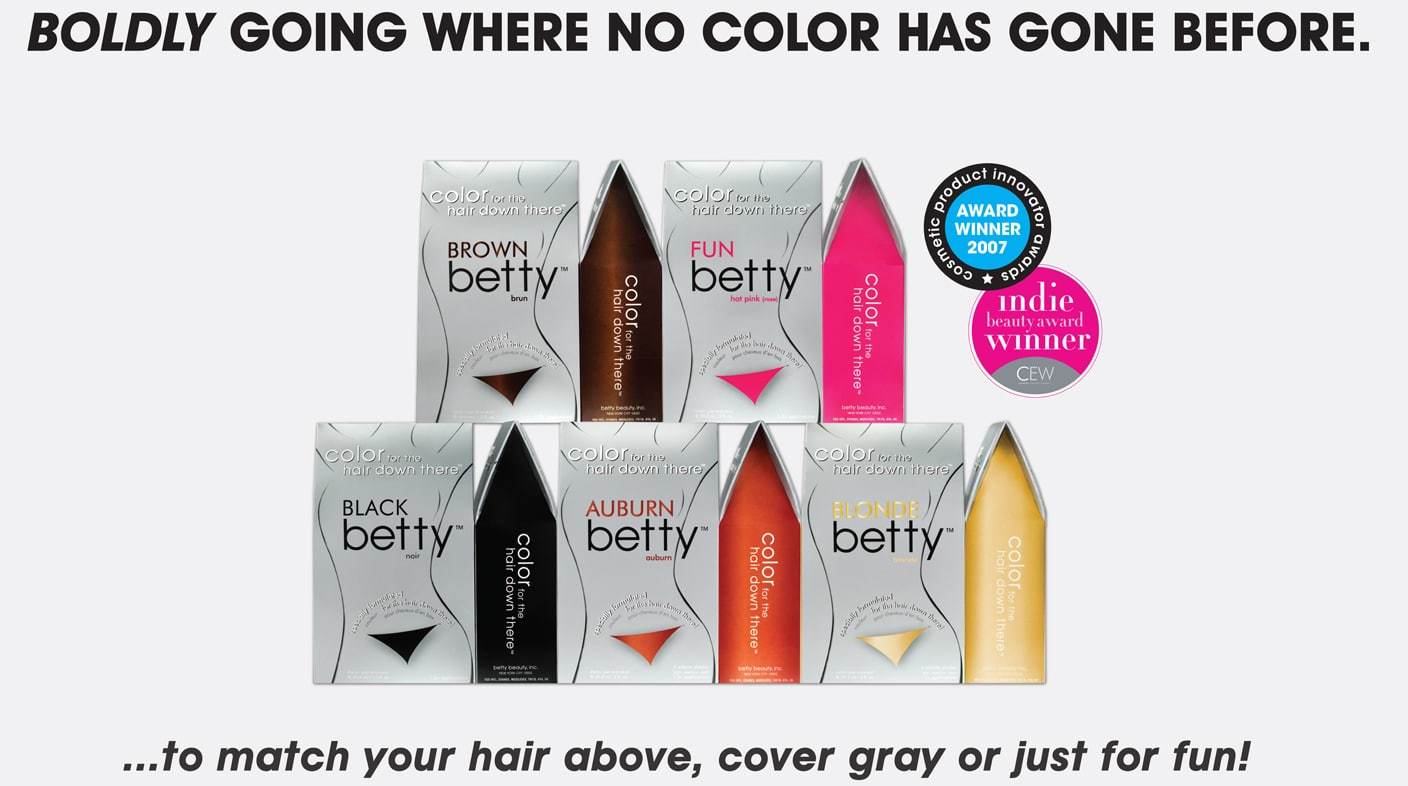 Know a fun, edgy woman with a great sense of humor? Well, she's going to get a huge kick out of this. Betty offers a line of hair dyes for the "hair down there" that ranges from sensible shades of brown and black to vibrant pinks and blues.
Note: You might want to make sure you know this person really well before gifting this.
Check out the whole range of colors here!
F U, Penguin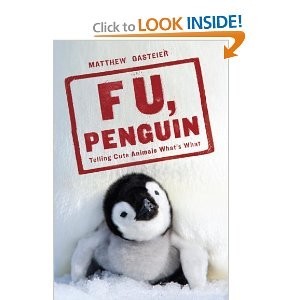 Adorably hilarious book, perfect as a stocking stuffer for anyone who likes:
1. Pictures of cute animals.
2. Laughing.
So, pretty much everyone.
Ben and Jerry's Euphori-Lock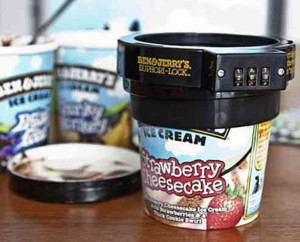 Help your family protect their ice cream from one another with this combination lock protector. Complete with taunting note: "I'm terribly sorry, but there is no "u" in "my pint."
Hot Stone Massage Synergy Stone
This perfect do-it-yourself massager heats up quickly in a microwave or hot water and has an ingenious wave design that makes it easy to to give gentle to deeper massage anywhere you need it.
Don't be fooled by its simplicity – the massages it delivers is every bit as luxurious as those you'd get at a spa.
Womanizer Clitoral Stimulator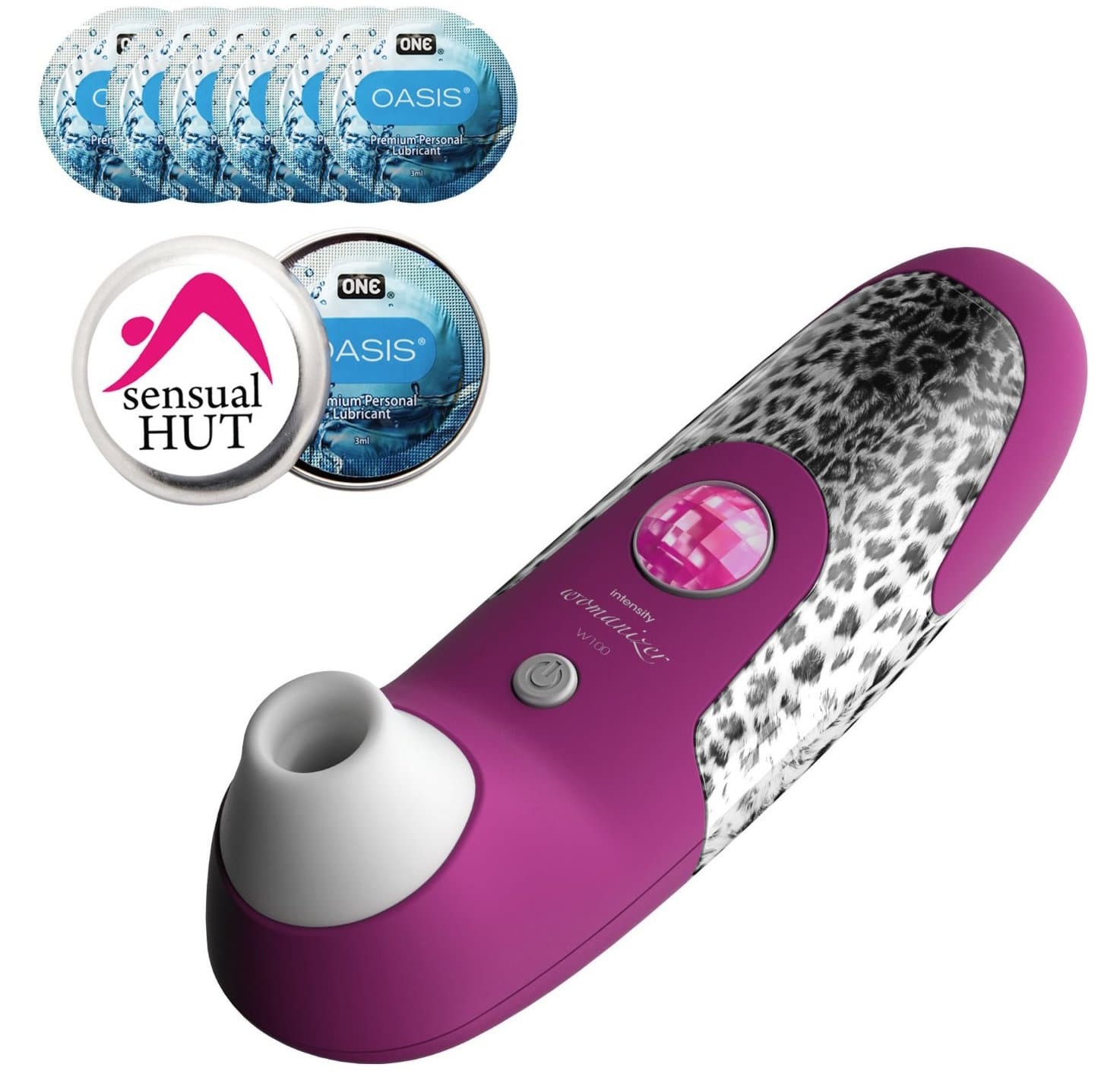 You know what's the best thing you can get a stressed out, frenzied adult for Christmas? If you guessed an orgasm, you got it right.
Stainless Steel Key Chain Flask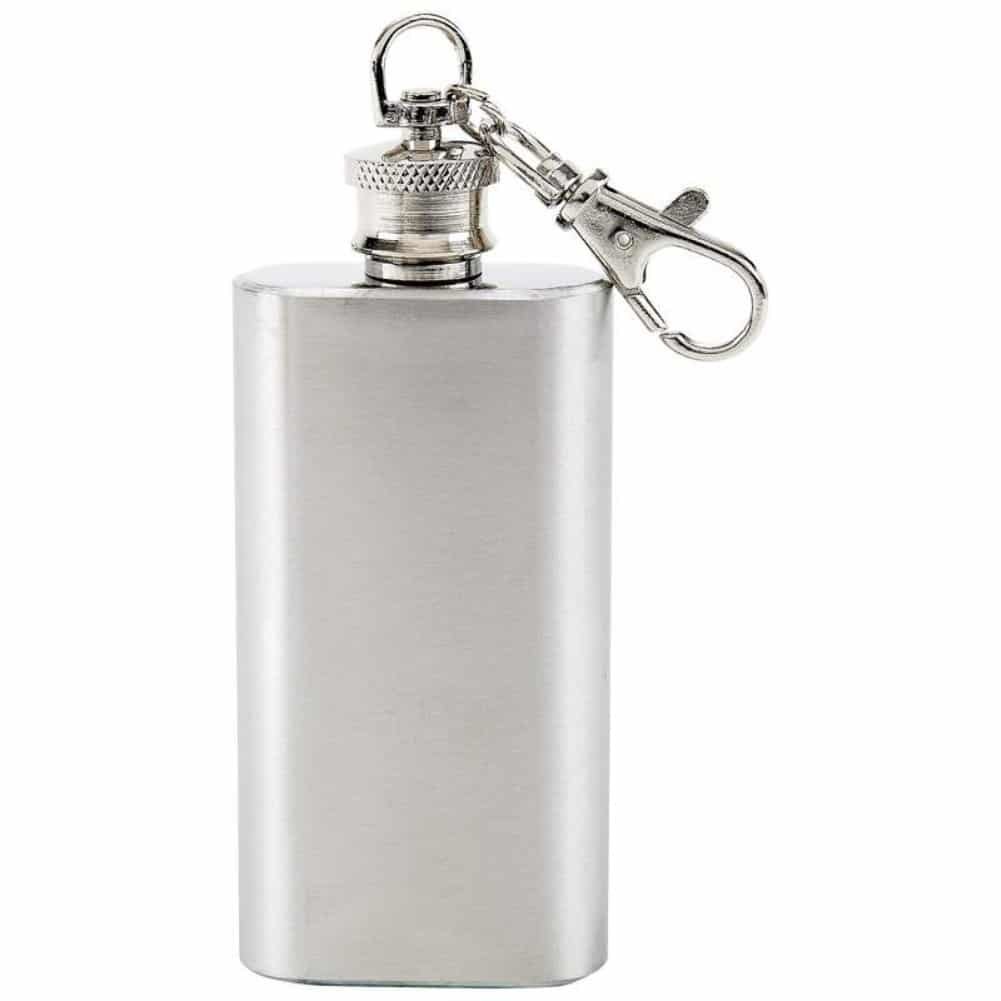 Know what's missing from pretty much everyone's life? A stainless steel key chain flask. Get them one.
Whale Coffee Mug and Cookie Holder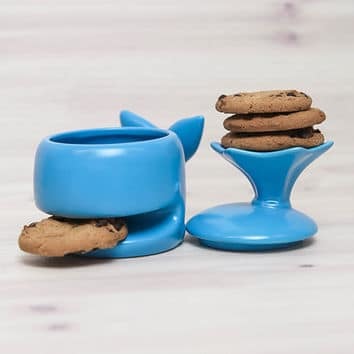 Who the hell doesn't love whales? And cookies. And probably coffee, too. Well, gift them the best of all worlds with this whale-shaped coffee and cookie holder. It's the best.
Sriracha2Go Keychain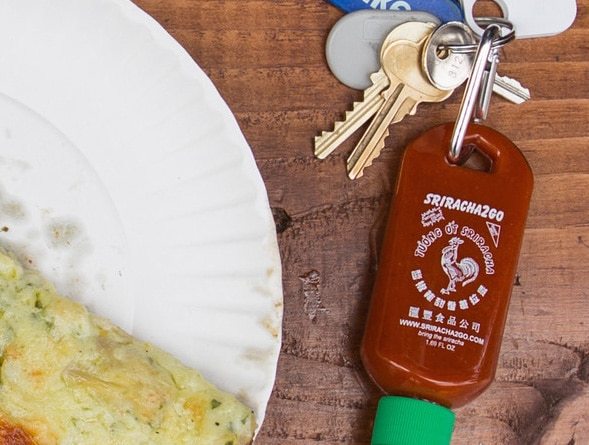 Ever have those horrible moments when you're at a restaurant and you realize they don't have any Sriracha sauce? Prevent that from ever happening again with Sriracha2Go.
Organic Dry Shampoo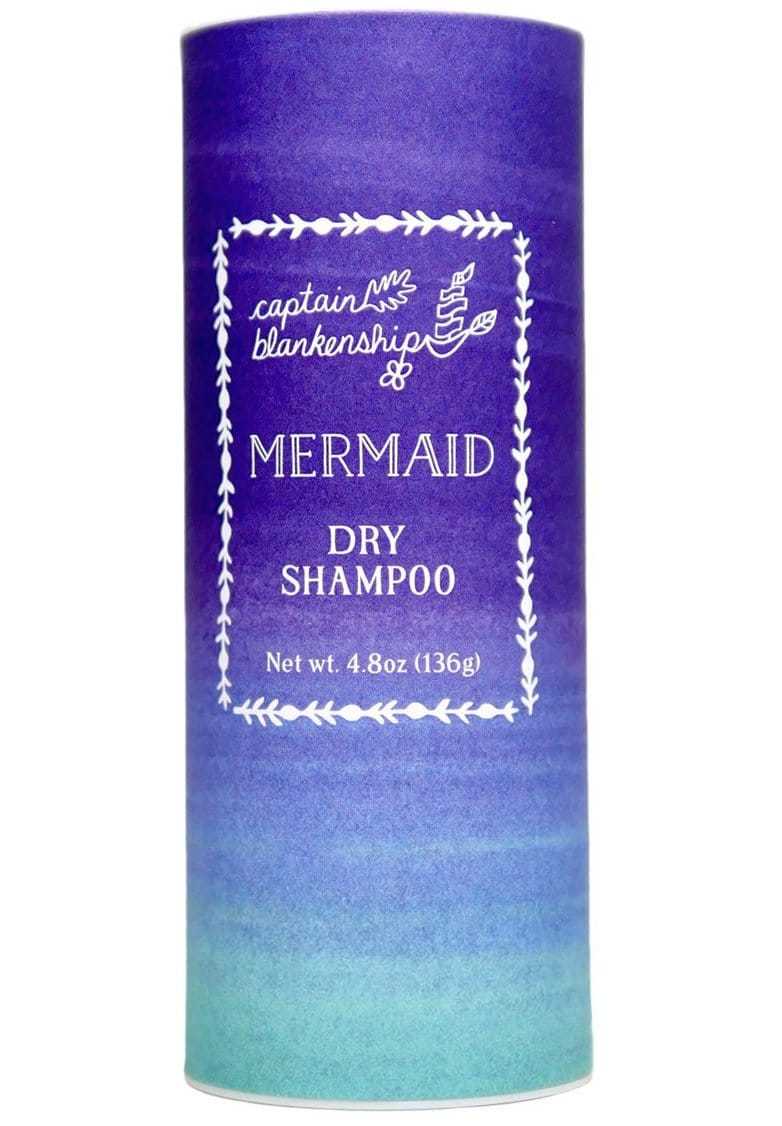 Here's the one thing that a lot of women just cannot live without: dry shampoo. It seems like such a frivolous, pointless invention but on those days when you can really use the extra 15 minutes of sleep, have back to back meetings or are just too hungover to shower before brunch…dry shampoo is the unsung hero of your day.
So if your friend doesn't already have a trusty bottle – trust us, she'll appreciate it. Especially since this one's 100% organic and free of any ingredients that may irritate her scalp.
Beer Flavored Jelly Beans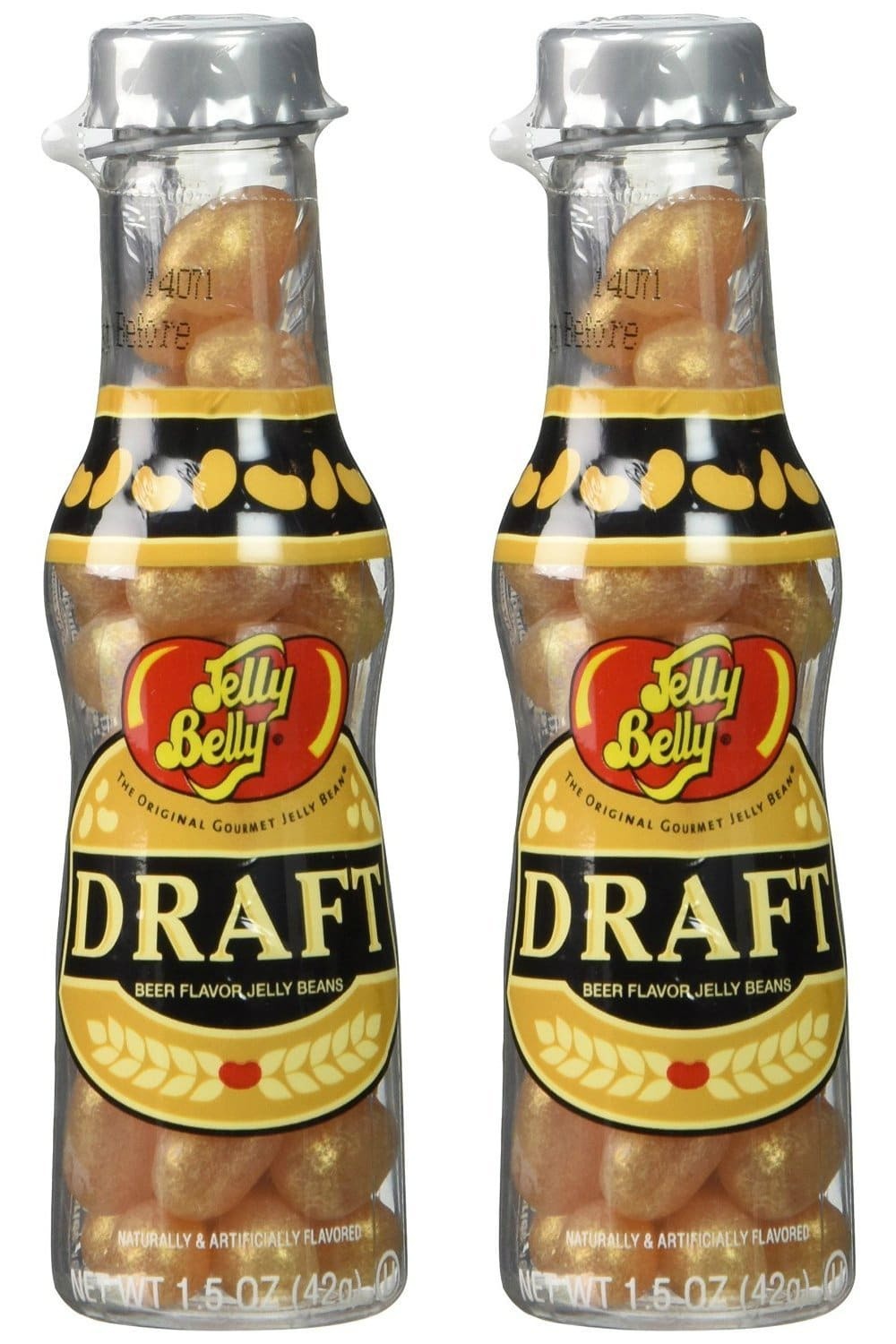 Where have these jelly bellies been all my life?! Absolutely delicious, beer-flavored jelly beans guaranteed to make any beer lover very, very happy.
Face/Butt Soap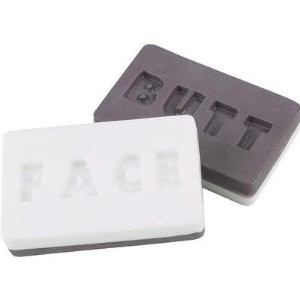 Ever wish you could just stop washing your FACE with the BUTT soap? This is a distinction we should all make – but hey, who has the time to keep track of which soap we used on what?
Help your family out with these handy little soaps.
Yoga for Beginners & Beyond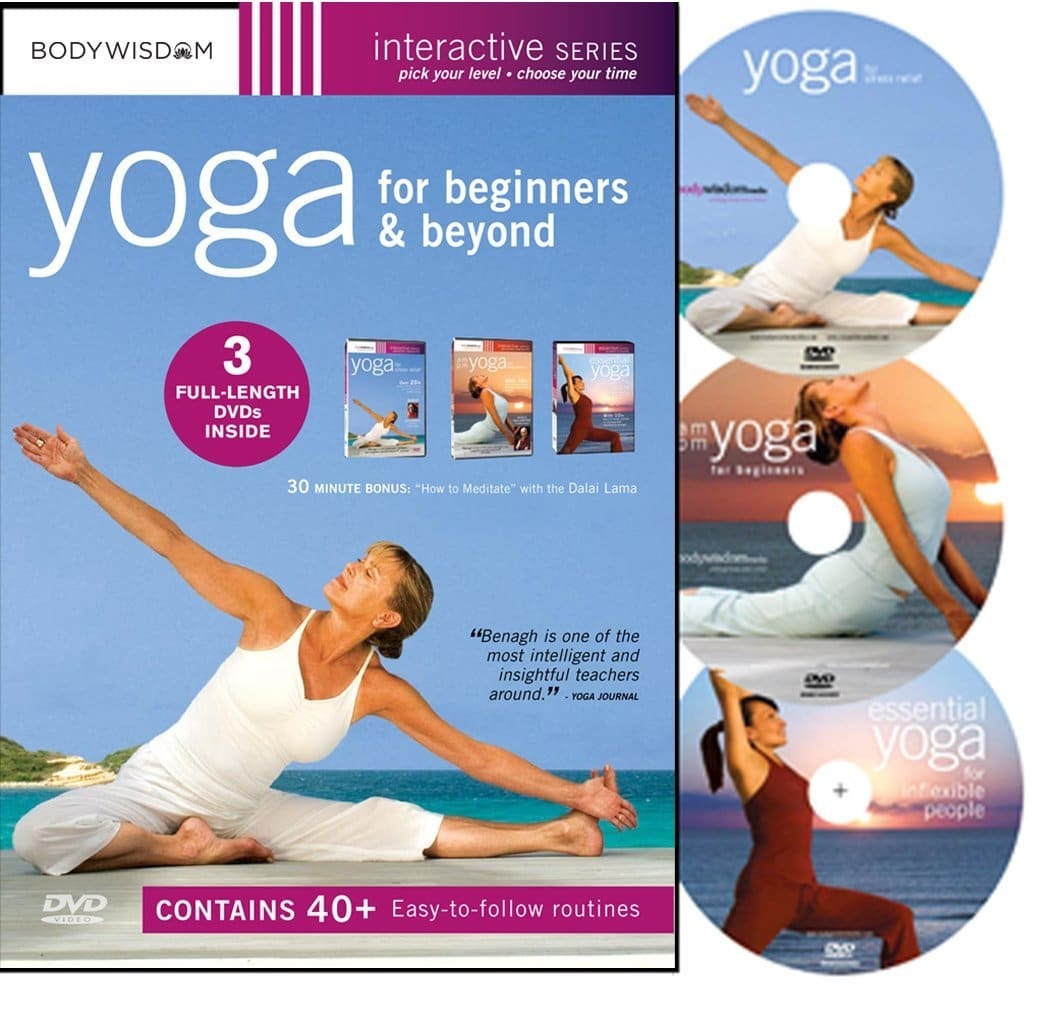 This yoga set comes with 3 DVDs. Routines range from 15 minutes to 60 minutes and building up flexibility, mental awareness and all around fitness.
Guinness Luxury Dark Chocolate Truffles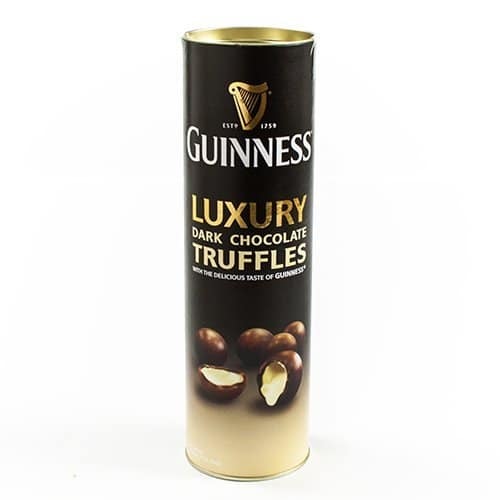 Chocolate all around and a Guinness flavored center…how does it get any better than that?
Knuckle Duster Coffee Mug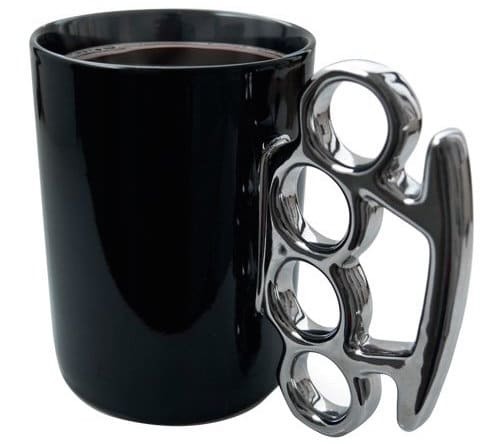 This coffee mug brings together coffee and self-defense. The handle is shaped like a titanium knuckle duster, and the mug holds 15 ounces. A great statement piece for home or the office.
Elephant Ring Holder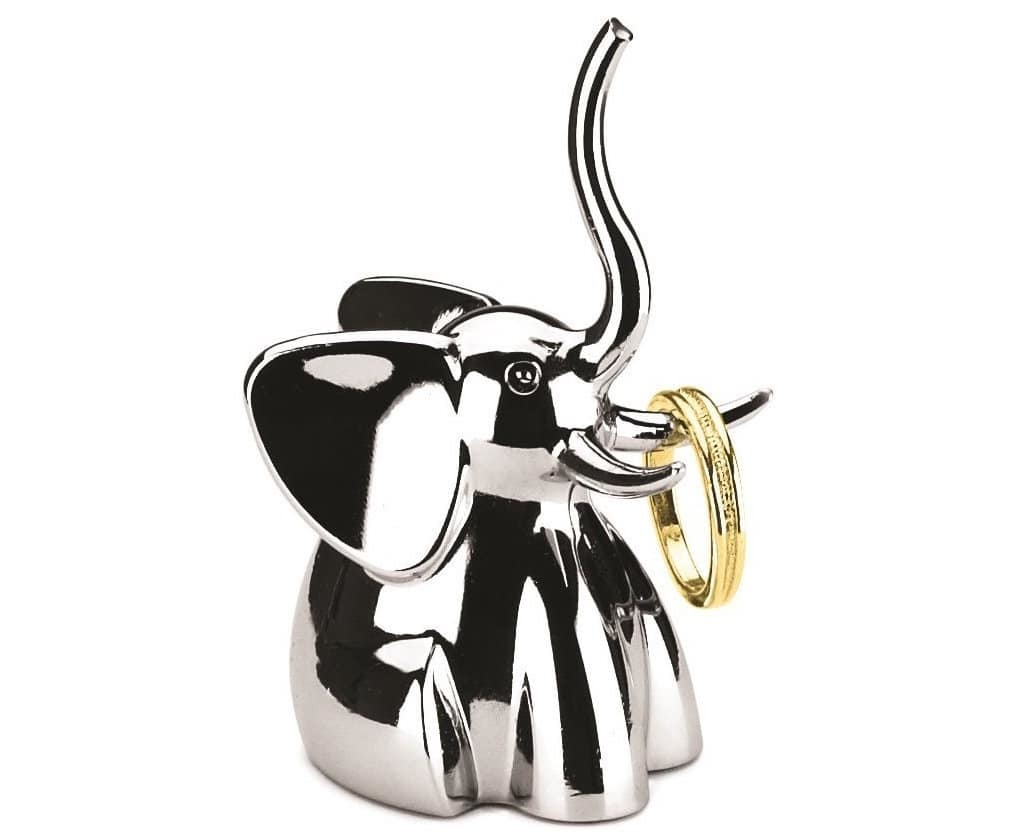 This beautiful cast metal elephant holds all your rings on its wonderfully long and delicate snout and tusks.
Crystal Skull Shotglass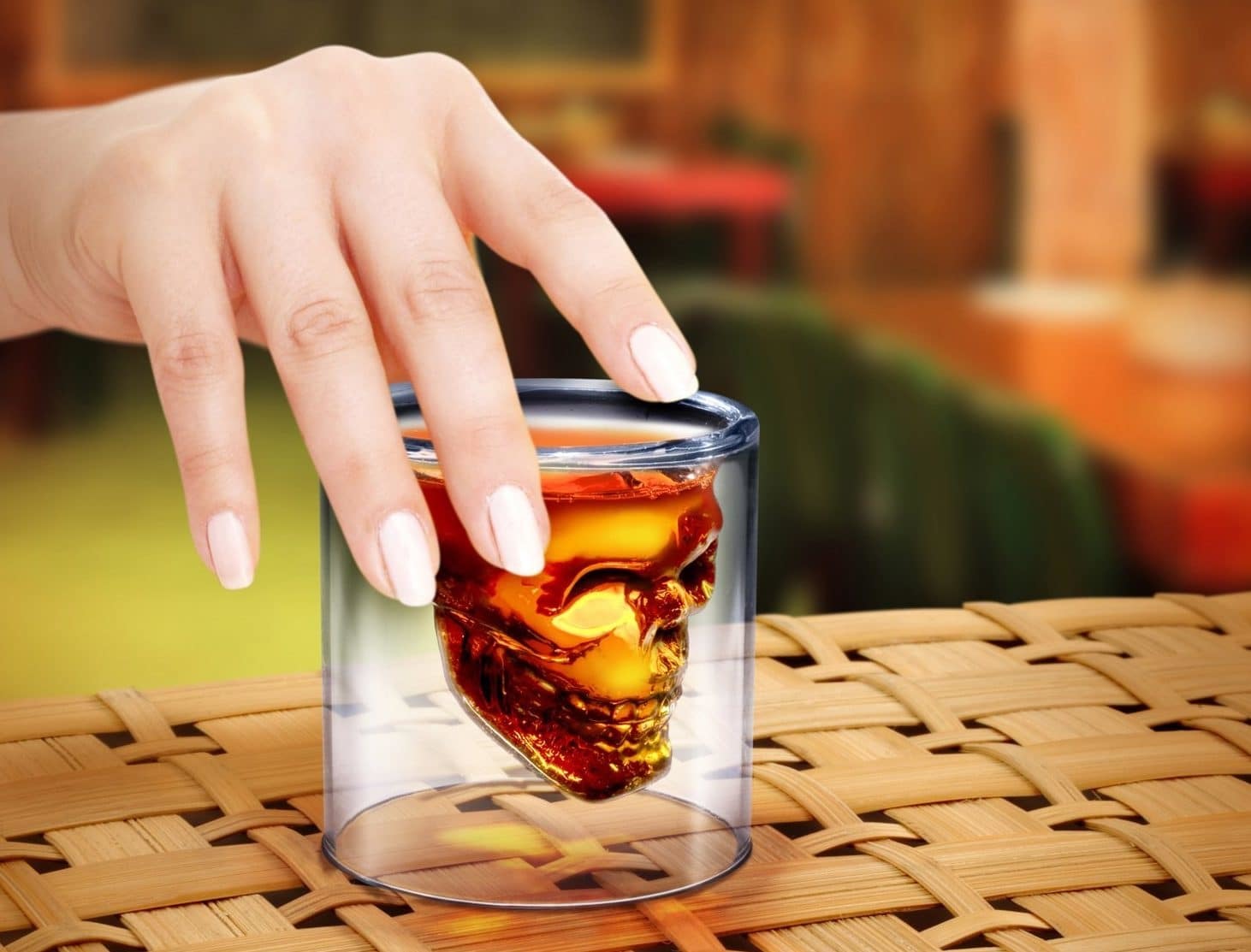 Drinking whiskey neat not bada** enough? Pour it into a crystal skull shotglass.
Reindeer Mug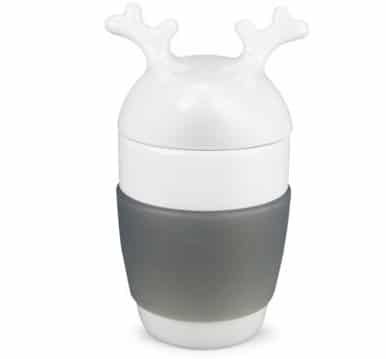 It's a reindeer that holds coffee. The perfect stocking stuffer. Bonus points if there are candies in it!
Mini Panda Power Bank Portable Charger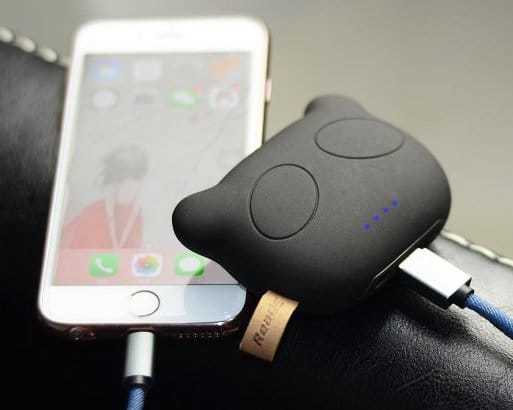 So cute and so practical, this highly portable charger is easy to stow away into any purse for a full charge wherever you roam.
Shapes Drink Rocks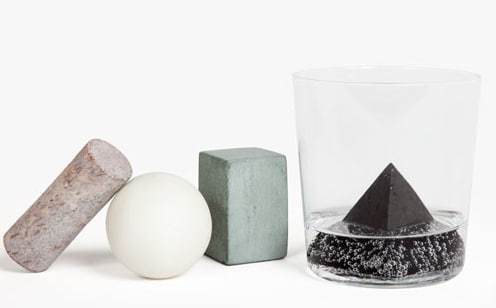 These cool geometry shapes keep your drinks cold without watering them down!
Hurraw! Organic Lip Balm Set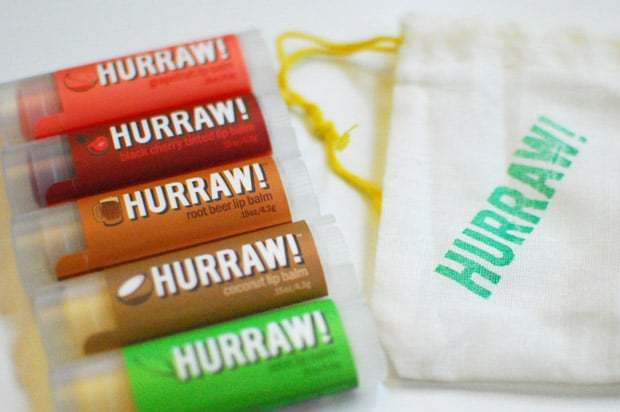 The weather outside is frightful and the first body part to suffer are always the lips. Give your loved ones the always lovely gift of soft, moisturized puckers with a set of Hurraw's 100% organic lip balms. They come in super yummy flavors like Root Beer, Chocolate, Coconut, and more!
Bar10der 10-in-1 Ultimate Bartending Tool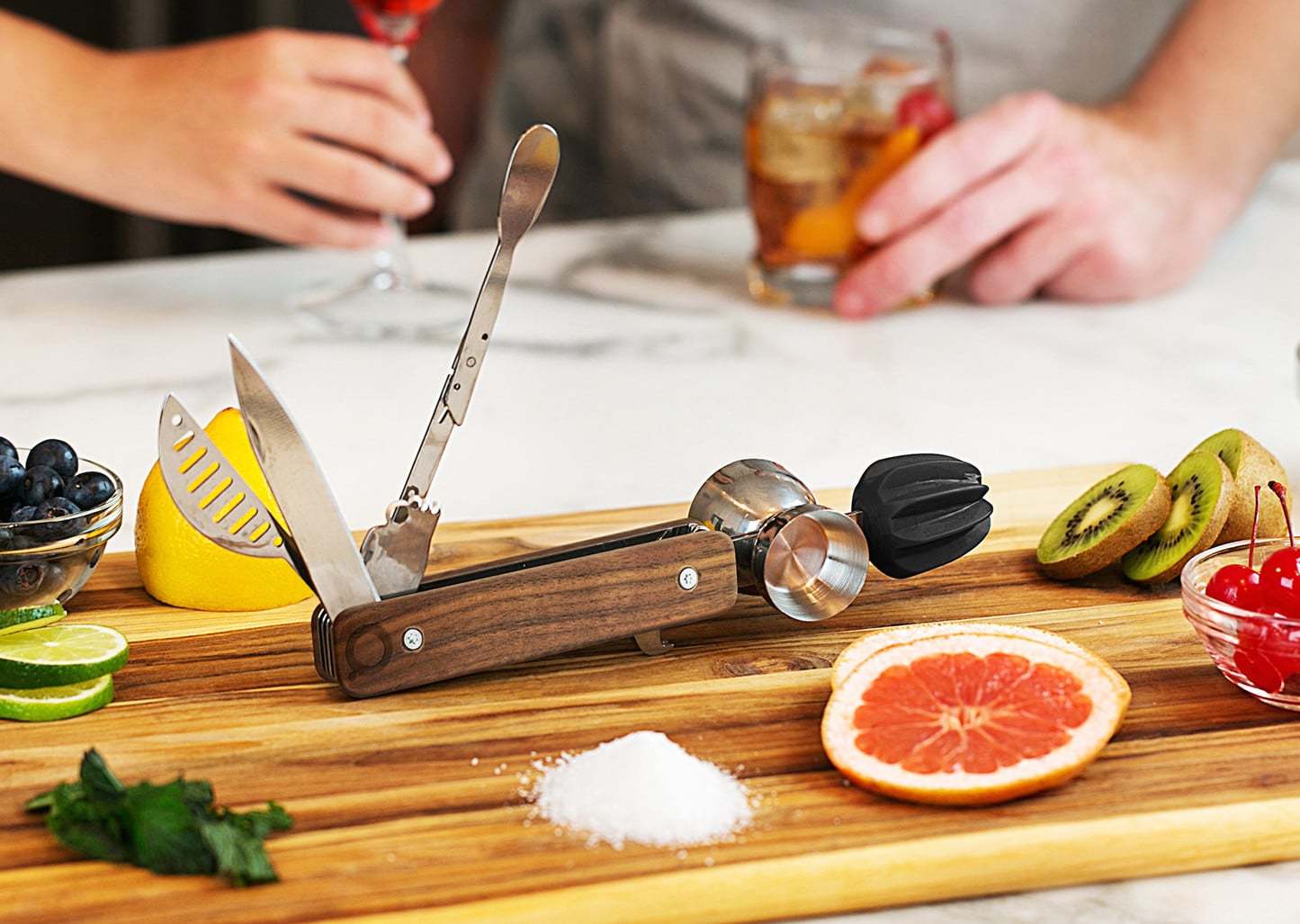 Made of high quality stainless steel and available in several colors, this 10-in-1 ultimate bartending tool includes a Muddler, Knife, Reamer, Stirrer, Strainer, Corkscrew, and everything else your at-home bartender needs.
Dear Asshole: 101 Tear Out Letter to the Morons Who Much Up Your Life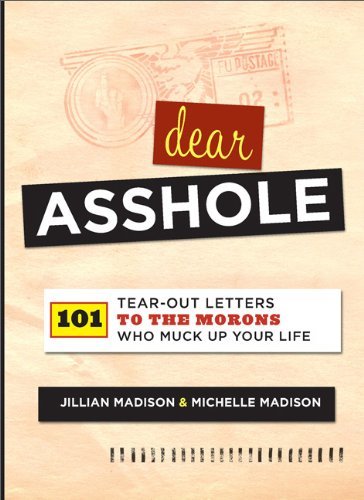 Who hasn't gotten pissed at the idiot who didn't clean up after his dog or the jerk who took the parking space you were clearly waiting for? Well, this handy little book makes it easy to convey your displeasure.
Complete with 101 pre-written, tear-out letters, this book covers almost every type of moron out there. It's a hilarious stocking stuffer for pretty much anyone you know.
Exfoliating Loofah Back Scrubber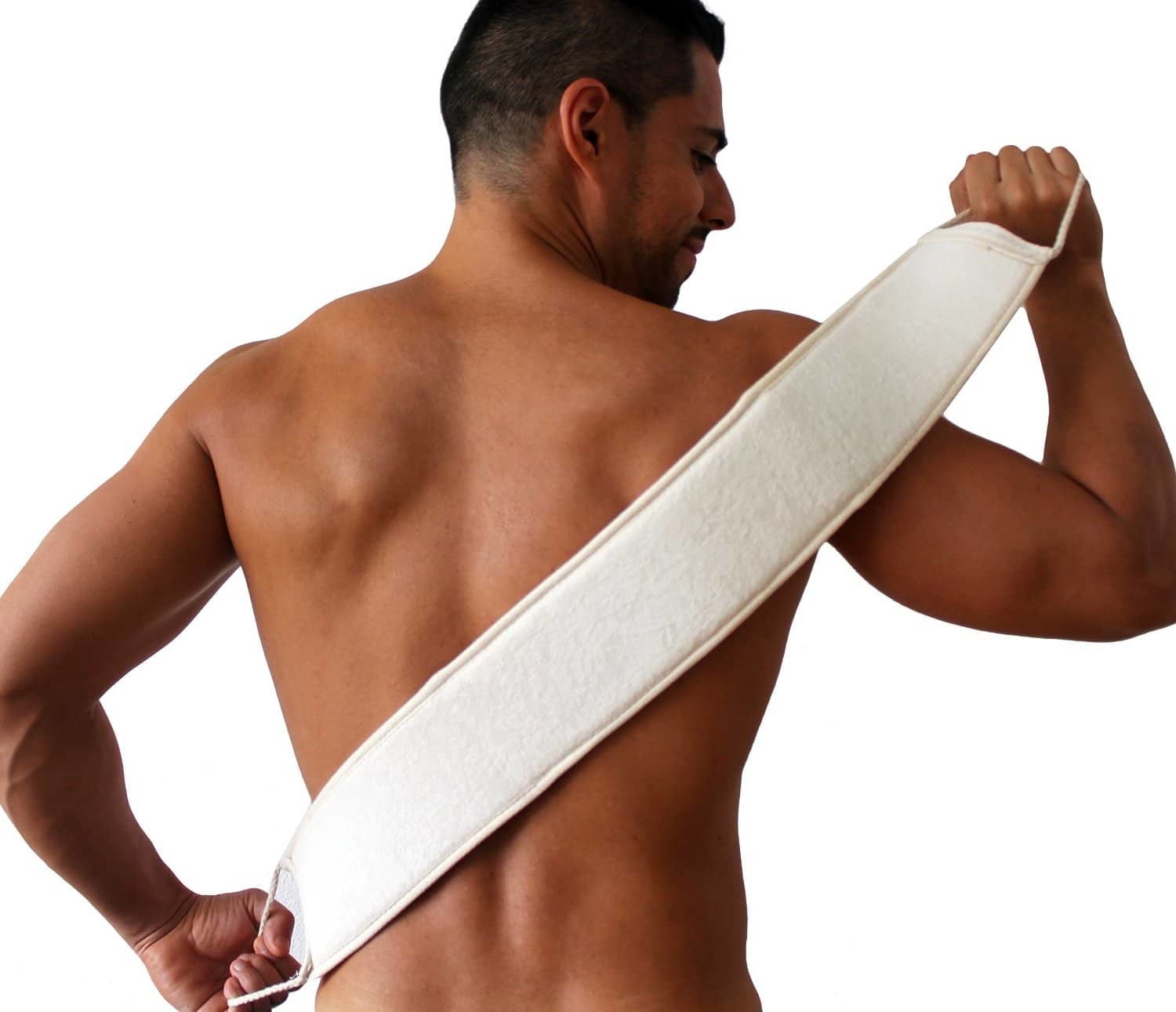 You know who's annoyed by their inability to properly clean, scrub and exfoliate the skin on their back? Everybody.
That's what makes this one of the best stocking stuffers for men, women and anybody else with a back.
Kovot Personal Fondue Mugs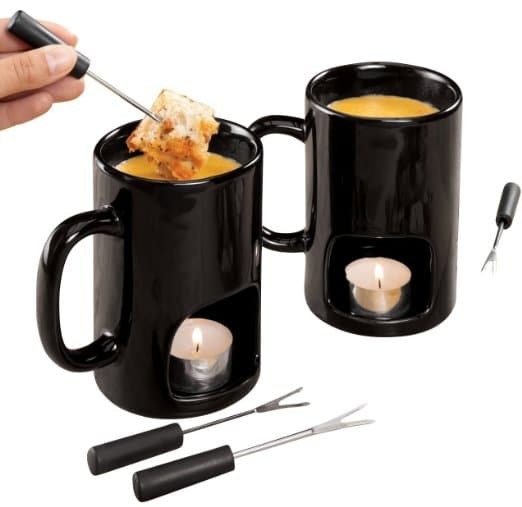 Sometimes, you just want some fondue without having to find the nearest restaurant or fire up a full fondue pot. Well, all you need to get your fondue on with these personal fondue mugs is some cheese and a little tealight.
The Married Kama Sutra: The World's Least Erotic Sex Manual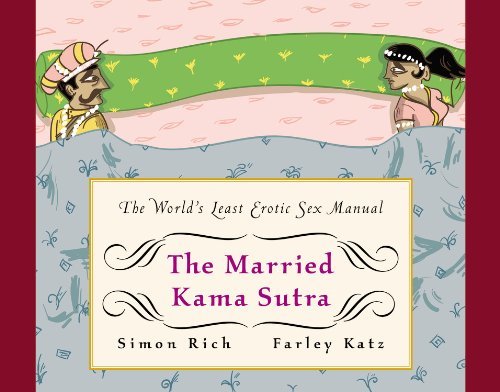 This is a hilarious book for couples with a sense of humor. Inside, you'll find an illustrated "sequel" to the famous Kama Sutra, complete with a guide to the position of married life and all the stuff that comes with it, i.e. dirty diapers, TV remotes, and wine glasses.
Corki Bottle Stopper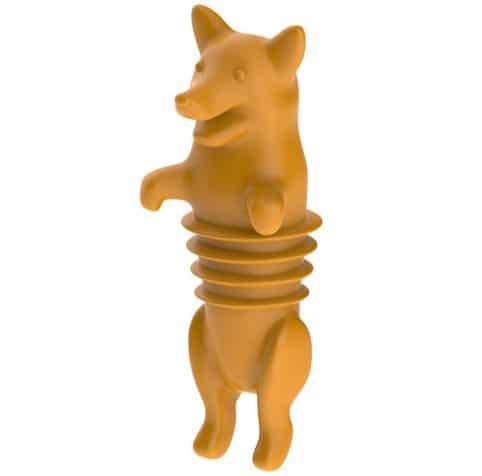 Got a dog lover you're shopping for? Here's the perfect bottle stopper for them!
Konjac Sponge Set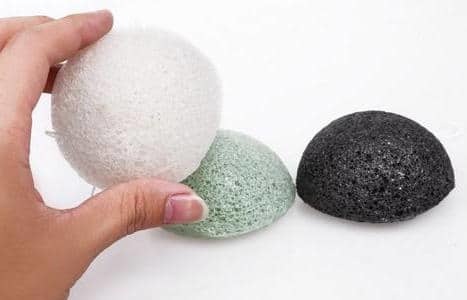 This 3-pack set of 100% natural and organic konjac sponges is the perfect stocking stuffer for women – or anyone who'd love a little gentle exfoliation.
ThinOPTICS Stick Anywhere, Go Anywhere Reading Glasses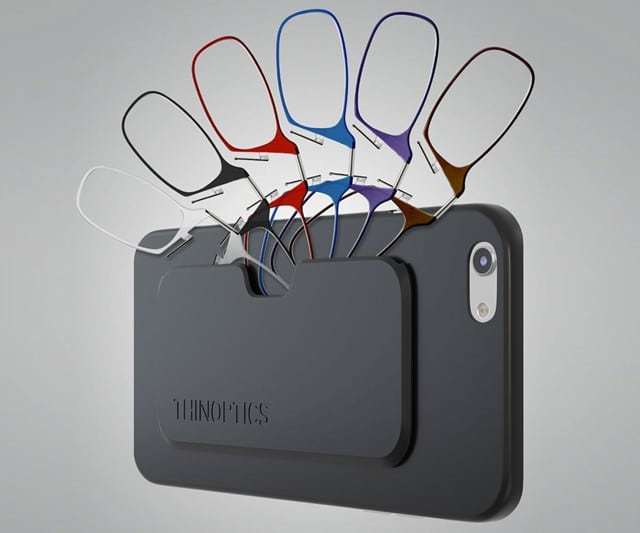 Never be without your reading glasses ever again!
ThinOptics patented shatter-proof lenses are made from thermo-injection molded optical grade poly-carbonate and weigh less than a nickel and are as thick as a credit card, allowing you to easily slip them into the Universal Pod Case and stick them on the back of your phone, your laptop, in your purse, etc.
F*ck Me Eau de Parfum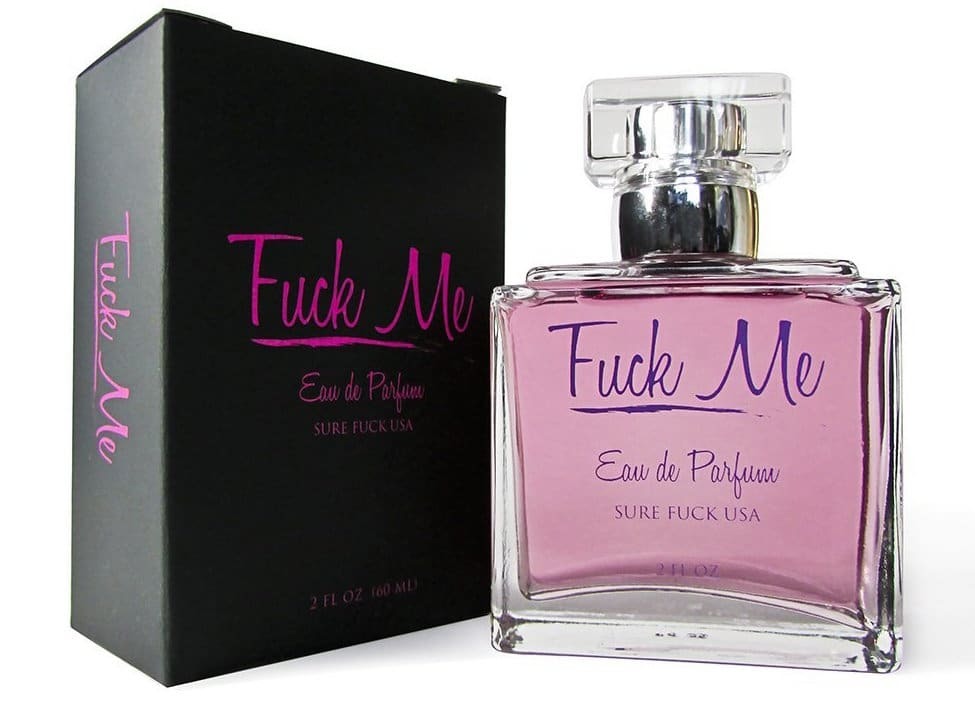 Know a woman with a sense of humor? She'll love this hilarious perfume. It makes a great gag gift that's actually useful since this complex "floral, oriental fruity" scent smells quite lovely and is designed to be irresistibly stimulating for men.
Magnetic Wristband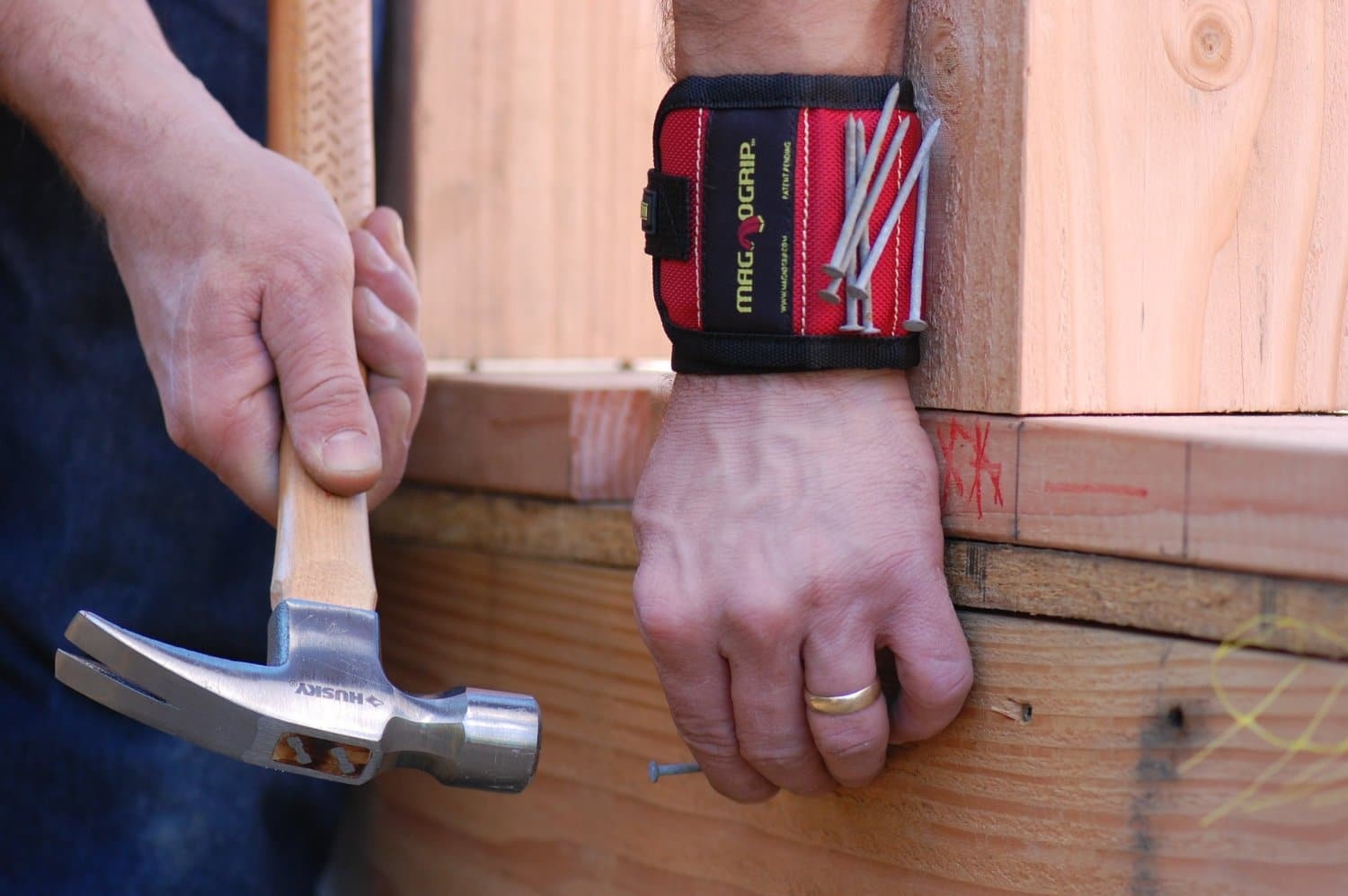 A stocking stuffer any handyman around the house will love, this flexible wristband is embedded with super strong magnets for holding screws, scissors, and small tools. 
Weener Kleener Soap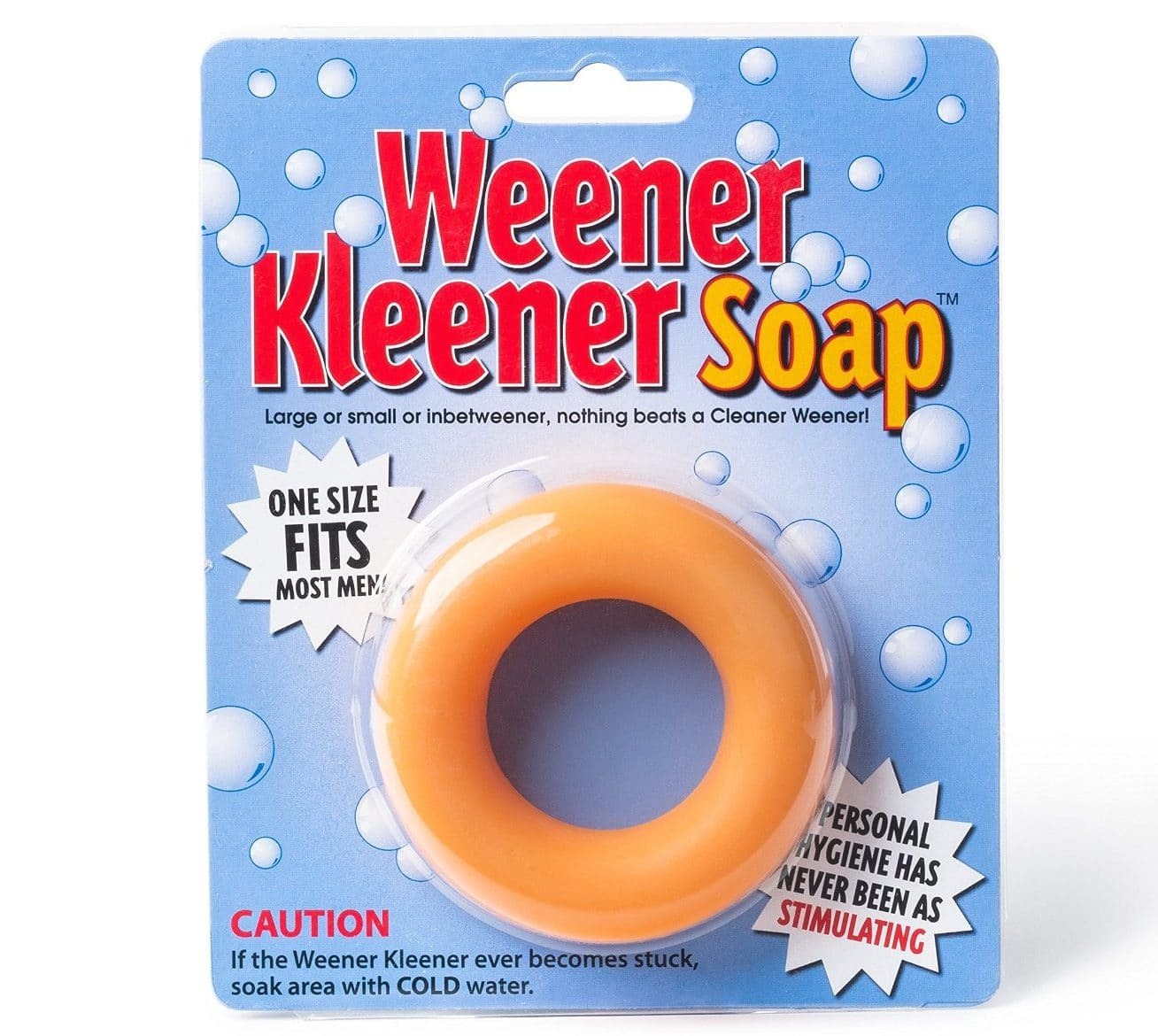 The Weener Kleener brings a "hole" new dimension of fun in the shower or bath and makes a hilarious stocking stuffer for a guy with a sense of humor.
Matador Pocket Blanket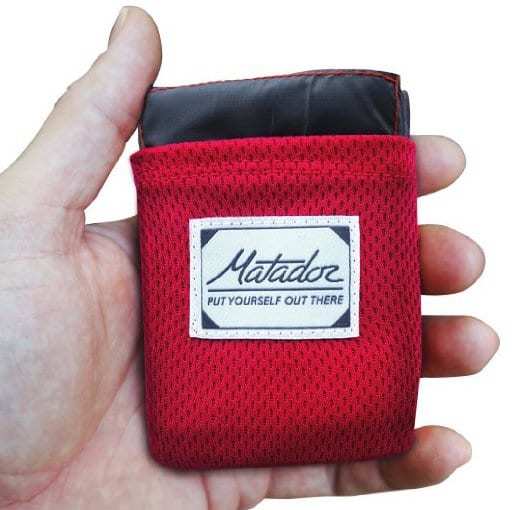 This picnic blanket folds up way small and spreads out really wide – a great, practical stocking stuffer to give them something to look forward to (i.e. summer!)
Tabasco Spicy Dark Chocolate Wedges
Any sort of chocolate makes a great stocking stuffer…but spicy chocolate definitely takes it up several notches. A wonderfully unique stocking stuffer perfect for anyone who loves chocolate (so, everyone).
Bacon Lube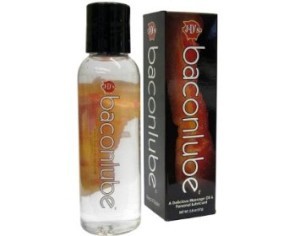 Perfect for anyone with a bad case of bacon lovin'…
KeySmart Compact Key Holder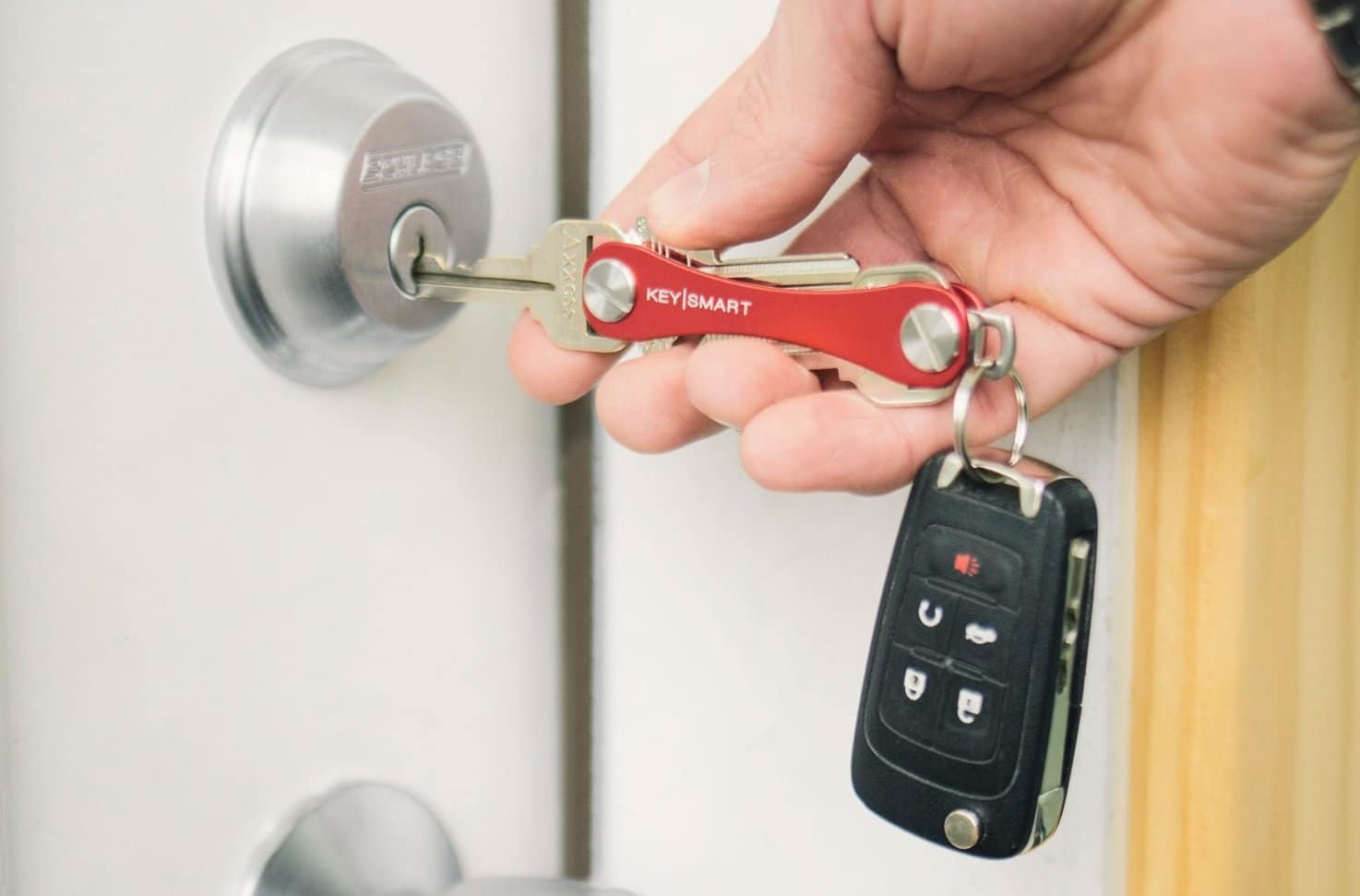 You live, you get access to places and you end up with a whole lot of keys. But doesn't mean you need to walk around jingling all the time – at least not with one of these compact key holders.
The KeySmart makes it easy to organize all your keys into one neat container. A must have for anyone with keys (so…everyone).
Lush Dirty Toothy Solid Toothpaste Tabs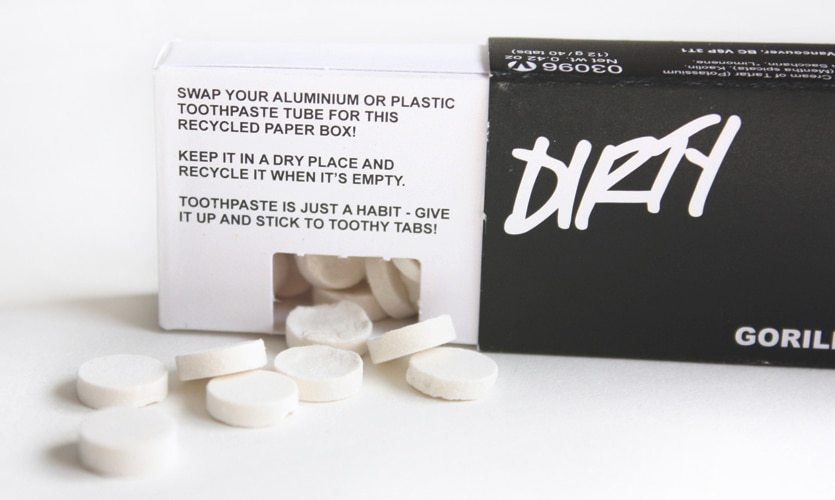 Bad breath is never sexy. Except as adults, we're constantly drinking things like coffee and booze – neither of which really helps the breath situation. Help them keep things minty fresh with these toothpaste tabs!
Mustache Tie Clip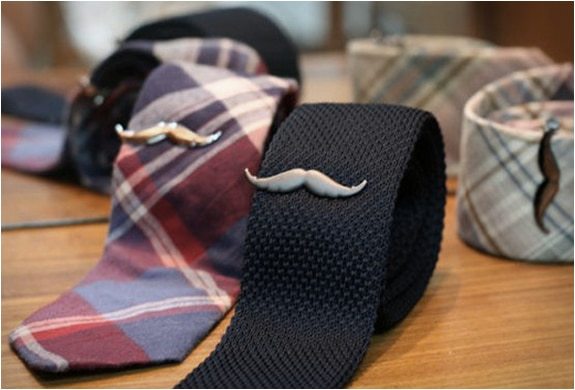 Because everybody knows no tie is complete without a mustache.
Go Cubes Chewable Coffee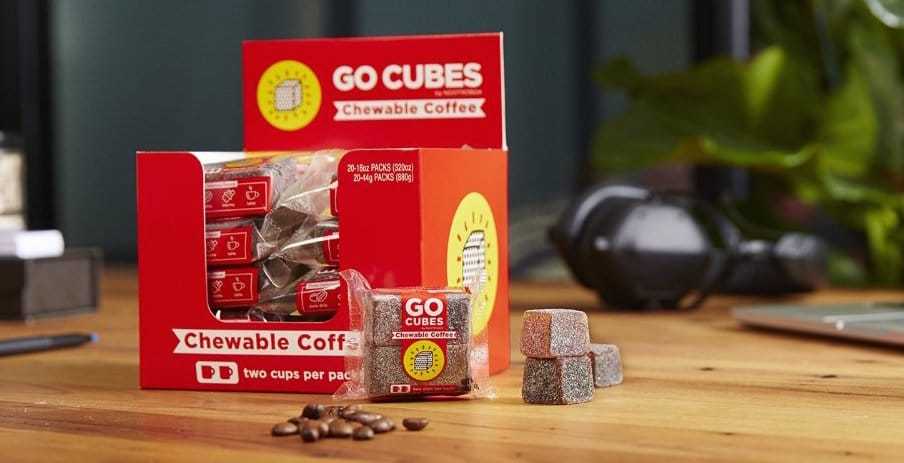 Chewable coffee sounds like a dream. Each gummy is worth half a cup of coffee. There are different flavors allowing for a taste experience. Buy this pack of pack of 20 and your coffee lover will have enough caffeine for a long time.
Giant Hand Blown Wine Glass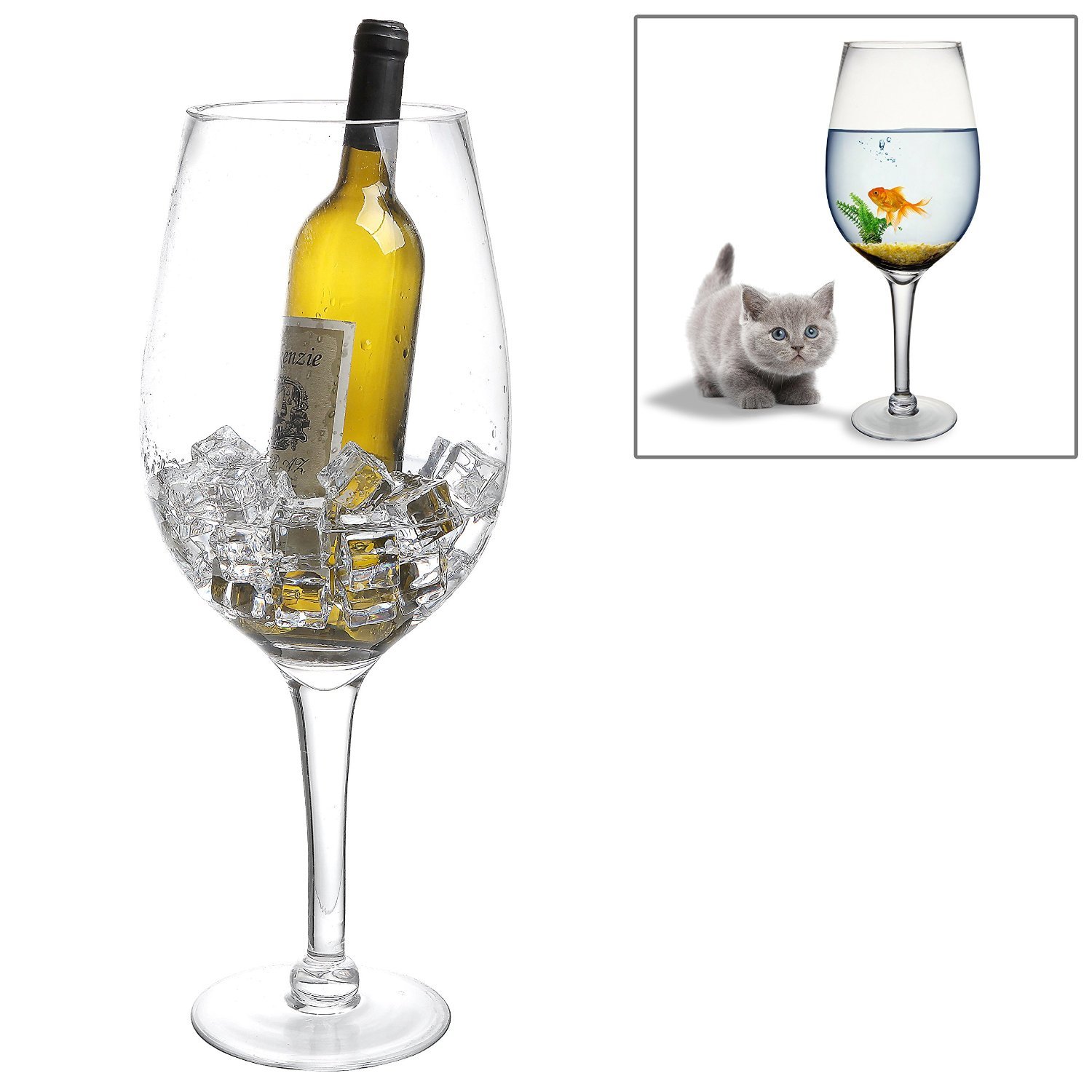 This giant wine holder is a great gag gift that's actually pretty darn functional. Standing at 20 inches, this is a great gift for any wine lover.
Dude Wipes Flushable Wipes
Unscented and soothing wipes specially formulated for dudes. Makes a funny, useful stocking stuffer for men!
How to Live with a HUGE Penis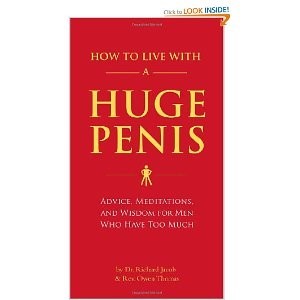 The title says it all. A hilarious stocking stuffer for adults with a sense of humor.
The BIG Coloring Book of Vaginas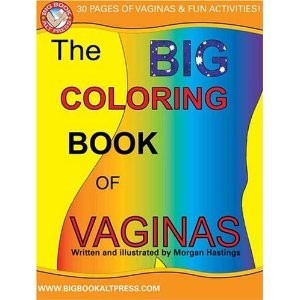 Why should penises have all the fun? Especially when there's coloring involved…
Aqua Notes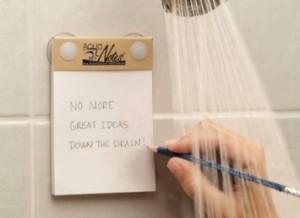 Why is it that we get so many of our best ideas in the shower? Why, if we only had a chance to write them all down, we might've already discovered a cure for cancer…or at least for acne.
Spare your family from ever letting another idea slip down the drain of the bathroom.
Taste N Cook 13-Inch Bamboo Chopsticks

Unique and gorgeous bamboo chopstick set for all the ramen lovers out there. They will truly appreciate the fork and spoon ends that are built in for taste testing while cooking.
Whale Bottle Opener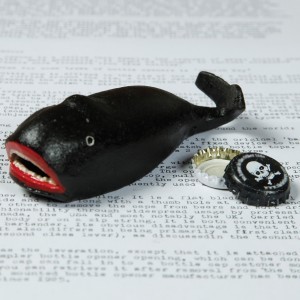 The cutest little bottle opener that ever was.
Ciaté Caviar Manicure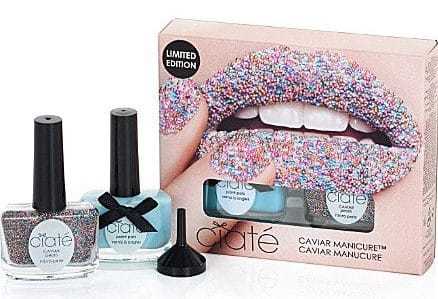 A fun, two-step nail art kit makes the perfect stocking stuffer for the nail aficionado!
Accoutrements Inflatable Beard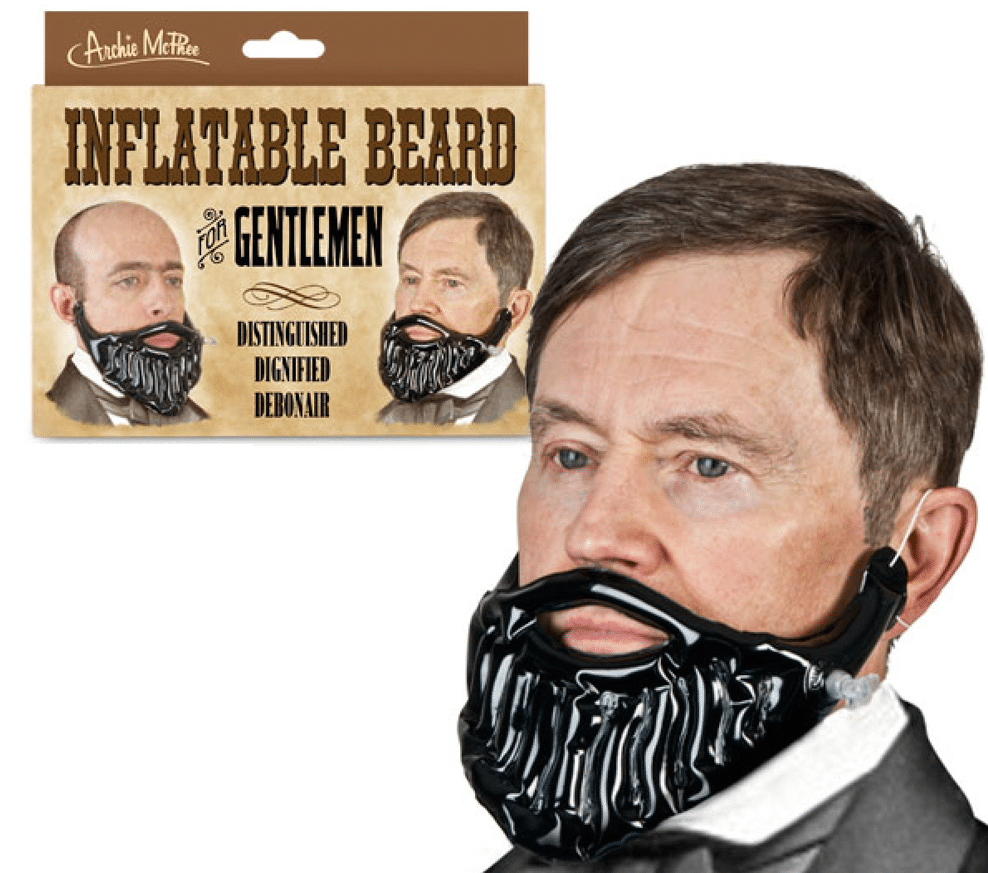 A hilarious stocking stuffer perfect for the man with a sense of humor.
Stainless Steel Feather Bookmark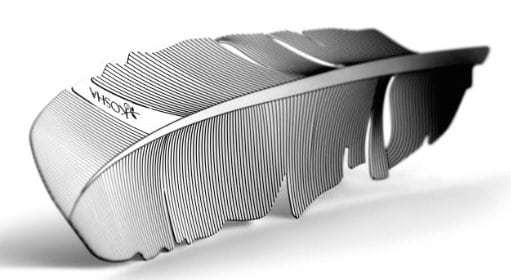 Luxurious and practical, this steel bookmark is perfect for the discerning bookworm.