This article contains affiliate links.
People like their iPhones. And they especially like to dress them up in different styles and outfits. If you're not sure what to get someone as a gift – or you know someone who is both obsessed with iPhone covers and has a birthday coming up – check out this top 10 iPhone cover gifts of unusual, odd, and often beautiful iPhone covers below.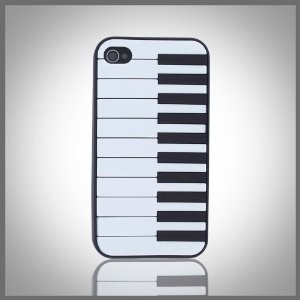 Know someone who's changes iPhone covers as often as clothing? Gift them this awesome little piano cover to add to their collection – it's a flexible soft skin for easy dressing and undressing and it fits iPhone 4/4S/4G.
Get it now.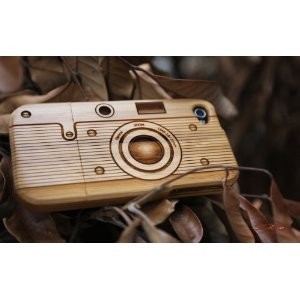 Looking for a iPhone case to gift for someone who already has a sizable collection of them can be tough. But no matter how many he or she already has…I bet they don't have a wooden case.
This is actually a really beautiful raw bamboo case crafted to look like a camera.
Buy it now.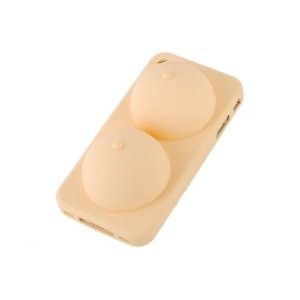 Know a guy who likes big breasts? How 'bout a girl who's been thinking about a boob job?
Give them the gift of big, silicone breasts .They're cheaper than surgery…even cheaper than a stripper…
Buy some boobies now!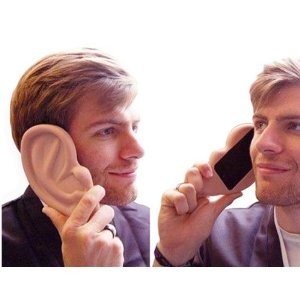 Maybe the person you want to buy a gift for isn't interested in boobies…maybe this person prefers…big ears.
Well, you're in luck. You can give this person the gift of big ears ear.
Buy it now!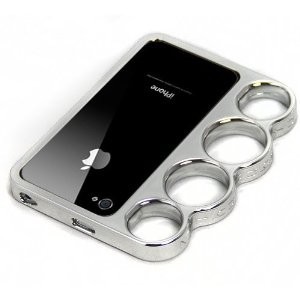 Know someone who's deathly afraid of dropping his or her iPhone?
Does that someone also like to get in bar fights and use his phone as his choice of weapon? Well, I have the perfect gift idea for him!
A knuckle iPhone case. Buy it now.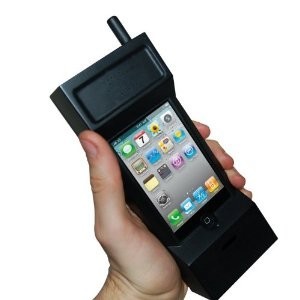 Some people are always hankering after the good old days. You know the days of big hair, big parties, and even bigger cell phones?
Why not get them a huge hunk of a cell phone cover to bring back the nostalgia?
Buy it now.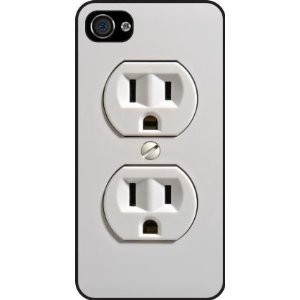 This particular design really captures the beauty of…electrical outlets?
Funny, I never thought of outlets to possess much aesthetic value – but I have to admit this case does have a sort of sleek allure to it. But yea, mostly it's the novelty of being able to walk around with your ear up against an electrical outlet. Who doesn't want to do that?
Buy it now.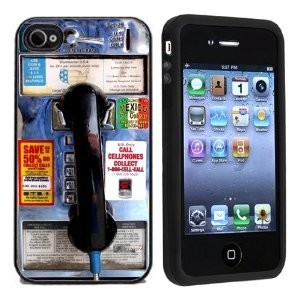 You have to appreciate the irony of this – the acknowledgement that we've come full-circle.
You'll be hard-pressed to find a working payphone anywhere these days – they've become irrelevant, taken over by the ubiquitous iPhone. But wait – what's that on your iPhone? A payphone?! OMG! What is that?!
Buy it now.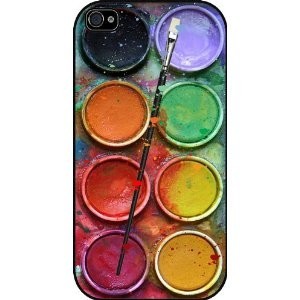 Stunningly artistic iPhone 4/4S cover to give as a gift to anyone who love painting, color, or just unique, one-of-a-kind gifts.
Buy now.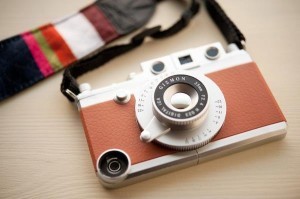 And we've saved the best for last. This amazing iPhone cover by Gizmon transforms your iPhone into a beautiful professional camera.