This article contains affiliate links.
Raise your hand if you already have enough crap lying around your house that you don't use. Now raise the other if you really don't need anymore.
Okay, this is how 99% of us feel.
The last thing you want to do is saddle someone with a totally useless gift that will go unused and unappreciated but will make them feel too guilty to throw away. Especially when there are amazing, endlessly useful gifts out there that may actually improve their lives in some way.
Here's a list of wonderfully useful gifts that will prompt a sincere thank you – not just out of politeness when they receive it, but every time they use it and think of you.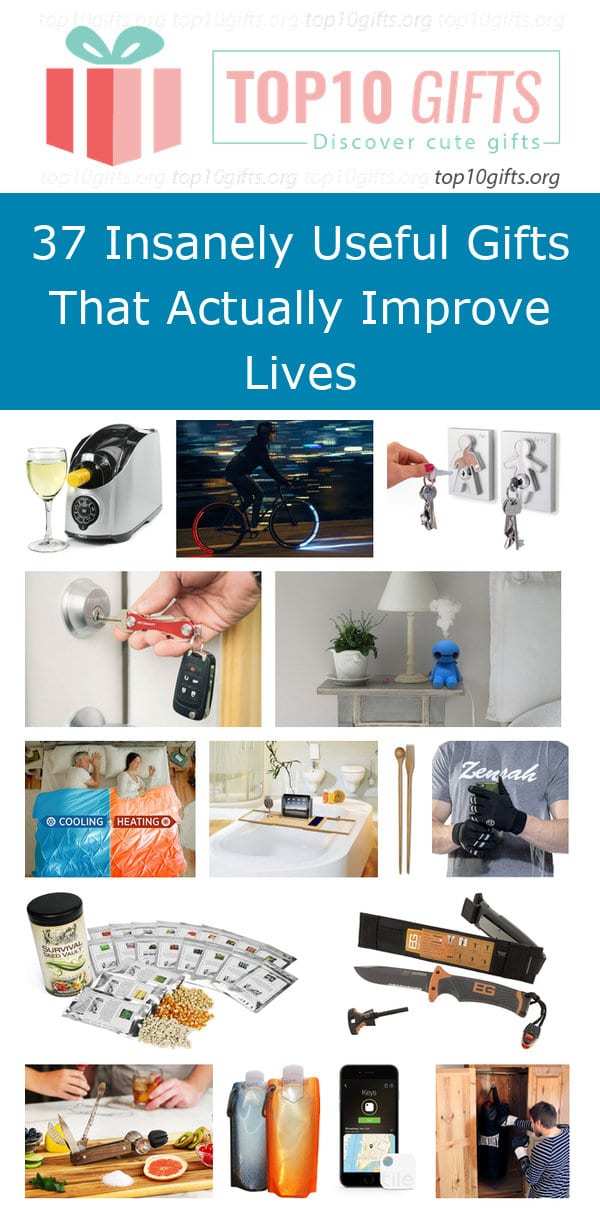 BedJet Dual Temperature Zone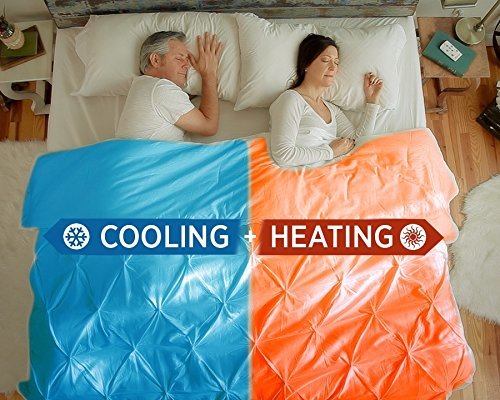 The man in your life might have everything, but does he have the power to control his temperature while he sleeps with a partner by his side? We're pretty sure he doesn't…at the moment.
Enter the BedJet Dual Temperature Zone which provides on-demand, independent cooling and heating comfort to each half of the bed. That means the partner who likes thing hot gets deep sauna like warmth in seconds while the partner who keeps it cool gets ventilation cooling.
No-Pressure Seat Cushion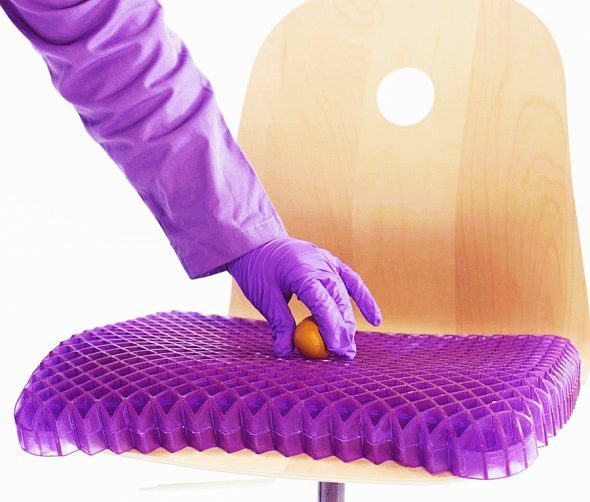 The unhealthiest thing all of us are guilty about doing? Yup, you guessed it: sitting on our butts all day.
It's pretty unavoidable if you have an office job but doesn't mean it can't be alleviated. No, we're not talking levitation – we're talking about the no-pressure seat cushion, a wonderful tush reliever that's great for the home, office and long, bumpy drives.
KeySmart Compact Key Holder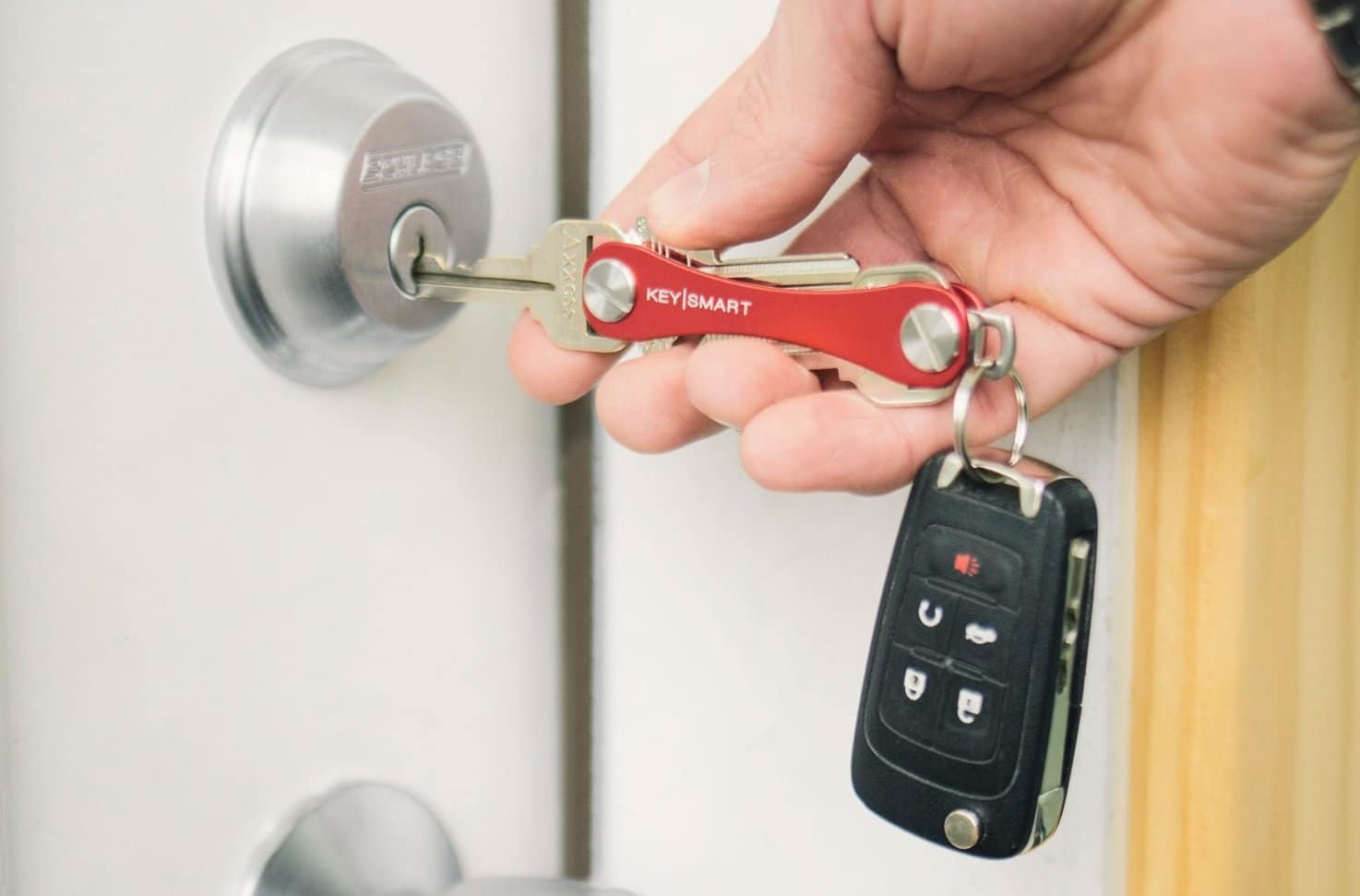 You live, you get access to places and you end up with a whole lot of keys. But doesn't mean you need to walk around jingling all the time – at least not with one of these compact key holders.
The KeySmart makes it easy to organize all your keys into one neat container. A must have for anyone with keys (so…everyone).
Titanium Bone Conduction Headphones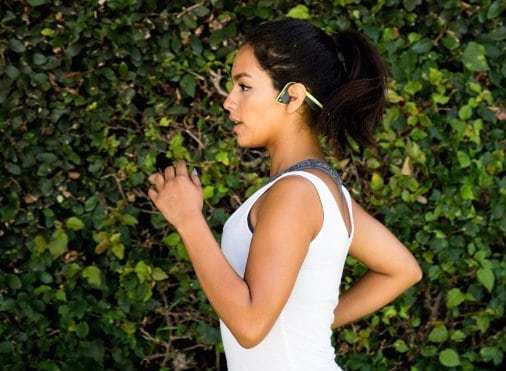 You know what's awesome? Walking and running around with your own music playing in the background. You know what's not so awesome? Getting run over because you didn't hear that car coming.
Enter bone conduction headphones. These marvels of technology create mini vibrations to send music and sound through the cheekbones and directly to the inner ears. This means you get all the pleasure of listening to your favorite soundtracks without compromising awareness of your surroundings.
Extra perks? You won't ever again be that jerk who let the elevator doors slam on an old lady's face 'cause you were too busy rocking out to Drake to hear her screams.
Cheven Double Glass Tea Tumbler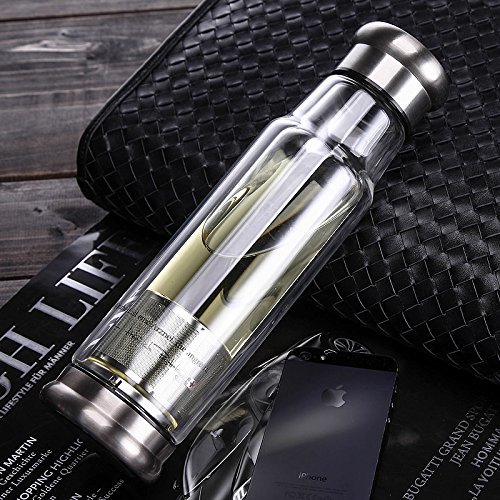 Who has the time these days to wait for their anti-oxidant-filled tea to cool down? Nobody, that's who.
Now you can help them carry their hot tea in style with this double glass tea infuser.
Nourish Digital Food Scale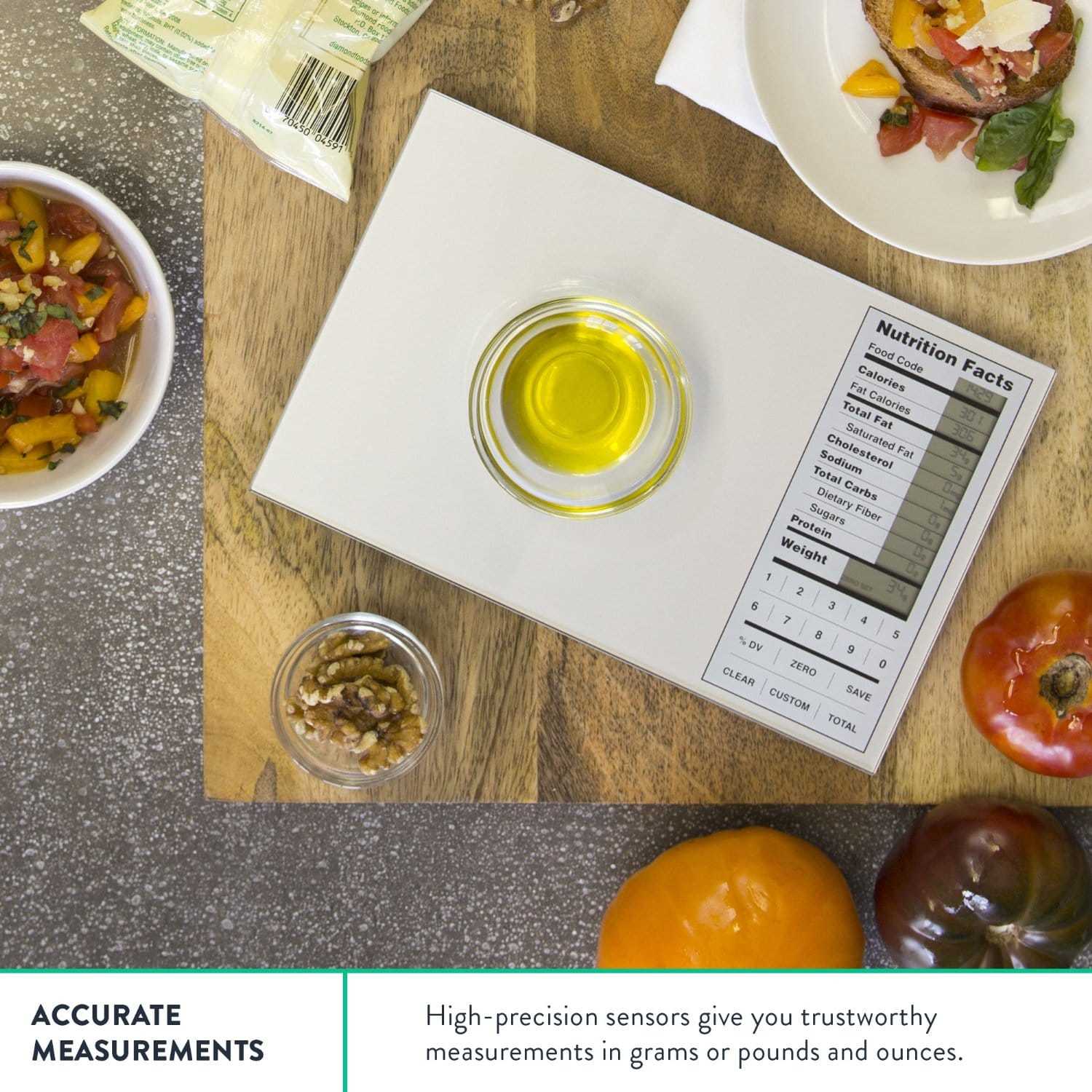 Everyone and their dogs are trying to lose weight and/or live healthy. Know what's the best, most useful gift you can give these people?  A freakin' awesome food scale that gives you detailed nutritional info for 2,000 common foods, making it darn easy to track everything you put in their body.
Gloves with Touch Screen Feature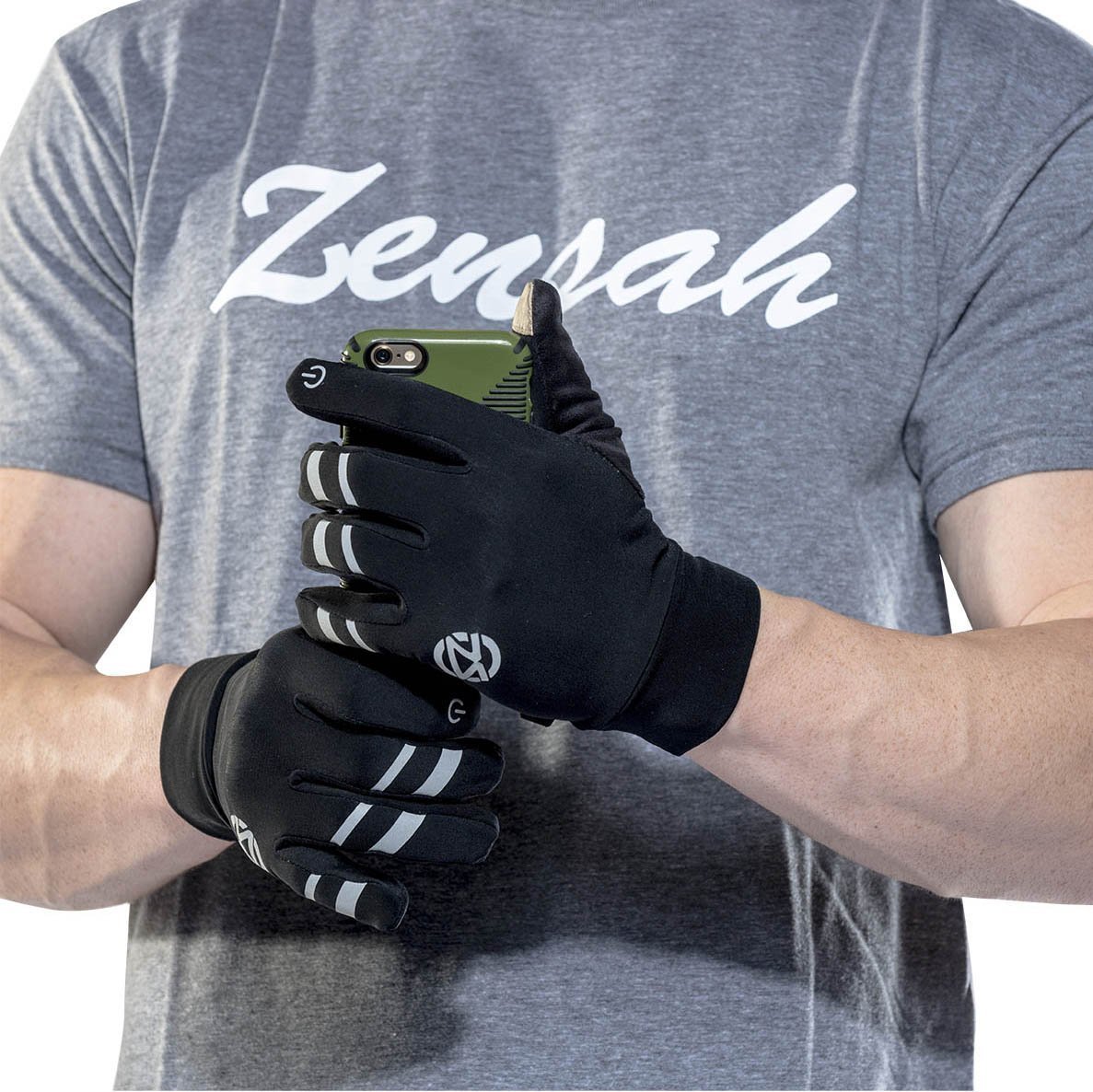 Isn't it annoying when you have to take off your gloves so you can respond to a text?
Well, you can put an end to that nonsense with these great, stretchy gloves that allow you to text (or email) away on any touchscreen without risking frostbite.
Cooper Cooler Rapid Beverage & Wine Chiller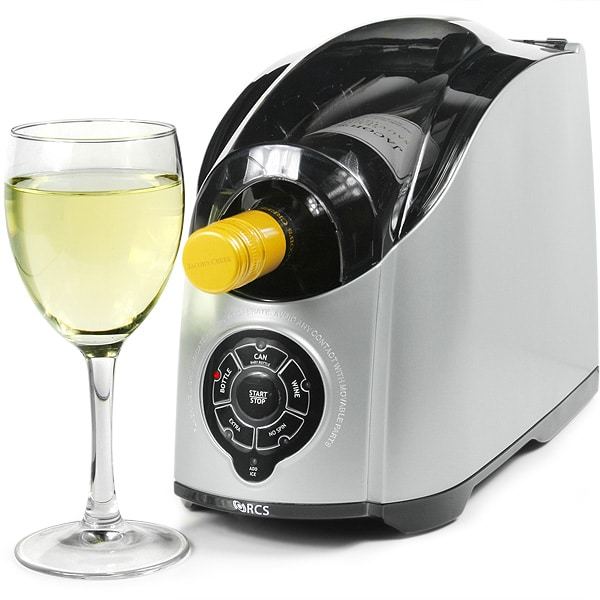 You bring home a 6-pack from the grocery store and can't wait to have an icy cold sip…but your fridge just isn't up to the job. Fortunately, with the Cooper Cooler, you can chill a can in 1 minute and a while wine bottle in just over 6 minutes. The can is sprayed with ice water as it is rotated. Brilliantly useful.
Gerber Bear Grylls Ultimate Serrated Knife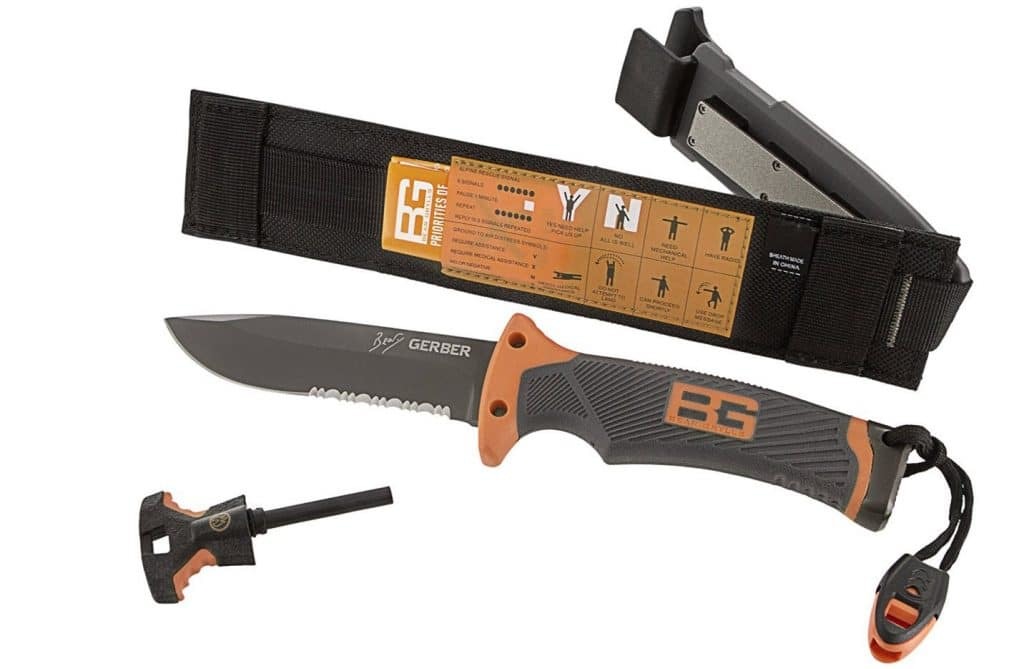 Made for the adventure in any man this knife is the be all. There is an integrated fire starter and the serrated blade can chop though wood and there is an inbuilt emergency whistle.
Freezible, Antibacterial & Collapsible Water Bottles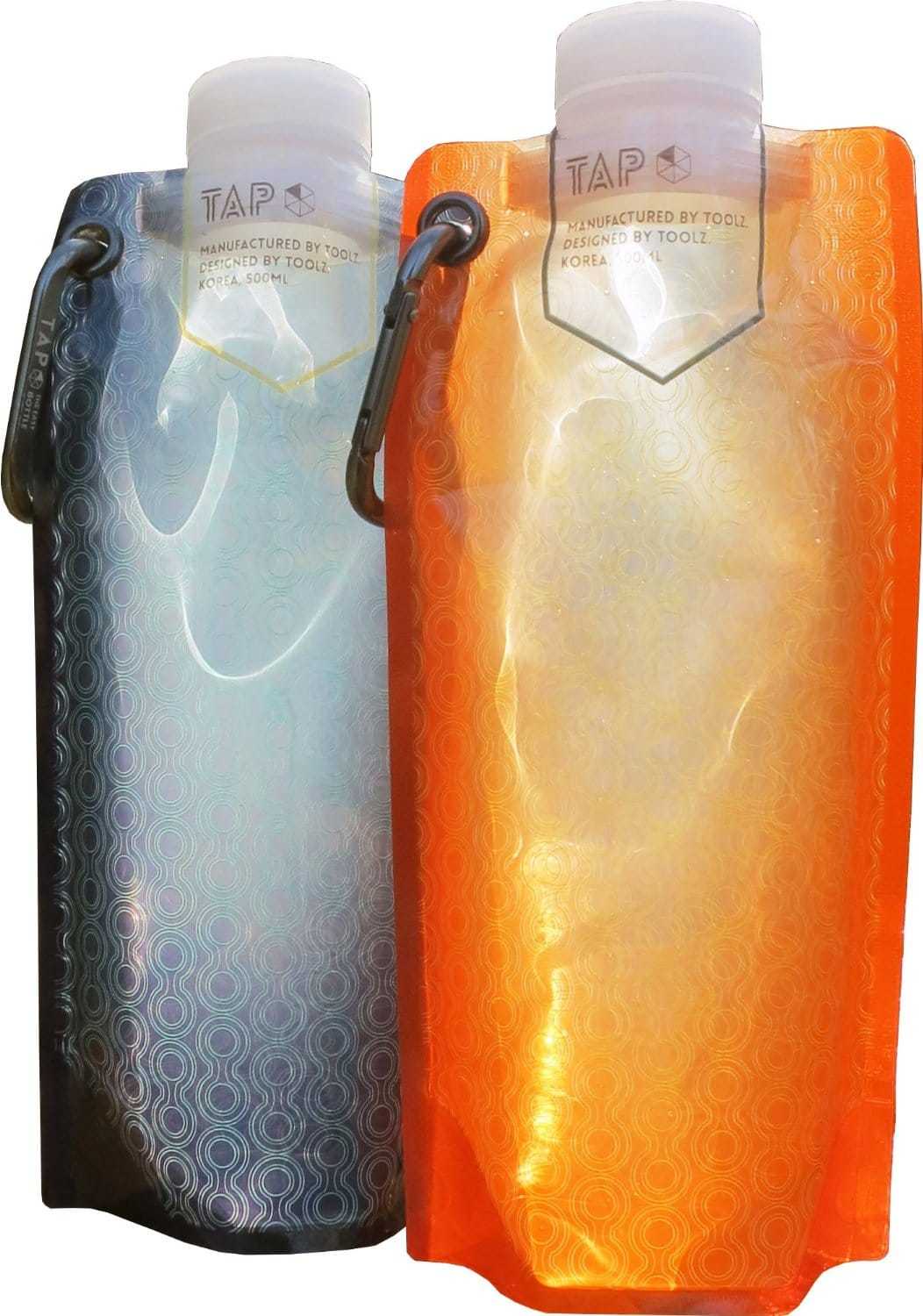 Give the gift of icy cold water anywhere, anytime with these collapsible, freezable, antibacterial water bottles.
Ambi Remote-Controlled Climate Control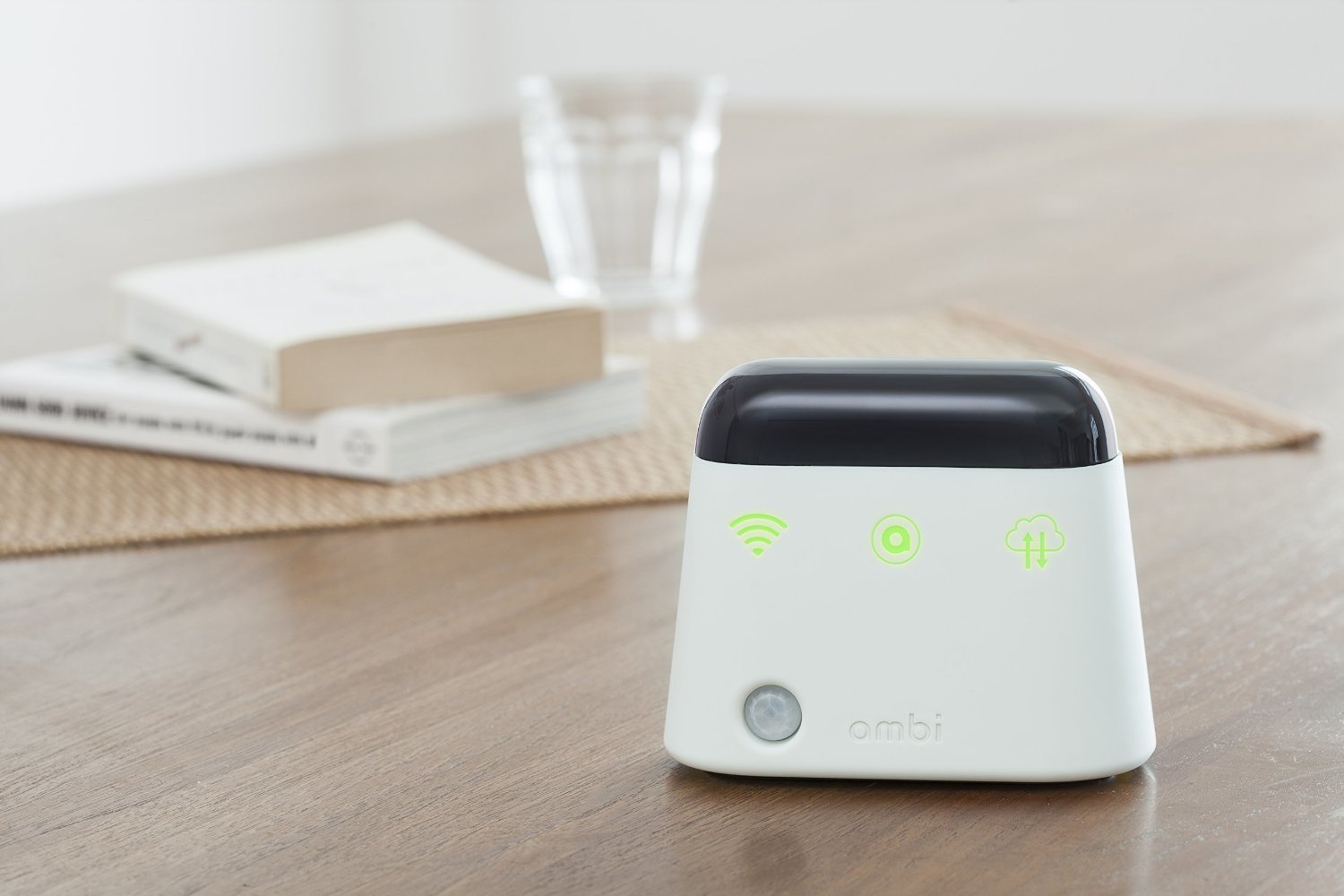 Really love these people? Get them an Ambi. It's one of the most useful things they'll ever own. It hooks up to your AC so you can control it from wherever you are. Forgot to turn it off when you rushed out of the house in a hurry? You can switch it off using the mobile app.
House been left alone in hot, humid weather all day? Get it nice and chilled before you get home. Get cold during the middle of the night? Adjust it in advance so you sleep comfortably 'til the morning.
Seriously, this device is just the best.
Bar10der 10-in-1 Ultimate Bartending Tool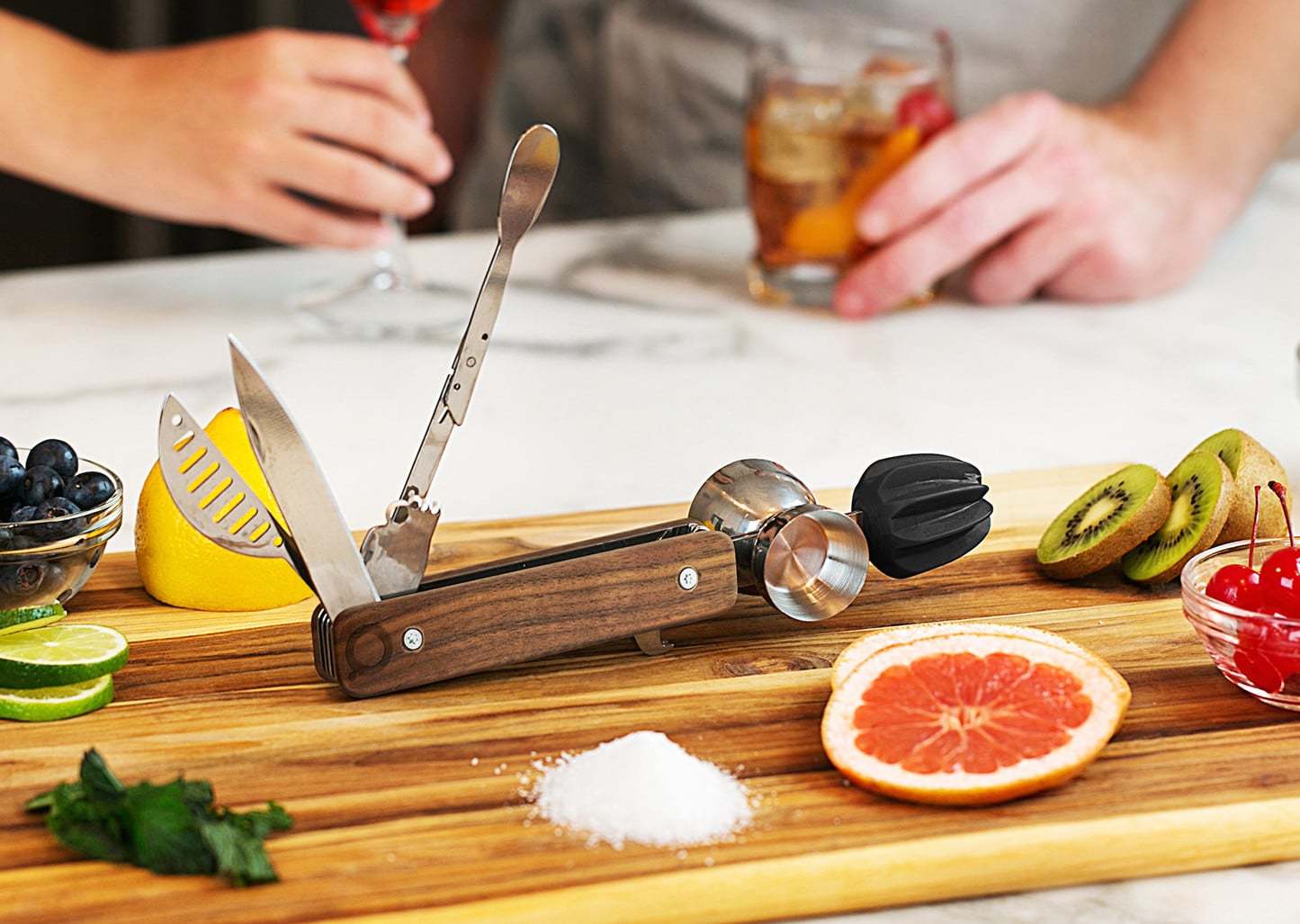 Made of high quality stainless steel and available in several colors, this 10-in-1 ultimate bartending tool includes a Muddler, Knife, Reamer, Stirrer, Strainer, Corkscrew, and everything else your at-home bartender needs.
Human Keyholders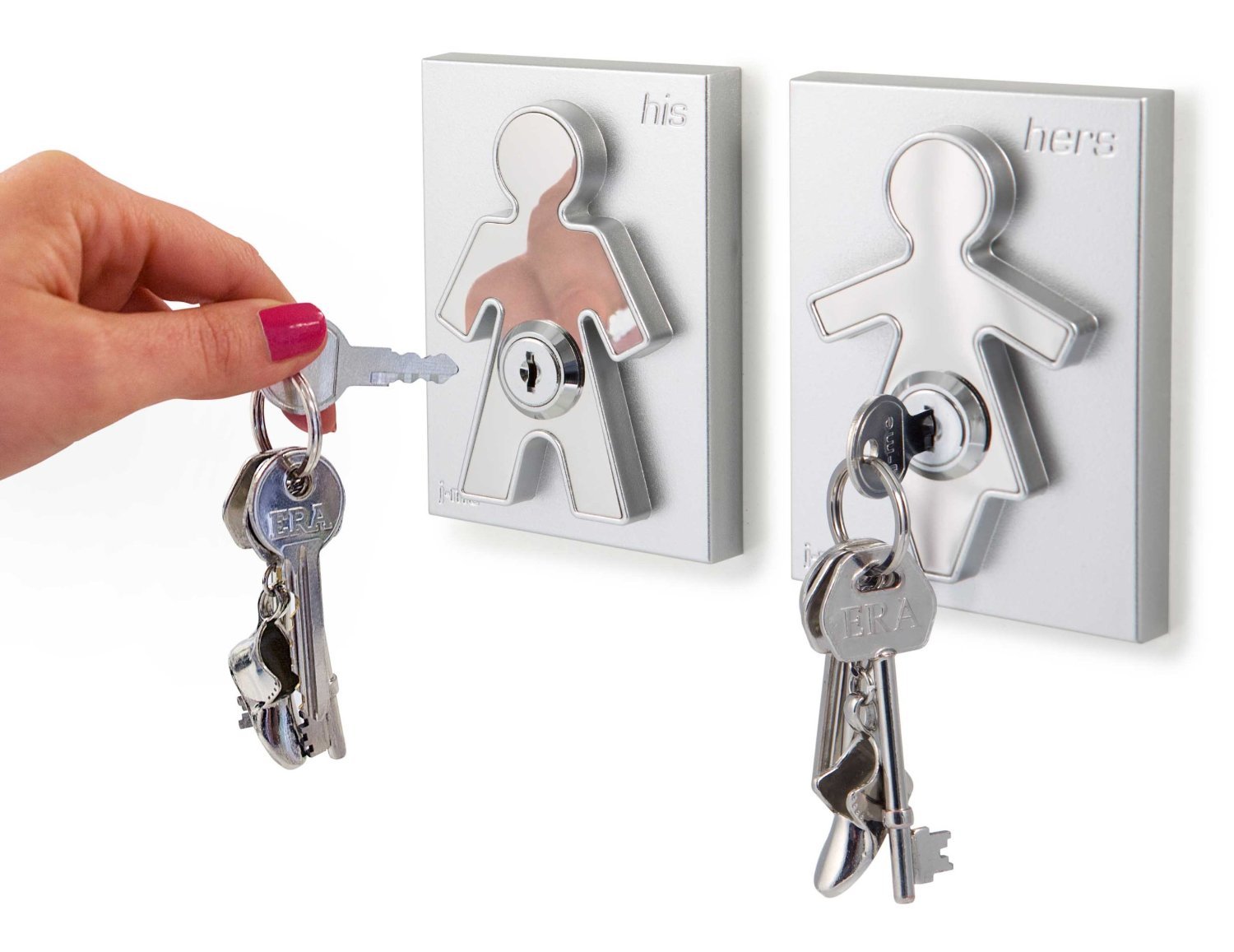 The perfect combination of aesthetics and function – these keys are useful gift for anyone who is prone to losing their keys (So, pretty much everyone).
There's a "his" and "hers" so gift accordingly. Also perfect for couples moving in together.
Go Cubes Chewable Coffee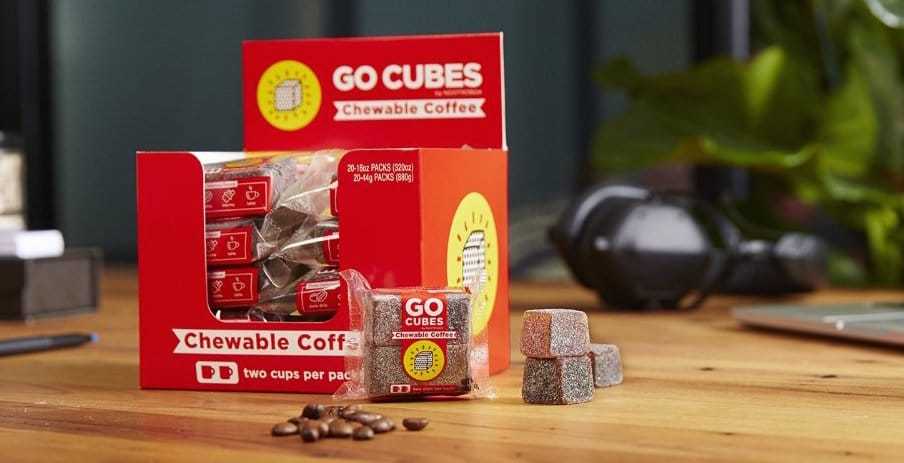 Chewable coffee sounds like a dream. Each gummy is worth half a cup of coffee. There are different flavors allowing for a taste experience. Buy this pack of pack of 20 and your coffee lover will have enough caffeine for a long time.
SkySaver Building Escape Backpack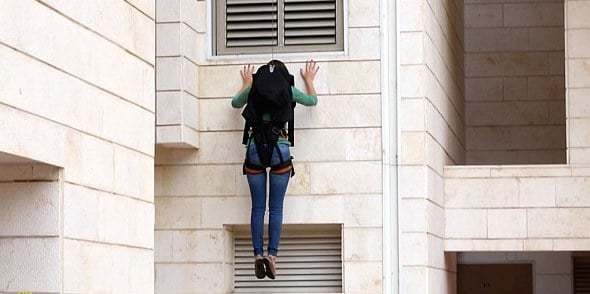 What does every person living or working in a high rise need? A SkySaver, of course. These nifty, life-saving devices attach securely to your body to safely help you escape from heights of up to 260 feet!
Natural Wood Cat Back Scratcher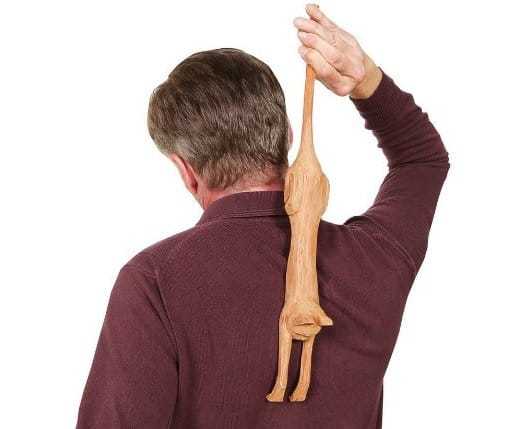 Who's experienced that annoying itch that's just out of reach? Everyone. Now you can help someone scratch that itch in style, with this wooden cat back scratcher.
Milk Frother Wand with Stand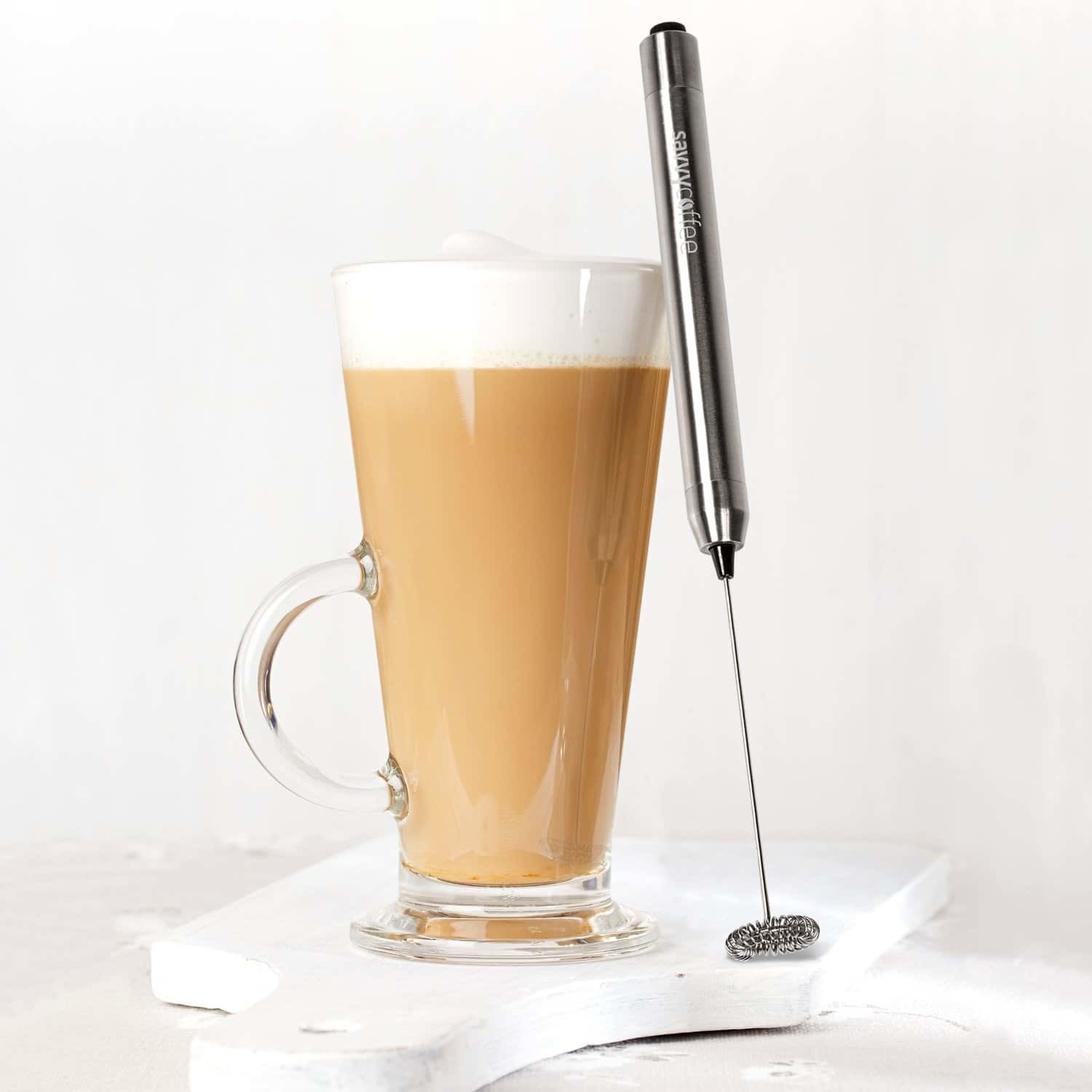 Make every single cup of home-brewed coffee as deliciously frothy as you'd expect at the poshest cafe. This awesomely little handheld frother whips up luxuriously lovely foam in under 20 seconds!
Beautifully crafted in stainless steel and it comes with its own stand.
The Ultimate Shower System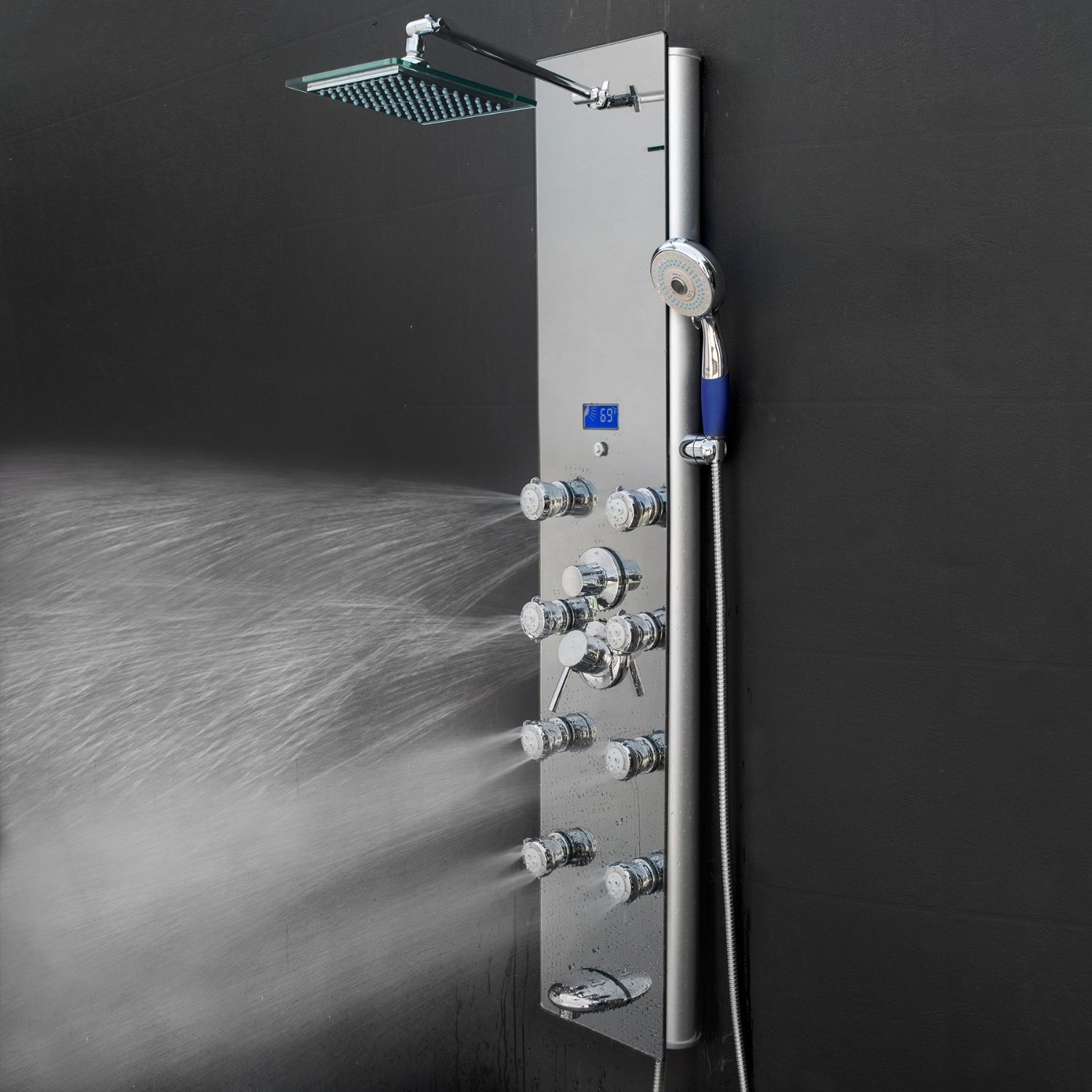 You know what would make the world a better place? If everybody had one of these bad boys in their homes. This amazing shower panel system comes with a rain shower head, a handheld shower head, tub spout and 8 adjustable jet nozzles for an amazing shower massage.
The entire panel is made of tempered glass that serves as a stylish mirror and has an LED temperature indicator allowing you to control the heat (or cold) with perfect precision. You're guaranteed an awesome experience every time you set foot in the shower!
Click & Grow Indoor Herb Garden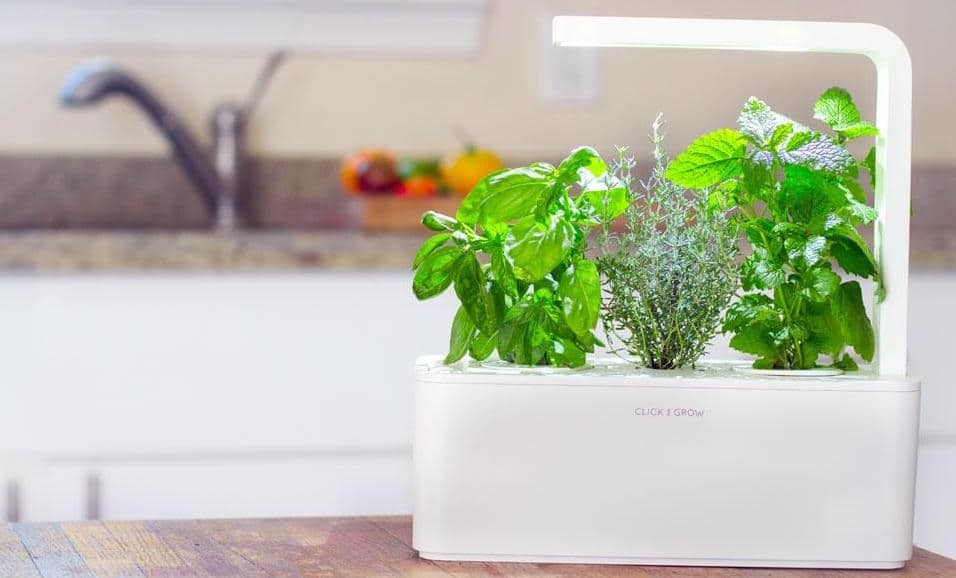 Never be out of fresh herbs ever again with this Click & Grow Herb Garden – no green thumb required. It comes with an LED grow light and everything you need to grow your own fresh herbs all year round!
Show N Go Remote Controlled License Plate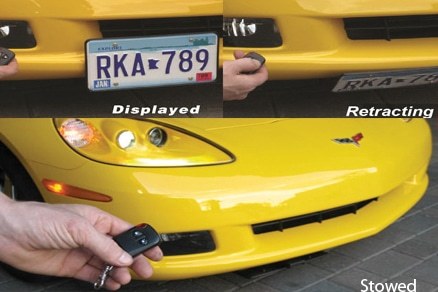 Control the display of any license plate with a touch of a button. Easy to install and use, this is a great feature to add to any sports car. Made with stainless steel components, it will last long and looks every part of a fancy lifestyle.
Ben and Jerry's Euphori-Lock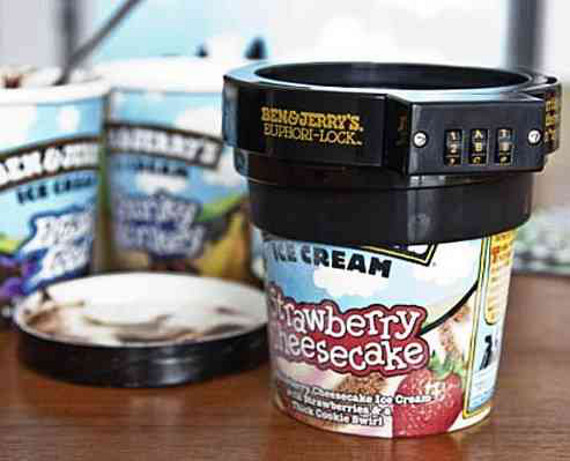 A must for anyone living with ice cream thieves friends and family. Complete with taunting note: "I'm terribly sorry, but there is no "u" in "my pint."
Foldable Wireless Bluetooth Keyboard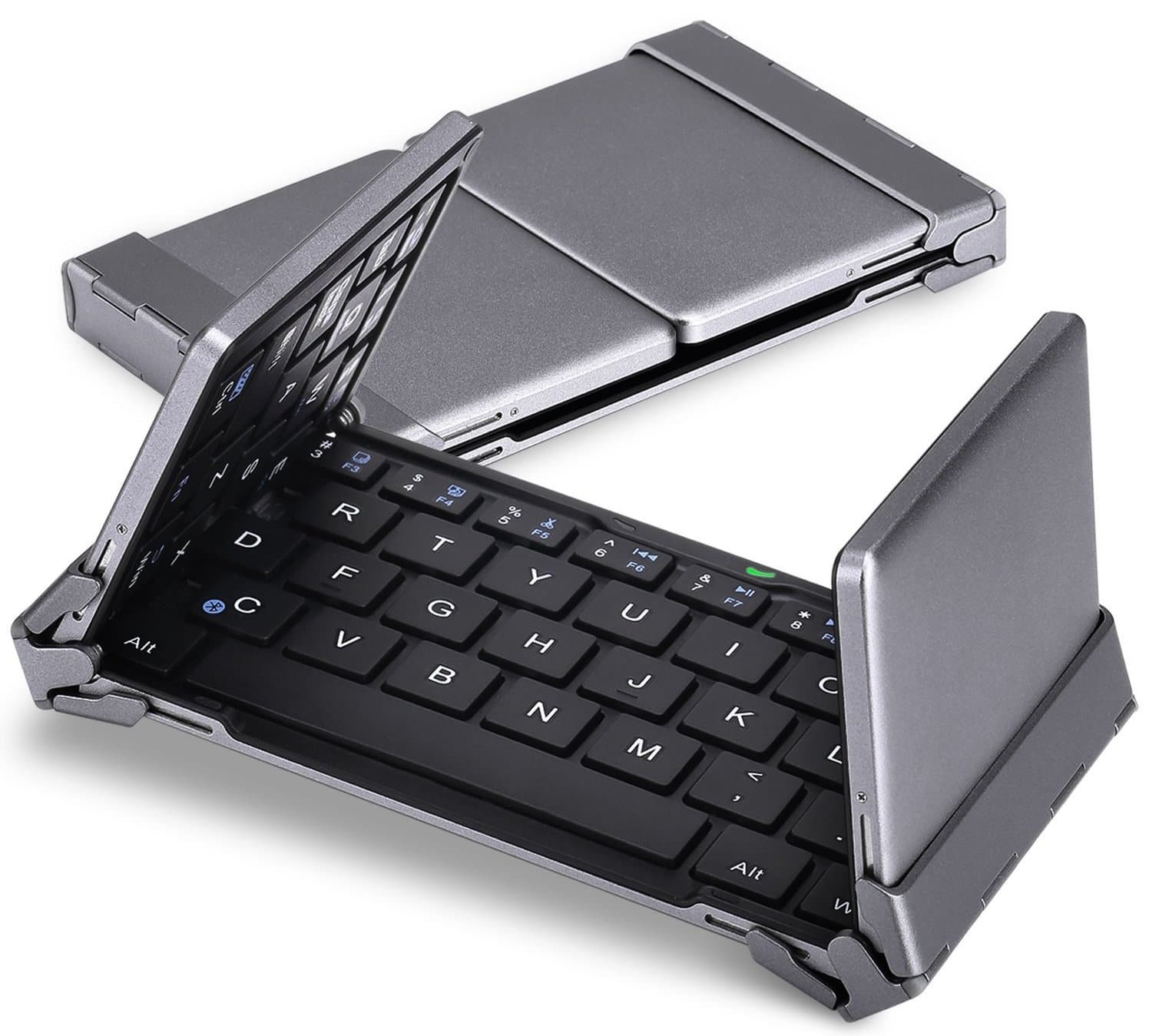 This portable keyboard is easy to store and carry with you wherever you roam. Once charged it can last for up to 80h. The X wing design brings functionality and easy typing into the same product.
Digital Eye Massager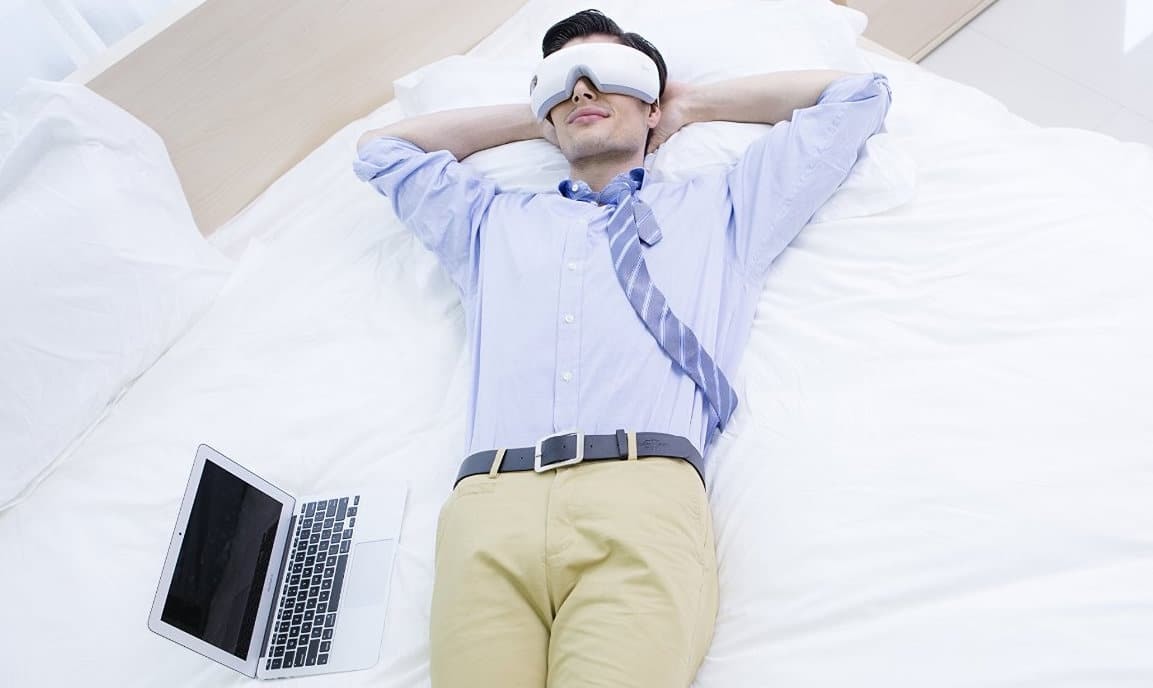 Relieve eye strain, dryness, sinus pressure and headaches whenever, wherever you need to with this delightful digital eye massager.
It uses a combination of intelligent air pressure, vibration, point massage and hot compress massaging technology to improve blood circulation that reduces puffiness and dark circles and instantly relax your eyes.
OCD Cutting Board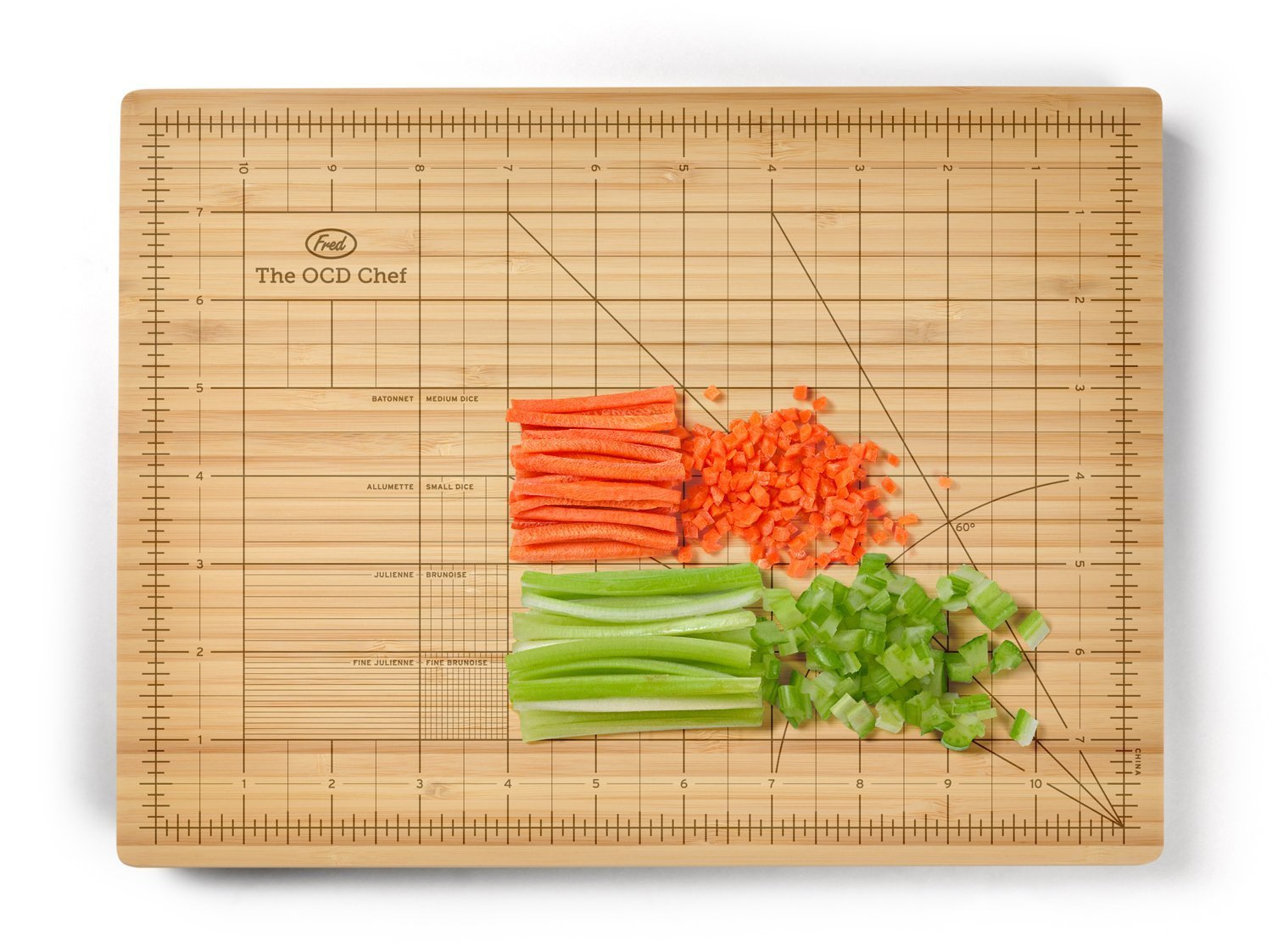 Medium dice, small dice, brunoise, fine brunoise, batonnet, allumette, julienne, and fine julienne. Don't know what any of those are? No worries, this cutting board's got it handled. Just chop along the lines and you'll be cooking like a pro.
Bamboo Bath Caddy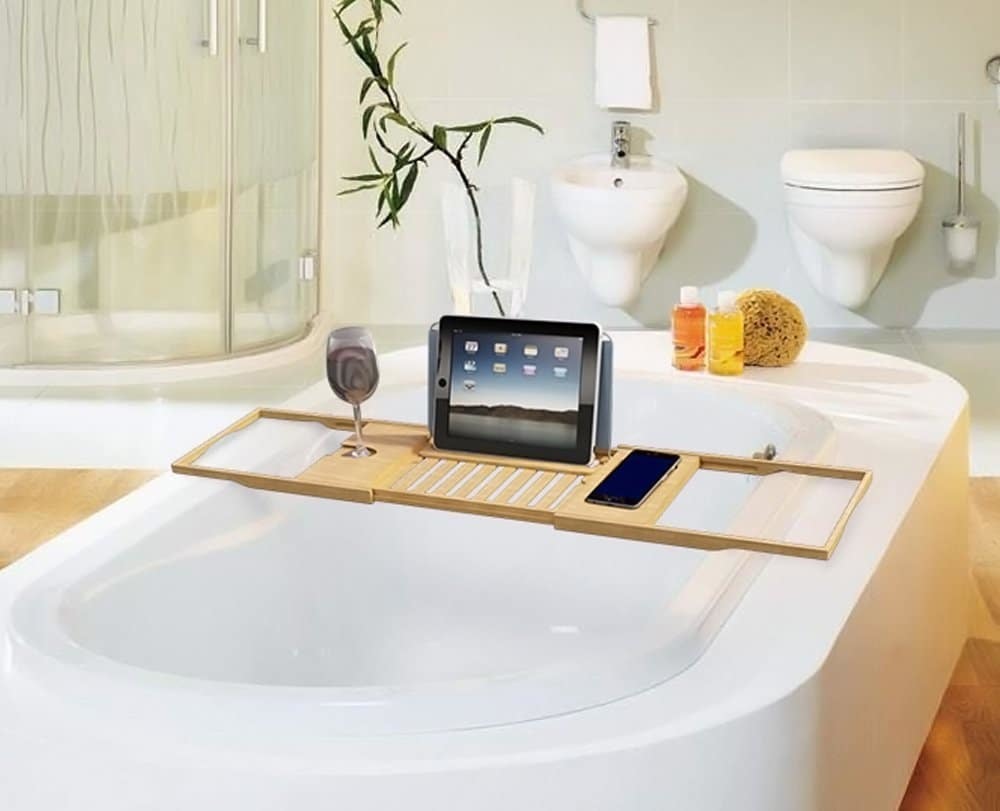 Who doesn't bathe with a glass of wine and their iPad nearby? Help your hosts avoid the catastrophe of going off grid whenever they soak in the bathtub with this luxurious little bath caddy.
Longans 15 Piece Lock Pick Set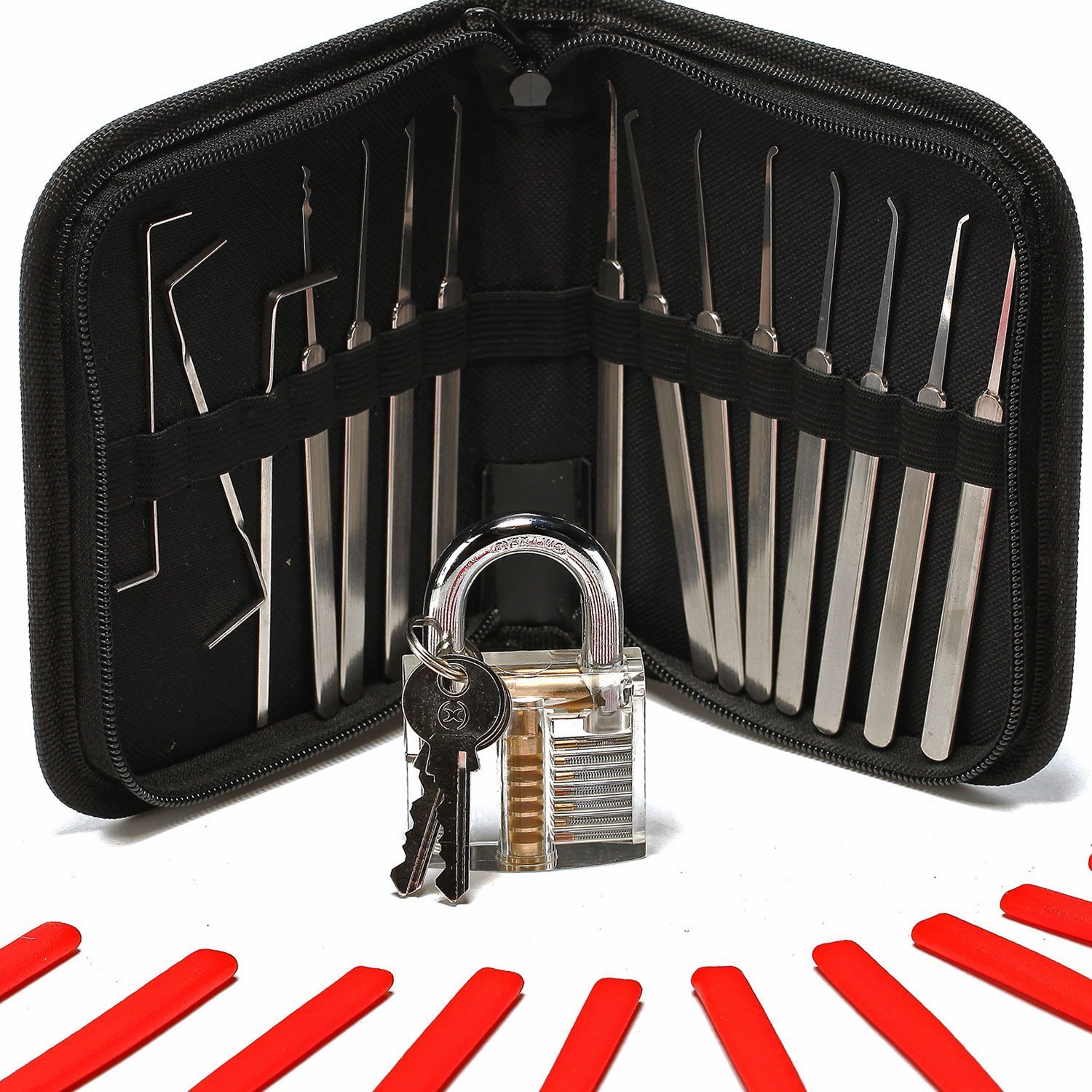 Lock picking has never been easier than with this kit. Learn to pick the most complex of locks with an Ebook and a complete set. Guaranteed to open up 90% of all locks.
Find it here!
Laundry Punching Bag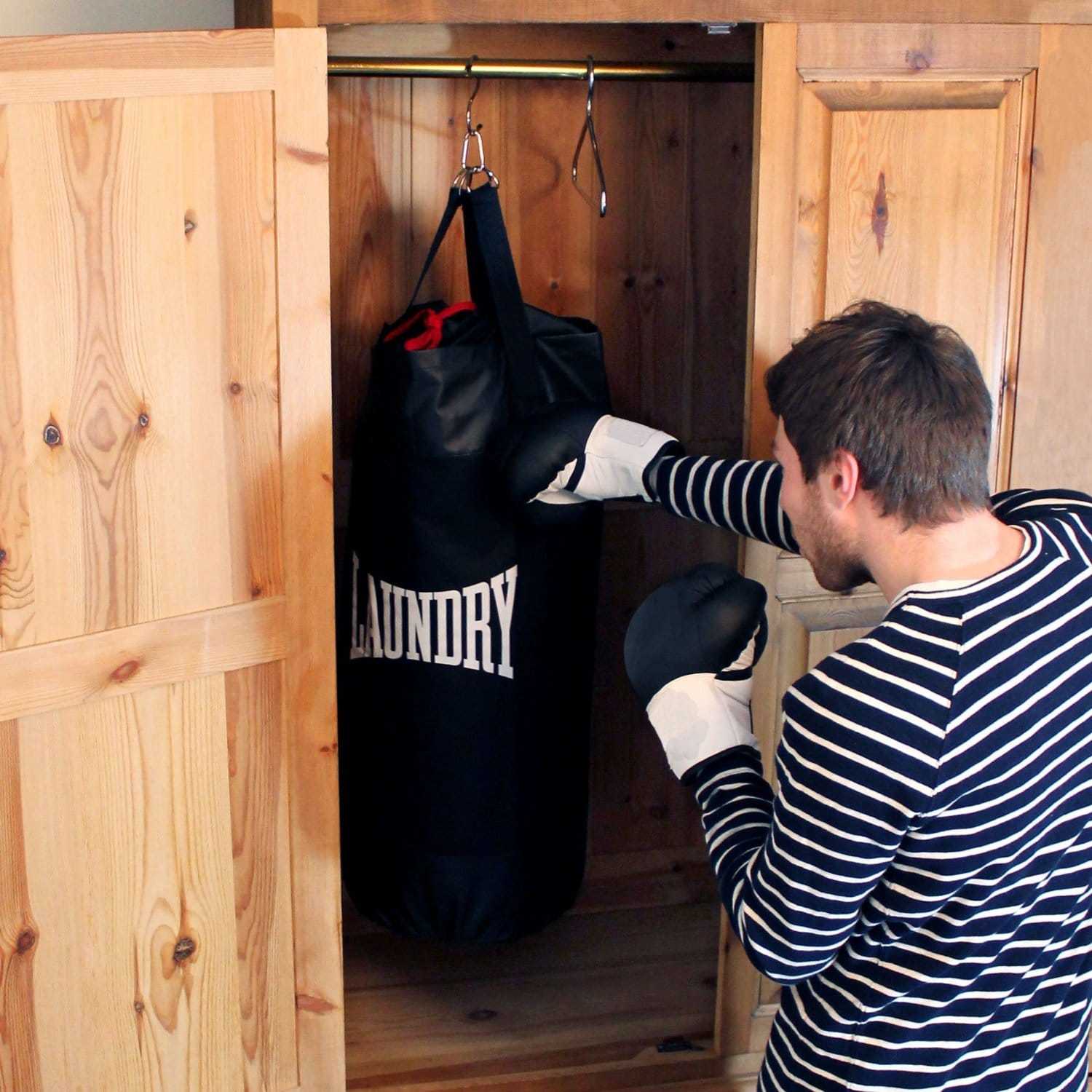 It costs you money. It smells bad. It takes valuable time out of your day. Yea, we're talking about laundry and exactly why it needs a beatdown.
This two-in-one laundry bag and punching bag allows you to keep all your laundry in one place while giving you an opportunity to vent all your various frustrations.
Taste N Cook 13-Inch Bamboo Chopsticks

Unique and gorgeous bamboo chopstick set for all the ramen lovers out there. They will truly appreciate the fork and spoon ends that are built in for taste testing while cooking.
Benji Portable Travel USB Humidifier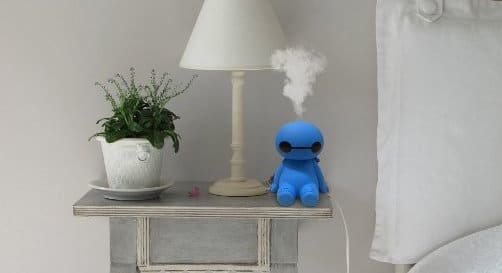 This cool little blue man doesn't just look spiffy, he serves a very important purpose: he creates continuous cool mist wherever he goes! And for such a convenient little humidifier, this one is seriously useful since it comes with a large water capacity tank and can be used for up to 8 hours at a time!
It's also powered with a USB cable so you can take him with you wherever you go!
Clocky Run Away Alarm Clock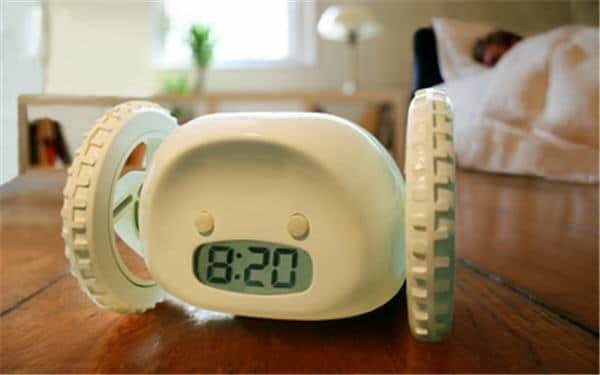 Make sure your housewarming hosts are never late for work again. They'll begrudgingly love you for it.
Tile Phone and Key Finder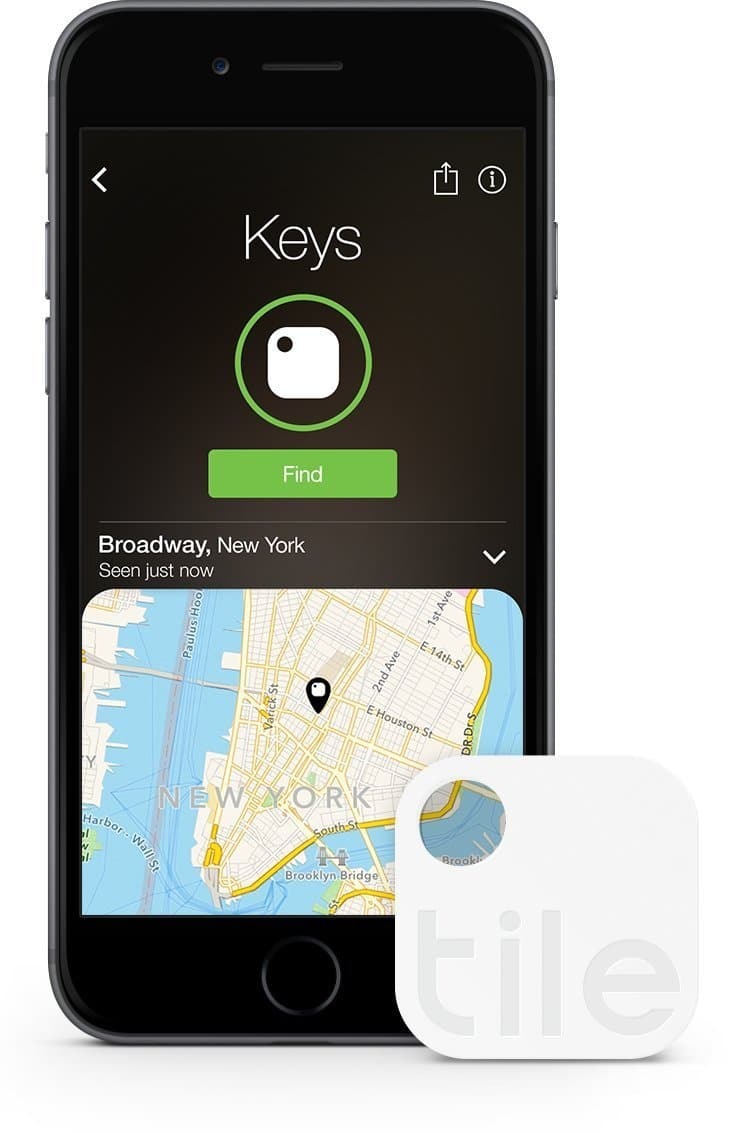 The best housewarming gifts are the ones that are actually useful, like this little device that'll help your hosts locate their keys, their phone and anything else they regularly misplace.
Exfoliating Loofah Back Scrubber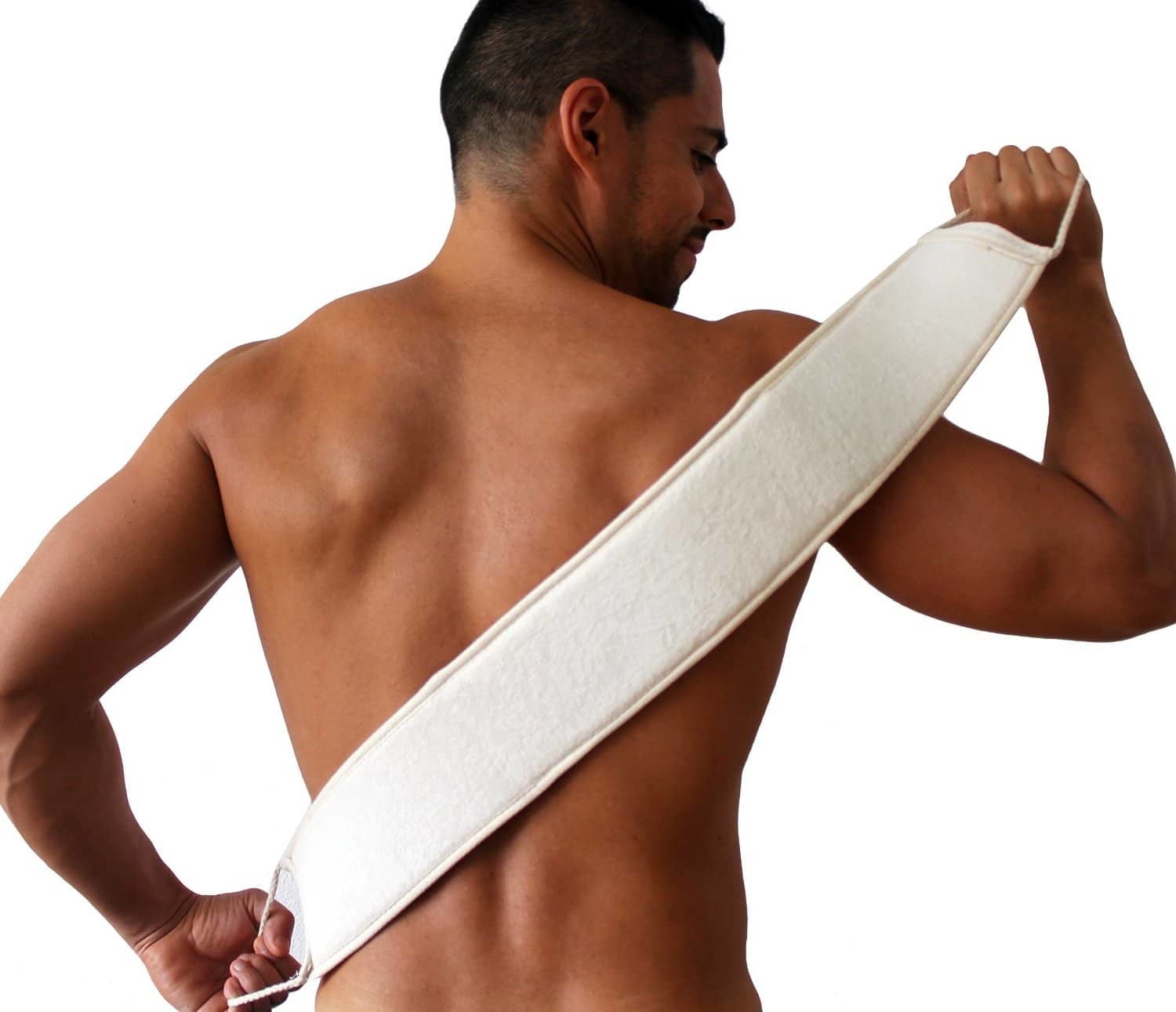 You know who's annoyed by their inability to properly clean, scrub and exfoliate the skin on their back? Everybody.
That's what makes this one of the most useful gifts for men, women and anybody else with a back.
Coravin Model Eight Wine System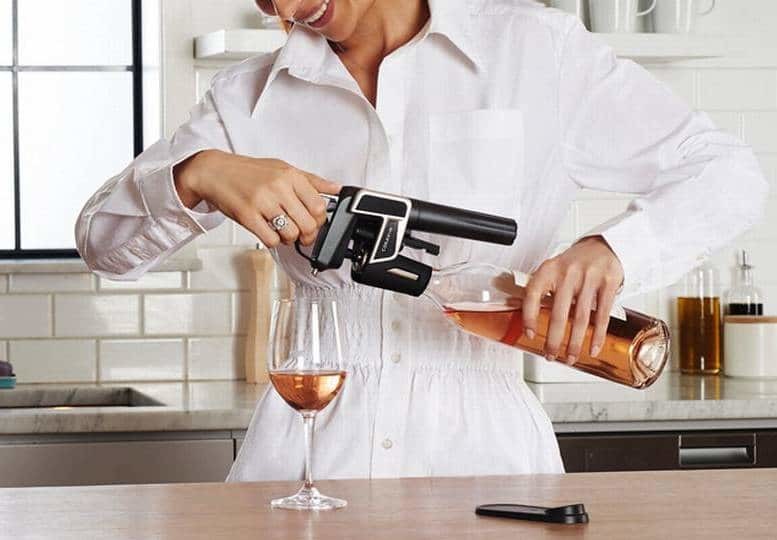 The Coravin Wine System allows you to enjoy wine without pulling the cork, which means you get to enjoy wine by the glass without compromising the rest of the bottle. An absolute must have for any wine lover!
Revolights Bicycle Lighting System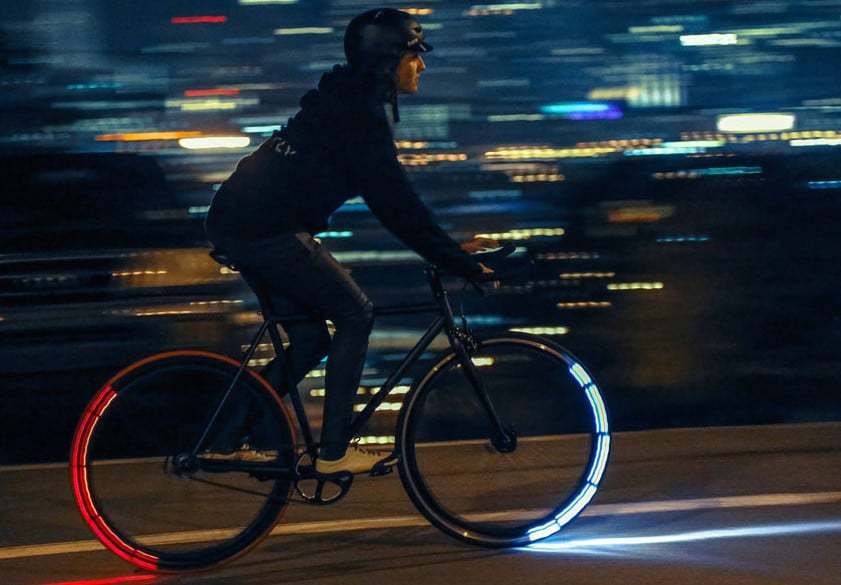 Voted "The Best Bike Lighting System in the World" by Men's Journal Magazine, Revolights feature LEDs that synchronize to your speed to create a legal headlight, functional brake light and unmatched 360 visibility for your bike.
Aura Clean Sonic Toothbrush System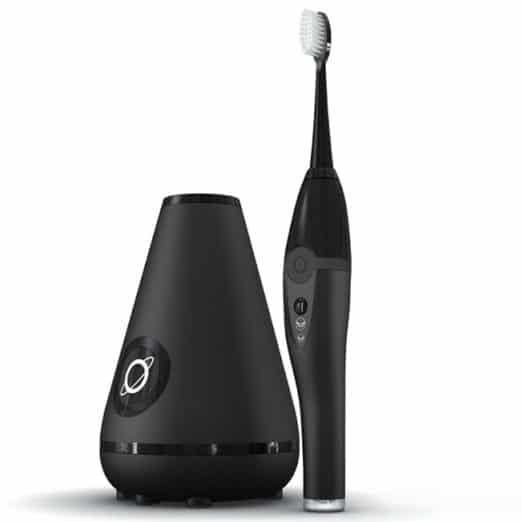 What makes a more useful gift than a self-cleaning toothbrush? The Aura Clean Toothbrush System features modern sonic technology that delivers up to 40,000 strokes per minute, with vibrations that safely remove food particles and polish your pearly whites.
It also comes equipped with the clever self-cleaning design of the Aura Clean Base Station to clean and protect your electric toothbrush from environmental pollutants and germs.
So, pretty much the perfect toothbrush.
Survival Seed Vault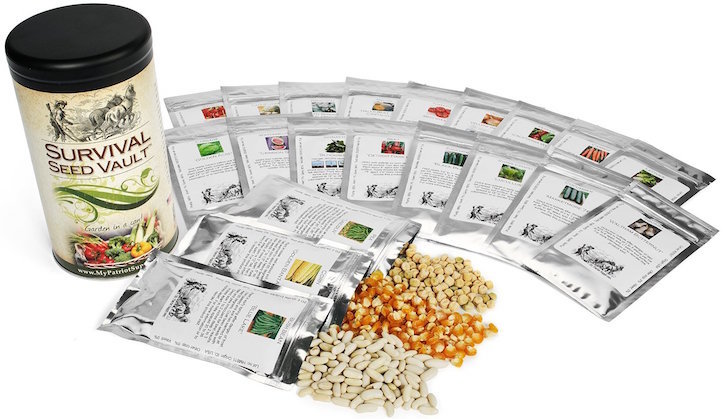 In the event of a disaster, what will you have to eat? With the Survival Seed Vault, you'll have a feast! It gives you everything you need to grow your own food and survive. Inside the sturdy can, which is sealed for emergency storage, you'll find 20 hardy heirloom seed varieties suited for almost any growing region and which provide an excellent source of nutrients you need for a well-balanced diet!
Slate: Mobile LapDesk
The perfect mobile laptop desk that you can take anywhere, anytime. It protects against heat (no more burning thighs!), encourages better posture, and has everything you need to use your laptop in ultimate comfort.