This article contains affiliate links.
Most gift giving has become incredibly lame. Let's be honest here, we're all guilty of this. How many times have you left off the gift buying for too long and ended up bringing someone flowers? Or candles. Or even worse, something super practical like household supplies.
You don't want to be that guy (or gal) forever, do you?
Of course not, especially since creative gift giving is pretty easy to do and brings huge rewards. Here's a little list of the most interesting gifts you can start blessing people with today!
The Invincible Mighty Mug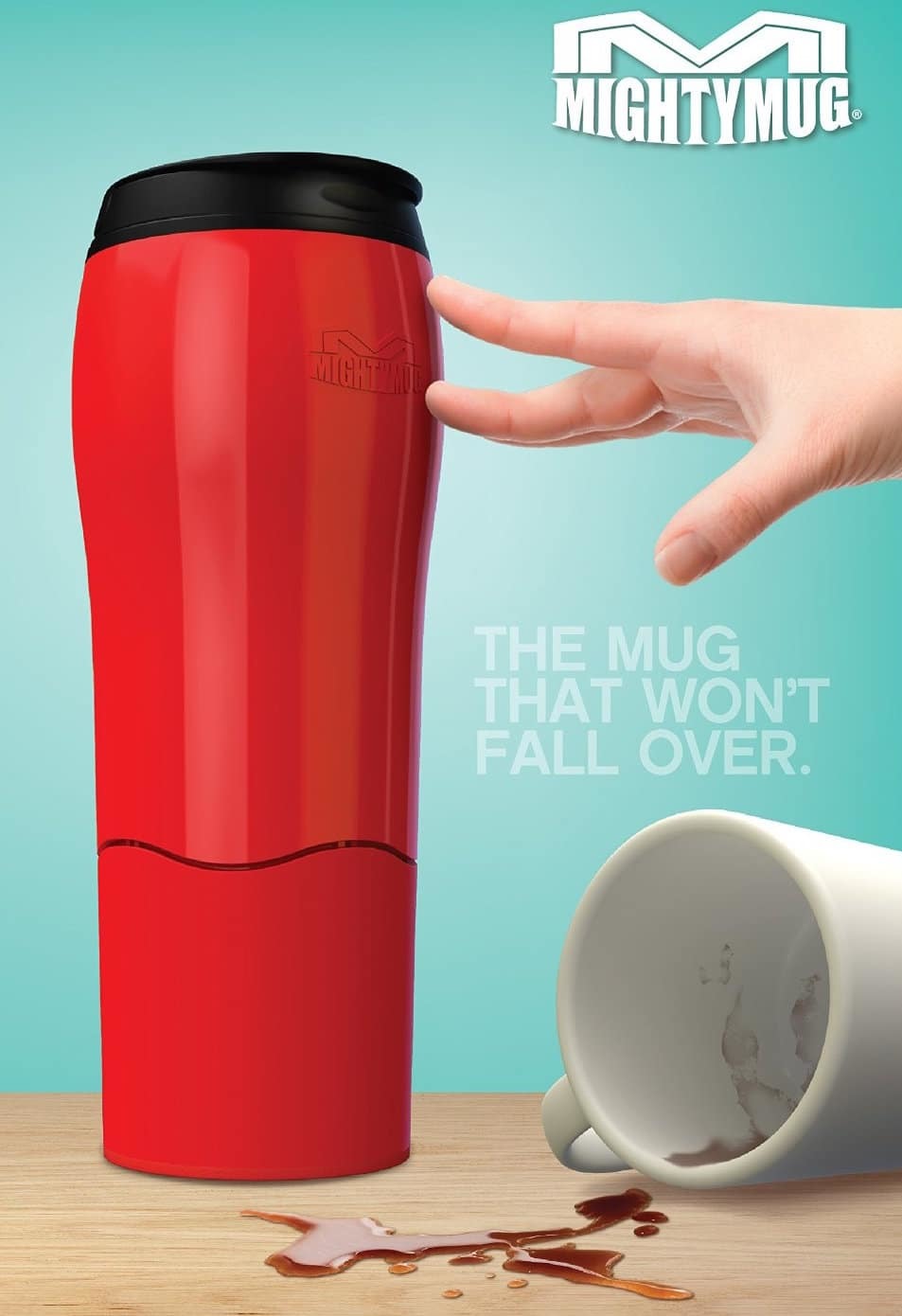 Getting someone a mug? Cliche. Getting someone a mug that can't be knocked down? Brilliant.
These invincible Mighty Mugs refuse to get pushed around – try it, you can't knock it down – and even has a double wall construction to keep your drinks hot or cold longer.
Seriously, everybody needs one of these.
Persian Rug Picnic Blanket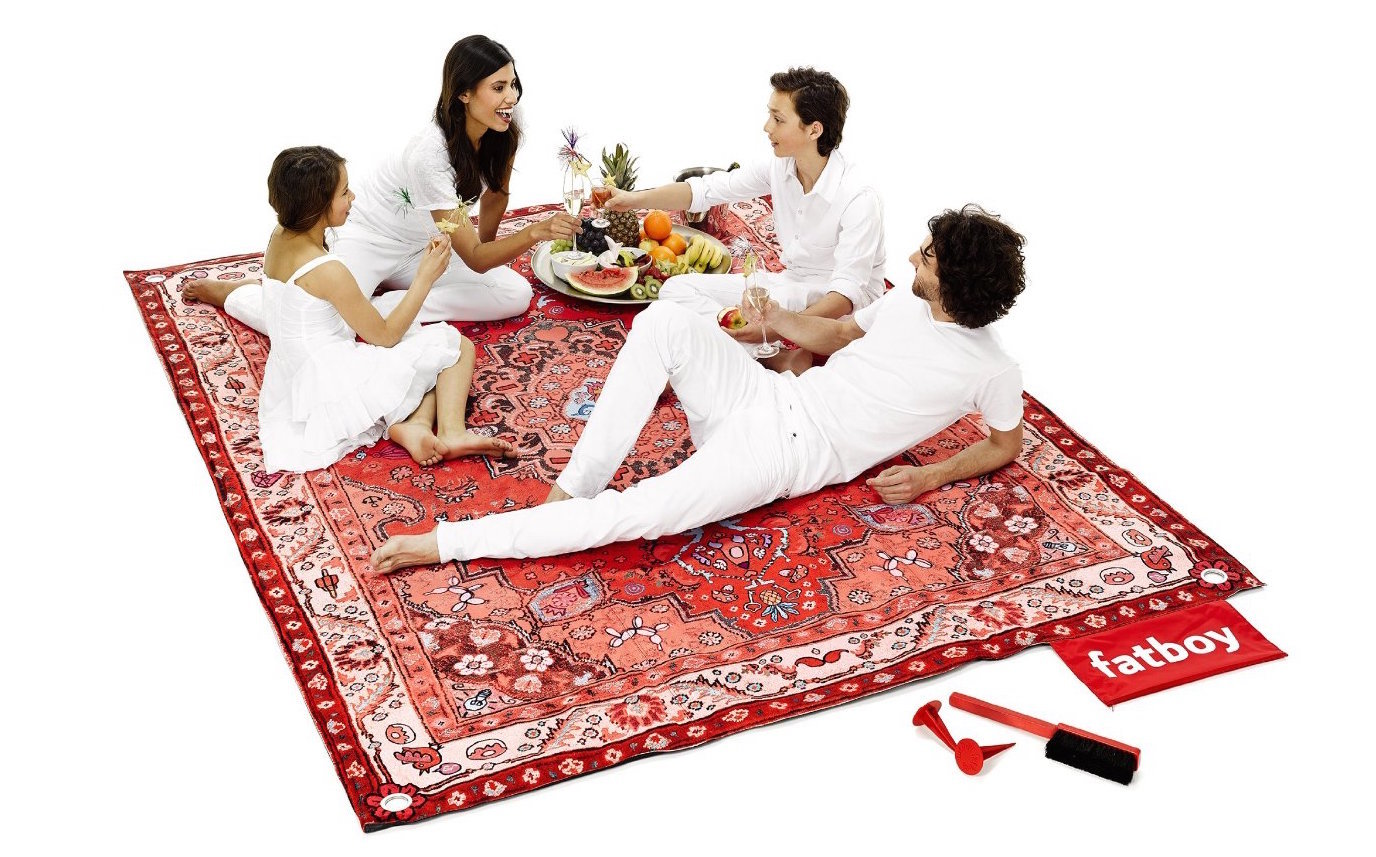 What's better than lying out on the grass under the wide, open sky? Doing it on a luxurious Persian rug, of course.
Even better? This decadent "carpet" is weather resistant so you don't have to worry about dry cleaning bills. It even comes with wonderful practicalities like a convenient pocket that has enough space for your valuables and a specially designed strap to transport this awesome blanket wherever you go.
F*ck Me Eau de Parfum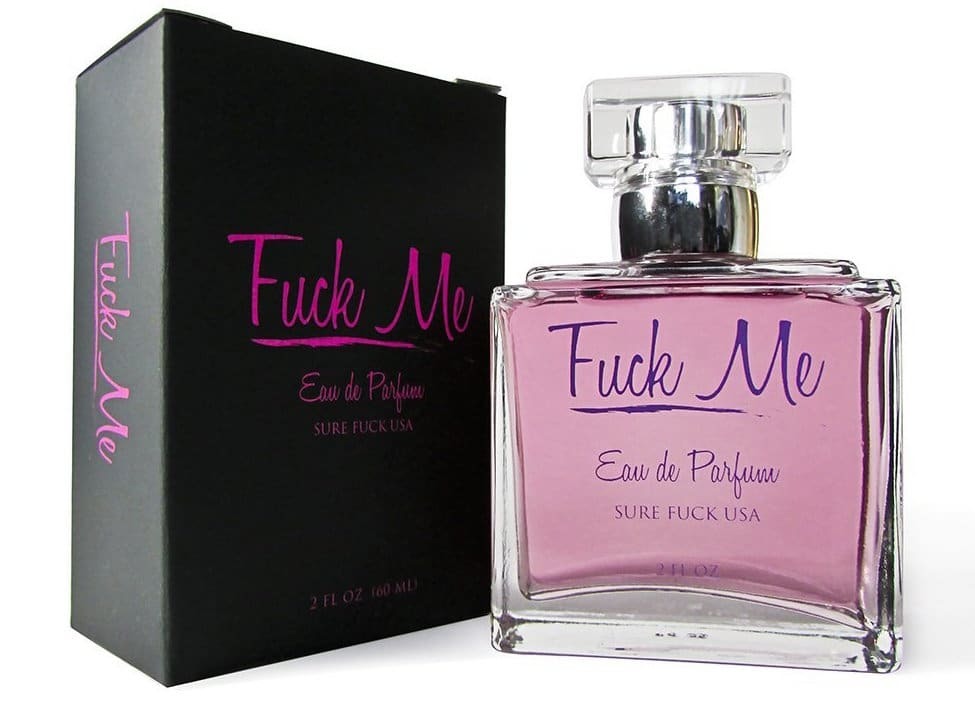 Know a woman with a sense of humor? She'll love this hilarious perfume. It makes a great gag gift that's actually useful since this complex "floral, oriental fruity" scent smells quite lovely and is designed to be irresistibly stimulating for men.
LED Word Clock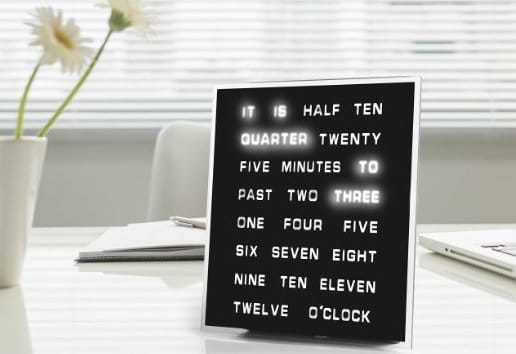 Who needs numbers when you've got a matrix of words that highlight to display the correct time? Makes for a wonderfully unique gift for the home or office!
Natural Wood Cat Back Scratcher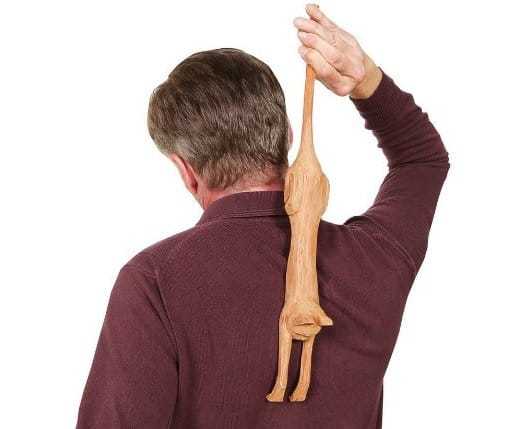 Who's experienced that annoying itch that's just out of reach? Everyone. Now you can help someone scratch that itch in style, with this wooden cat back scratcher.
Planter LED Lamp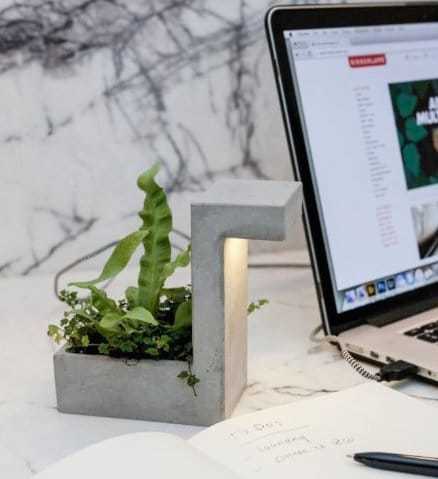 You know what every desk needs? Some green stuff…and a lamp. This LED lamp planter conveniently provides both in a sleek, stylish design. Perfection.
Human Face Ball Stress Balls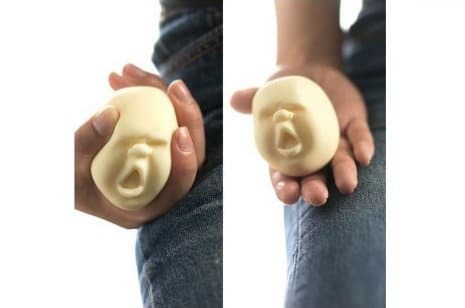 What'd you do when you're stressed beyond belief? Do you punch a pillow? A wall? The person next to you? Here's an easier, less costly and less harmful way to take your frustration out: squeeze the human face and pretend it's your boss, you co-worker or that jerk that cut you off in traffic.
Pug in a Mug Silicone Tea Infuser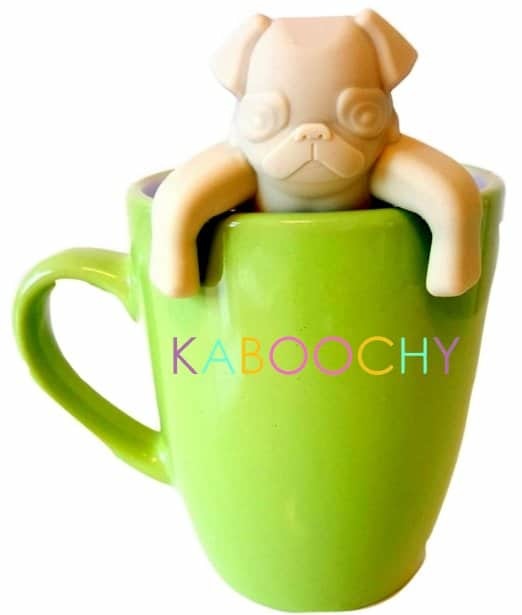 Every tea drinker absolutely needs one of these. Why? 'Cause it's a pug. In a mug. And it holds tea. What more could you want in life?
Fire Scented Candle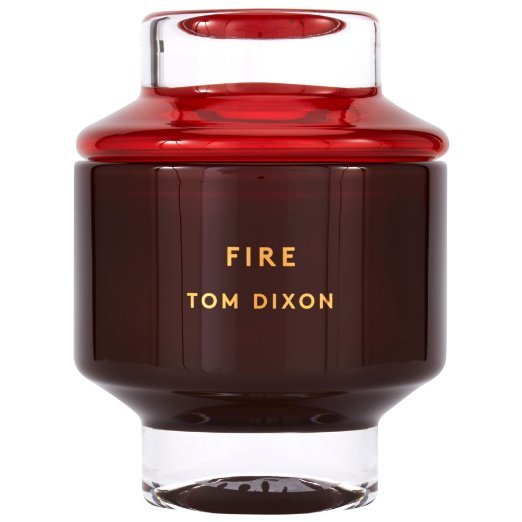 Still lighting plain ole' vanilla? Spice it up with this fire scented candle. Perfect for those without their own fireplace!
Headache Trigger Point Tool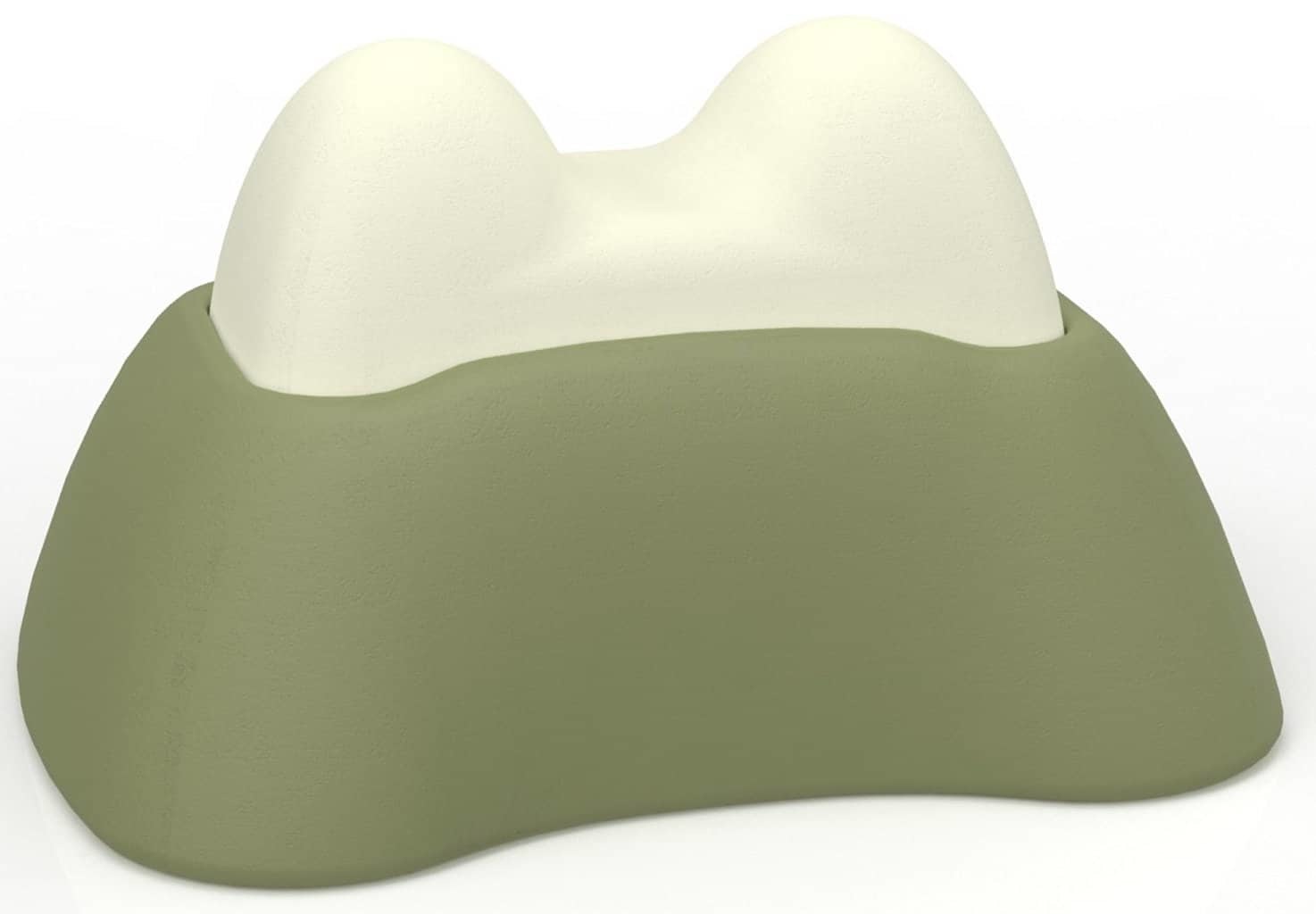 Give the ultimate gift of no more migraines with this awesome little head massager. No batteries or moving parts. The silicon parts press at tension points at the back of the head. Requires patience but worth the wait.
Easter Island Ice Tray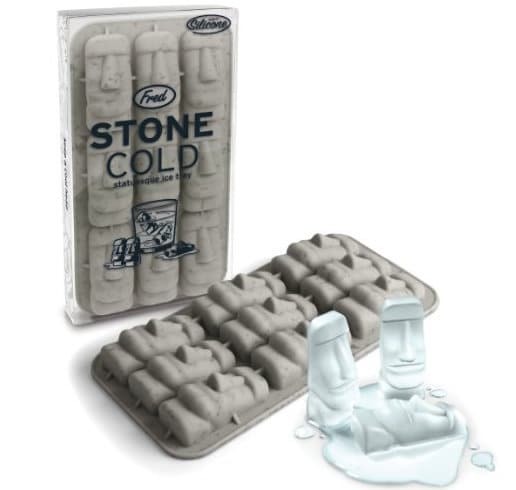 Easter Island is a strange and fascinating place…especially when it's in your drinking glass. Keep things cool and interesting with these Easter Island themed ice trays.
Umbra FishHotel Aquarium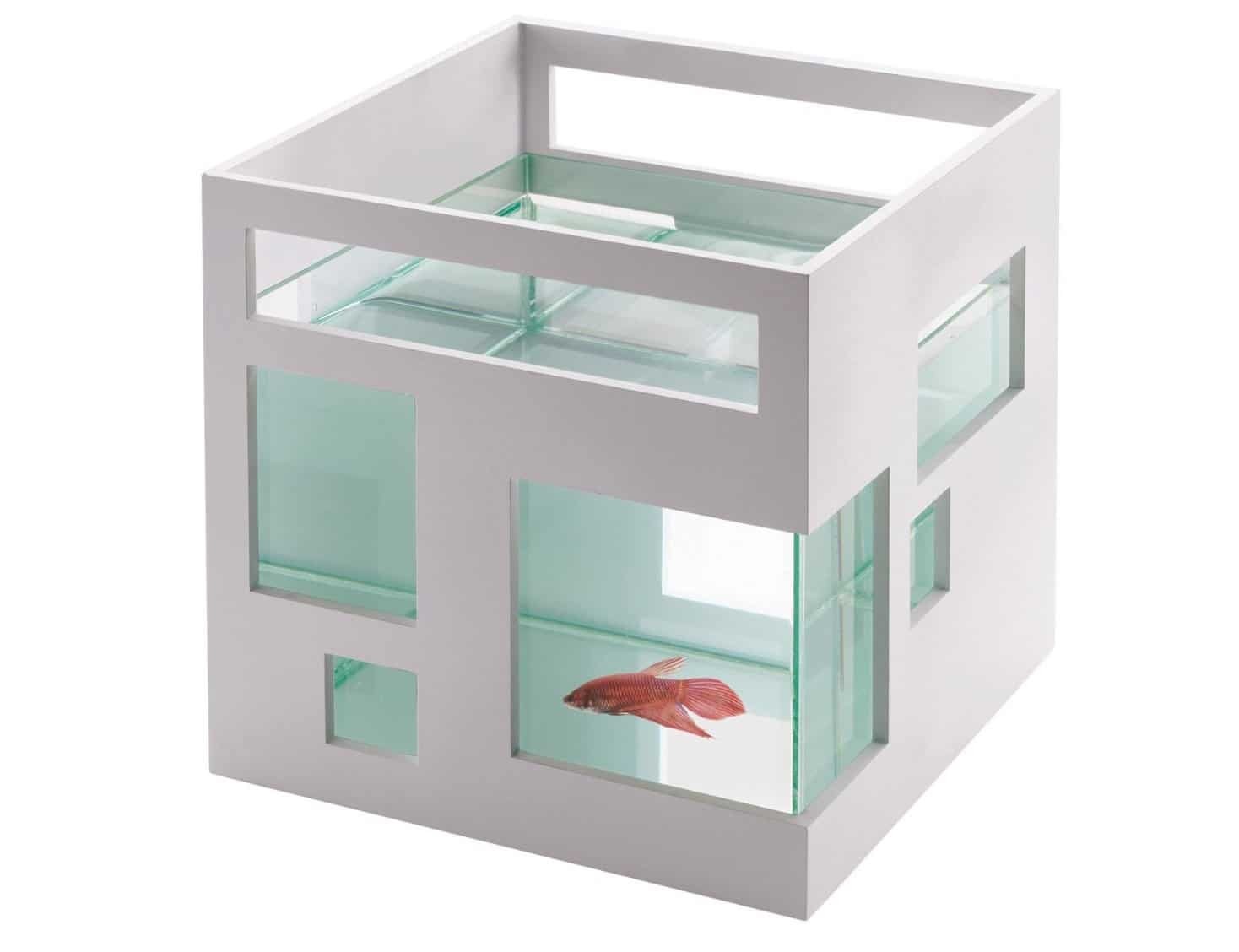 Keep fish in a unique and stylish tank. These 7.5 x 7.5 x 8 inches' tanks are stackable allowing for unique arrangements. Each tank can hold one beta fish.
Hawaiian Print Men's Socks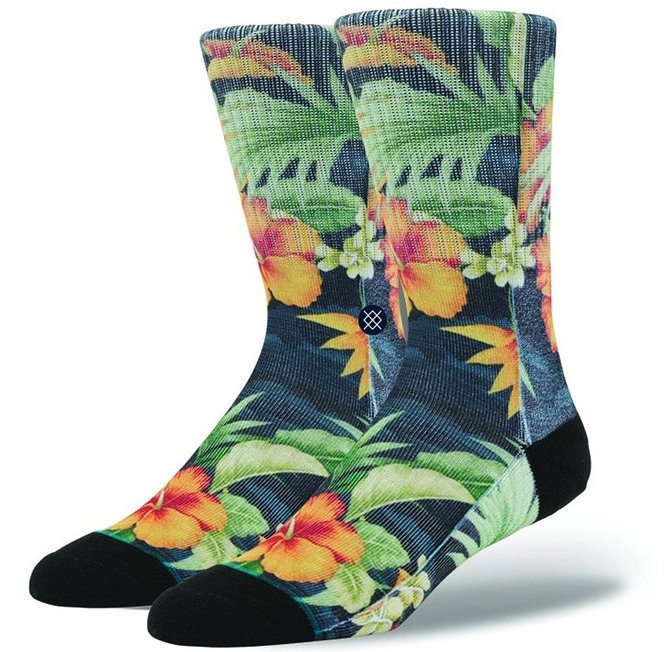 Know someone who wears suits everyday? He'll get a kick from knowing that his feet are on vacation in Hawaii even as he's sitting through that super serious meeting.
The "Sure, I'll Try it" UnBasket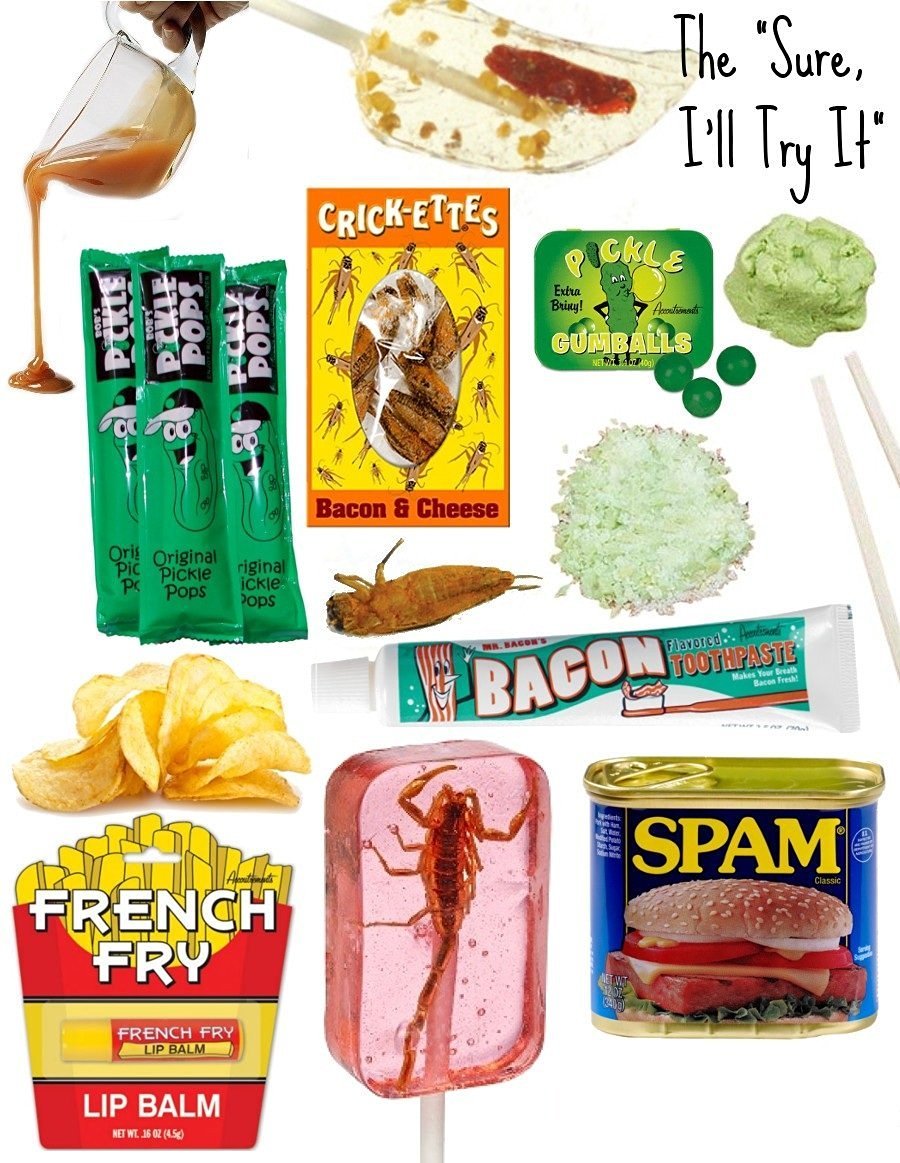 Only for the brave, this box tests any pallet. Comes with a changing assortment of sweets. Guaranteed to lead to laughs and a lot of "I dare you to try…" moments.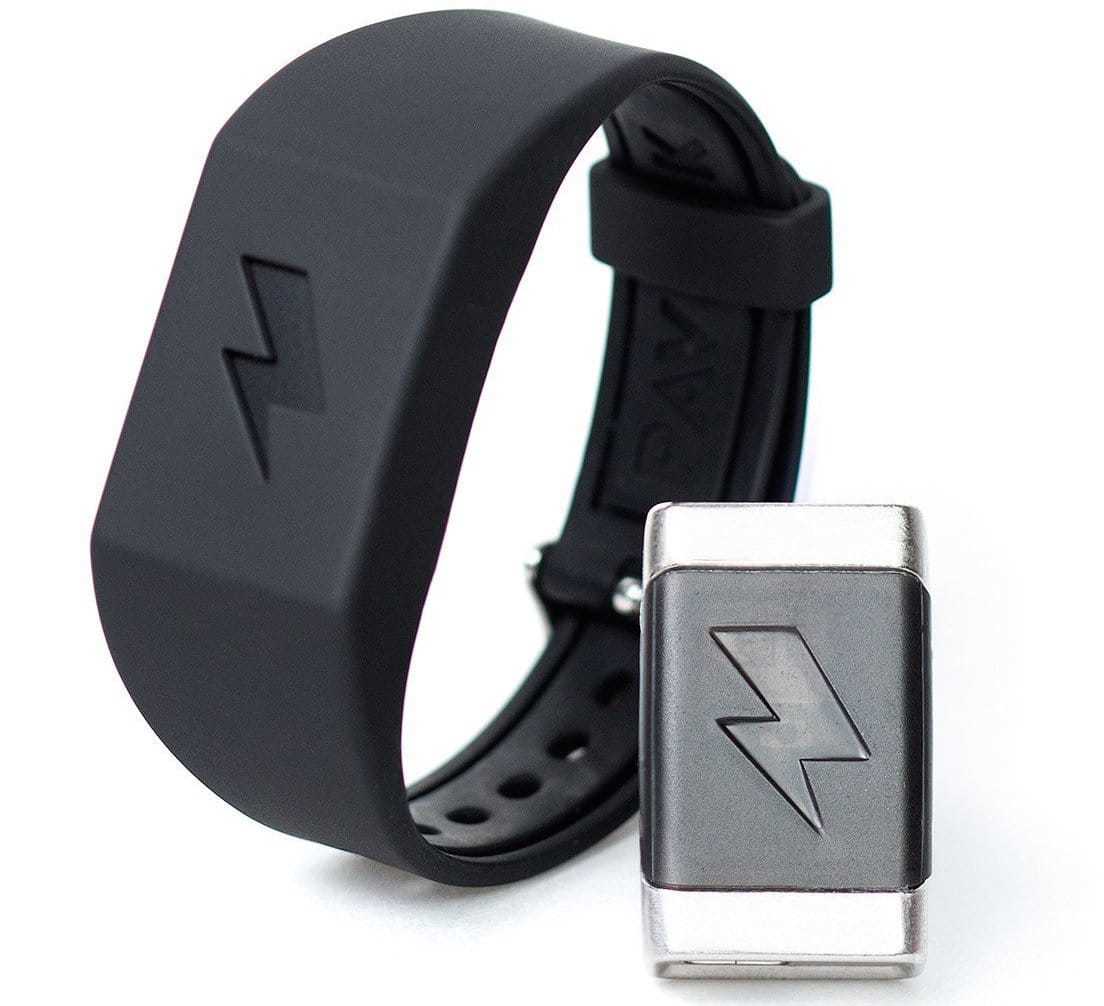 Wondering what this odd little gadget does? Well, it helps us with something most of us could use a hand with – breaking bad habits. Designed to change your behavior, the Pavlok straps to your wrist and combines proven behavioral training techniques, innovative "zaptic" hardware, and tracking software to help you kick habits like smoking, nail biting, eating sugar, being unproductive, hitting the snooze button, and more.
Perfect for the masochist person who wants to improve their ways.
Ben and Jerry's Euphori-Lock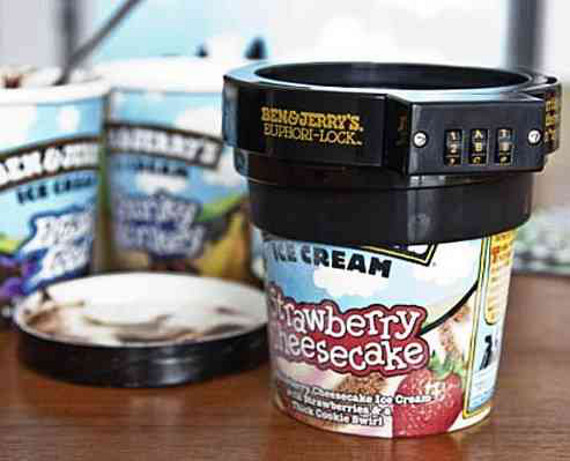 Speaking of habits, here's a gift that'll stop those habit-driven ice cream thieves. Complete with taunting note: "I'm terribly sorry, but there is no "u" in "my pint."
Giant Gummy Bear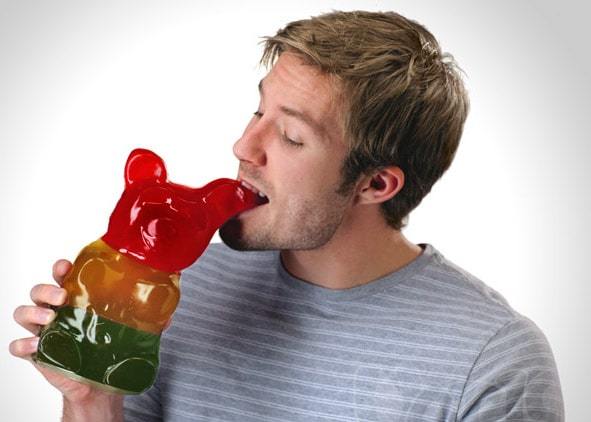 A bag of gummy bears? Meh. A gigantic, 5-pound gummy bear? Awesome. Weighing in at a whopping 5 pounds, you can bet this gummy bear will last for a good long time…which never happens with gummy bears in a bag, does it?
Taste N Cook 13-Inch Bamboo Chopsticks

Unique and gorgeous bamboo chopstick set for all the ramen lovers out there. They will truly appreciate the fork and spoon ends that are built in for taste testing while cooking.
Beard Glitter Kit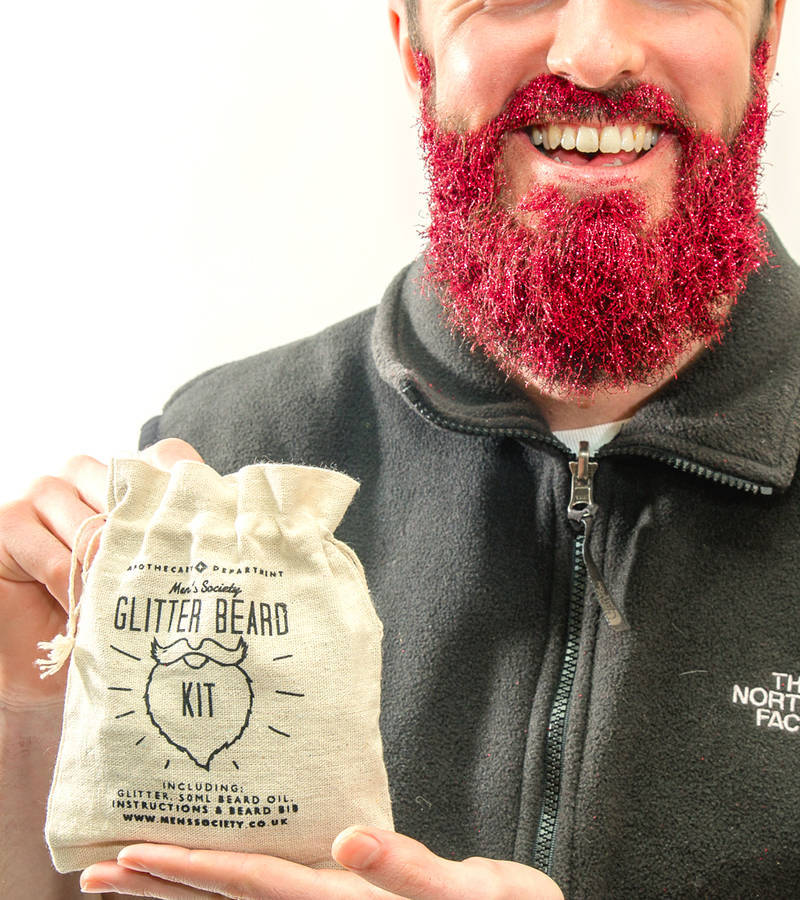 Add some sparkle to any beard with this complete kit. Complete with organic glitter serum allowing for easy application. It all comes in a festive tin and allows for party fun.
Go Cubes Chewable Coffee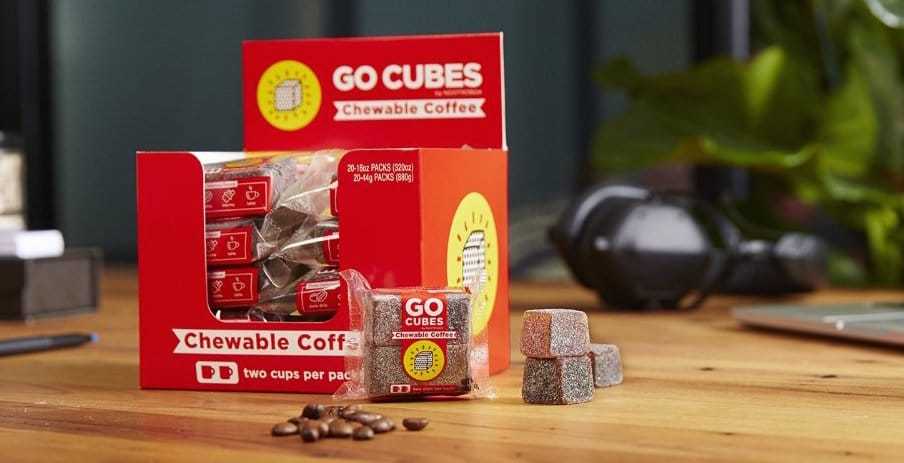 Chewable coffee sounds like a dream. Each gummy is worth half a cup of coffee. There are different flavors allowing for a taste experience. Buy this pack of pack of 20 and your coffee lover will have enough caffeine for a long time.
Unicorn Pajamas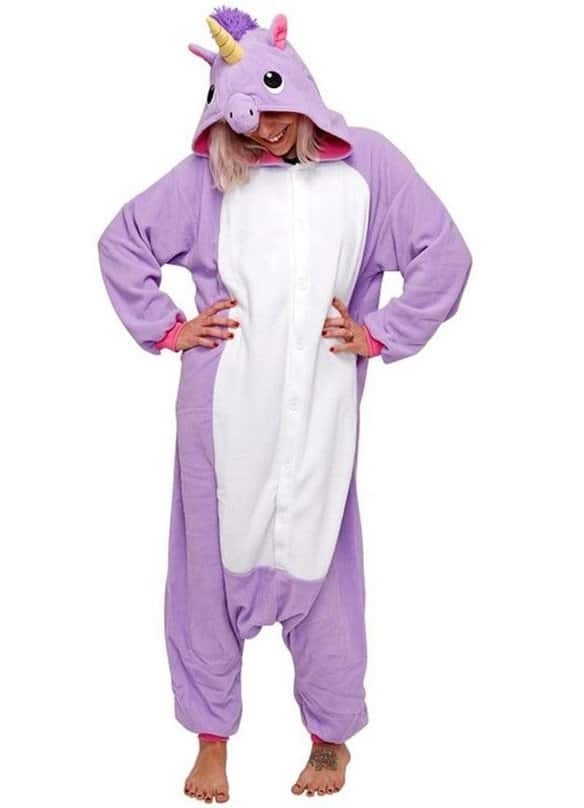 This comfortable and easy to wear onesie can act as a costume or as a pair of pajamas. There are three choices of colors, and the style is elegant while still fun.
Benji Portable Travel USB Humidifier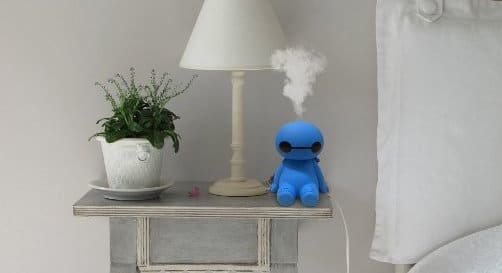 This cool little blue man doesn't just look spiffy, he serves a very important purpose: he creates continuous cool mist wherever he goes! And for such a convenient little humidifier, this one is seriously useful since it comes with a large water capacity tank and can be used for up to 8 hours at a time!
It's also powered with a USB cable so you can take him with you wherever you go!
DoubleKick Energizing Hot Sauce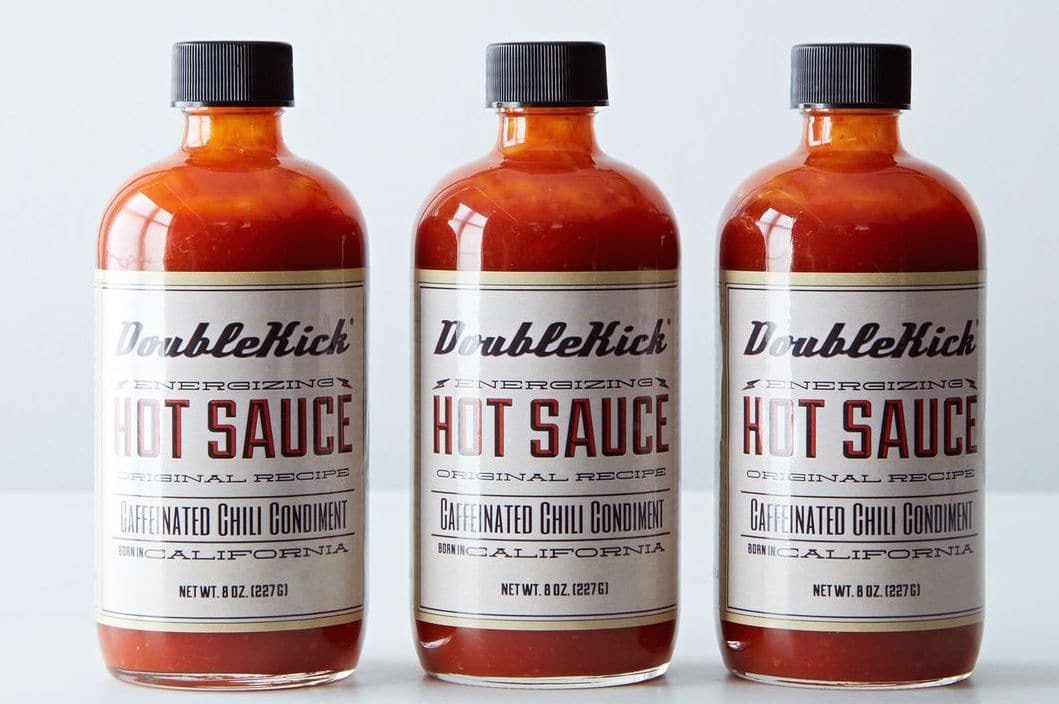 The most interesting gifts are also useful, like this caffeinated hot sauce that allows you to get your caffeine and hot sauce in one awesome package – these caffeinated chili sauces come with ginger and caffeine for a supercharged energy boost!
Zmart Women's Cotton Food Socks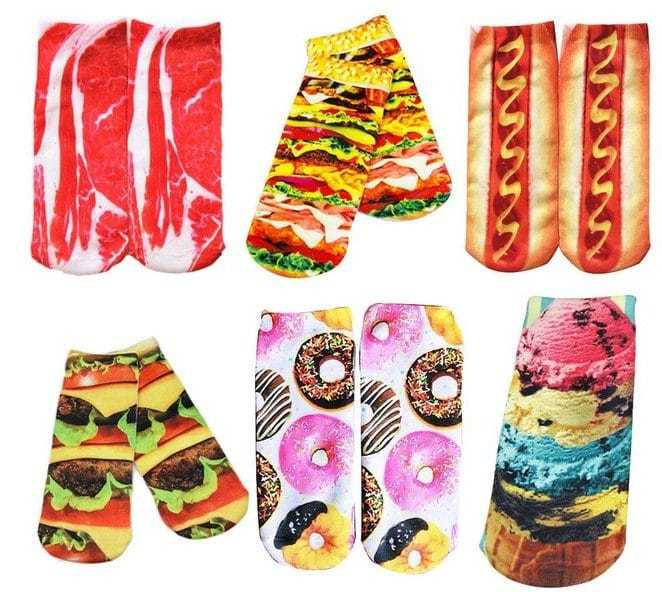 Bacon, ice cream, donuts, hot dogs…yes, these are a few of all of our favorite foods. And now you can wear your food love on your feet! These yummy socks come in a pack of 6.