This article contains affiliate links.
The holidays are a stressful time. Everyone's rushing around trying to get the perfect presents for everyone in their lives while trying to hold things together at work and coordinate a way to make it home. The last thing you want to do is burden these poor, stressed folk with useless gifts they neither want nor need. The solution? Brilliantly unusual Christmas gifts.
These unique presents help take the edge off and you'll definitely get a laugh or two along with a genuine thank you.
The "Sure, I'll Try it" UnBasket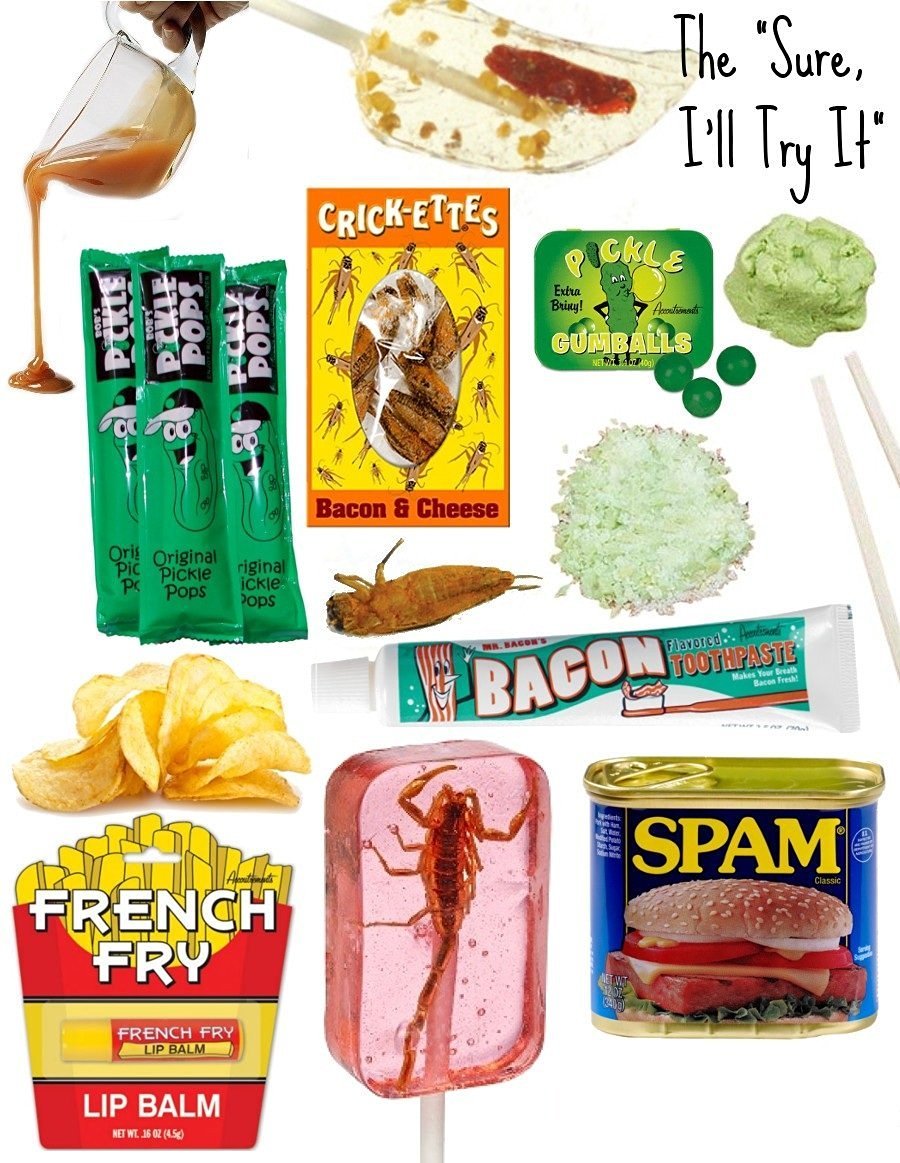 Only for the brave, this box tests any pallet. Comes with a changing assortment of sweets. Guaranteed to lead to laughs and a lot of "I dare you to try…" moments.
Pavlok Habit Breaker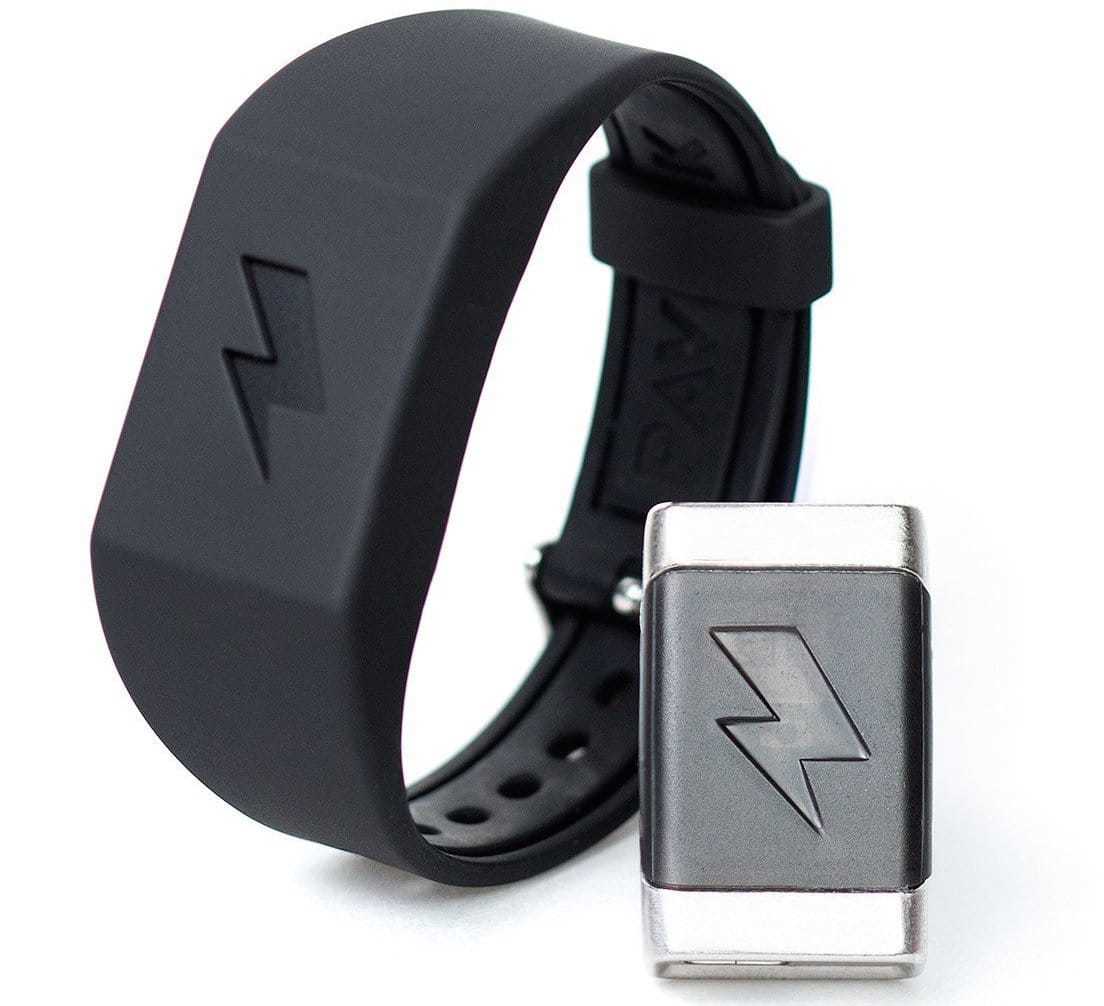 Wondering what this odd little gadget does? Well, it helps us with something most of us could use a hand with – breaking bad habits. Designed to change your behavior, the Pavlok straps to your wrist and combines proven behavioral training techniques, innovative "zaptic" hardware, and tracking software to help you kick habits like smoking, nail biting, eating sugar, being unproductive, hitting the snooze button, and more.
Perfect for the masochist person who wants to improve their ways.
Sweary Coloring Book for Adults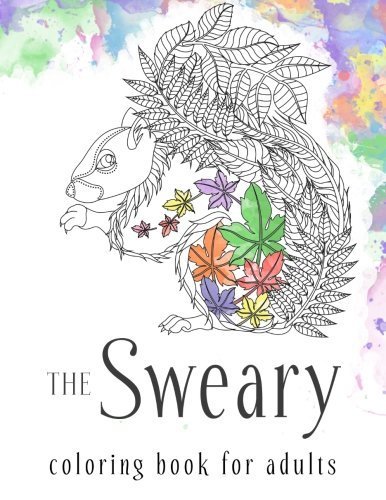 There comes a time in all our lives when life decides to hand us a whole bunch of sh*t. Well, you know what? F*ck that. You're not taking that cr*p lying down.
You'll handle your sh*t the most graceful way you know how…by coloring. Yup, here's a colorful exercise in swearing. Take all the nastiest, crassest feelings you've ever had and transform them into beautiful masterpieces that'll make you smile once you get through the madness of your present funk.
iBed Tablet Stand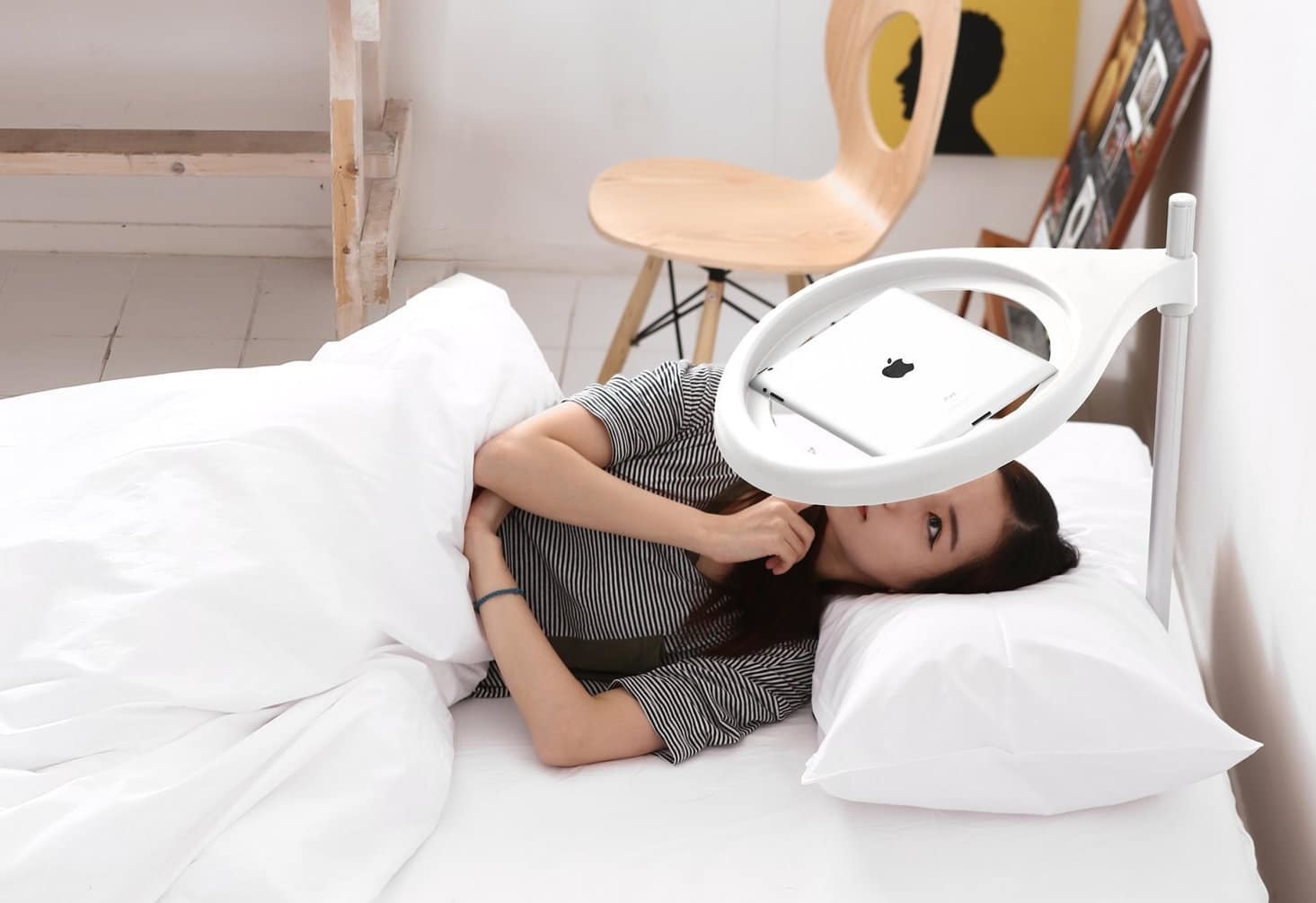 Who doesn't love perusing the Internet late into the night? The only thing is…it can be a real pain in the butt to have to hold your tablet up while you entertain yourself.
Introducing the iBed tablet stand – this awesome little contraption makes it super easy to read your Kindle, watch YouTube videos from your tablet or whatever else you want to do, all from the comfort of an adjustable stand that holds your device up for you!
Electric Peanut Butter Maker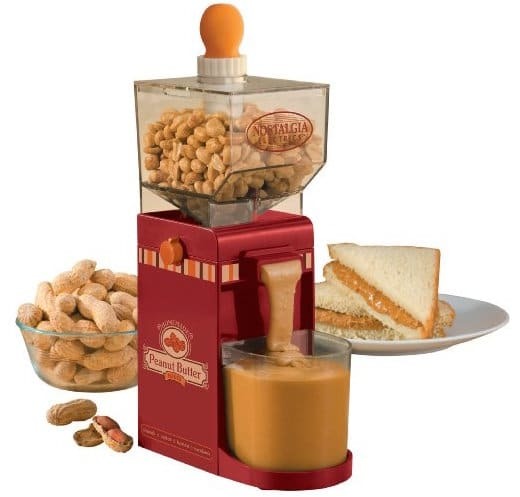 Never pick up a jar of preservative-laden peanut butter again! Armed with your very own electric nut butter maker, you can whip up your own peanut butter, almond butter, cashew butter, etc. right in the comfort of your own home.
Making your own nut butters at home is not only fresher and tastes better but you can create you own concoctions using honey, chocolate, and cinnamon. Not to mention, this is one kitchen activity kids won't be able to get enough of!
Kovot Personal Fondue Mugs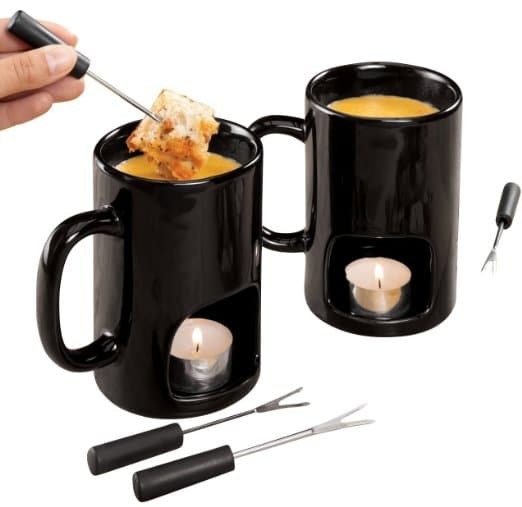 Sometimes, you just want some fondue without having to find the nearest restaurant or fire up a full fondue pot. Well, all you need to get your fondue on with these personal fondue mugs is some cheese and a little tealight.
Unicorn Pajamas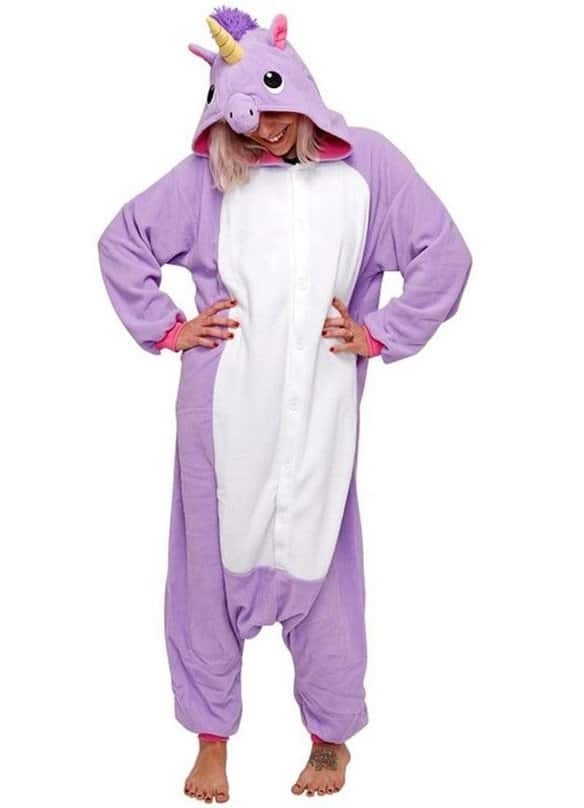 This comfortable and easy to wear onesie can act as a costume or as a pair of pajamas. There are three choices of colors, and the style is elegant while still fun.
Beard Glitter Kit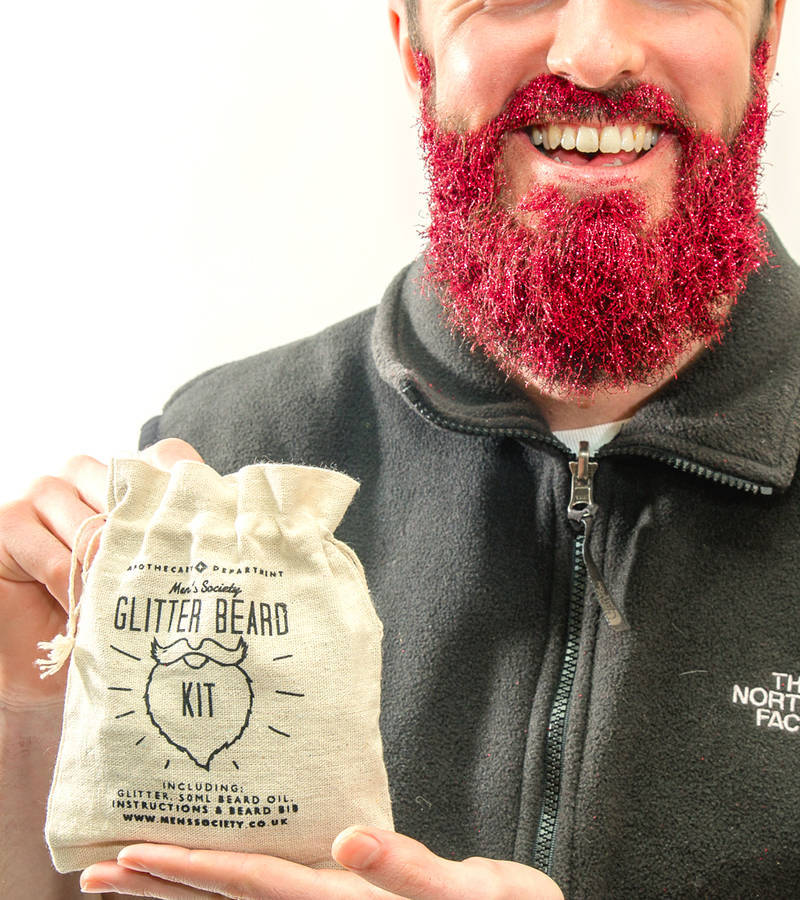 Add some sparkle to any beard with this complete kit. Complete with organic glitter serum allowing for easy application. It all comes in a festive tin and allows for party fun.
Horse Head Squirrel Feeder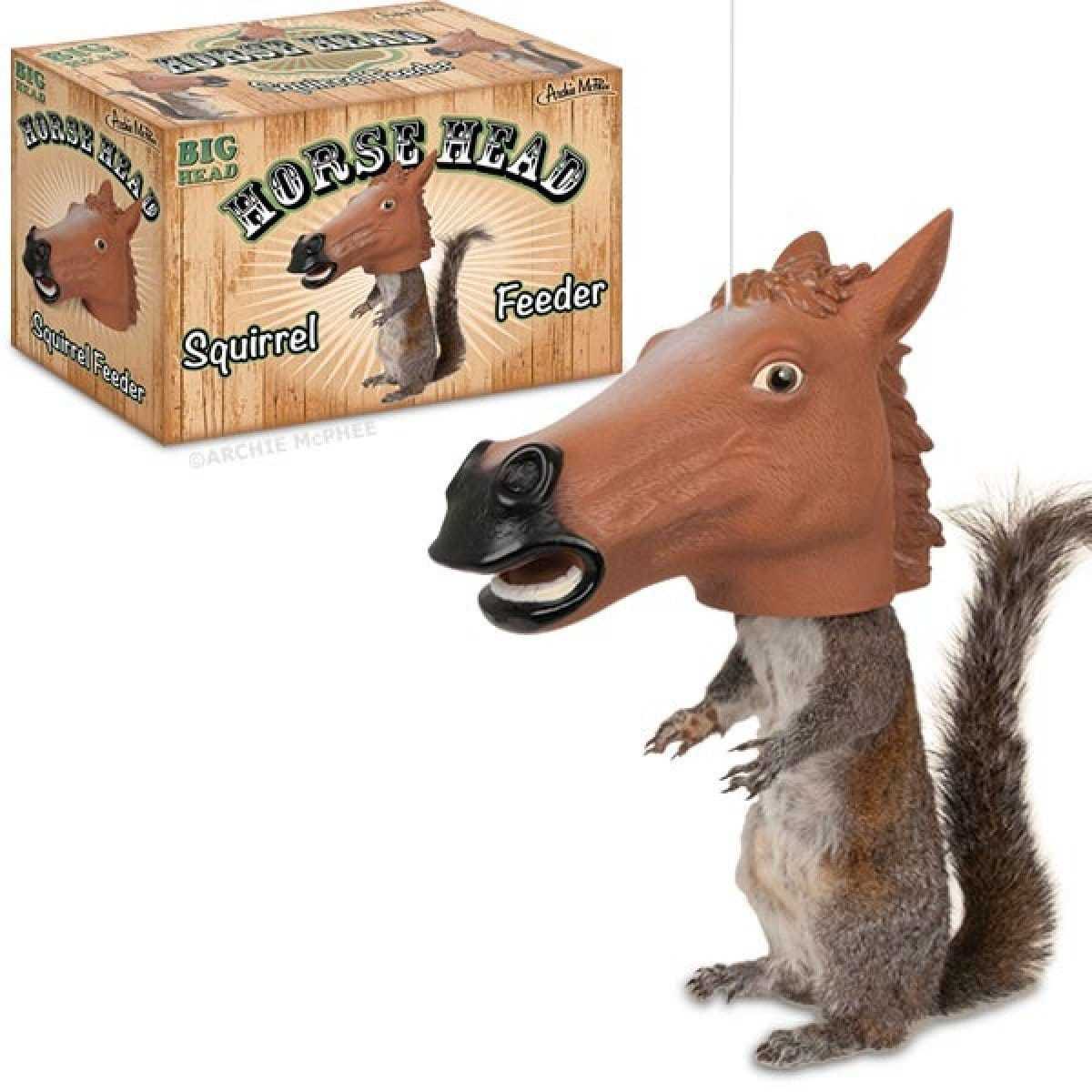 Know someone who likes to feed little creatures? Do they also like to laugh? Like, a lot? Well, this hilarious gift will help them do both simultaneously.
This horse head squirrel feeders will be the cutest thing to ever happen to their backyard.
Mermaid Tails for Swimming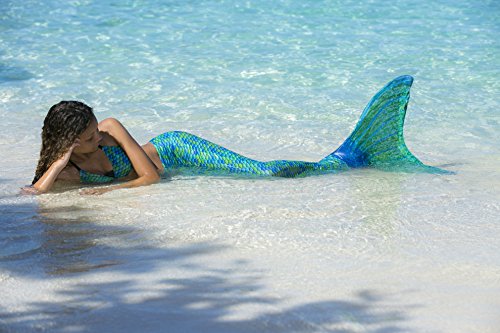 Swim like a mermaid with this finely engineered tail. Easy to wear and durable, the tail needs little care and is machine washable. It comes in a variety of styles to make your mermaid happy.
Laundry Punching Bag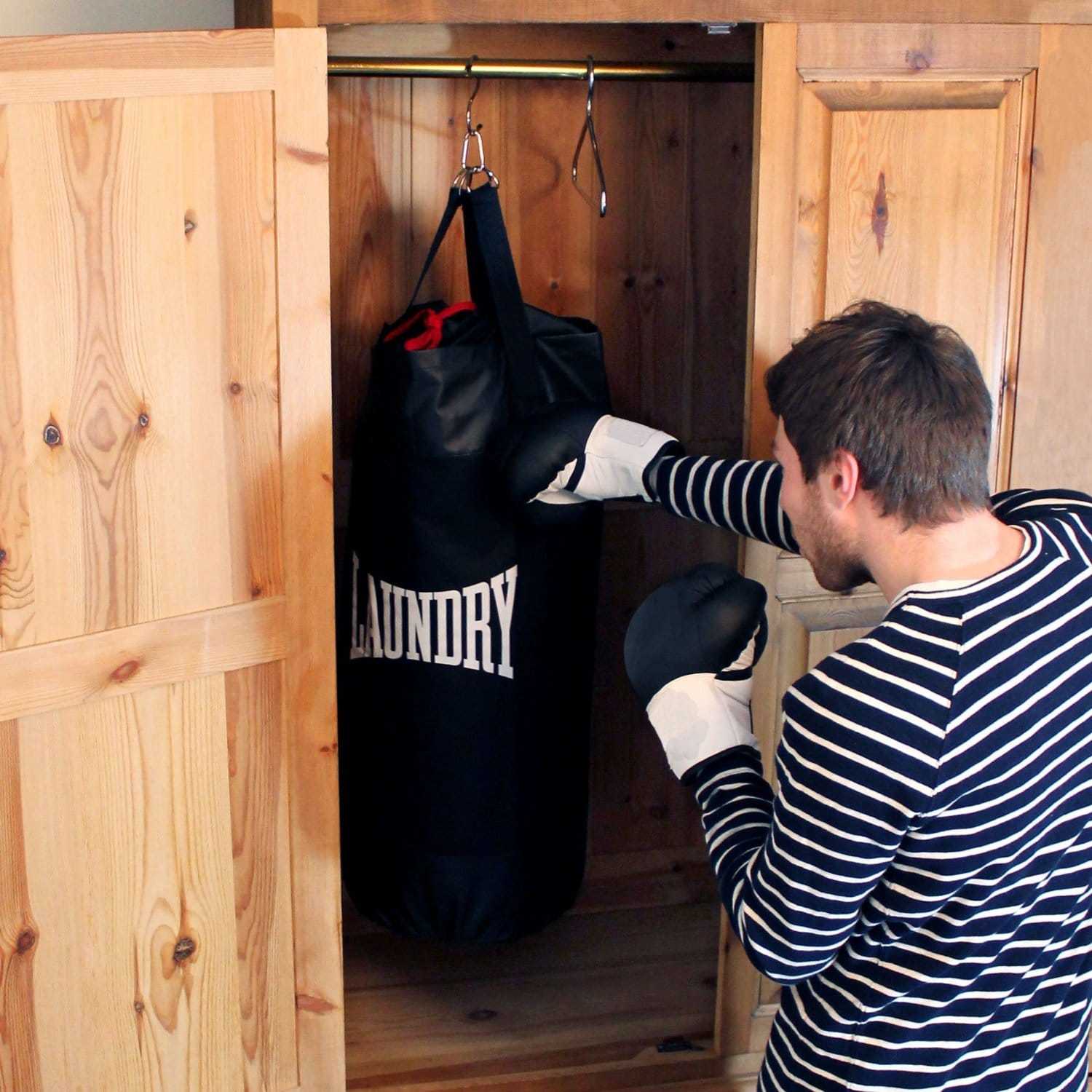 It costs you money. It smells bad. It takes valuable time out of your day. Yea, we're talking about laundry and exactly why it needs a beatdown.
This two-in-one laundry bag and punching bag allows you to keep all your laundry in one place while giving you an opportunity to vent all your various frustrations.
Men's Wooden Bow Tie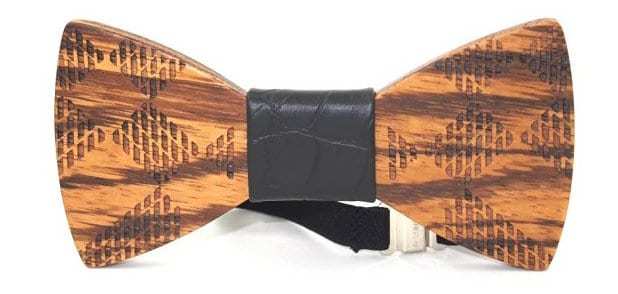 Add a unique charm to any occasion with this wooden bow tie. One size fits all ensuring it will be a great gift. There are a variety of wooden styles to choose from but in any style, they are a statement piece.
Clocky Run Away Alarm Clock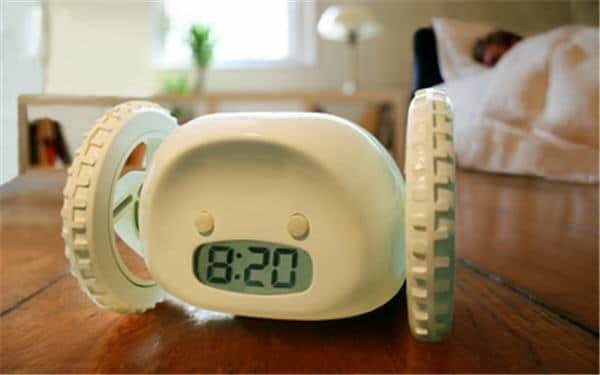 Make sure they are never late for work again. They'll begrudgingly love you for it.
SkySaver Building Escape Backpack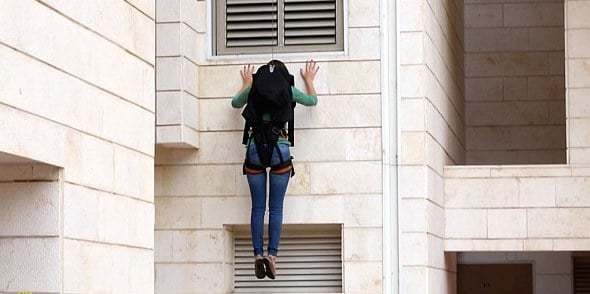 What does every person living or working in a high rise need? A SkySaver, of course. These nifty, life-saving devices attach securely to your body to safely help you escape from heights of up to 260 feet!
Bev Tie Neoprene Beer Holder Necktie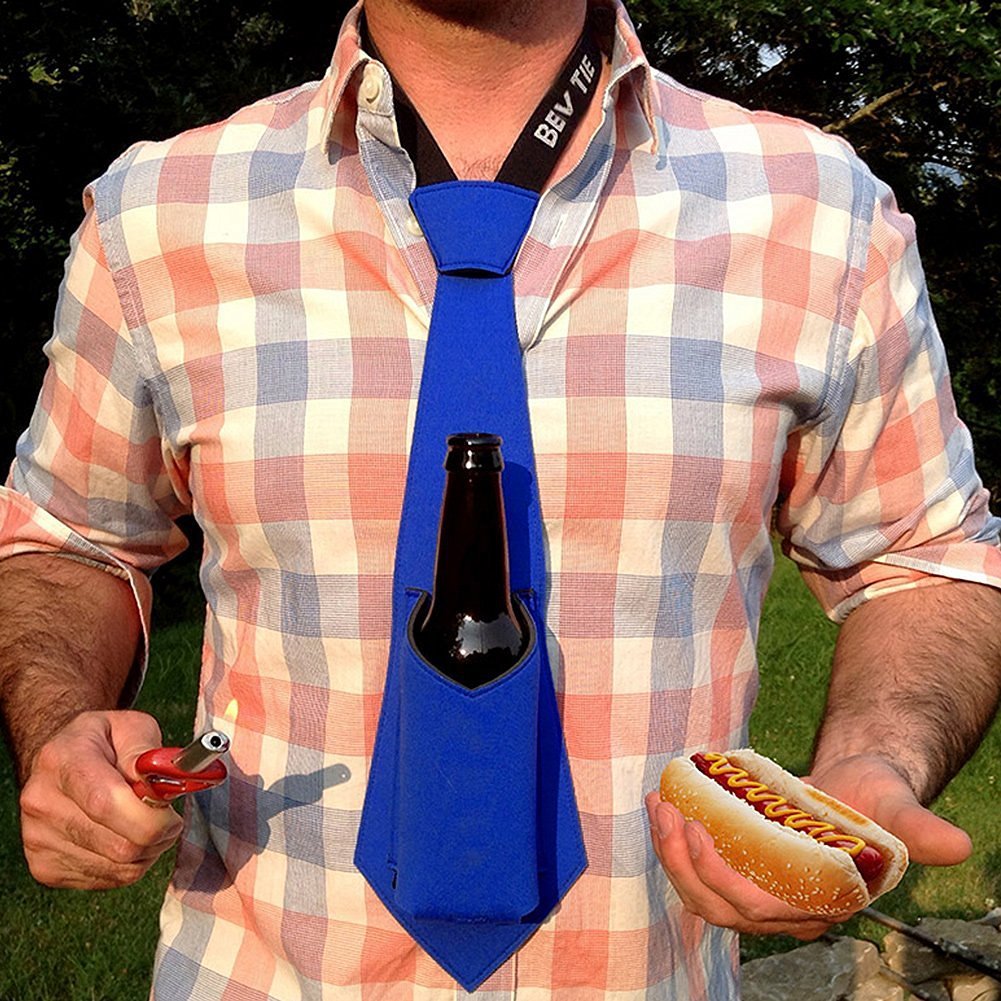 This novelty yet functional beer koozie is a cool gift. Made from Neoprene this tie will keep a can or bottle cold. Ideal for getting laughs at any barbeque and at 16 inches long it actually does serve as a tie (or sorts).
Show N Go Remote Controlled License Plate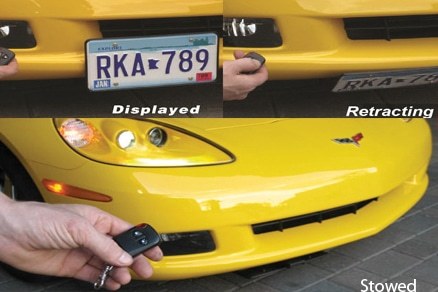 Control the display of any license plate with a touch of a button. Easy to install and use, this is a great feature to add to any sports car. Made with stainless steel components, it will last long and looks every part of a fancy lifestyle.
Horse Head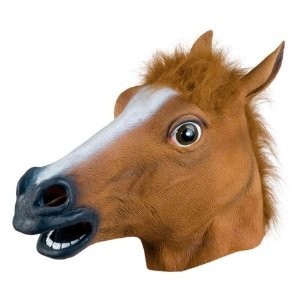 Who doesn't want a random horse head? No one, that's who.
Betty Beauty Pubic Hair Dye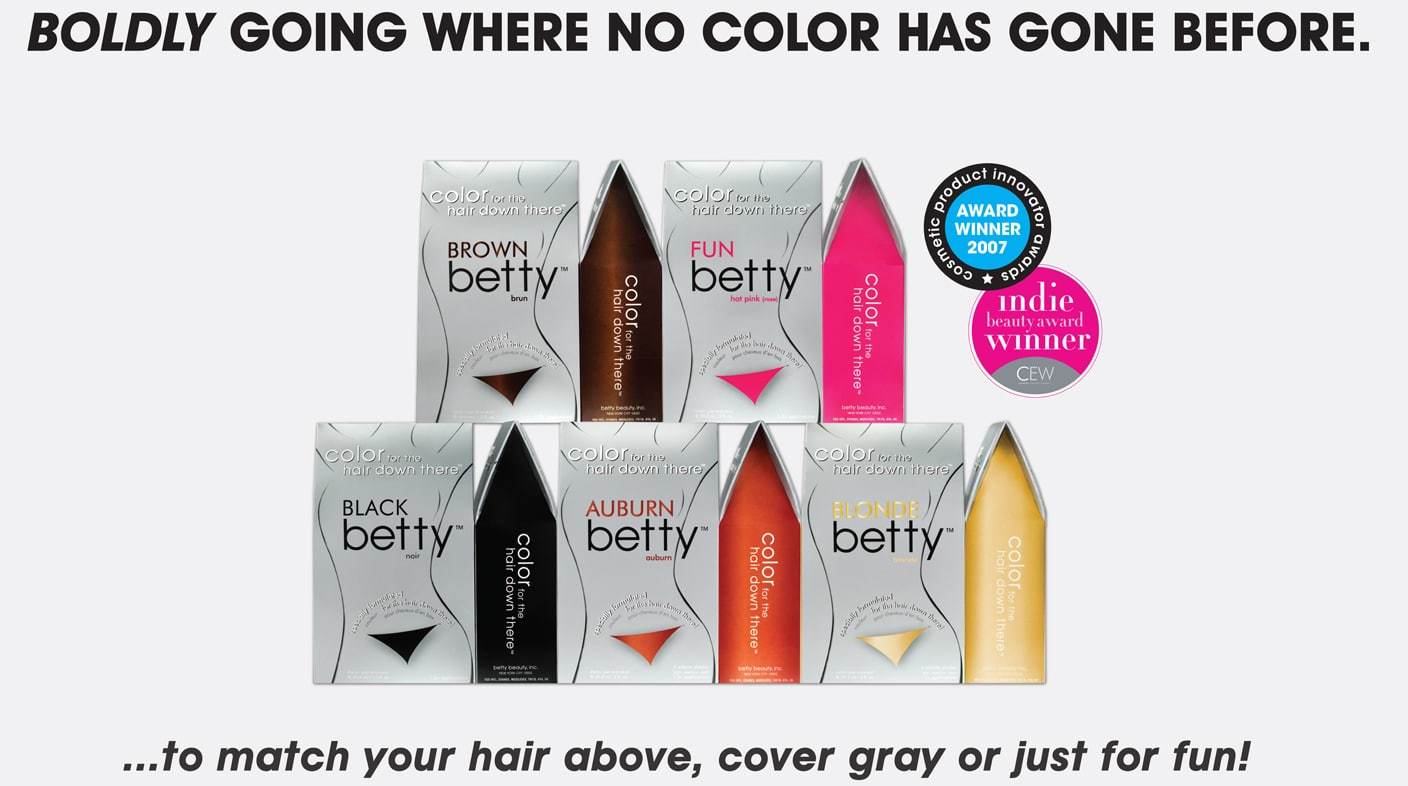 Know a fun, edgy woman with a great sense of humor? Well, she's going to get a huge kick out of this. Betty offers a line of hair dyes for the "hair down there" that ranges from sensible shades of brown and black to vibrant pinks and blues.
Note: You might want to make sure you know this person really well before gifting this.
Check out the whole range of colors here!
Mewgaroo Cat Holder Sweatshirt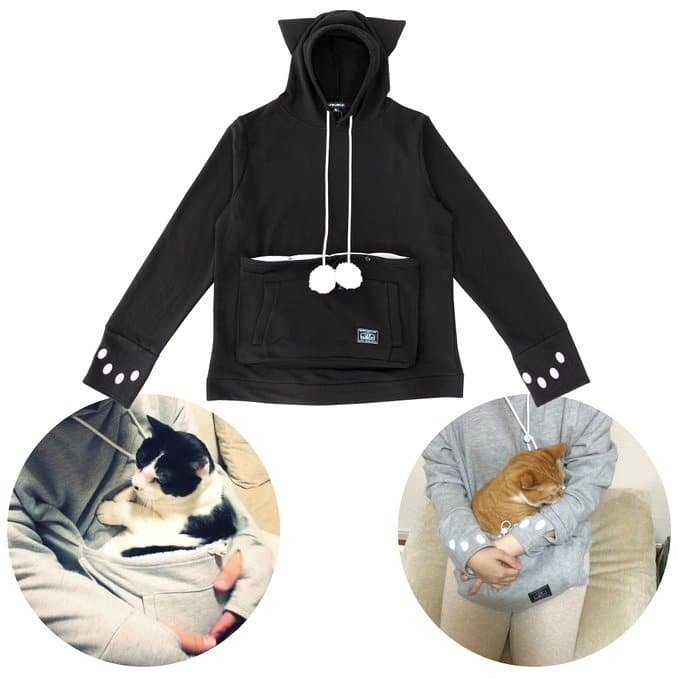 Know someone who loves to snuggle with her cat(s)? The Mewgaroo ups the cat cuddle game with a little pouch that allows the cat (or dog) lover to walk and snuggle at the same time.
DoubleKick Energizing Hot Sauce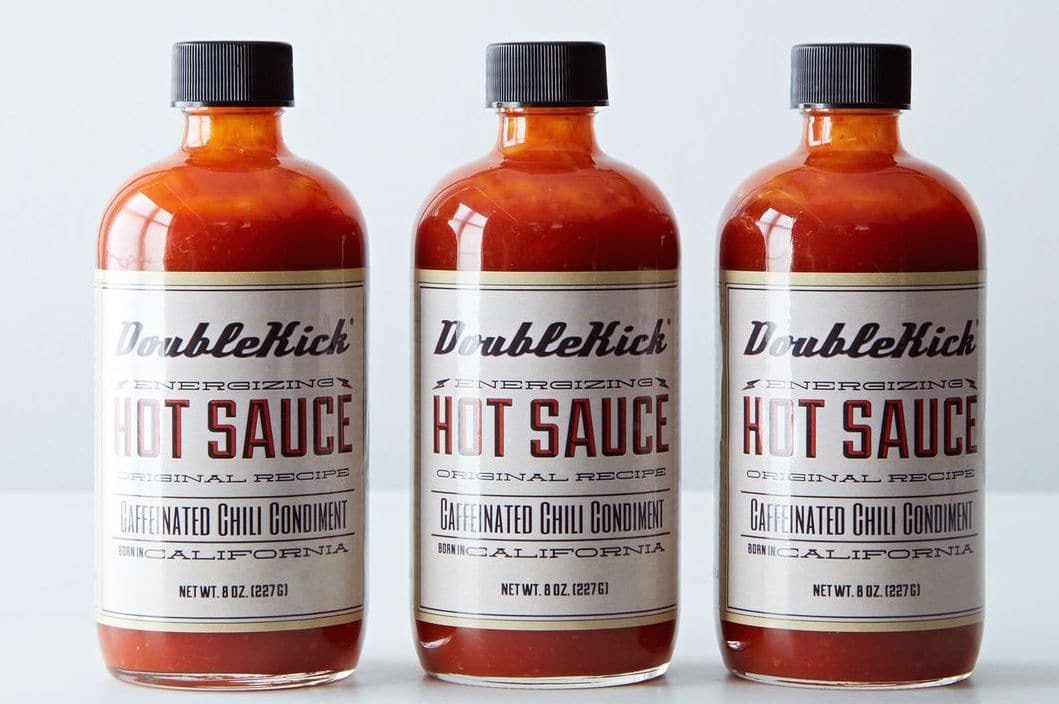 Get your caffeine and hot sauce in one awesome package – these caffeinated chili sauces come with ginger and caffeine for a supercharged energy boost!