This article contains affiliate links.
Looking for an awesome Star Wars gift for the Star Wars fan in your life? Look no further – here are the top 10 Star Wars gifts for any Star Wars lover.
Click here for Star Wars gifts specifically for men.
Star Wars Gift #1. Interactive R2D2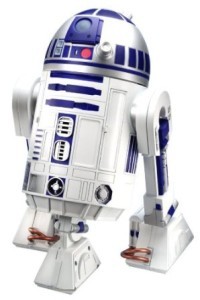 This is the most kickass Star Wars gift currently available. This interactive R2D2 is not just a toy and although kids would be thrilled to get it – so would most adults.
It's the equivalent of having an awesome pet that mostly listens to your commands – and doesn't poop everywhere.
R2D2 comes with features like "Room Guard" and he'll light up and make his R2D2 noises is his sensors detect an intruder. If your Star Wars fan has pets – R2D2 will entertain them plenty as well.
Prices vary a lot on this item depending on demand – so get it when you can while it's affordable.
Star Wars Gift #2. The Jedi Path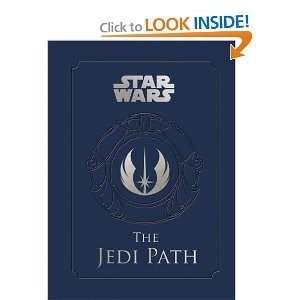 Published to rave reviews everywhere – this book is a must-have for any Star Wars fan worth his (or her) weight in Serrian salt.
It's more than nice little coffee-table book (although we love those too!) – it's packed full of information about the Jedis and their philosophies, as well as detailed information on various Star Wars characters.
Star Wars Gift #3. R2D2 Alarm Clock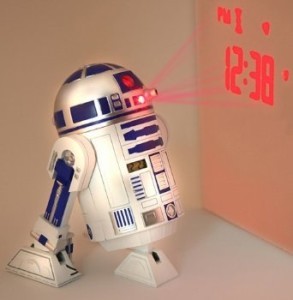 It sucks to get up for work sometimes. Why not make it easier for your Star Wars fan?
This nifty little R2D2 alarm clock makes little R2D2 sounds to wake you up and even project the time on the wall.
Worth waking up for.
Star Wars Gift #4. Storm Trooper Ice Cube Tray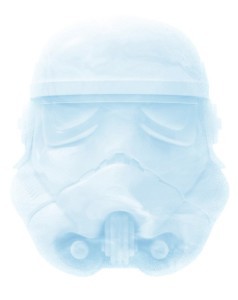 Know what that is in the above picture?
It's a frickin' storm trooper ICE CUBE!
Gift your star wars lovers a Storm Trooper Silicone Tray for an endless supply of storm trooper in his (and your) drinks.
You can also find it in Darth Vader and Death Star. The fun never has to stop.
Star Wars Gift #5. R2D2 Mug with Cover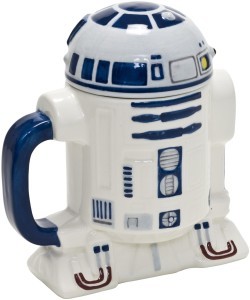 Give the Star Wars fan you know the gift of tenaciously-warm coffee (or tea) with this R2D2 mug that comes with a cover.
Super cute, super useful.
Star Wars Gift #6. Star Wars Chop Sabers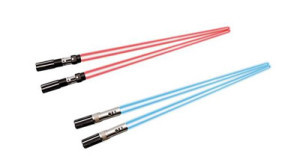 It is a truth universally acknowledged that a man (or woman) in possession of a good appetite must be in want of a pair of chop sabers.
The perfect gifts of Star Wars lover who also eat.
These lovely sticks come in Luke Skywalker blue, Yoga green, and a variety of other colors characters.
Star Wars Gift #7. Wookiee Cookies: A Star Wars Cookbook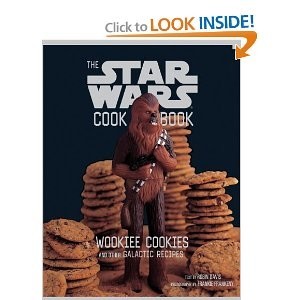 Fry not. Bake. Or Bake not. There is no fry.
This is the awesome-est Star Wars Cookbook out there – intended for kids but adored by adults as well.
Perfect for any Star Wars fan who also like cookies..wookiee cookies, of course.
Star Wars Gift #8. Star Wars Jedi 100% Cotton Bathrobe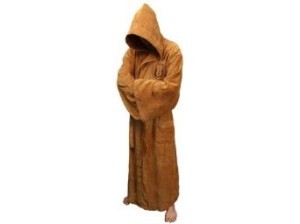 This is truly badass robe for anyone – Star Wars lover or not – it's 100% cotton, soft, comfy, with an amazing hood to boot. It's unisex and should comfortably fit most adults.
Star Wars Gift #9. Star Wars Glowing Lightsaber Ice Pop Maker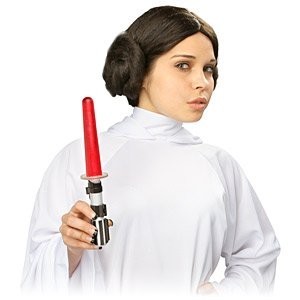 What could possibly be cooler than a lightsaber ice pop?
One that GLOWS.
Seriously, this is the trifecta of awesomeness. It's an ice pop. It's a lightsaber. It GLOWS.
Actually, it's not an ice pop – it's an ice pop MAKER so the gift just keeps on giving. Frickin' fantastic gift for a Star Wars fan anyone.
Star Wars Gift #10 (& #11). Star Wars iPhone Cases + R2D2 iPad Cover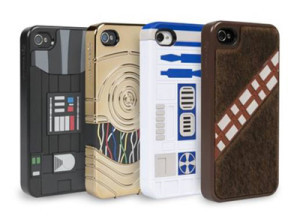 If your Star Wars lover also loves iPhones, check out this collection of Star Wars-themed iPhone covers from POWER A. They come in 4 different styles are sold separately.
From left to right, with clickable links attached:
Pair it with an awesome R2D2 iPad case…