29 Birthday Gifts for Women Over 50 They Actually Want
Just because the lady in your life is getting older does not mean that the gifts have to get frumpy. If age is just a number, then under no circumstances should you give her a 'How to Deal with Menopause "book or a ball of wool.
Unless she is a cat lady, then she may actually appreciate some wool. Ladies over 50 are still talented, energetic and crazy. So give them something that reflects that! Here's a little list of awesome gifts for women over 50 to get you started.
As we all know, birthday is a memorable day, especially after the age of 50. This beautifully custom birthday coin can help people express good wishes and remember the wonderful occasion.
This double-sided coin is a custom metal coin that you can add any kind of personalization to. It is definitely a fun and memorable gift.
Shiatsu Heated Neck and Back Massager
We all work at computers now which often means spending way too many hours slumped over in front of a screen. The result? Sore and cramped neck, shoulder and back muscles.
Well, no more with this heated shiatsu massager. It's got 4 massage nodes that get deep into hard to reach muscles and allow you to target your neck, waist, shoulders and back. It's as close as you'll get to an in-person massage…without the cost.
Grown Up Coloring Starter Gift Pack
Get into the coloring crazy with this starter pack. The coloring book has intricate mandala designs, and the 36 color crayons will allow for stress-free coloring time.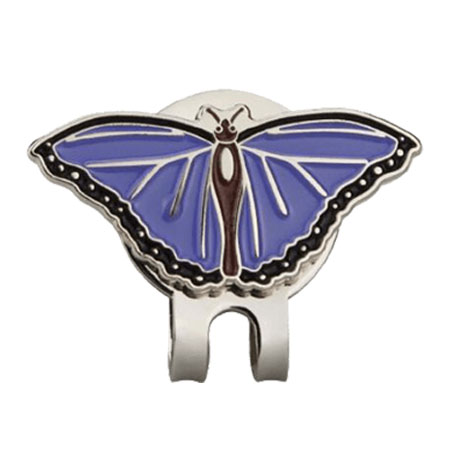 Does she play golf? If yes, she will find this personalized gift both thoughtful and useful. Help her mark the position of her golf ball on the putting green with her very own personalized golf ball marker. Some ideas include her favorite drink, food, and animal. But your creativity is the only limit!
This golf marker we're showing in the image above doubles as a hat clip. With this design, she doesn't have to worry about her golf marker going missing — because she can have it clipped on her golf cap or neckline.
Stamina In-Motion Elliptical Trainer
This easy to install and use elliptical slides right under any desk and allow for on the go exercise. Electrical inbuilt monitor tracks strides, calorie count and all around exercise time.
Premium Bonsai Kit
This starter Bonsai kit is perfect for any beginner. It comes with a Bonsai 101 book as well as everything one could need to start this miniature hobby.
FootMate Foot Massager & Scrubber
This complete foot spa sits at the bottom of the shower and allows for full foot cleaning and massaging. Approved by doctors, this is an extra must have in the shower.
BeeFriendlyRaw Honey Face Mask
This all natural face mask will stimulate collagen production and provide a deep clean. Bring this spa treatment into the house with all the antioxidants that honey brings.
Wireless Fitness Pedometer Bracelet
Stay in the 'know' with this fit bracelet. Built with a step counter, Incoming caller and text shower. Easy to use with touch technology this bracelet is the modern age of fitness.
Grass Serenity Rug
You know what we never do anymore? Kick our shoes off and wander through fresh grass, relishing the feel of the soft earth under our feet.
Shame, too, considering this is one of the best ways to get some instant relaxation. The good news is that you can now get the benefits – without the risk of stepping in dog poo – right at your very own office or home. Simply lay the grass rug down and step through it, barefoot, for immediate stress and sore feet relief.
The Invincible Mighty Mug
Who hasn't accidentally knocked a mug of coffee, a glass of soda or a cup of tea on their laptops, laps, notes, etc.?
It's happened to the best of us but isn't it time we stand up and say NO MORE? No more messy spills to clean up, no more precious coffee lost. If you feel like enough is enough, you'll want to get one of these invincible Mighty Mugs. These marvelous mugs refuse to get pushed around and even has a double wall construction to keep your drinks hot or cold longer.
Seriously, everybody needs one of these.
iBed Tablet Stand
Who doesn't love perusing the Internet late into the night? The only thing is…it can be a real pain in the butt to have to hold your tablet up while you entertain yourself.
Introducing the iBed tablet stand – this awesome little contraption makes it super easy to read your Kindle, watch YouTube videos from your tablet or whatever else you want to do, all from the comfort of an adjustable stand that holds your device up for you!
Betty Beauty Pubic Hair Dye
Know a fun, edgy woman with a great sense of humor? Well, she's going to get a huge kick out of this. Betty offers a line of hair dyes for the "hair down there" that ranges from sensible shades of brown and black to vibrant pinks and blues.
Note: You might want to make sure you know this person really well before gifting this.
Check out the whole range of colors here!
Titanium Bone Conduction Headphones
You know what's awesome? Walking and running around with your own music playing in the background. You know what's not so awesome? Getting run over because you didn't hear that car coming.
Enter bone conduction headphones. These marvels of technology create mini vibrations to send music and sound through the cheekbones and directly to the inner ears. This means you get all the pleasure of listening to your favorite soundtracks without compromising awareness of your surroundings.
Extra perks? These headphones are wireless and perfect to use during workouts.
Boar Bristle Dry Brushing Gift Set
You know what happens to you after the age of 50? Hell, after the age of 20 for some of us. Yes, we're talking about cellulite. That lumpy, dimply stuff that happens under your skin and makes you want to hibernate through bikini season.
Well, no more of that. Especially since with the simple little technique of dry brushing, you can keep unwanted cellulite and other nasties like stretch marks and ingrown hairs. Amen to that!
Hot Stone Massage Synergy Stone
This perfect do-it-yourself massager heats up quickly in a microwave or hot water and has an ingenious wave design that makes it easy to to give gentle to deeper massage anywhere you need it.
Don't be fooled by its simplicity – the massages it delivers is every bit as luxurious as those you'd get at a spa.
Organic Dry Shampoo
Here's the one thing that a lot of women just cannot live without: dry shampoo. It seems like such a frivolous, pointless invention but on those days when you can really use the extra 15 minutes of sleep, have back to back meetings or are just too hungover to shower before brunch…dry shampoo is the unsung hero of your day.
So if your friend doesn't already have a trusty bottle – trust us, she'll appreciate it. Especially since this one's 100% organic and free of any ingredients that may irritate her scalp.
Outdoor Hanging Swing Lounge
Working at home? What better way to make the experience as relaxing as it is productive than to do it from this super comfortable outdoor hanging chair? Complete with cushions to provide ideal back support as you type, read or just relax.
Rustic Tortoise and Hare Wall Clock
Have fun telling the time with this quirky wall clock. The clock is 10 inches in diameter and is non-ticking, making it great in any room.
Yoga for Beginners & Beyond
This yoga set comes with 3 DVDs. Routines range from 15 minutes to 60 minutes and building up flexibility, mental awareness and all around fitness.
Chefcoo Kitchen Utensils Cooking Set
This Chef's Collection of 8 Kitchen utensils are perfect for any kitchen chef. Made with functionality in mind these utensils are made from nylon and won't scratch pots and pans. Dishwasher safe and comfortable to use this is a great addition to any kitchen.
Wood Grain Aromatherapy Essential Oil Diffuser
This aromatic diffuser comes with two mist options as well as seven changing mood lights. It is very quite and will allow for quiet relaxation.
Collage Jewelry Making Kit
Get creative with this jewelry making kit. There are six jewelry styles to make and an instruction manual on how to do them. Lots of extra beads and bits for unique styles.
Giant Hand Blown Wine Glass
This giant wine holder is a great gag gift that's actually pretty darn functional. Standing at 20 inches, this is a great gift for any wine lover.
Round Window Bird Feeder
Watch as birds feed right off your window. Made with sturdy suction cups this design is squirrel repellent and perfect for any nature lover.
Overdoor Wall Jewelry Organizer
This jewelry holder comes with 38 hooks and can hold up to 300 pieces of jewelry. Easy to hang and durable this bronze holder is a must have.
Bamboo Bathtub Caddy
Made from quality bamboo, this bath caddy can stretch from 23 inches to 43 inches. Made with grooves to hold devices as well as a wine glass or mug. Long lasting and easy to store.