30th Birthday Gift Ideas for Your Girlfriend
Turning 30 years old calls for a fabulous celebration for anyone, and if it's your girlfriend, you must make sure you get the gift right. We all know how challenging it is to shop for women, and if you get it wrong, it might ruin her mood for the whole day. Don't worry; we're here for you. We present to you our list of the 16 unique birthday gift ideas for your girlfriend's big 30th birthday that she'll remember for years to come.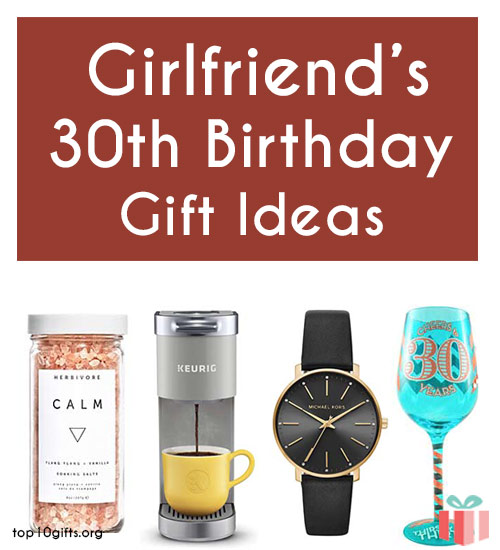 1. Silver Three Ring Necklace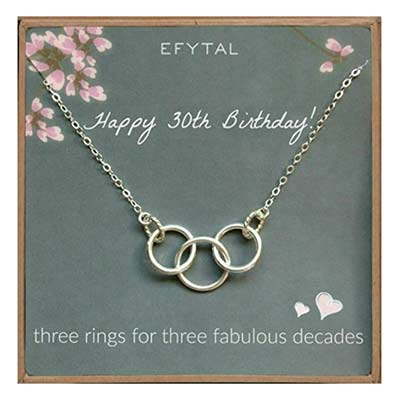 A gorgeous silver necklace is sure to make your special woman happy. The three silver rings represent the enchanting three decades of her life filled with the sweetest memories. Its also hypoallergenic, and the chain and circles are made with high-quality 925 sterling silver; she'll be the head turner in any event. This necklace will make a wonderful and thoughtful gift for her 30th. If you are living far apart at the moment, this is a great long-distance relationship gift that will remind her of your love and affection.
2. Leather Watch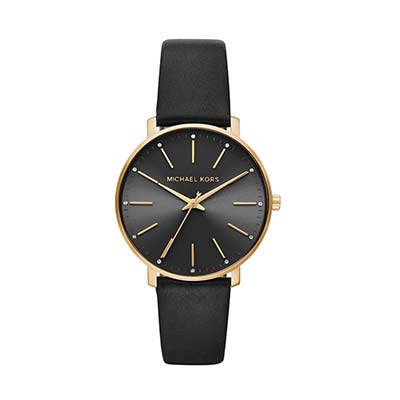 Women love leather and stunning watches; with this classy leather watch, you'll be hitting two birds with one stone. It has a genuine leather strap with a round stainless steel case. The minimalistic yet classic design ensures that it goes with any outfit that your lady picks. It's sure to wow your girlfriend on her 30th.
3. Bath Salts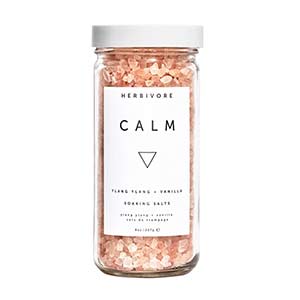 After turning 30, every woman craves for relaxing nights in, and these bath salts are a perfect way to de-stress and leave earthly worries behind. With a soothing combination of vanilla, ylang-ylang essential oil, and Himalayan pink salts, this all-natural bath salt invigorates and detoxifies the skin. A unique gift for the special lady.
4. Essential Oil Diffuser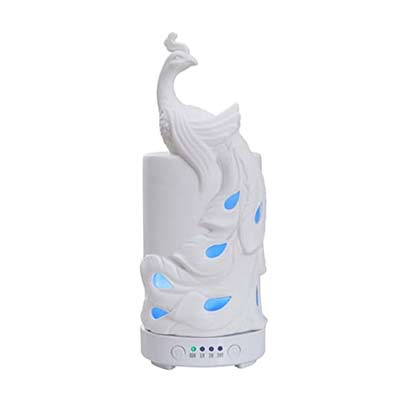 Your girlfriend probably gets tried every now and then, that's why this essential oil diffuser makes a great gift. Just add a few drops of her favorite essential oils, and this diffuser will eliminate fatigue, whether at work or home. With its unique Peacock form ceramic design, this diffuser will look pretty no matter where you place it.
5. Smart Speaker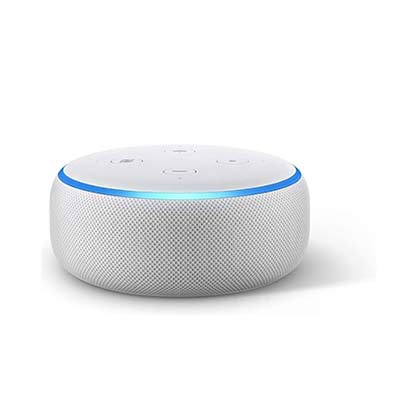 Gifting this smart speaker is like providing your girlfriend with her own personal assistant. It has a very rich sound quality to blast her favorite songs, and thanks to the voice control; she can change songs from the comforts of her comfy couch. It doesn't just play songs; with this smart speaker, she can voice control her entire home with compatible devices. A smart gift for a smart woman.
6. Coffee maker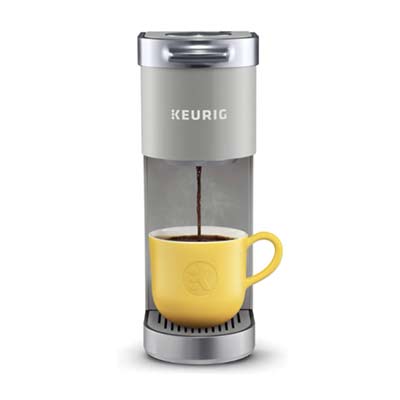 When you turn 30, you're sure to get excited over kitchen appliances. This coffee maker uses a pod system, and due to its petite 5-inch frame, it's also amazingly portable. It takes just a few minutes to serve hot coffee. Whether at home or at a picnic, your girlfriend will love making coffee with this coffee maker.
7. Passport Holder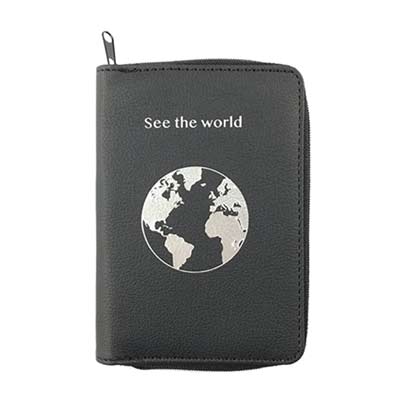 If your girlfriend is a frequent traveler, this trendy and convenient passport holder will make the best gift. It features slots for credit cards and an additional pocket for her boarding pass and money. This passport holder also comes with blocking material that effectively blocks RFID signals to prevent her precious information from getting stolen. Available in a wide range of trendy and youthful colors, this is a must-have for every globe trotter.
8. Electric Manicure And Pedicure Tool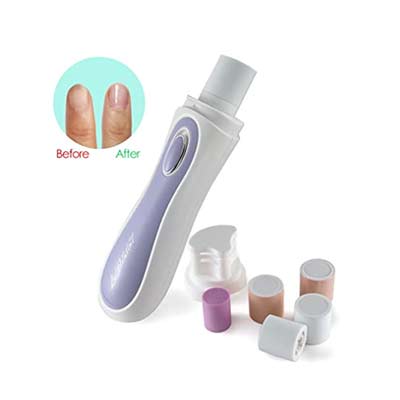 You can never go wrong with a grooming tool as a gift, and with this electric manicure and pedicure tool, your other half will always be in her best form. It comes with five replaceable rollers for all her manicure and pedicure needs. It also comes with a cute carry bag so that she can carry it anywhere she wants.
9. Cookbook Holder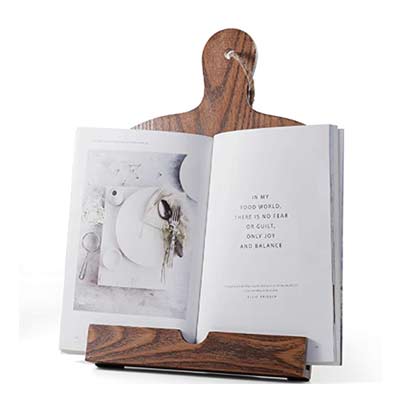 If your girlfriend loves spending time in the kitchen, this cookbook holder is a must-have for her 30th birthday. It features a slim design and a splatter guard to ensure the screen and pages are clean without distorted images and words. This gift will make her cooking sessions even more enjoyable.
10. Natural Beauty Recipes Book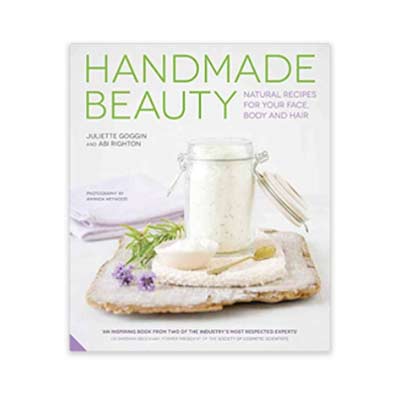 Natural beauty is in these days, and this book has all the natural beauty secrets that your lovely woman will need. Written by two of the best experts in the beauty industry, it features home and natural remedies for face, hair, and body. It features only natural ingredients. This gift will ensure your girlfriend looks 30 forevermore.
11. Printing 3D Pen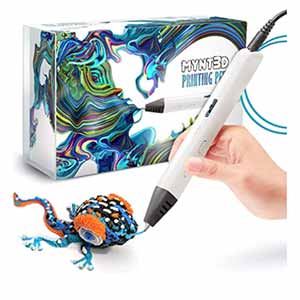 For the crafty lady, this 3D printing pen will make a wonderful gift. With this pen, she'll be able to bring her imagination to life. It has various speed options, and thanks to its ergonomic design, maneuverability is as easy as ABC. It'll elevate your girlfriend's design to the next level. It's a must-have for your imaginative lady's 30th birthday.
12. Aquatic Patio Pond Kit
Is your girlfriend fond of gardening? Then this aquatic patio pond kit will make her 30th extra special. Whether indoors or outdoors, it'll create a beautiful water garden in virtually any setting without your girlfriend having to pick up a shovel. Made with the finest fiberglass, this aquatic patio pond kit will last for a very long time.
13. 30th Birthday Journal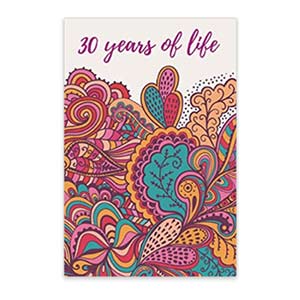 You can never go wrong with a journal, and with this journal, especially for her 30th birthday, you can add extra meaning to her already celebratory life. It's the perfect gift for her to write down her fondest memories, daydream, sketch, creative writing, or plan future projects. The blank pages of this journal ensure that she can use it for anything she likes.
14. Luxurious Flask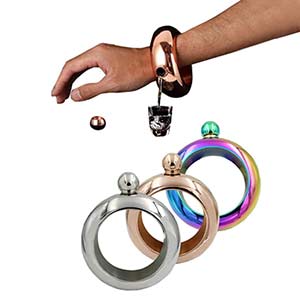 This stunningly designed ring-shaped flask featuring rhinestones covered cap is the perfect thing for your girlfriend to pour her favorite drinks. She can even wear it like a piece of jewelry, and it comes in a classy and stylish wooden jewelry box. If you want something unique, this is an excellent gift for your girlfriend's 30th.
15. Birthday Wine Glass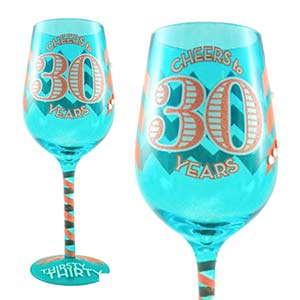 How about a birthday wine glass specifically for her 30th birthday? With its glittery and vibrant colored design, this wine glass is a beautiful gift for her 30th birthday. It can hold up to 15 ounces of her favorite drinks, and with the bold 'cheers to 30 years' print, it'll be a 30th birthday gift she'll never forget.
16. Wine Tumbler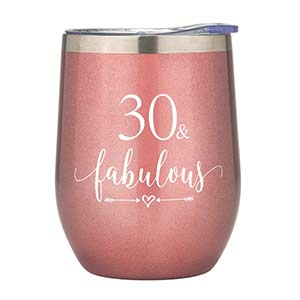 If you don't want something dull, how about this quirky wine tumbler with '30 and fabulous' imprinted on it? It's a gift your special lady will adore. With its stainless-steel construction and double wall insulated design, coffee and tea can be kept hot for up to 6 hours, and her favorite cold drinks cold for up to 12 hours. It's also spill-proof and mess-free, and with its convenient design, she can carry it anywhere she wants. A fabulous way to celebrate her 30th birthday.
30th Birthday Gift Guides
Boyfriend / Best Friend / Wife's Gift Guide #1 / Wife's Gift Guide #2 / Female Friend / Sister
Related Gift Ideas
29 Birthday Gifts for Women Over 50