Every year on May 4th, enthusiastic Star Wars fans around the world come together (sometimes only virtually, and sometimes only spiritually because many of us are grown-ups who have grown-up things to do) to celebrate the legendary sci-fi franchise. While I can't say that I'm a die-hard fan, I did watch a Star Wars movie or two and know a few memes (Solo shoots first) which, hopefully, qualify me to write this article.
Also, we have done this before. Top 10 Gifts released two Star Wars gift guides: a Star Wars gift ideas and Star Wars gift ideas for men, as early as year 2013.

On Star Wars Day this year, give yourself or your Star Wars franchising loving friend (and maybe even your dad?) a little encouragement for being such a great fan by getting them a little gift. Below you will find a list of 10 unique and affordable gift ideas that are must-haves for Star Wars fans. Check them out and let me know what do you think. A few of these items are somewhat funny, see if you can spot them in the list. May the fourth be with you.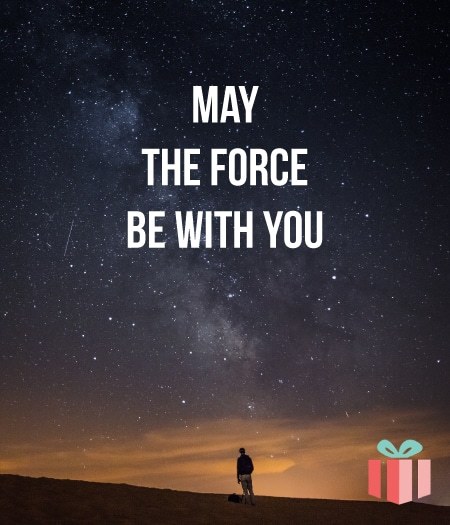 Cool Star Wars Gifts
As I complete this list, I realize that most of the items here feature Empire characters — almost no love for the Resistance. Either I'm secretly a sith (or a lowly stormtrooper), or that Lucasfilm has done a terrific job at designing the franchise's villains (are they, though? Some says the Empire did nothing wrong. Here's a Empire did nothing wrong t-shirt).
DIY Star Wars Gifts
Looking for even more ideas?
While researching for this article, I discovered, what I assumed, the official Star Wars Gift Holiday Gift Guide on StarWars.com. You should definitely check that out.
ChipChick.com also has a really interesting Star Wars gift guide.
With that said, may the Force be with you.