This article contains affiliate links.
Have a friend who just got his own place? Here are the top 10 gifts to spruce up his bachelor pad.
Housewarming Gifts for Guys #1. Ninja Coat Hooks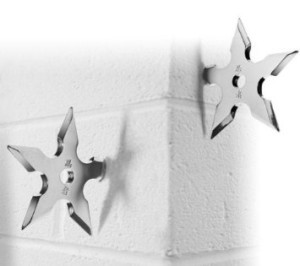 Is your buddy not exactly the Pottery Barn type? Well, he still needs somewhere to hang his jacket and these ninja coat hooks are as close to perfect as you're going to find.
Warning: Make sure he hangs them up higher than most people's heads so he (or his guests) aren't ninja-ing themselves.
Housewarming Gifts for Guys #2. Aqua Notes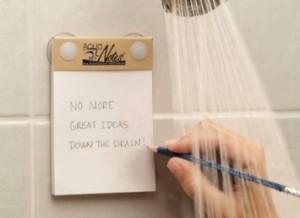 Wonder why we get so inspired in the shower? From belting out our favorite tunes to nailing those hard-to-do squiggly dance moves – we're all pretty awesome in the shower.
Help your friend save every inspiring idea that comes to him in the shower with this handy little notepad.
Speaking of showers…why not add this awesome shower curtain and make it a gift package?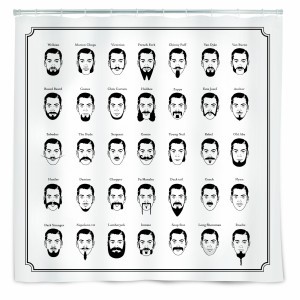 Curtain features depictions of 35 kinds of mustaches.
Buy it now
Housewarming Gifts for Guys #3. Images You Should Not Masturbate To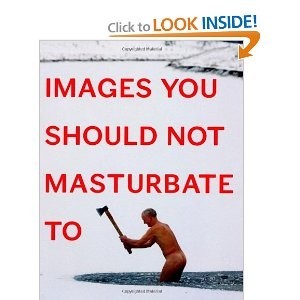 The best housewarming gift is often as simple as a great coffee table book – and this one does not disappoint. Packed with hilarious images that you're not supposed to masturbate to. See if your buddy can prove them wrong.
Housewarming Gifts for Guys #4. Human Keyholder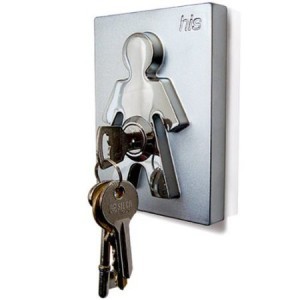 Does your buddy lose his keys often? Of course he does – we all do – all the time.
Give him the gift of time saved with this handy little key holder.
Housewarming Gifts for Guys #5. WTF Should I Make for Dinner?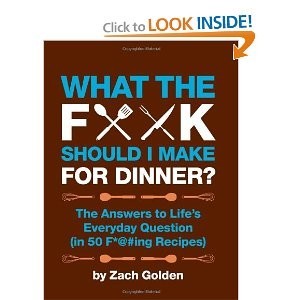 This book answers one of the most pressing questions on the mind of a guy living on his own for the first time: What the fu*k should I make for dinner?
Save your friend from starving to death in his new bachelor pad. Worthwhile investment, we'd say.
Housewarming Gifts for Guys #6. Badass Chopsticks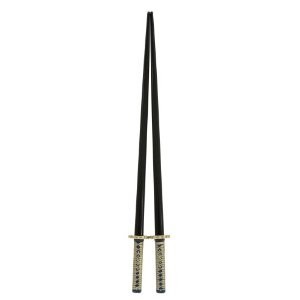 These are some badass chopsticks for those days he gives up on the recipes above and orders Chinese takeout.
Housewarming Gifts for Guys #7. Chain Link Bottle Holder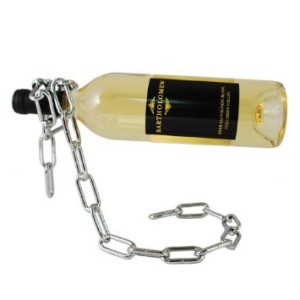 The perfect wine rack for a man – this solid chain-link bottle holder manages to hold up wine bottles – and provide rugged decor at the same time.
Check price.
Housewarming Gifts for Guys #8. Shot Glass Checkers Board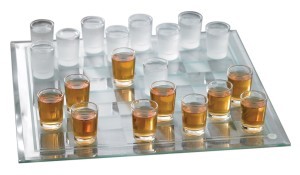 Inviting a girl back to his place for a game of strip poker won't work, but a game of checkers might. Plus, it's a fun way to pre-game before going out or just get really drunk really fast.
Housewarming Gifts for Guys #9. How to Live with a Huge Penis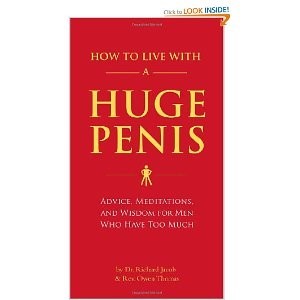 If you can only have ONE coffee table book – this is it.
Housewarming Gifts for Guys#10. Spiderman Throw Blanket with Sleeves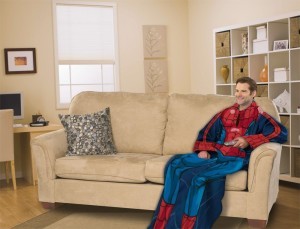 See that Spiderman up there? All snuggled up in his…wait…is that a Spider snuggie?!
Damn right, it is. And who wouldn't want one? Give your buddy the gift of feeling invincible…even on his sick days.